Delhi
6 Must-Visit Hotspots In Paharganj Where You Can Eat And Shop Till You Drop!
Paharganj is a bustling backpacker hotspot with a number of budget hotels and hostels, with many eateries and shops catering to every kind of taste and sensibility. Swamped with tourists throughout the year, Paharganj is an under-discovered place by the Delhiites themselves. 
We trooped over and found a host of affordable restaurants, fashion stores and leather goods to check out and to make navigating the narrow lanes of Paharganj a little easier, we've compiled a list of 7 eateries, boots and leather good shops here that are out of this world - scroll on! 
1. Sheikh Leather Shop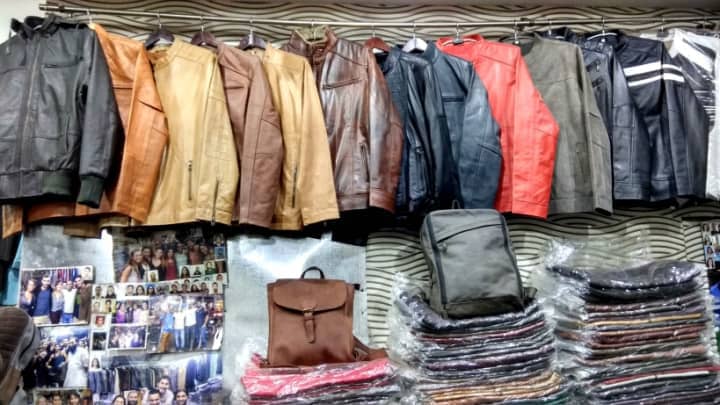 Right opposite Ashu Fashion stands this leather haven which has everything you could ever need and more! Owned by the Sheikh family, the store has a wide range of leather coats, jackets, bags, belts and accessories for you. Each and every product in this shop is made of 100% genuine leather and you can snag all kinds of leather here, except pig leather. Plus, you can also get customised leather articles fashioned from scratch here!
The amazing leather jackets for men and women certainly caught our eye, available in shades of black, browns and tan as well as in pop colours like teal, red, blue and yellow. The amazing bags and other leather merchandise here also makes this place SO worth a visit! Come on by and you won't regret it.
Where | Sheikh LEather Shop - Shop No. 5129, Main Bazar
Timings | 10:30 AM - 9:30 PM
Call Them | +91 2356 1069
Check Out Their FB Page | https://www.facebook.com/SheikhLeatherShop/
2. Shim Tur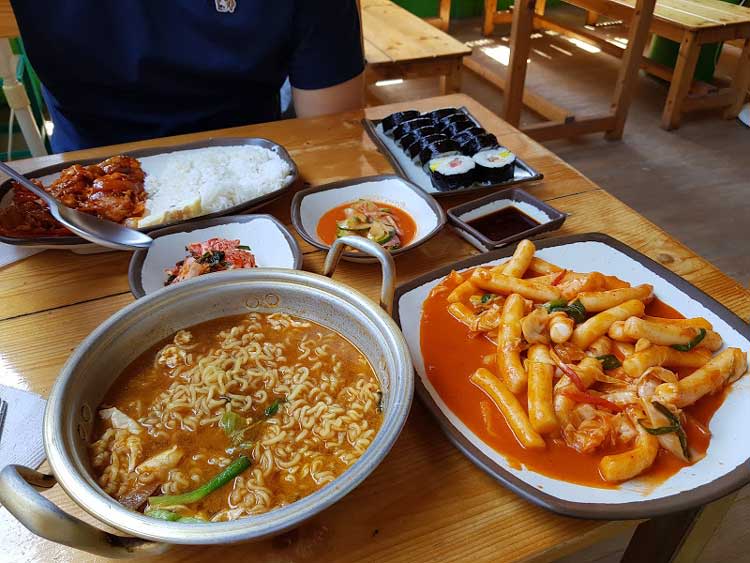 Picture Credits: Yo Han Ahn
All this store searching, heavy-duty shopping and rigorous bargaining are bound to make one hungry! So treat yourself to authentic Korean delicacies at Shim-Tur which serves a variety of soups, meals, noodles, meats and more. Whether it's a Korean barbeque that you wish to try or play it safe with Korean sushi, you can have it here along with the famous white-spirit Soju. The only downer is that there are no desserts on the menu but nevertheless, you'll leave the restaurant much happier and definitely full!
Where | Shim Tur - 64/C 645, Mohalla Boali, Navrang Guest House, 6 Tooti Chowk
Timings | 10 AM - 11 PM
Call Them | +91 98103 86717
Meal For Two | Rs 600
Here's Their FB Page | https://www.facebook.com/shimturdelhi/
3. Roshini Creations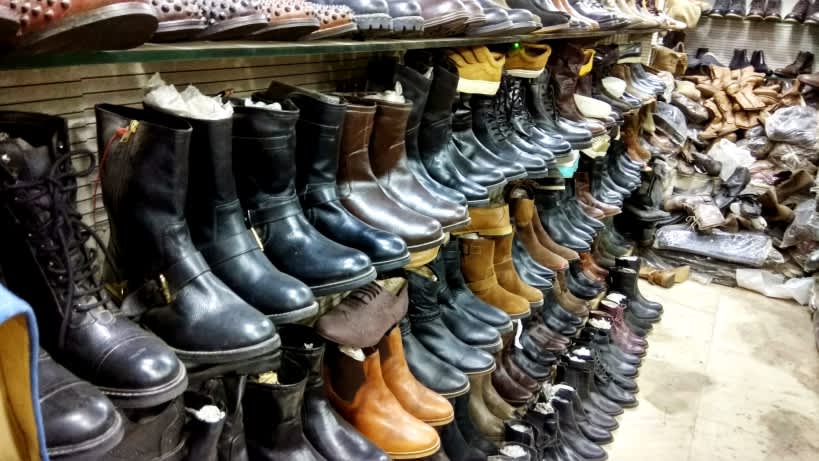 Finding this store will be a bit of an ordeal but once you do, it'll be well worth it! Tucked away in the narrow lanes of Paharganj, a step into the store and you'll find yourself surrounded by boots in various lengths and colours. With scores of boots in classic shades and basic styles and some studded and funky varieties thrown in, drop by this store for their diverse collection and reasonable prices. Knee-length boots in suede are also up for grabs along with boots by Wrangler for men. So it's not a woman's world when it comes to shopping in Paharganj!   
Where | Roshini Creations - Shop No. 1423 - 24, Sangatrashan Bazar, Near Sai Baba Mandir
Timings | 10 AM - 9:30 PM
Call Them | + 91 9818 194 717
4. Appetite German Bakery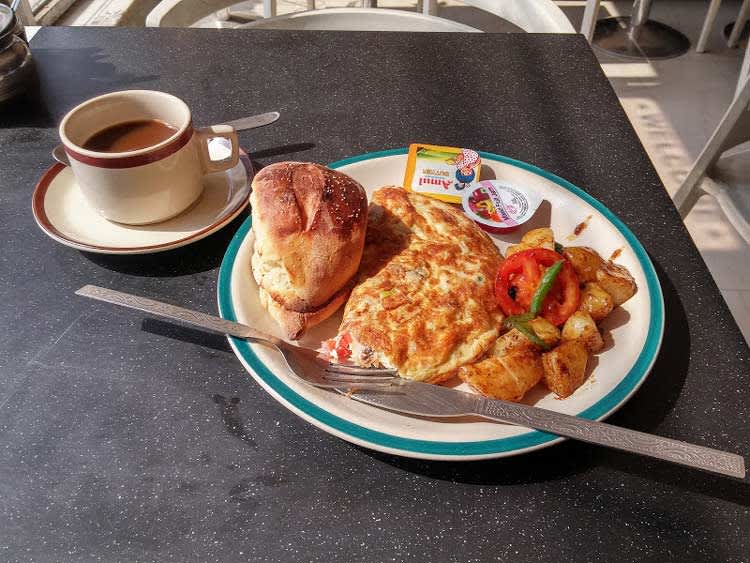 Picture Credits: Quentin Chevalier
Stop by here to satisfy your sweet tooth, whether it's a Cream Lemon Pastry that you fancy or a well-balanced croissant is what you favour. This restaurant does not only whip up wonderful desserts but also various other cuisines like Continental, Chinese, Indian, Mexican, Italian and such, for you to devour. 
No wonder this place is swamped by many foreign tourists, enjoying their breakfast and sipping on desi chai. This seems like a chill place to visit for some quiet me(al) time with very interesting options to choose from, which will work up your appetite for sure!
Where | Appetite German Bakery - 1575/80, Main Bazaar
Timings | 7 AM - 11 PM 
Call Them | +91 9810 845 224
Meal For Two | Rs 600
Here's Their Website | http://www.appetitegermanbakery.com/
5. Paara Exports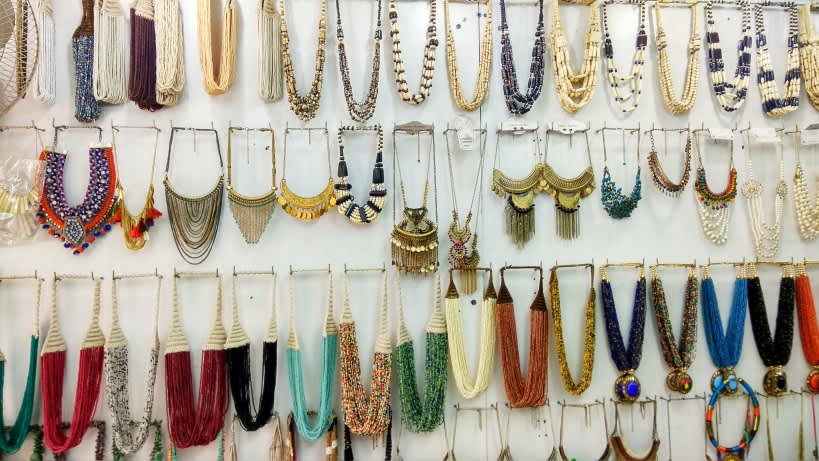 This tiny shop packs quite a punch, with your dream junk jewellery for sale at prices that should be practically considered a steal! With ethnic and contemporary-style earrings ranging from Rs 30 - 150 *SAY WHAT?!*, this shop will be our go-to for accessories shopping from hereon. Apart from the earrings, this shop also has beautiful neckpieces in various designs, colourful dreams catchers and even some bracelets - all below Rs 200.
At the end of the shop, you'll also find some ethnic metal clutch bags which are the most expensive items in the shop, falling between Rs 350 - 400. Head to this place for your fill of junk jewellery, dream catchers and metal clutch bags. Rush NOW!
Where | Paara Exports - 1638, Opp. Krishna Market, Chuna Mandi, Paharganj
Timings | 10 AM - 9 PM
Call Them | +91 9811 250 758
6. Raman Expo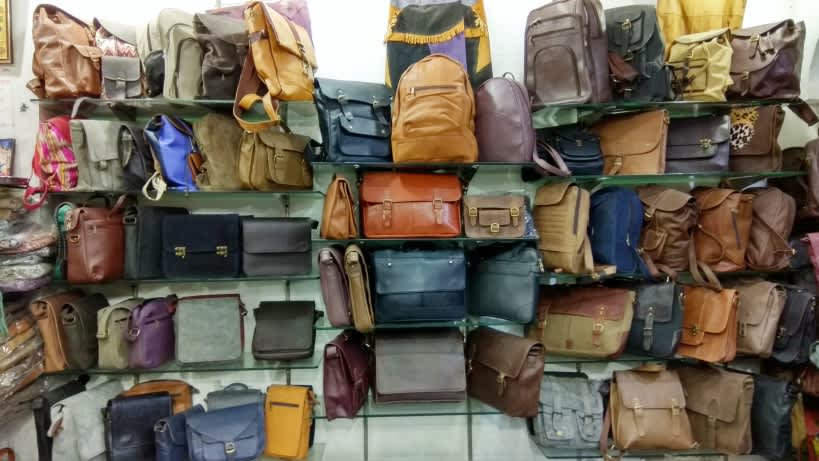 With 2 shops in Paharganj itself, this leather bag shop has been around for 17 years now *woah*! Selling genuine leather bags in various shapes and styles like satchels, slings, backpacks, laptop bags, totes, wallets and clutches - you will also find leather journals to treasure here.
Apart from the usual tans, you will also unearth bags in unusual burgundy, mauve and red tones. The bags have a polished and clean look with superior quality and it seems that they'll last you for a long, long time! Psssst - the price is negotiable, so strike a bargain and snap up a great bag for a decent price!   
Where | Raman Expo - 5098, Gali Sakkan, Main Bazar
Timings | 11 AM - 9 PM 
Call Them | +91 9312 678 383
great time exploring the hidden gems! *Captain America voice* Explorers assemble!