Delhi
Eat No Meat? Woo Your Bae This V'Day With Khalil Hookah & Pure Veg Menu @ Sufiana Andaaz!
Still looking for the perfect restaurant for your VDay date night? Café Sufiana Andaaz might just be the answer to all your prayers! A month-old addition to the thriving Amar Colony market, its dreamy ambience is especially suited to romantic interests with dainty fairy lights, beautiful wicker lamps, minimalistic wooden furniture and cozy booths on one side with couches and curtains for more intimate gatherings. The playlist stays true to the café's name and you'll find the best Sufi tracks from Bollywood as well as Indie artists creating a perfectly relaxed ambience.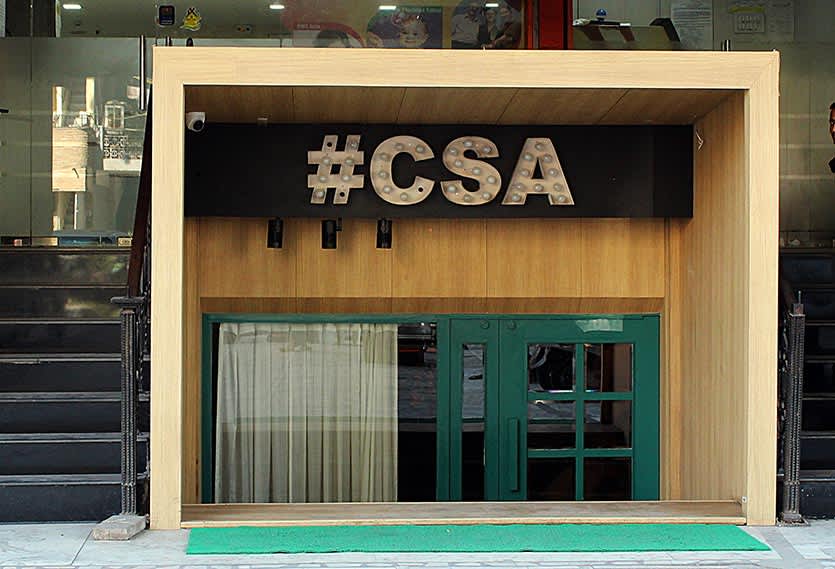 CSA takes great pride in their hookahs, which certainly seem to be quite popular amongst its patrons; we could not spot a single table without their trademark Khalil! Their unique fruit chillums also deserve a mention, which are available upon request. Now's a really good time to try 'em out with their ongoing offer – order food worth Rs 500 and get a premium sheesha free! A word of caution though: those below 18 cannot avail hookahs here.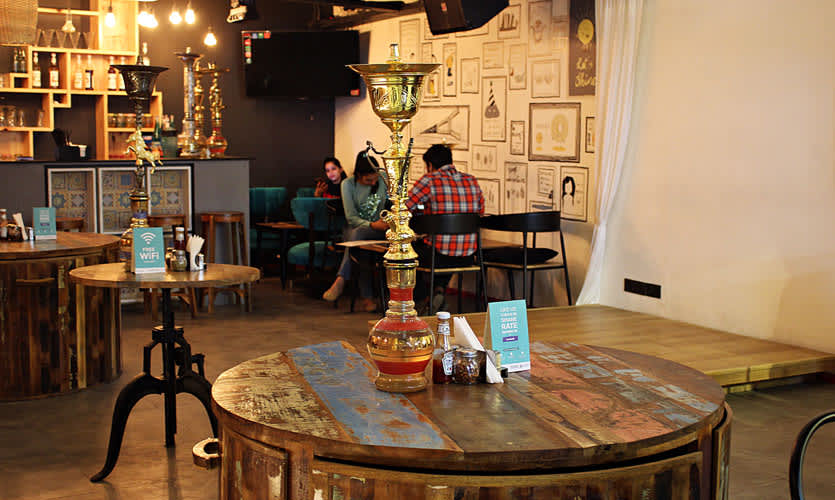 All you vegetarians out there, you finally have a place to call your own! Sufiana offers a multi-cuisine menu which is a delicious amalgamation of Mexican, Italian, Lebanese, Indian and Thai. Moreover, they refrain from using even eggs in their dishes on special instructions from the owner, so you can order up literally anything off the menu without thinking twice. Taste the freedom!
Here's what we sampled:
Dahi Kababs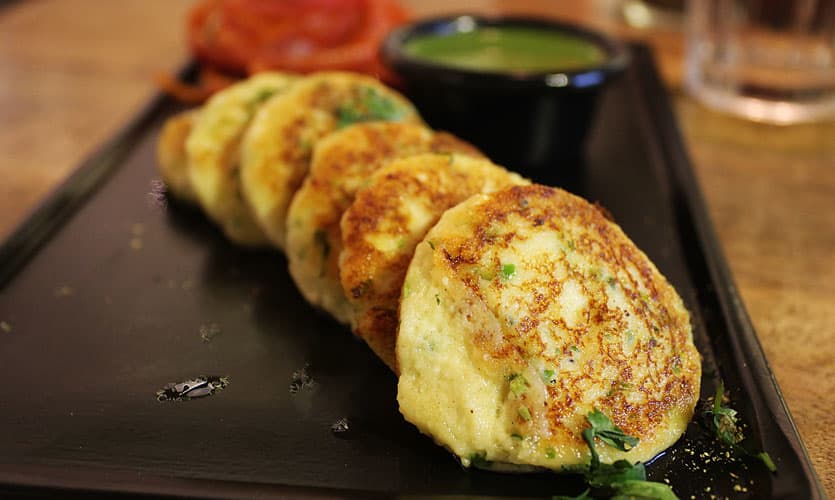 Although we had to wait a really long time for our order, thankfully, the Dahi Kababs were totally worth it. The soft medallions with a perfect sear fell apart at the slightest touch and practically melted in our hungry mouths! The best part was that the filling was cooked well without being runny. Served with the requisite mint chutney and vinegar onions with a dash of chaat masala on top, the kababs left a spicy aftertaste that kept our appetites going for the next item. 
Sufiana Andaaz Special Pizza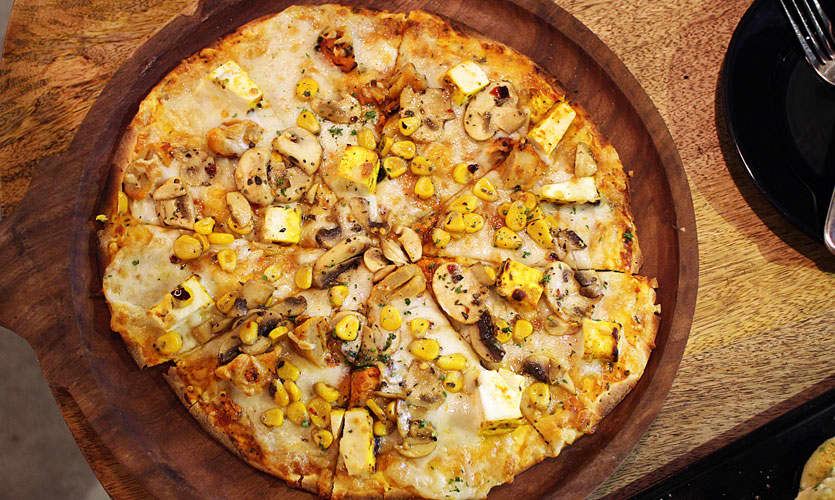 We still can't stop raving about this one, for it's seldom that a veg pizza tastes so damn good! The crust was a beauty – unbelievably thin (but not dry or cracked) and topped with cheese, corn, paneer, mushrooms and onions with the the star ingredient - spiced soya chunks, providing a unique flavour and transforming an average dish into something awesome. We'll definitely be back for this one!
Pasta Salad with Pesto Sauce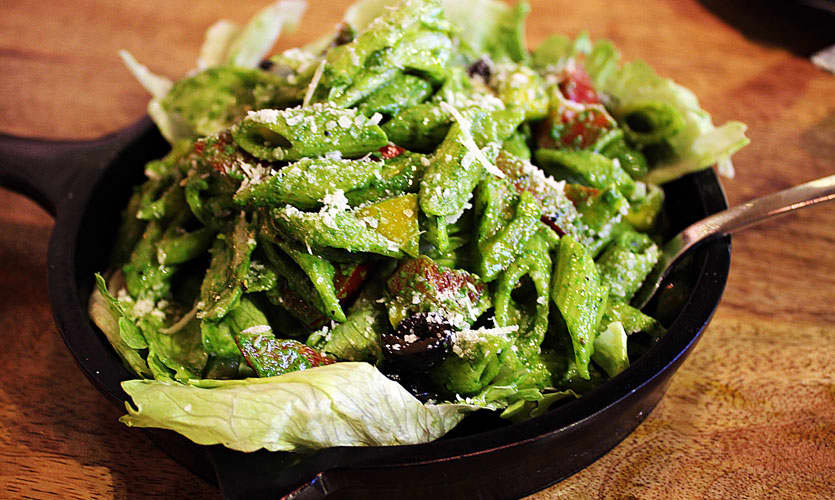 The salad was everything that a health nut would approve of – fresh, crunchy, flavourful and yummy! Penne pasta with pesto dressing was tossed with lettuce, olives, tomatoes and bell peppers with parmesan shavings sprinkled on top. The colour was so vibrant and the presentation added to the whole experience so much so that for a minute we forgot that we were eating a salad, and it went a long way in breaking the 'boring and tasteless' stereotype associated with healthy food. 
Chocolate Brownie With Vanilla Ice Cream
Ah, the heavenly combo! They've also got Phirni and a range of other desserts on the menu, but the brownie was the only one available at the time. A huge scoop of vanilla melting slowly onto a spongy choco brownie was the best way to end our meal! We've heard that their shakes are also a hit with the young crowd - so do go try 'em out.
We admit, we were a bit sceptical about the all-veg menu but walked out quite impressed at the sheer variety. It helped that the taste didn't disappoint either! All in all, an ideal option to ring in the day of love, which fits into all budgets - we'll just see you there, shall we?
PS - There's free WiFi y'all!
Meal For Two | Rs 400
Location | C 32-33, Amar Colony, Lajpat Nagar IV