Delhi
East Delhi Has Its Own Sarojini Called Lal Quarter Mkt. With Tops & Dresses Starting @ 50 Bucks
Sarojini is synonymous to shopping in Delhi if you don't want to empty your pockets and make a style statement on a budget. But, let's accept it, it's now passe and we all need new places to shop, don't we? Don't worry because we found just the right place for y'all and it might even be better than Sarojini *gasps*. 
Lal Quarter Market near Krishna Nagar in East Delhi will help you revamp your wardrobe without burning a hole in your pocket. So here's the ultimate guide to shopping and chilling in Lal Quarter that we've put together for y'all!
Good To Have Info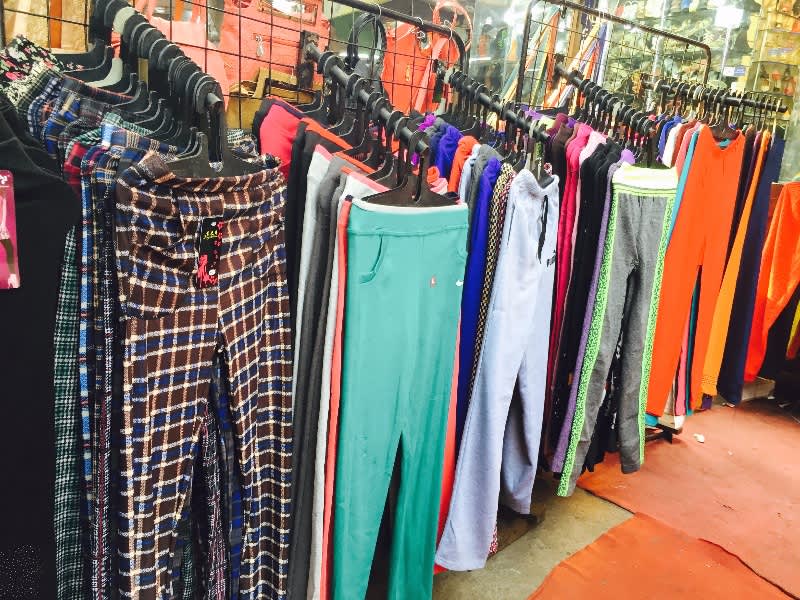 The market is spread across a large area on both sides of the road. Krishna Nagar is super crowded and you might not love the ambience but once you go around the place, you'll be surprised. This place is a delight for shoppers, especially if you're looking for clothes, accessories and even footwear at throwaway prices, and if you make bargaining your friend!
Unlimited Supply Of Trendy Clothes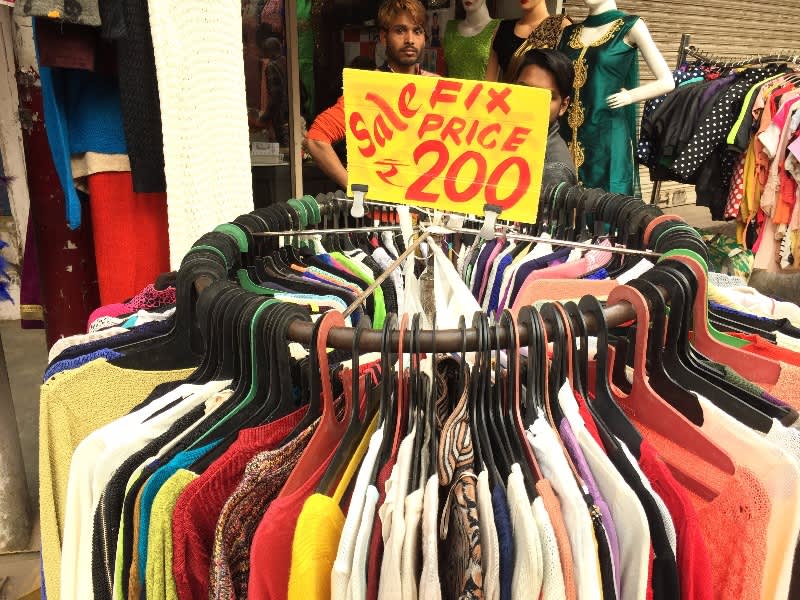 This place is sprawling with vendors and shops of all kinds. You'll find clothes for as low as 50 bucks and we're not bluffing when we say that! We managed to score an entire outfit including a woolen skirt and a knitted sweater for Rs 100 (even we were surprised). There's an entire lane dedicated to apparel for women; tops, cover ups, jeans, shorts, dresses - you name it!
If you look hard enough, you might be able to score some really great party outfits as well for super low prices. Look out for placards that bear the legend 'fixed prices' (Rs 50 – Rs 200) to save yourself the extra effort. We even saw a vendor selling beautiful dupattas for Rs 300 to jazz up those ethnic outfits. 
Paradise For Jewellery Junkies & Shoe-holics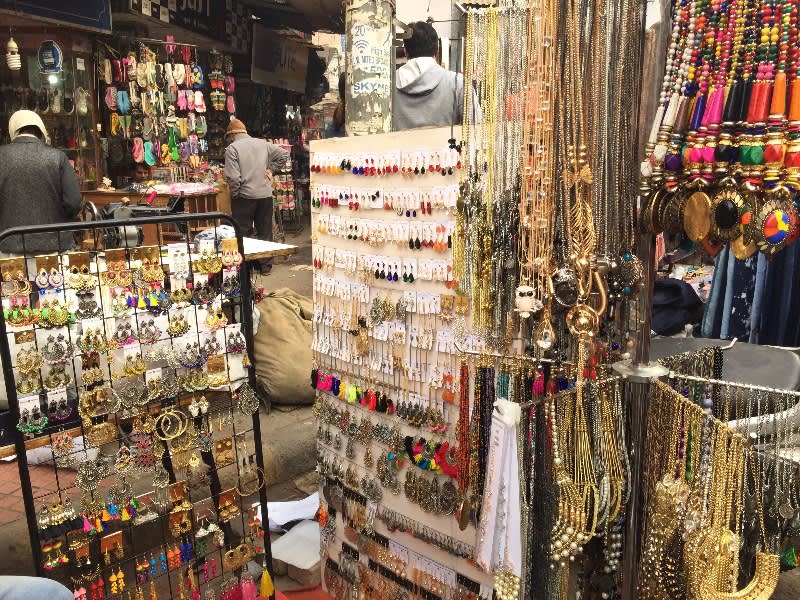 No outfit is complete without some accessories to make it stand out and that's exactly why you must check out Lal Quarter. You'll be able to score a lot of funky jewellery starting at just Rs 30. We found some really nice statement earrings that were being sold by a street vendor along with neckpieces, rings - et al. 
You will also get belts and bags in all kinds of colours and varieties. There are some small cosmetic shops as well so you can get your hands on some pretty nail paints too. Coming to footwear, we'd suggest you check out stores like Footways because they have a really great collection, apart from the small nameless vendors found here.
Street Shopping And Store Hopping
This market offers street shopping as well as a showroom shopping experience and if you're looking for affordable yet elegant outfits for weddings and family functions, you must check out the stores here. Choose the showrooms if you're looking for some ethnic or traditional wear and go for street shopping if you're just updating your college wardrobe.
For Mid-Shopping Spree Hunger Pangs
Shopping can be really tiring and who doesn't like some good food for an energy boost?! Lal Quarter has some small joints in case you wanna grab some yummy treats. Some of the famous ones being Jeeta Kulfi Wale, Amritsaria Chaat Bhandar, Ram Laddoo Bhandar and Super Snacks. You can also grab some refreshing coconut water, candy floss or corn on the go while you shop away!
Reaching Lal Quarter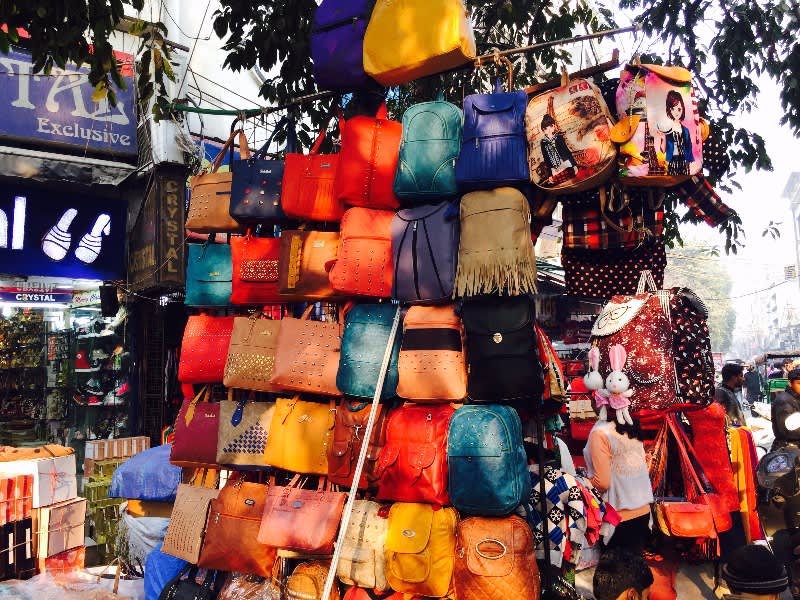 Delhi Metro is literally the backbone of our capital and that's why we'd suggest that you take the metro and get down at Welcome Metro Station on the Red Line or Preet Vihar Metro Station on the Blue Line. Take an auto rickshaw or e-rickshaw from there till Lal Quarter Market, which is approachable from all sides as it's well connected with roads to other parts of East Delhi.
There you go - if your wardrobe needs some new dresses or you wanna pick up some quirky junk jewellery, you now know where to go!
Where | Lal Quarter Market - Lal Quarters Road, Krishna Nagar