Delhi
Dump The Same Old Mithai This Year: Try These 10 Delish Sweetmeats From Across India Through TasteBells!
Festivals mean sweets and you'd be lying if you said that the idea of gulab jamuns, barfis, laddoos and stuff still excite you! We mean, they're great and all, but aren't we a little bored of them? And since we live in such a huge country where the varieties of food and sweets are never ending, why restrict yourself to just what your nukkad wale bhaiya is offering? This festive season, give your taste buds the flavour of the best of Indian delicacies, all thanks to TasteBells, which brings the most popular and authentic desserts and dishes from around India to your doorstep! And while there were hundreds to choose from *no kidding*, these 10 delicacies just stole our hearts, check 'em out! 
1. Dehradun's Legendary Kwality Toffee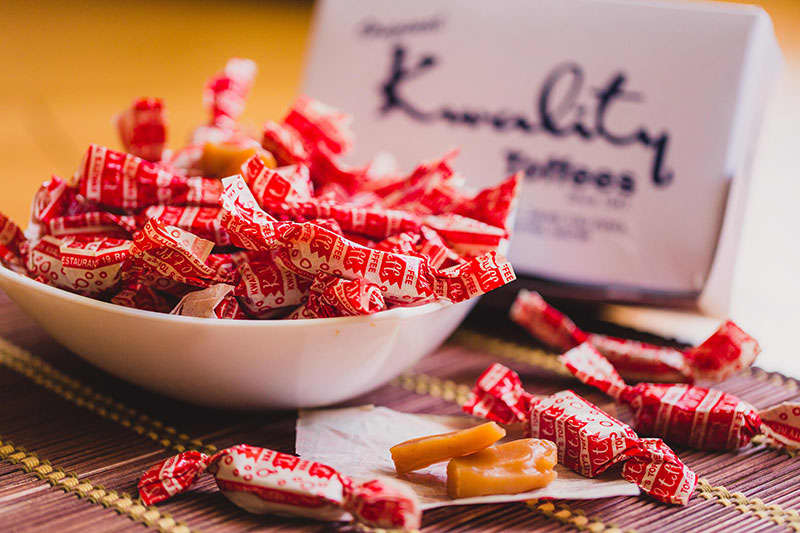 A personal favourite, this is one toffee we totally swear by! These caramelized, chewy, fudgy textured confections are distinct in their taste *drooling while typing*. Conceived in 1947, the Kwality Toffee comes in a 400 gms pack and vanishes as soon as it's opened! These specially handcrafted caramel stick jaws are something we totally recommend as a gifting option this festive season!
2. Ellora's Special Biscuits From Dehradun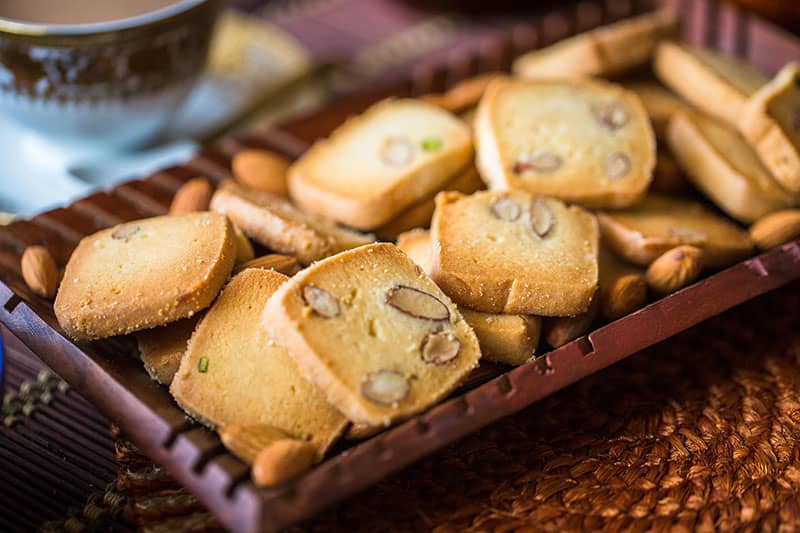 If you've ever been to Dehradun, chances are you've already heard of the famous Ellora Bakery! The most famous bakery of this town has some of the best biscuits you'll taste in your life *not exaggerating*. Their Jam and Butter Pista Biscuits are something that'll make you dump those branded biscuits right away!
3. Lonavala Chikki And Dry Fruit Rolls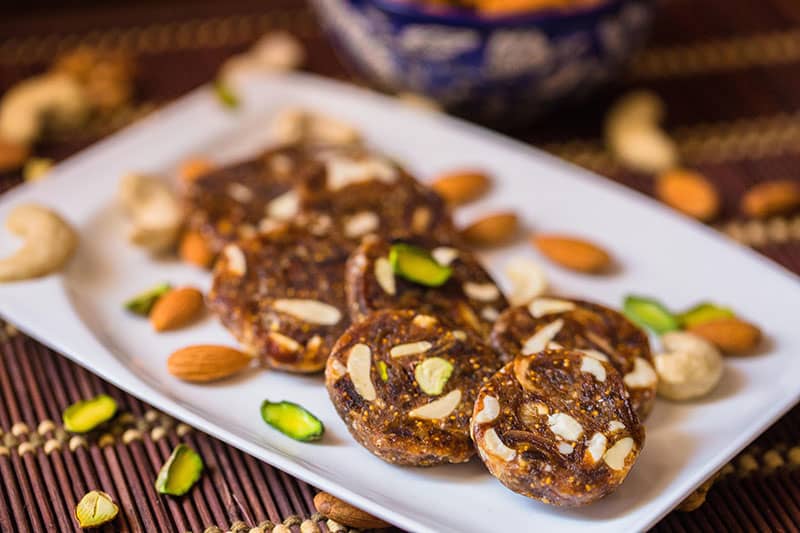 The most favourite weekend getaway for the people of Maharashtra - Lonavala! And the ever-so-popular chikki there, is something to die for *trust us*! Mango crush chikki, groundnut chikki, coconut chikki, kaju chikki and more - this place gives you the best chikki in the world and why go all the way to Lonavala when TasteBells delivers it to you at home?
4. Coorg's Handmade Chocolates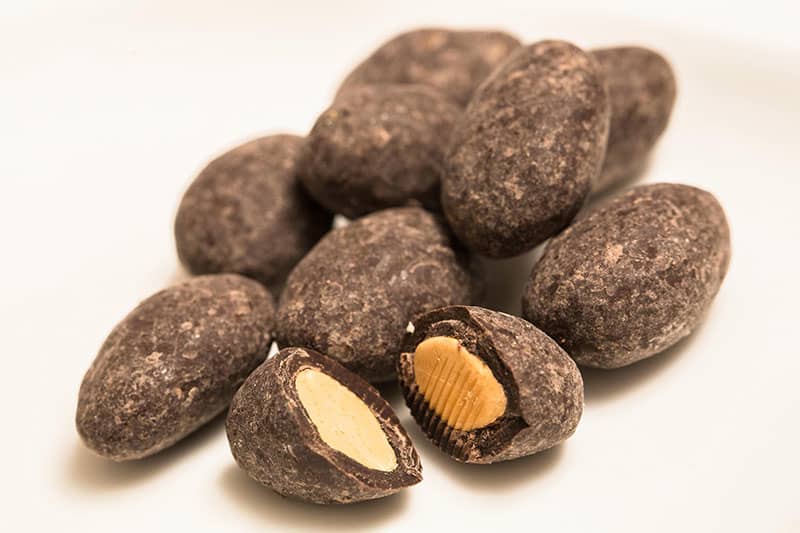 Black Currant Truffle, Creamy Butterscotch, Orange Blast, Almond Drops and tons more, the pioneers of authentic handmade chocolates from Coorg give you the ultimate chocolate experience with real cocoa and assorted, yummy flavours! So give those regular-joe chocolates a break and gorge away on these ah-mazing handmade chocolates all the way from Coorg!
5. Agra's Special Peetha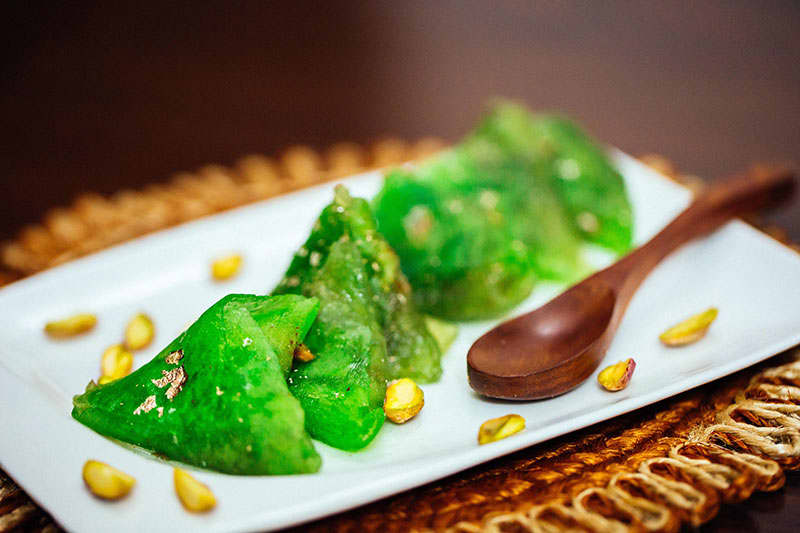 There is petha, and then there is Agra ka petha and as cliched as it may sound, the petha from Agra is literally mithai heaven for people with a major sweet tooth! So why not bring the best of Agra to your house this festive season? Your guests and tastebuds - both will thank you for it!
6. Handcrafted Fudge From Ooty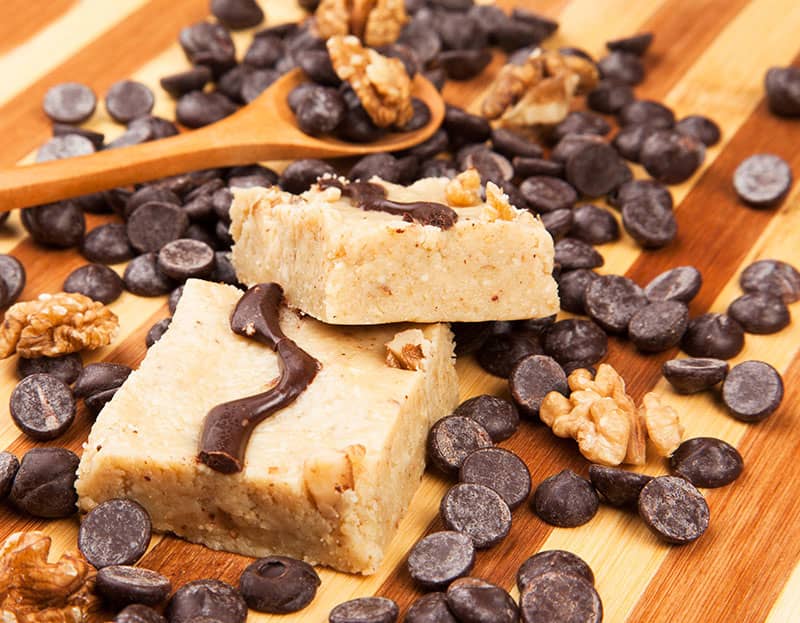 Ooty is home to some of India's best handmade chocolates and their handcrafted fudge is just *oh my gawd*! The fudge is available in chocolate, coffee, almond, hazelnut, mint, caramel, blueberry and many more flavours for you to gorge on. So guess what's replacing the boring rasgullas this season?!
7. Udaipur's Famous Fruit Katli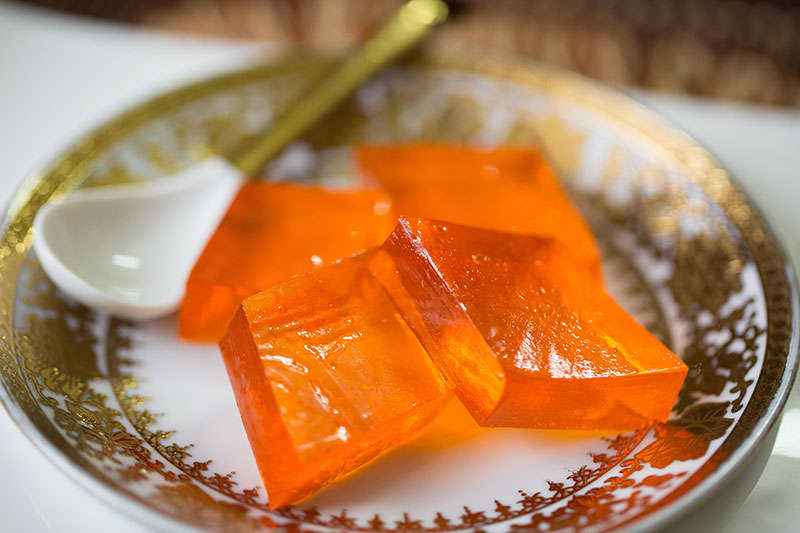 Move over kaju katli and try this legendary, mouth-watering Fruit Katli all the way from Udaipur! Its unique preparation, taste and flavour is just a delight to the senses. The Fruit Katli is available in orange, pineapple, strawberry, kiwi, lychee, mango and guava flavours. Loaded with nutrients, these yummies are a welcome change from the calorie-full sweets *no need to double the gym time*!
8. Jammu's Special Patisa Lachhedaar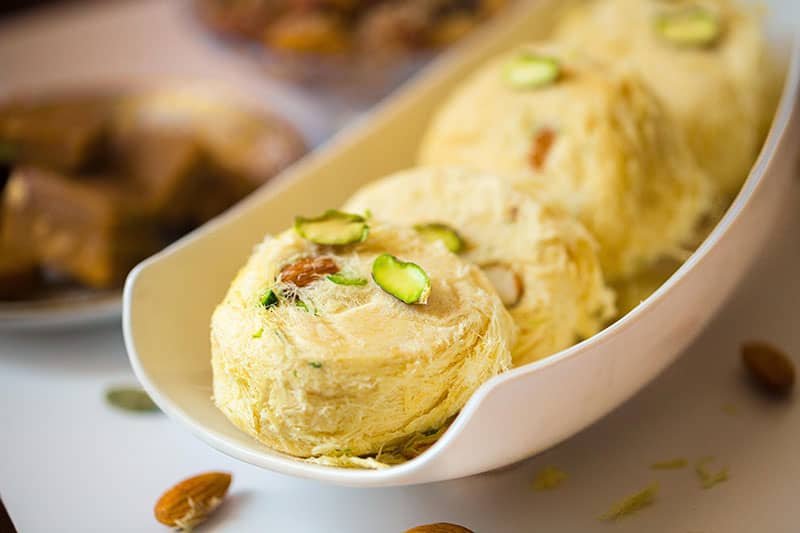 The very popular sweet shop called Pahalwan Di Hatti in Jammu is known for its delicious Patisa, the yummy sweet that's flaky in texture and will simply melt-in-your-mouth! It's the best thing that could ever be made from gram flour. Made with pure ghee and garnished with pistachios and crunchy almonds, if you haven't tried this, then order right away from TasteBells!
9. Gujarat's Gulab Halwa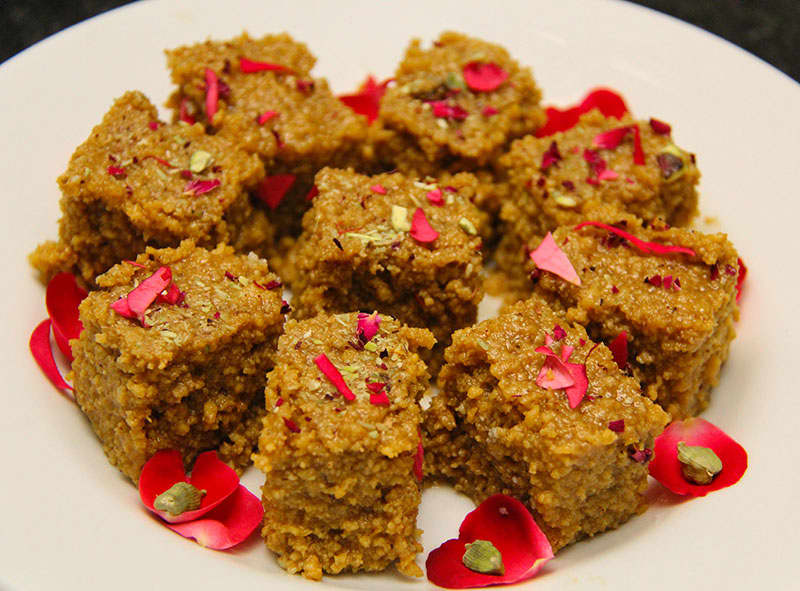 One of the most popular and cherished sweets from Gujarat - the Gulab Halwa! This signature speciality from the famous Dilbahar Sweets makes you go weak in your knees with its superior taste. The perfect mix of rose petals, milk, sugar and pistachios, this halwa is perfect to present to your guests this festive season!
10. Hyderabad's Special Dry Fruits Laddoo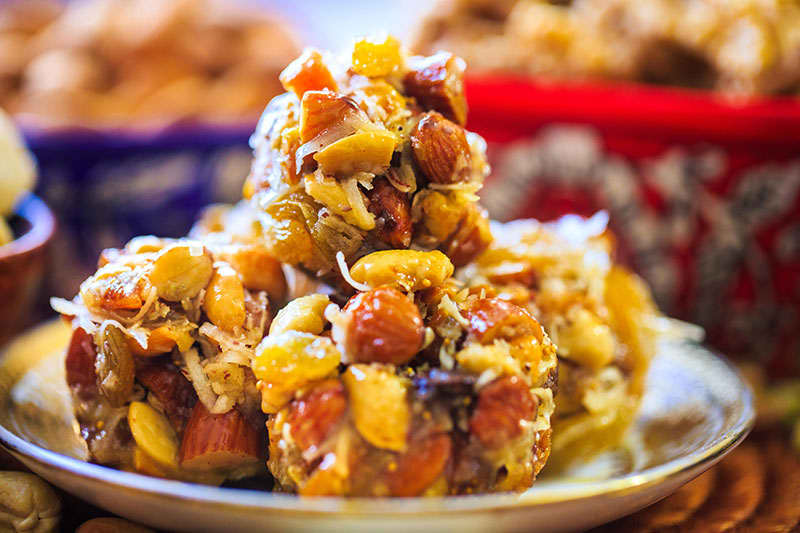 Okay before you say you can get laddoos in every damn sweet shop, hear us out! The century old Hameedi Confectioners of Hyderabad have a special offering - the Dry Fruit Laddoo! Made with superior quality almonds, pistachios, raisins, figs, dates, sugar and honey - these laddoos are anything but the laddoos you see in regular sweet shops and they MUST be on your serving bowl this festive season!
These were just some of the sweets that caught our eye - you can look up and order from the hundreds available online 'cause why have the same ol' boring mithais every year?!
PS - They have more than just sweets, so go check 'em out!
Order Online Here | http://www.tastebells.com/
Check Out Their FB Page | https://www.facebook.com/TasteBells/