Delhi
Dreamcatchers, Boheme Outfits & More: 5 Fab Brands Making Their Way To The Coolest Flea Mkt!
Have you ever had the chance to visit Mumbai's hip flea market The Lil Flea?! No? Well, you're in luck as The Lil Flea's Delhi edition, its debut in the capital city is due very soon!! Three whole days of shopping, food and music along with their trademark bohemian décor, fairy lights, tippy tents, relaxed sit outs, book exchanges and pillow movies, the vibe of this flea market pretty much lives up to their tagline of being the 'Happiest Flea Market'.
The Lil Flea brings together some of the best homegrown shops from across the country with contemporary apparel, quirky printed shoes, chic bags, tribal jewellery, digital pop posters and heaps of cool things to keep shoppers busy for a whole day or more.
With wide, happy grins on our faces, we unveil 5 awesome brands that'll be setting up shop here - scroll on and sigh with anticipation!
1. 2AM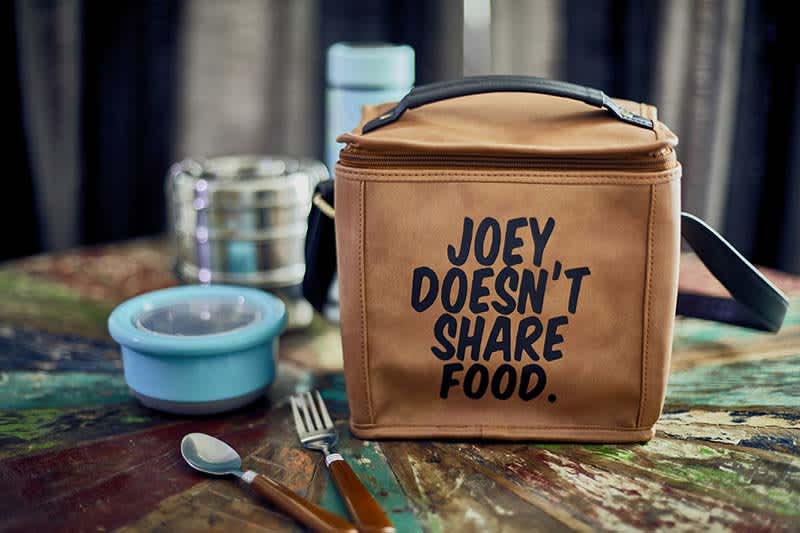 Love the look of leather, but want something that's cruelty-free? Then go get these super hot 2AM bags made entirely from handmade vegan products! Choose from a range of quirky handbags, lunch bags, laptop sleeves, slings, men's satchel bags and even shaving kits which are travel-awesome!
Check Out Their FB Page | https://www.facebook.com/2ambyanjaliandmeha
2. RIAS Clothing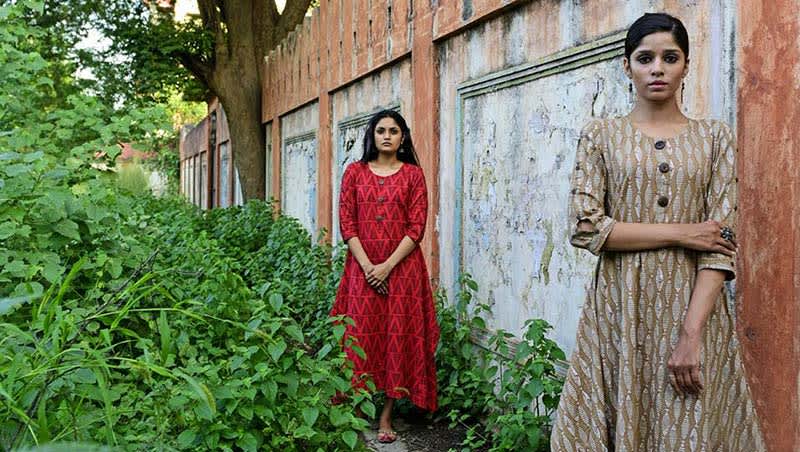 Got a thing for traditional Indian handicrafts with just a hint of contemporary culture? Well then, meet RIAS Clothing! This Jaipur-based brand infuses ancient roots with modern culture in the most charming way. If you're a lover of natural dyes dipped in a modern outline, you must make sure to drop by their stall at The Lil Flea!
Check Out Their FB Page | https://www.facebook.com/riasclothingjaipur/
3. Shop Lune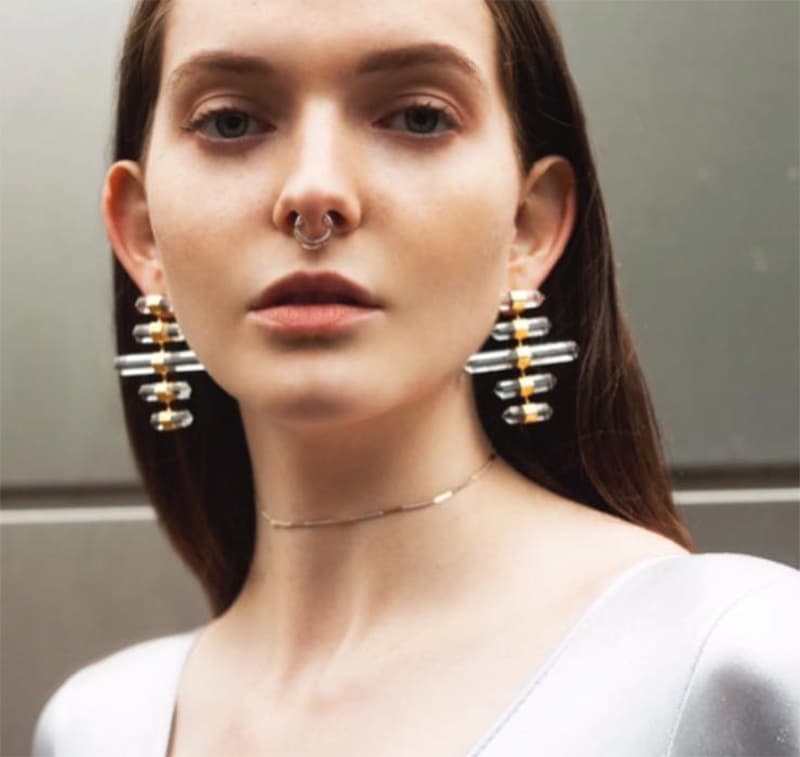 At Shop Lune, you can handily snap up the coolest jewellery ranging from classy bracelets, dot earrings *awww*, hook rings and double layered chokers galore! Get a hold of new age pretty little things and update your closet with attractive pieces starting at just 600 bucks! Don't forget to take a dig at their hip nose rings! 
Check Out Their FB Page | https://www.facebook.com/shoplune
4. Wechitrart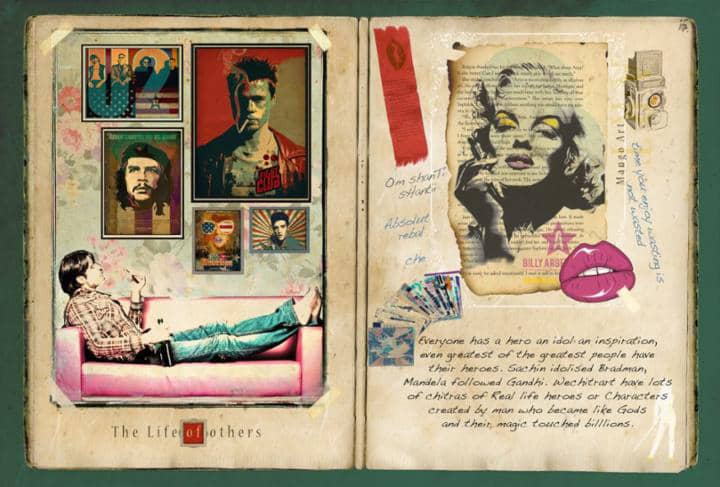 Give your boring old wall a makeover with quirky and motivational posters and prints from Wechitrart's wide range of cool pop wall hangings that'll brighten your space up in a jiffy. From Bollywood's most iconic dialogues to classic Hollywood movies and from Bob Marley expressions to Marilyn Monroe's curves, they've got it all!
Check Out Their FB Page | https://www.facebook.com/wechitrart
5. Soul Works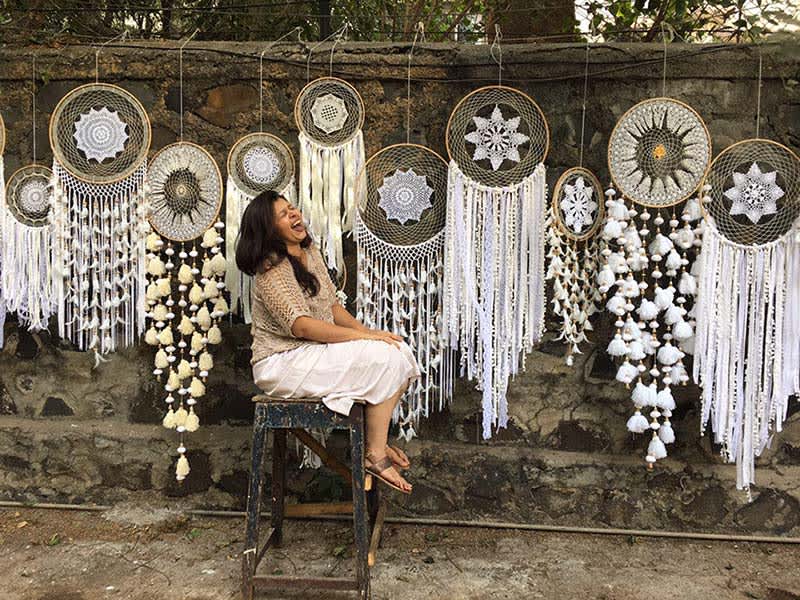 Get a dreamcatcher for your room and funk it up a little with these beautifully embroidered, feather and metal ring dreamcatchers, or even vegan dreamcatchers that use lace instead of feathers. The brand was established by Karima Dawoodani, a medium and an artist, and it focuses on art that can heal and energy that uplifts! 
Check Out Their FB Page | https://www.facebook.com/soulworks.thp
Wanna Set Up Shop Here?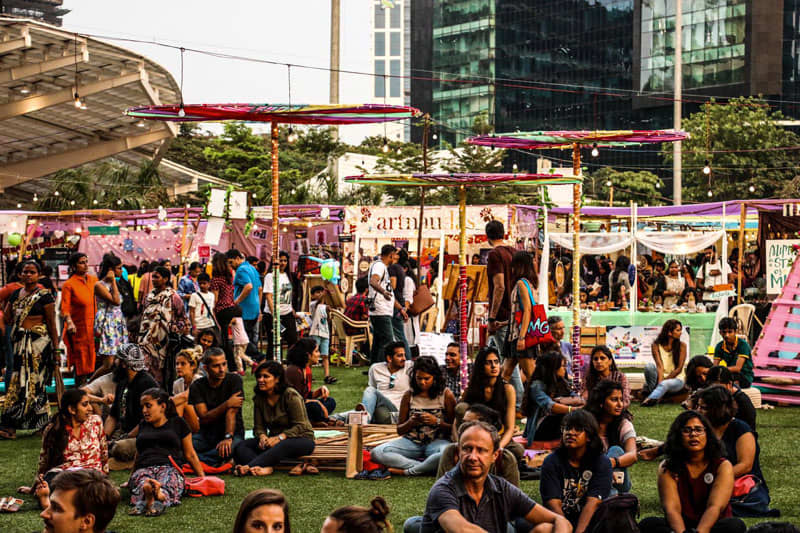 Want to be a part of this amazing festival and set up your own little shop of food, fashion or quirky collectibles? Then click on the link below to let the curators of The Lil Flea know a bit about your brand. If they like what you do, you'll get to showcase & peddle your wares to thousands of visitors from Delhi's chic crowd and use this platform to add many happy fans to your brand family! 
Or else, just save the dates and make sure to be at the coolest boho event of the year along with all your best friends and family! Come on by!
When | Fri- Sun, 22nd- 24th September
Where | Jawaharlal Nehru Stadium 
Here's Their FB Page | https://www.facebook.com/thelilflea/
Book Your Stall Here | http://www.thelilflea.in/bookings/
Call 'Em On | +912260660211 & +919930029128