Delhi
Don't Wanna Leave Your Furball Home? Here Are The Best Pet Friendly Cafes For Ya!
Those puppy eyes can make you want to kill yourself every time you put on your formal shoes, pick up your bag, your keys and head for the door; your furry friend just knows you're going out and are going to leave him behind. Again. 
And come to think of it, it is slightly unfair to lock them up all the time. It's still acceptable when you're missing for work through the week, but why leave them on the weekends too when they can accompany you and have a fun time rolling on the grounds and socialising with other pets? That wagging tail and excited jumps are always worth it! To help you make your weekend plans with your furball, we'll quickly give you a list of places in Delhi NCR who have opened their gates (and hearts) to pets. Read on!
Puppychino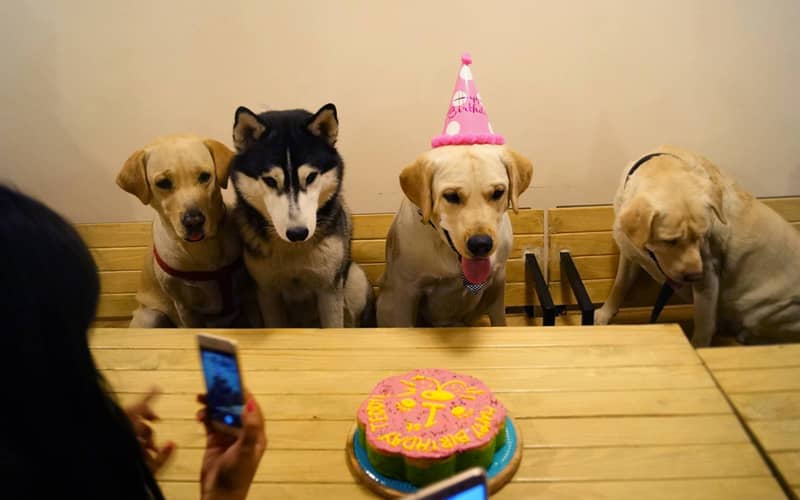 With a dedicated space for all the dogs to have fun, Puppychino is an ideal place to bond with your furry-friend over the weekend. What's more, they have recently started doubling up as a co-working space as well! With an interesting menu at hand for humans and pets alike, you need not worry about your little one, and also get some work done, if you must. Go on over! 
Location | 3rd Floor, 119, Shishan Bhawan, Shahpur Jat
Tabula Beach Cafe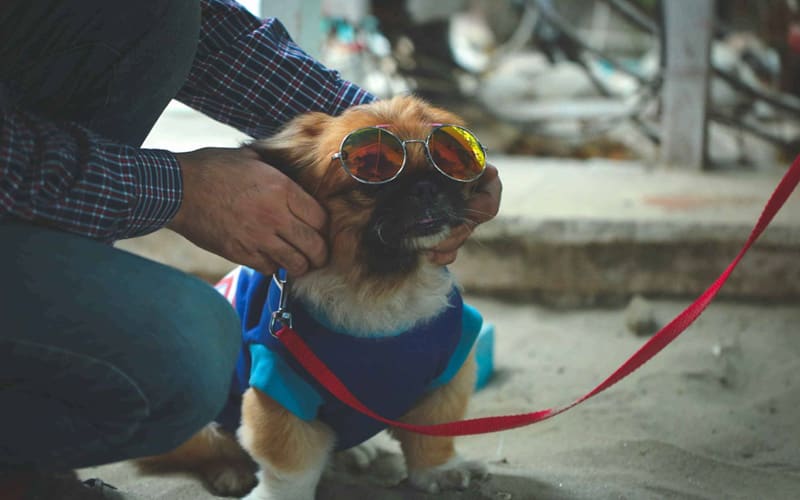 Bust some stress and head to TabulaBeach Café for a good time! With a design inspired by the relaxing vibes of beaches, Tabula has recently decided to open its doors for pets all through the week from 12 to 5 PM, as against only Saturdays, which was the previous policy. The sandy floor offers a playful environment that'll instantly become a favourite with you little one. Go check 'em out!
Location | Siri Fort Complex, Asiad Village, Khel Gaon Marg
Cafe Red Garden Kitchen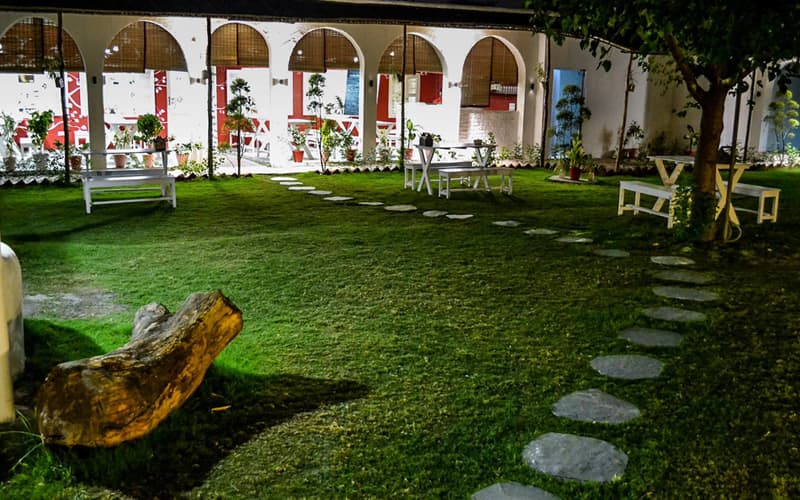 We hear Sumit, the owner, is a pet parent himself, which definitely would have contributed to his idea of opening up their lush green lawns to animal companions. An interesting hangout haunt, Café Red offers world cuisine which is tweaked and twisted often to keep its patrons intrigued. The café does not serve food for the pets, but allows parents to carry pet meals for them to dine-in with their hoomans!
Location | Supermart 2, DLF Phase IV, Gurgaon
Cafe Canine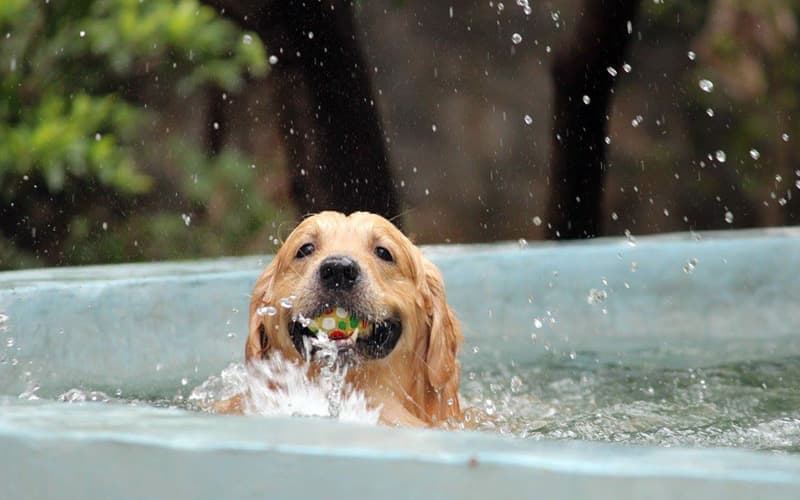 Unlike our other suggestions, this one's especially made for pets, and humans can feel privileged because they are allowed access! Spread over a vast area, Café Canine is open only on the weekends and makes for the perfect day-vacay for your pooch. Equipped with a pool to play in, grounds to roll over, hurdles to jump and other dogs to bark at, this place always witnesses excited furries all around! 
Location | 765 Bhelpa Greens, Bhondsi, Gurgaon
Off The Leash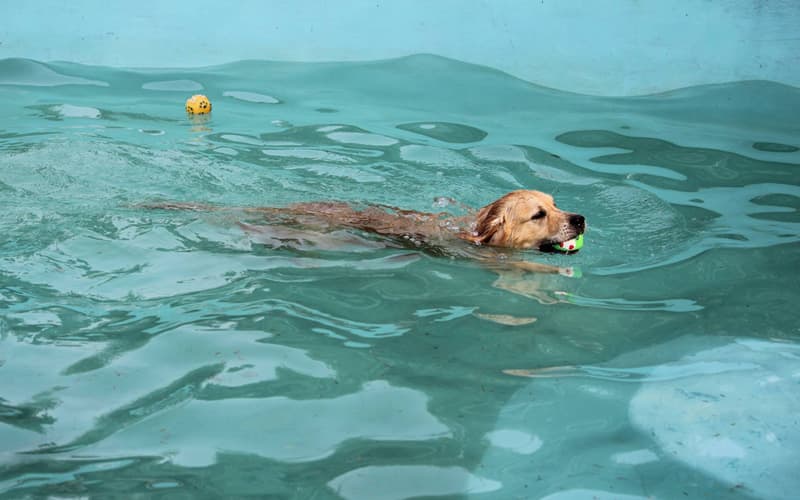 Besides offering a huge space for your canine friends to have fun at, Off The Leash has something extra to offer; in all likelihood they've invested some serious thought in here – the cafe is open for your pooches to celebrate their birthdays as well! They have made your task easy by designing treats to celebrate your pet's special day. Come on over!
Location | Sector 59, Behrampur, Gurgaon
The Brown Box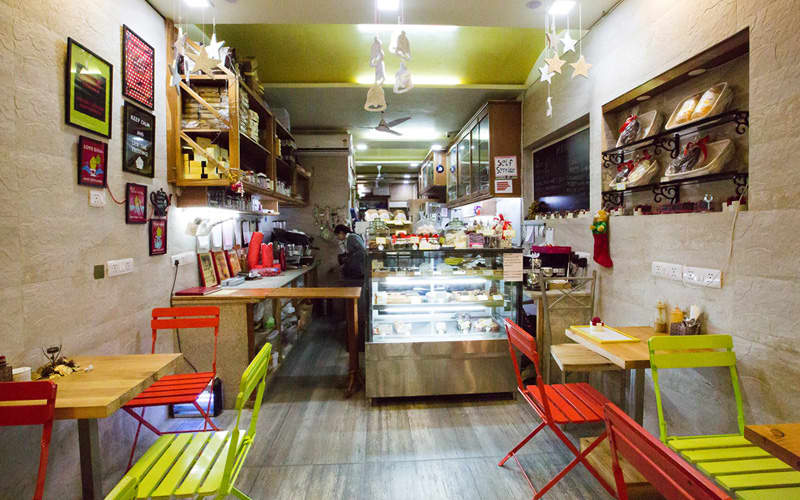 Now this one's a rather cosy joint, unlike the ones with massive areas, for you and your liI one to spend some quality cuddling time. Inaugurated by Gauri Khan (nice!), only the quieter ones will appreciate it here. The bakery is known for its handcrafted designer cakes and pastries, and is an ideal place for some bonding time - even better if you and your furball share a sweet tooth, so simply steer your wheels (and paws) here!
Location | Shop 2, S Block, DDA Shopping Complex, Panchsheel Park
Roots – Cafe in the Park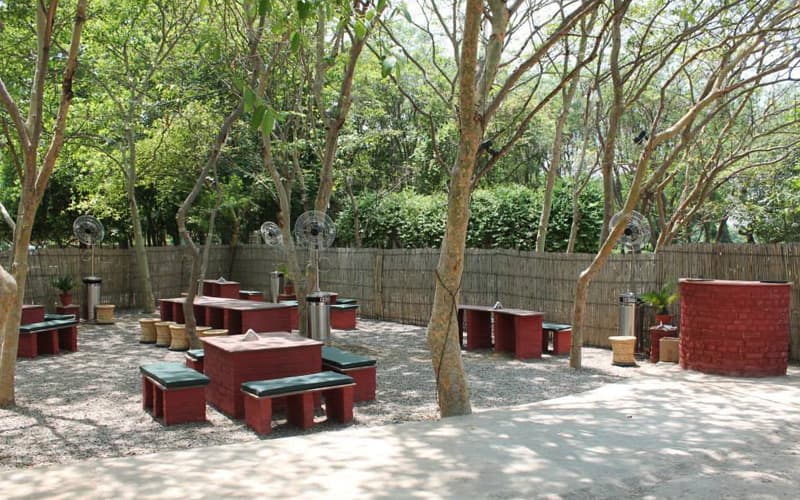 Essentially a regular human café, their outside space canopied with trees gives a welcoming feeling to you and your pet. Access to green surroundings can prove to be a rather pleasant break for those who are otherwise limited to high-rise apartments. Choose a pleasant day and head out to Roots to enjoy nature with an affordable meal and a chilled out vibe. Sounds like a perfect Sunday plan, doesn't it? 
Location | Rajiv Gandhi Renewable Energy Park, Leisure Valley, Sector 29, Gurgaon
Throttle Shrottle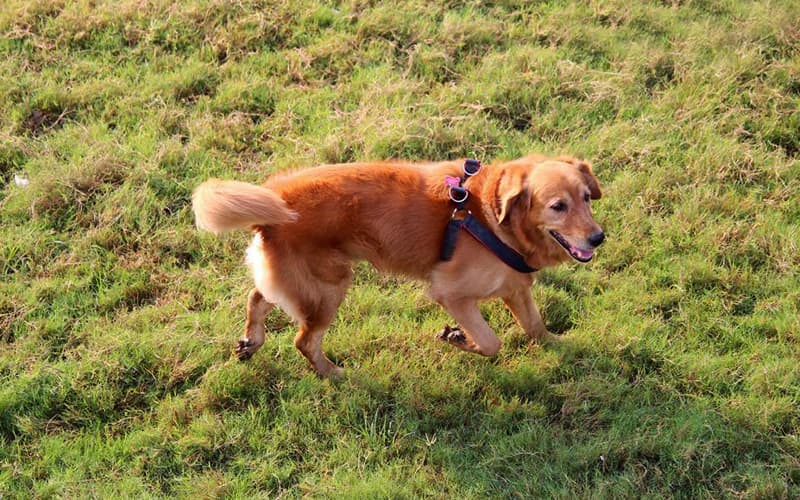 It can get tough to imagine biker boys and cute cuddlies in one place, but Throttle Shrottle has done exactly that. Initially opened for bike travellers to come and chill over their experiences and swap stories at, the café has recently started welcoming pets too. Not just that, they also have a pet menu and are known for preparing interesting food – for your dog! Head on over.
Location | Opposite Valley View Apartments, Gurgaon-Faridabad Road, Sector 56, Gurgaon