Delhi
Do Something Different This Weekend | Experience the Thrilling Mystery Rooms-A Real Life Escape Game
How many times have you and your friends struggled to make any interesting plans for the day? How many times have you heard it repeatedly, "There's nothing to do in Delhi except to eat or shop!"? A fair question - what does one do in Delhi if they're not in the mood to go watch a movie or to the mall?
Well we've found the perfect option for you and your crew, an option that innovates itself with different people, for all ages - Mystery Rooms!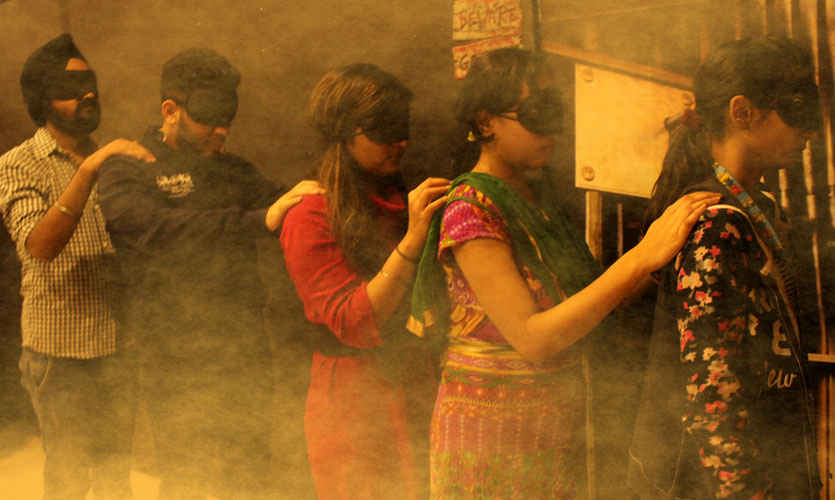 It's a one of its kind concept that involves the idea of live escape in real time. Located in Rajouri Garden, Mystery Rooms provides for two rooms, each with a different kind of mission. The idea is quite simple- you, along with your teammates which can be any number between two to eight, are locked inside a room and are given exactly one hour to complete the challenge. Mystery Rooms offers two challenges- The Hurt Locker, and Lockout.
In The Hurt Locker, you and your team members are given one hour to defuse a bomb and save the lives of people. It is a literal race against time to pick up on the clues left behind by terrorists and bandits, requiring high concentration and logical abilities in order to collect pass codes, solve puzzles and riddles, and link one clue to the next in order to reach the final bomb, and defuse it.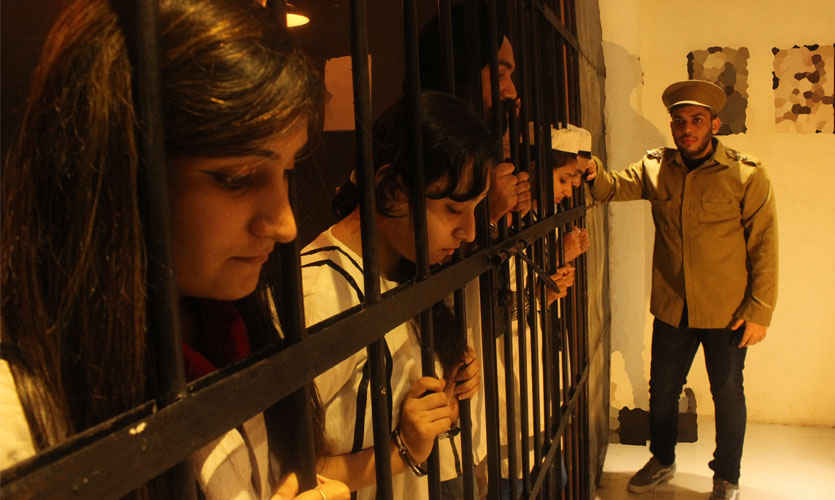 The Lockout is a more sophisticated challenge, requiring mental as well as physical abilities to complete the mission, and hence not recommended for beginners. In Lockout, you and your team members are a group of prisoners, wrongly convicted of a crime, you are held in a brutal and regimented environment. The jailers are out for an hour and this is the perfect opportunity to break out. Crack the codes, finish the tasks, and you might be able to attain your freedom earlier than you thought. 
Mystery rooms, primarily because of the imposition of a time limit, make for an exciting time based challenge: the rooms look deceptively simple, but in fact are laced with clues and riddles all over. You are basically given no instructions or information beforehand so all your common sense and smartness needs to work out on the ground. The race against time sets you racing- we ran around the whole room, looking out for clues, trying the wildest possible idea in our head, and many times, that turned out to be the much needed push whenever we were stuck in a conundrum and almost lost hope.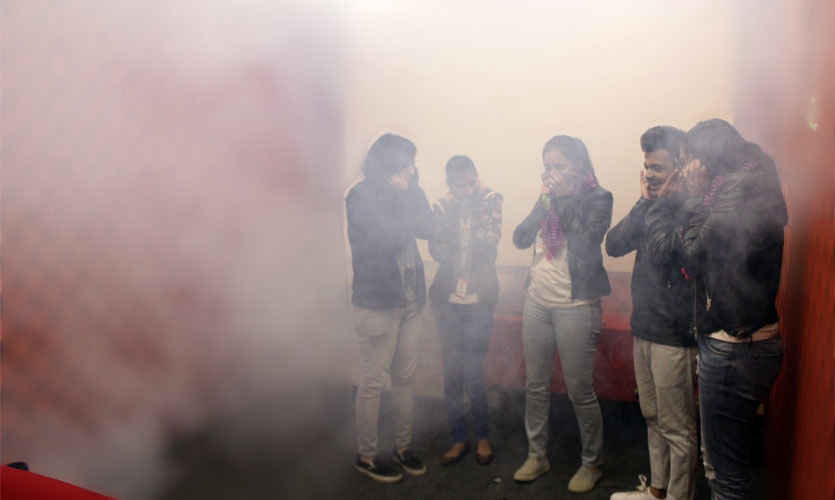 Mystery Rooms is fun, interesting and more importantly, something new. They have a good difficulty level, so you definitely will not feel like your time and money have been wasted- in fact you won't even realize when that one hour whizzes past. It's not so easy on the wallet, but its new, its catchy and it's fun. It is the best option for birthday parties which have small groups or a day out for the family, tourists looking for things to do, friends bored on a weekend, and corporates looking for activities to inculcate team building and cooperative leadership. 
So put on those shoes and head out for Mystery Rooms, because it really is one hell of an alternative entertainment activity!
Pricing | Prices vary depending on team size and peak-time as follows:
Weekends (Saturday and Sunday)
Mission for 2: Rs 1000 per person = Rs 2000
Mission for 3: Rs 900 per person = Rs 2700
Mission for 4: Rs 800 per person = Rs 3200
Mission for 5: Rs 700 per person = Rs 3500
Mission for 6: Rs 700 per person = Rs 4200
Weekdays Special (Monday to Friday)
Mission for 2: Rs 800 per person = Rs 1600
Mission for 3: Rs 700 per person = Rs 2100
Mission for 4: Rs 600 per person = Rs 2400
Mission for 5: Rs 500 per person = Rs 2500
Mission for 6: Rs 500 per person = Rs 3000
Get Your Game On Here | B-7/9, Rajouri Garden, Ring Road
Call On | +91 9999 772 664, +91 9999 772 646