Delhi
Dj's Spinnin' Vinyls All Night Long - Head Out To The Themed Music Party Called Donut Donut!
Party-holics, there's something super interesting and fun for you in line and it sounds crazy! An awesome concept of themed night brewing parties has hit town for the first time and we're super excited!  
This one's called a Donut Donut party and it's as interesting as it's name if not more! Donut Donut is a new mini tour that connects you with the best from our new and modern times: snapping up DJs from distant lands with their donut-shaped records (vinyls), bringing the best of basement raves and anti-club culture to your neighbourhood.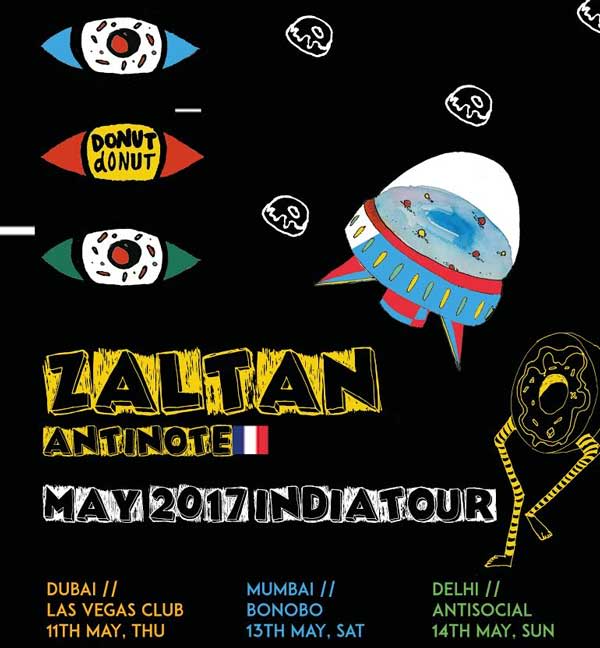 Think of it as an all-you-can-dance party project, until you've run out of all resources. Their main aim here is to only and only have DJ's spinning vinyls and CDJ's! No CDs, no MP3, nothing, only these two! 
For the launch they've got French Musician Zaltan, owner of Antinote Recordings spinnin' the night away! Time to go (do)nuts on the dance floor now! YAY!
When | Sunday, 14th May
Where | AntiSOCIAL, HKV
Entry | Rs 300
Check Out The Event's Page | https://www.facebook.com/events/283834485377772/
Book Tickets Online On | https://goo.gl/O3eUff