Delhi
Here's Wonderful Places Where You Can Donate Old Belongings For The Needy In Delhi
Have you been avoiding the piles of clothes that you don't wear anymore because you don't know what to do with them? Do old books occupy every inch of your living space but you just don't have the heart to hand them over to the raddiwalla and have them torn to shreds? May we suggest that if you have piles of things lying around that are of no use to you but might benefit someone else, you donate them, putting them to good and noble use?
We tell you where to donate your old belongings and light up somebody's dim world who is not as privileged as you:
1. ASHI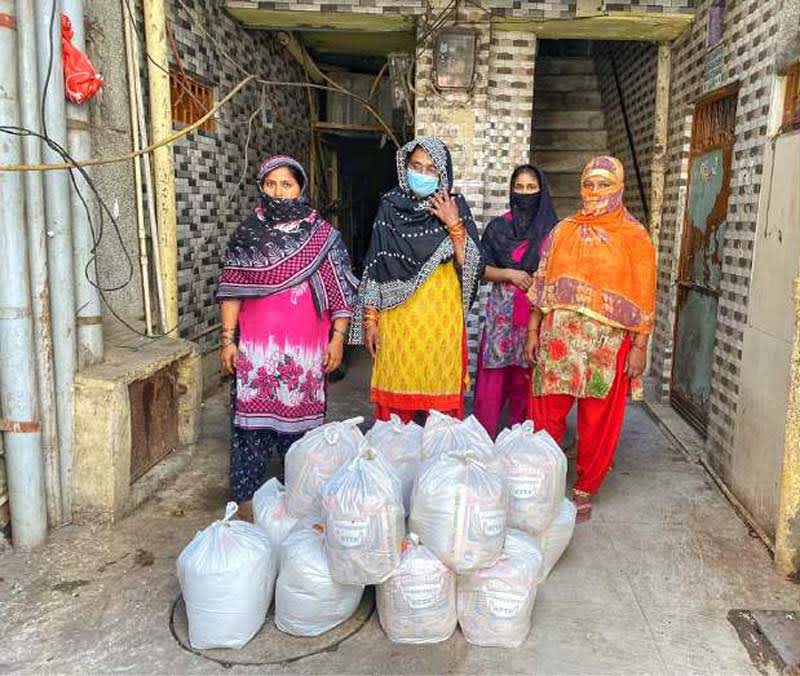 Association For Social Health in India Popularly known as ASHI Foundation is a 91-year-old NGO that is doing its bit by providing dry rations to people residing in slum areas where they also run non-formal education institutes. The dry rations include cooking essentials like Dal, Rice, Atta, and so on. You can donate the same, as well as masks, sanitisers,  and other hygiene items that are much required in the present-day scenario.
Here's Their Website | https://www.ashiindia.org/
Call Them | +91 9811 095 998
Check Out Their FB Page | https://www.facebook.com/ashiindia.org/
2. Goonj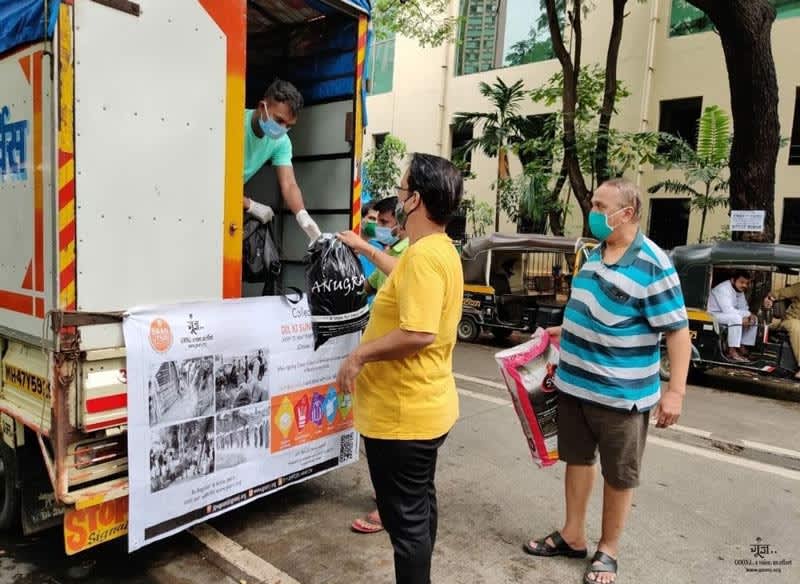 Goonj is a very famous NGO based in Delhi which systematically collects reusable material and makes it accessible to those who need it, on an everyday basis. Their "Not Just a Piece of Cloth (NJPC)" campaign focuses on raising awareness about the great taboo of menstruation, collecting cloth, turning them into their special sanitary pads and using and distributing them all across rural India. There are a bunch of items that you can donate to Goonj, from clothes, stationery, dry ration, office equipment and footwear amongst many others. They have Collection Centres all over Delhi, Faridabad, Gurgaon, and Noida, as well as most other metropolitan cities. They can even create dropping points at your school, college or office.
Here's Their Website | www.goonj.org
Call Them | +91 11 4140 1216, +91 11 2697 2351
Collection Centres | Bali Nagar, Delhi Haat, Karkardooma & Other Locations 
Check Out Their FB Page | https://www.facebook.com/goonj.org 
3. Dream Girl Foundation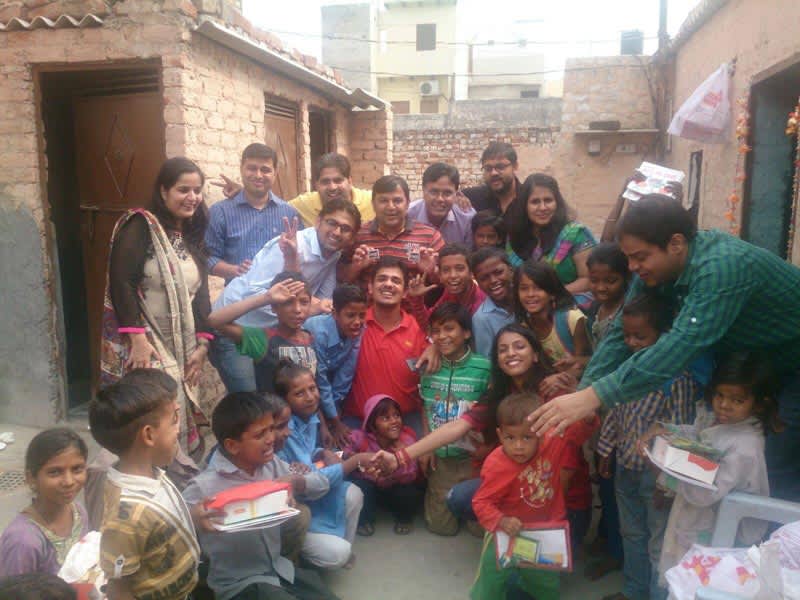 The Dream Girl Foundation is a non-profit initiative that focuses on providing a better quality lifestyle and education to underprivileged girls. They work to encourage and create awareness about education, sanitation, health, AIDS, and income generation, amongst girls of underprivileged sections of society, and so, they accept donation materials that will be of use to children from 1 to 14 years of age. Examples include toys, clothes for girls, books, and stationery among others. You have to fill a form on their website detailing what you wish to donate and they will get it picked up from your house within 48 hours.
Here's Their Website | http://dreamgirlfoundation.ngo/
Call them | +91 9873 133 134 
Collection Centres | Will Be Collected From Your Home
Check Out Their FB Page | https://www.facebook.com/dreamgirlfoundation 
4. Uday Foundation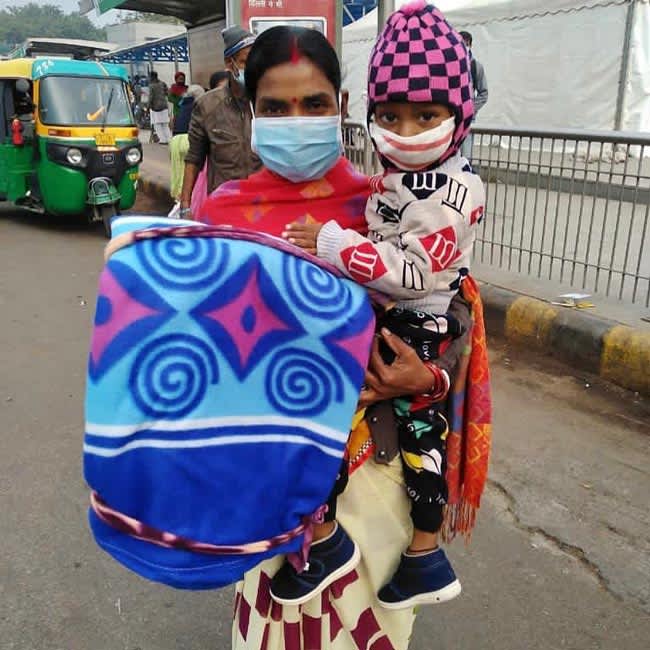 Uday Foundation was created by the parents of Arjunuday who was born with several congenital defects, as they decided to campaign for the welfare of children with medical needs. For this summer season, they are taking in packed water bottles, ORS, summer clothes, dry ration, medicines and basic toiletries. The stuff you wish to donate can be dropped off at their office at Sri Aurobindo Marg.
Here's Their Website | www.udayfoundation.org
Call Them | +91 11 4109 8444 , +91 11 2656 1333
Collection Centres | Uday Foundation - 233, Block - D, Sarvodaya Enclave
Check Out Their FB Page | https://www.facebook.com/Uday.Foundation 
5. Clothes Box Foundation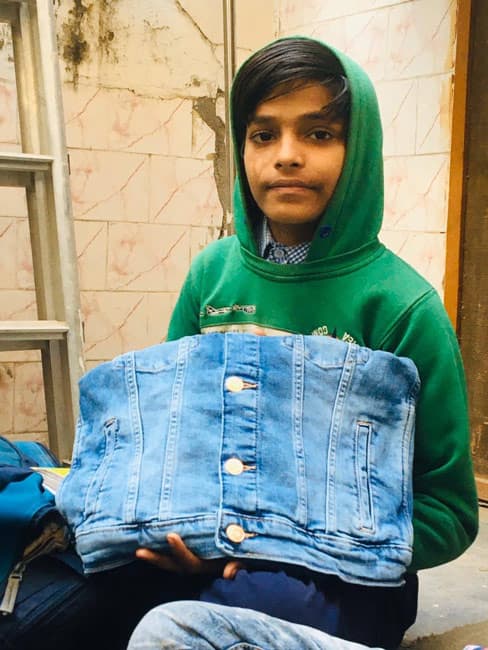 Clothes box Foundation is a Facebook page started by two young residents of Gurgaon which has now spread around across many cities and towns. Their foundation promotes, as the name suggests, the donation of clothes which would then be made accessible to the needy after a process of segregation and sorting. The simple process to donate clothes here is to simply message them on FB and to drop the clothes off at the nearest donation centre. They have also had Amitabh Bachchan collect and donate clothes for their campaign.
Here's Their Website | http://www.clothesboxfoundation.org/ 
Call Them | +91 7838 371 356 
Check Out Their FB Page | https://www.facebook.com/clothesboxfoundation 
6. Asha Bhawan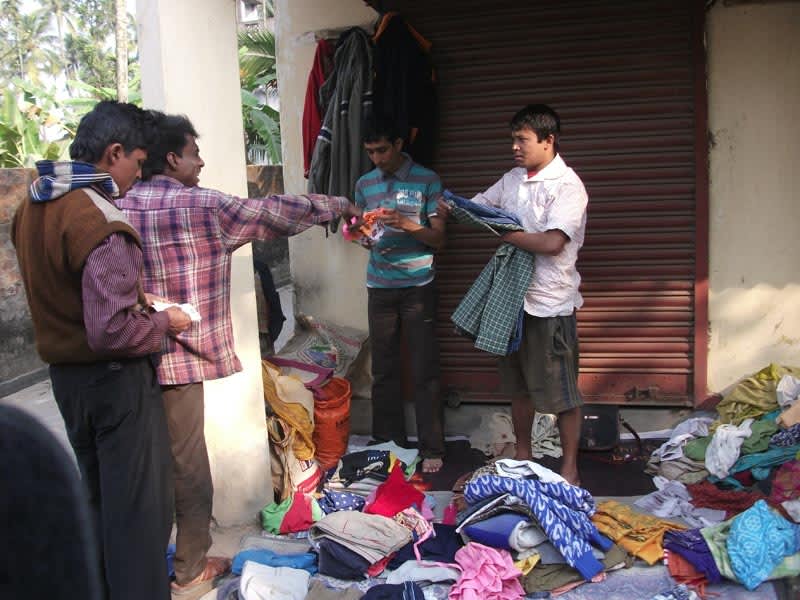 Asha Bhawan Trust of India is an NGO that restores the life of the homeless and socially excluded. They are committed to offering hope and hospitality to the neediest men and women. They receive donations and gifts of food, construction materials, used furniture and clothes, books and toys, cleaning products, and more. If you wish to donate, you can call them on the numbers mentioned below.
Here's Their Website | https://ashabhawan.org/home
Call Them | +91 9250 928 910 & +91 9250 928 907
7. Anchal Charitable Trust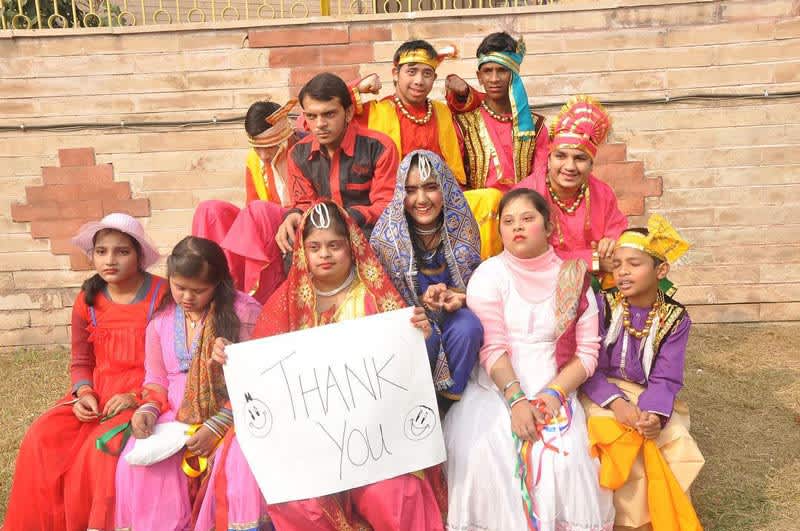 Anchal Charitable Trust is a group of people with a passion to love the neediest children around the world. They meet the crucial needs of the hungry, abused, sick or neglected children in slums and resettlements of Delhi NCR. They accept donations in kind of stationery items, furniture items and even eatables. 
Here's Their Website | https://www.anchalindia.org/
Call Them | +91 9811 179 075 , +91 9911 173 780
Check Out Their FB Page | https://www.facebook.com/TrustAnchal/ 
8. Lakshyam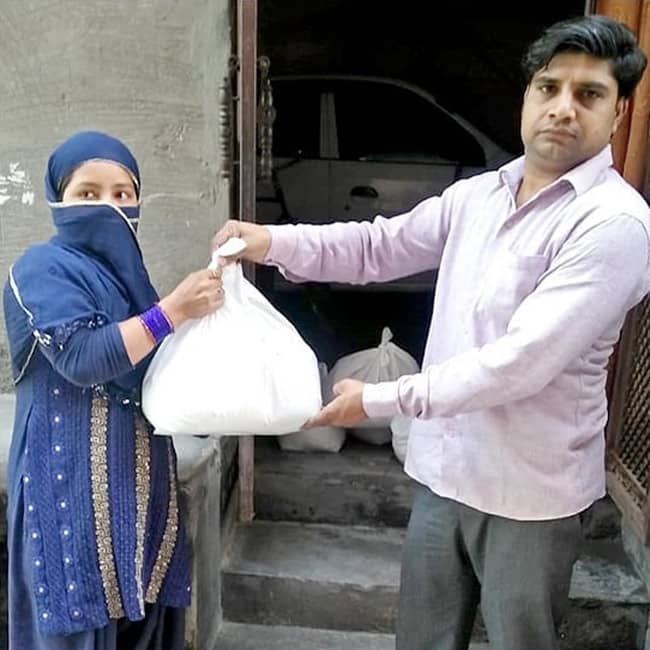 Lakshyam was founded in 2012 by a group of people who vowed to put an end to the widespread violation of fundamental rights, especially of women and children in the slums of metropolitan cities. They focus on the betterment of society with a focus on child education and their holistic development and women empowerment. They accept contributions of a wide range of materials, like clothes, woollens, school utilities (bags, stationery, lunch boxes), electronics, ration and utensils and materials like toys and games, fan, heater and much more.
Here's Their Website | https://www.lakshyam.co.in/ 
Call Them | +91 11 4015 4493
Check Out Their FB Page | https://www.facebook.com/LakshyamNGO 
9. Shaan Foundation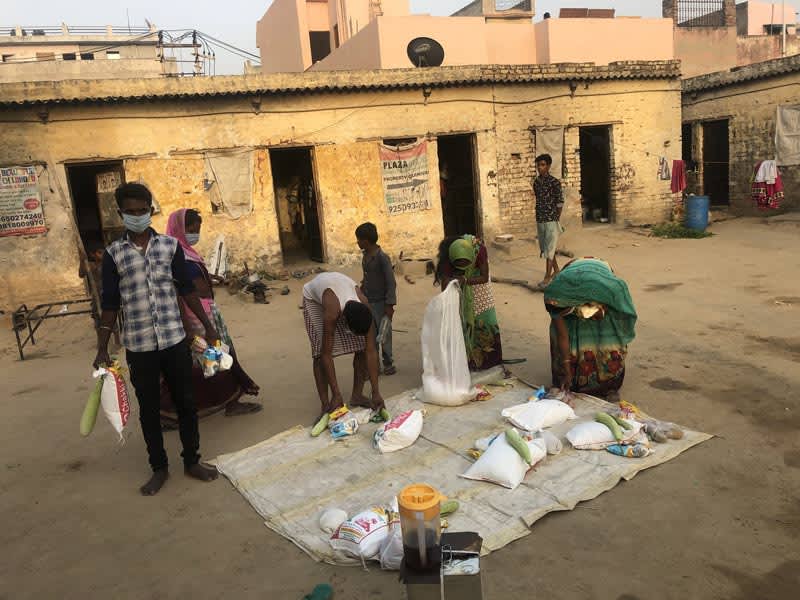 Shaan Foundation is a social startup that runs welfare initiatives on education, healthcare, livelihood with a special focus on women empowerment of rural India under the banner of ऋत Foundation. Under the Akshara program, which is one of the 3 main programs of this organisation, they receive donations of old books and laptops, projectors, furniture, and more, which are then used in the Libraries created by them.
Here's Their Website | https://www.shaanfoundation.org/akshara
Call Them | +91 9315 344 617
Check Out Their FB Page | https://www.facebook.com/SHAANfoundation/?ref=page_internal
10. Udayan Care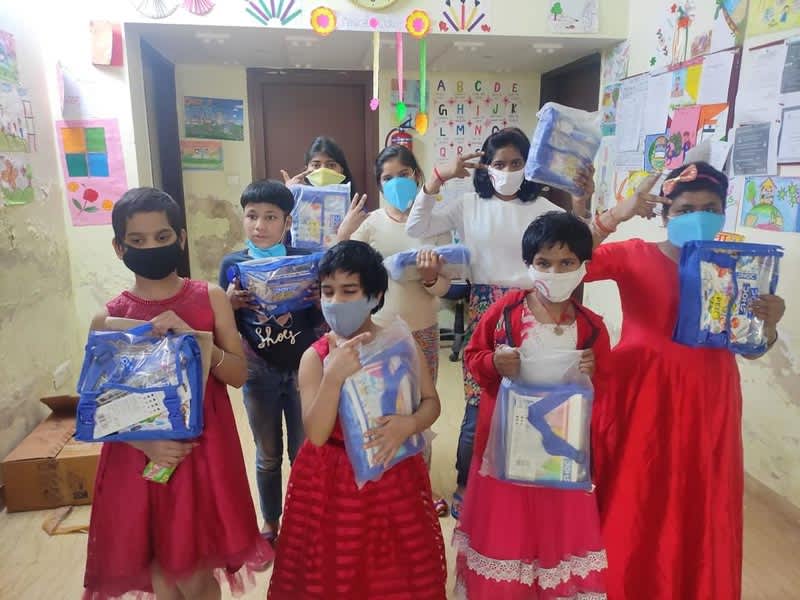 Udayan is a Sanskrit word meaning 'Eternal Sunrise'. Udayan Care aims to bring sunshine into the lives of underserved sections of society that require intervention. Starting with the establishment of just one small family home for orphaned and abandoned children in Sant Nagar, Delhi in 1996, Udayan Care has spread its work for disadvantaged groups during the last 25 years by establishing more family homes, helping girls' education, providing vocational training, and more. Donate now, anything from spices to grains, computers to furniture and it'll be for good use.
Here's Their Website | https://udayancare.org/ 
Call Them |  +91 11 4654 8105 
Check Out Their FB Page | https://www.facebook.com/UdayanCare 
So go on, do the good deed! We assure you that this one act of compassion will be bringing a smile to someone's face!