Delhi
Did You Know About This Free School Under A Metro Bridge Here In East Delhi?
This Is A Representative Image
For us, the idea of a school has been that of a classroom with chairs and desks, a blackboard with a teacher in front of it. But did you know that there are schools that are breaking these set boundaries and are making the most with whatever they have? Well, we're talking about this unusual school under a metro bridge. Check it out!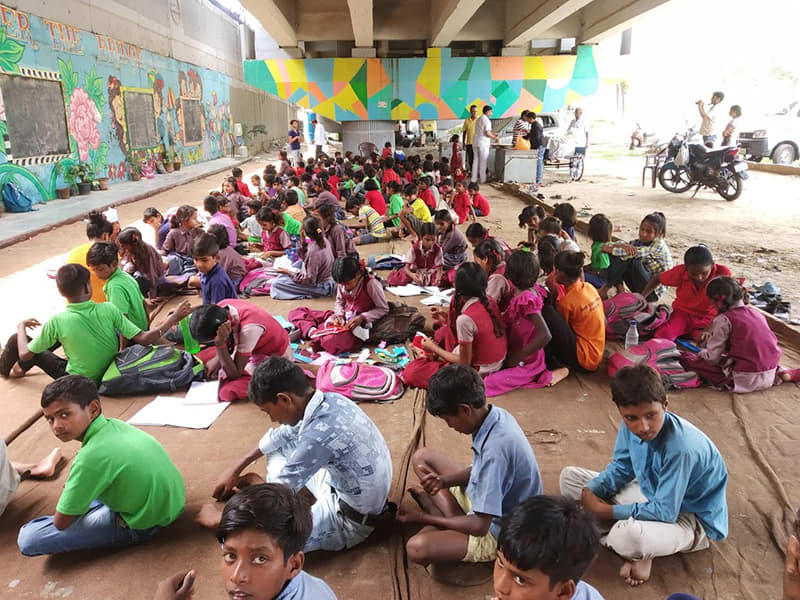 Picture Credits: rajesh sharma
A School That's Totally Out Of The Box | We found this really unique school under a metro bridge in East Delhi's Shakarpur area. This initiative by Rajesh Kumar was named as Free School: Under the Bridge, which aims at educating hundreds of poor children who live in shacks near the banks of Yamuna.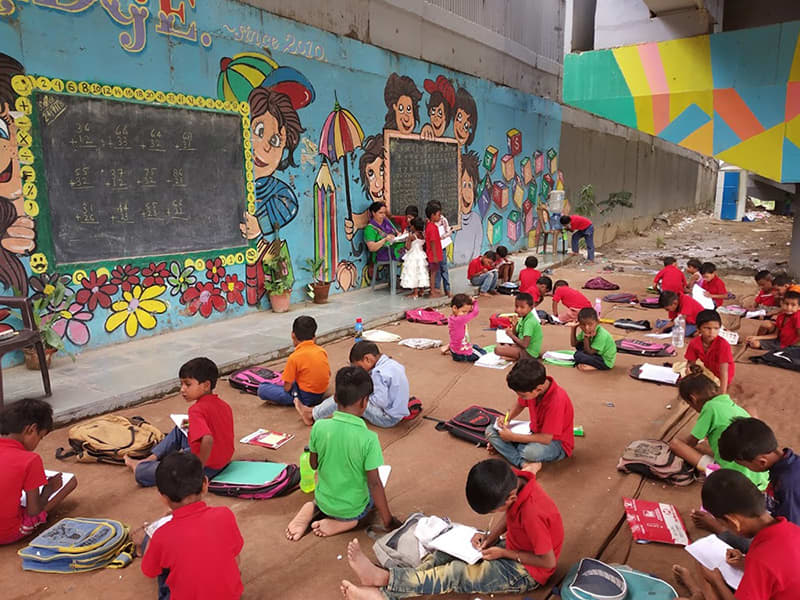 Picture Credits: rajesh sharma
The project was started in 2011 and has seen immense growth with time. The walls and pillars have also been painted by these kids, 'cause of which the place looks much more lively now. From about 500 students, the classroom has grown to accommodate 2,000 students and that's pretty great!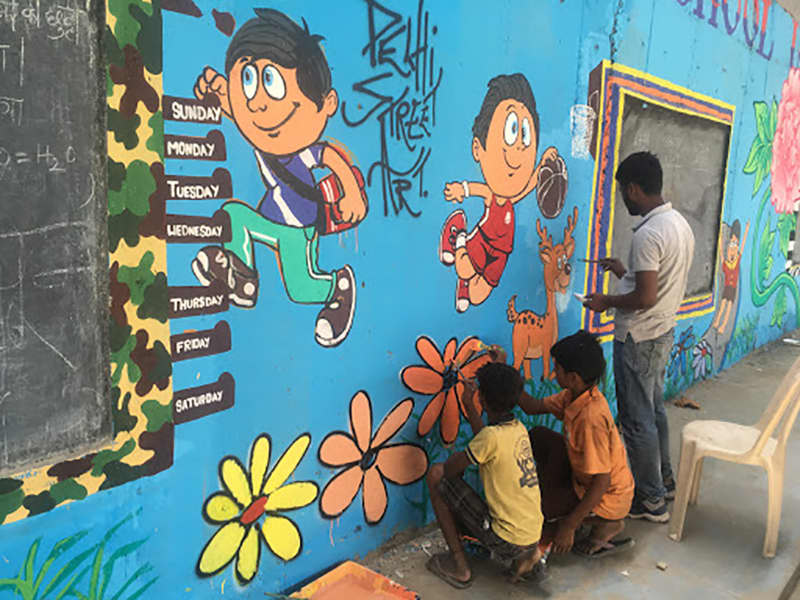 Picture Credits: Yogesh Saini
People often make contributions in the form of chairs, desks or toilets to be used by the students. The best part about this free school is that it caters to children who might not have been able to afford education if this school didn't exist and might've just spent their time on the streets, or worse, gotten entrapped in child labour.
Classes at this school start at 9 AM sharp, with a lesson in physical training, followed by others, all of which last till 12 noon. Rajesh Kumar is now contemplating a 2 PM batch for girls, after they're done with their morning shifts in government colleges. The children learn basic languages like Hindi & English along with Maths.
Frankly, we're really impressed by this initiative. This move just goes to show that if one has grit and gumption, change can indeed transpire in the society!
Call Them | +91 9910 657 246
Here's Their FB Page | https://www.facebook.com/freeschoolunderbridg/
Where | Free School: Under The Bridge - Near Yamuna Bank
Sourced Via Hindustan Times