Delhi
Devour Insanely Buttery & Delish Meaty Dishes @ Tasty Chicken Corner, Jama Masjid
Gate No. 1 of Jama Masjid has been a testament of history unfolding right before its eyes. Be it the beautiful havelis that got built, the kebabchis who set up shop and never left or the bazaar that has since developed as the main attraction of one of the high-end streets of erstwhile Shahjahanabad. No one knows as to when the shops at Urdu Bazaar became a haven for every food lover but now, it's here to stay.
Barring only a few shops selling Urdu books, every outlet houses an eatery smelling of masaledar marinations, freshly fried chicken, lip-smacking seekh kebabs and of course, butter being warmed up to be used as a topping on every food item being whipped up. These shops generally open at about sunset and sell their tasty wares until the wee hours of the morning. A word of advice though, hygiene freaks, don't forget to throw caution to the wind while coming here!
A Hole In The Wall Establishment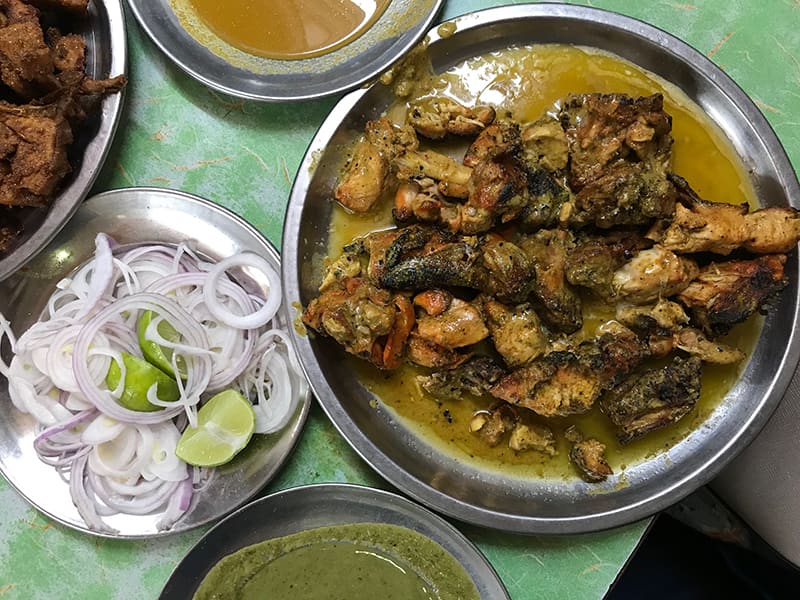 Step aside big fancy restaurants with their beautiful fusion food, because Tasty Chicken Corner will surely give you all a run for your money. The name of this place is as generic as it can get and so is their food menu which consists of only Qorma, Biryani, Chicken Tikka, Chicken Fry and a couple of other tandoori items. There's nothing remarkable in terms of looks about this shanty shop for you'll most likely miss it while walking past on the busy Urdu Bazaar street. However, we assure you, the appearance of the place is no proof as to the quality of the food!
A Haven For Chicken Lovers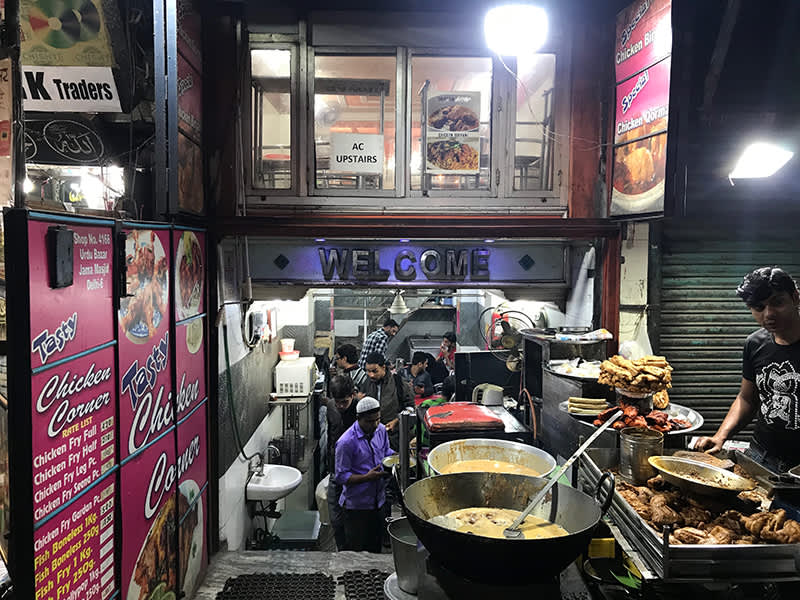 A menu which comprises of only chicken dishes is surely a place we love to dine at. After a contemplative discussion, we ended up ordering their Chicken Tikka and Chicken Fry which were the two most sought-after dishes at this joint. The Chicken Tikka was chargrilled to perfection and then lathered with at least a hundred kilos of butter or so it seemed. The end result was beautiful, lip-smacking and satiating, to say the least.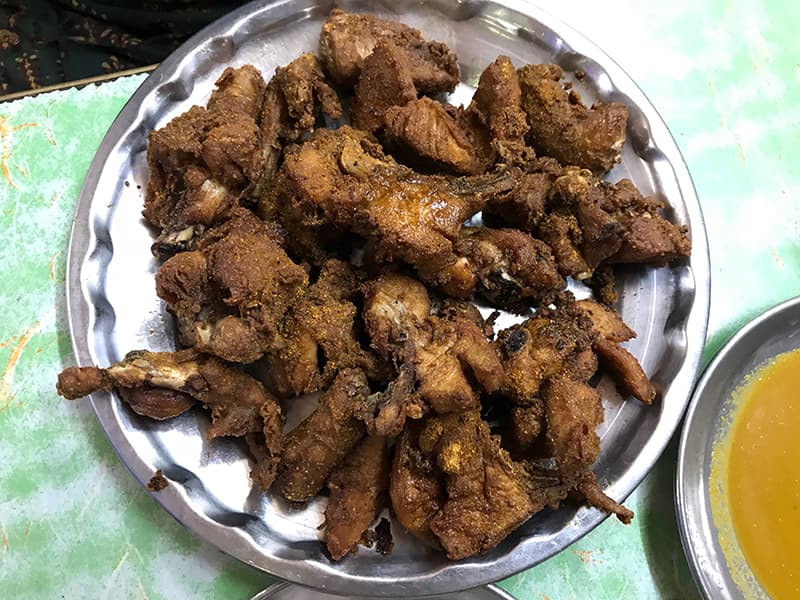 The Chicken Fry on the other hand, and thankfully too, was not served with butter but then again, it was deep fried in oil. The taste of the dish was so on point that it's still difficult to articulate for it's something one has to experience for themselves. Combining it with the mirchi salan was nothing less than an explosion of flavours on our palates. It truly was a meal fit for the kings, we would say!
Although, the place does not portray a picture of hygiene but then, finger lickin' food is a priority and that is what you get here!
Where | Tasty Chicken Corner - 4166, Urdu Bazaar Road, Meena Bazaar, Jama Masjid
Price | Rs 420 (Chicken Fry) & Rs 420 (Chicken Tikka)
Call Them | +91 8826 211 542
Timings | 6 PM - 12 AM