Delhi
Devour Ice Cream Pakoras, Chocolate Golgappas & More For Rs 6 On Every Bill, HERE!
You guys with serious sweet-tooth symptoms, listen up! Instead of drooling over those ultra adorbs pastel coloured HD images of desserts on your Instagram feed and sighing every time you lay your eyes on that decadent, gooey chocolate pastry, why not go out there and get a taste of all the real stuff?
Do you agree? Then you'd also agree that the best way to get that done is by attending a Dessert Fest! If you just nodded in agreement, then read on for the deets to soothe all your dessert pangs!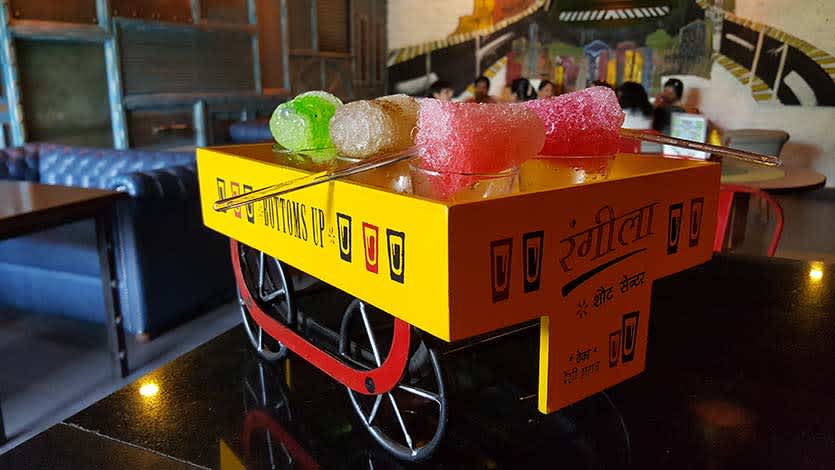 Gotta Be Here | Our beloved The Gol Chakkar Cafe in Kalkaji has just completed 6 months of feeding people yummy food and are celebrating in the most amazing manner! They're hosting a Dessert Fest on their premises with amazing desserts that you can gobble up for JUST Rs 6 per bill! *OH YEAH* A dessert @ Rs 6 on every bill!
Gotta Try THIS | Don't forget to try the Frozen Cookies, Gol Chakkar Ki Lovely Chuski, Ice Cream Ka Pakora & Chocolate Golgappa at the fest! *Drools*
When | 16th - 29th June
Time | Throughout The Day
Where |F-1, 2nd & 3rd Floor, Kalkaji
Ring Ring |+91 8000 100 019 & +91 8000 100 027