Delhi
Desi Pop – GK 1 M Block's Made In India Quirk Central
Looking around, you can't help but notice that quirk is a trend that's taking over the world. After making its presence felt on international runways and websites, in recent years, it has exploded on Indian e-commerce sites and especially the capital has seen a huge surge in the demand for quirky prints and kitschy pieces that give the trend its own eccentric personality. From tribal and ethnic to filmy and fusion, the hatké motifs have infiltrated designer labels, restaurant décor, wall art, home décor and everyday accessories with élan.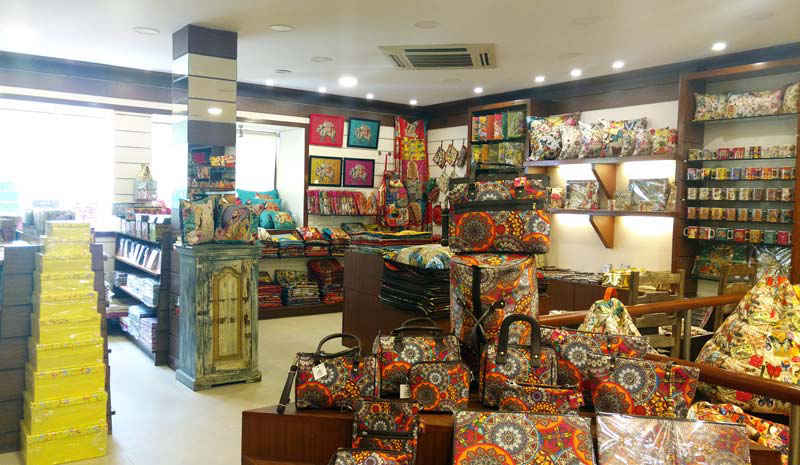 While the collective fascination with this rad fad began only some time ago, a small family-run label called Desi Pop has been putting the quirk in quirky since way back in 2009, even before it caught the eye of India's top-notch designers and well, the cool kids. We recently stumbled upon their flagship store in Greater Kailash-1, M block market and boy, did our eyes pop!
What they offer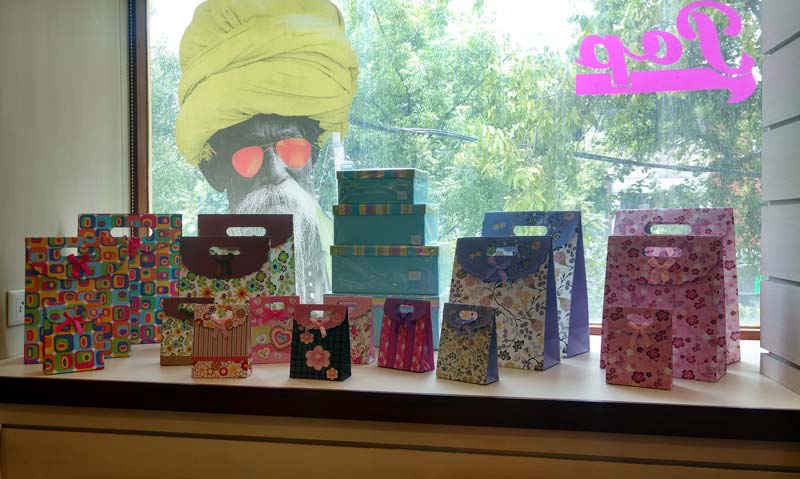 With a never-ending array of colourful products in all shapes and sizes spread over two floors, Desi Pop was absolutely bursting with idiosyncrasy! We were hypnotized by the almost psychedelic effect caused by the vibrant prints that surrounded us, a combination of desi pop culture icons fused with western designs and patterns. Their expansive product line is divided into home décor and accessories and offers anything from mittens, shower curtains, cushions, paintings, mugs, and pillow covers to stationery, potli bags, fridge magnets, phone covers and gift bags. We couldn't get over their hard to miss comfy bean bags and quilted oven mitts.
Made in India, proudly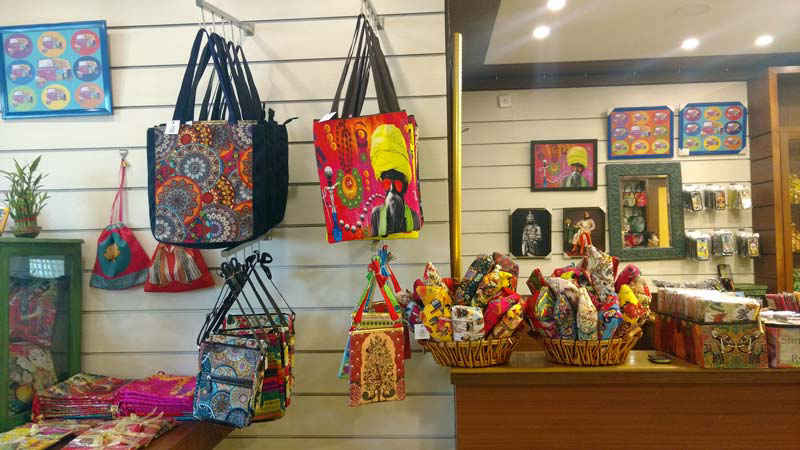 While the brand mainly caters to a female target audience, certain articles like laptop bags, iPad covers and business card holders find favour with their male patrons as well. What sets them apart is the fact that they are practically one of the pioneers of quirk in the country and a shining example of the 'Make In India' campaign- from designing to manufacturing, they do it all locally. Each of their items has a 'Proudly Made In India' tag. Move over cheap Chinese imitations and Bangkok flea market spoils, we got Desi Pop in the house!
The good folks also recycle their merch; so, instead of discarding an entire curtain due to a tiny printing mistake, they transform it into a handbag or a cushion cover and not surprisingly, their recycled goods with patch work or mirror work have an edge of their own which is loved equally by their customers, if not more. (Who doesn't love an eco-friendly conscience?)
What makes them different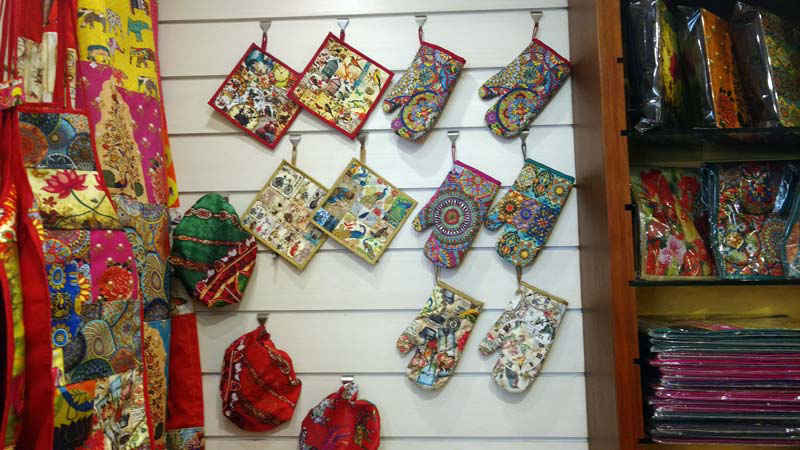 Wondering why you probably never heard of them before? They do not engage in advertising or PR at all. Unbelievable, right? In this age of technological immersion, they prefer to stay off the radar and only depend on word of mouth, which has cultivated a niche clientele that keeps coming back for more. Also, they do not retail online (refreshing or inconvenient, you decide). The joy that a potential customer experiences after coming all the way to 'discover' their shop and its treasure trove of eclecticana is shared by the owners and is a different high altogether.
The GK outlet is about a year old with a price range of approx. Rs. 50 to 3000 and they have two more in DLF Promenade and DLF Galleria, Gurgaon where you can pick up your favourite goodies to light up your home and differentiate your wardrobe.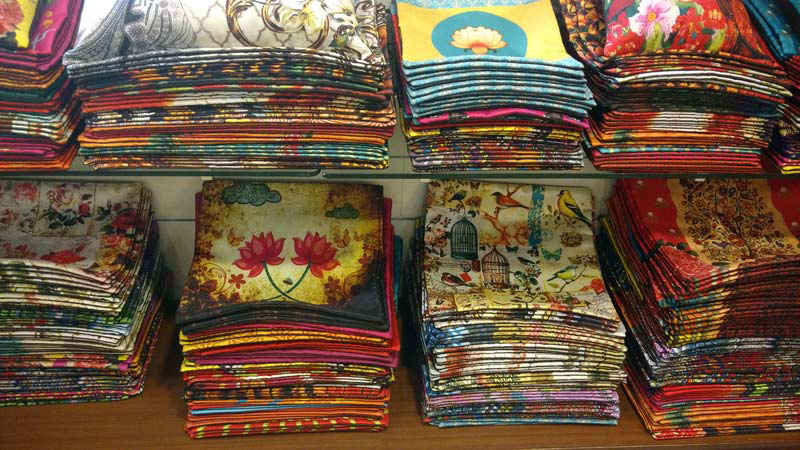 From wholesaling out of their own house to setting up three up and running establishments, "the family which simply loves to design" (as the Gulatis call themselves) has definitely come a long way. More power to Desi Pop! Head on over to take a break from run-of-the-mill stuff and discover a whimsical world of one of a kind pieces that pride themselves on their individuality, just like you.
Address | M 39, GK 1 Market
Price range | Rs. 50 - Rs. 3,000