Delhi
Delicious, Quick & Thoroughly Satisfying, Here's 5 Best Desi Chinese Vans In South Delhi
Us Dilli wale have always had the big hearts to welcome all the culture and food from around the globe, but we accept it on our terms - by adding lots of desi tadka into them, desi Chinese food being the best example of this! Since the love for our kinda Chinese food is something we all share, we thought it only fair that you ought to know the best places to get desi Chinese grub and here goes!
1. Chinese Fast Food
This Chinese van has been a part of GK I's M Block Market since 1986, and has catered our favourite dishes with the same well of enthusiasm while maintaining their authentic taste! Right at the beginning of the market, this one's a stop everyone makes. Keeping all this in mind, we ordered the most desi Chinese dish of all time, Chilli Chicken! Smothered in a spicy, masaledar sauce, covering huge chunks of seasoned chicken and garnished with garlic, onions and capsicum, it was just the kind of dish one can gobble up when hunger pangs strike.  
Price | Rs 100
Location | M Block Market, GK I
2. Little Dragon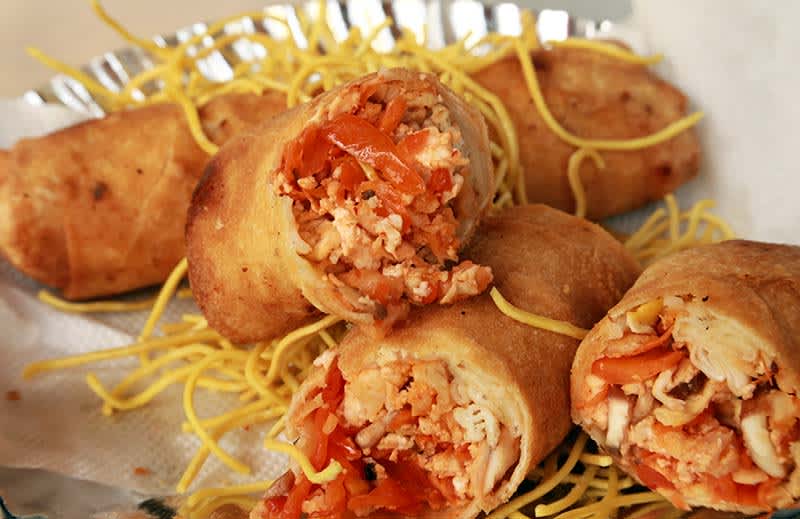 Our appetite not yet fully satisfied, we headed over to another famous adda of desi Chinese, Little Dragon which has been a big success for the past 35 years! After failing to decide what to try and what to miss from their temptingly curated menu that included Chinese Chopsuey, American Chopsuey and what not, we landed our hearts on their famous Special Spring Roll Chicken. Having a heavenly stuffing of perfectly seasoned chunks of chicken along with shreds of carrots and onions, it was a desi style spring roll through and through!
Price | Rs 140
Location | Main Market, Defence Colony
3. Hasty Tasty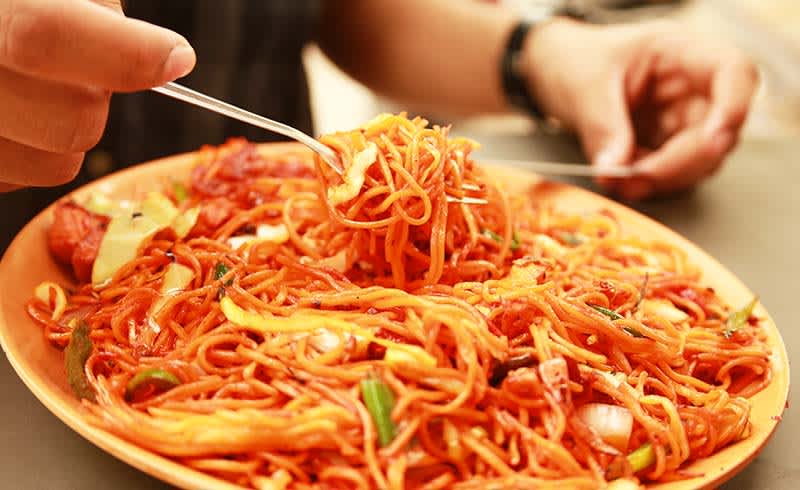 We started our exploration with this Chinese van which has reigned over the locality to which it belongs since 10 years! We knew what we wanted to order the instant we saw everyone ordering the same - their famous Singapuri Chicken Chowmein. The Singapuri sauce was blended perfectly with the noodles, and the meaty chicken gave it that reddish tint which raises everyone's temptations. Seasoned with desi masala and spices, it was what our desi hearts wanted!
Price | Rs 70
Location | C Block, East of Kailash
4. Avantika Food Corner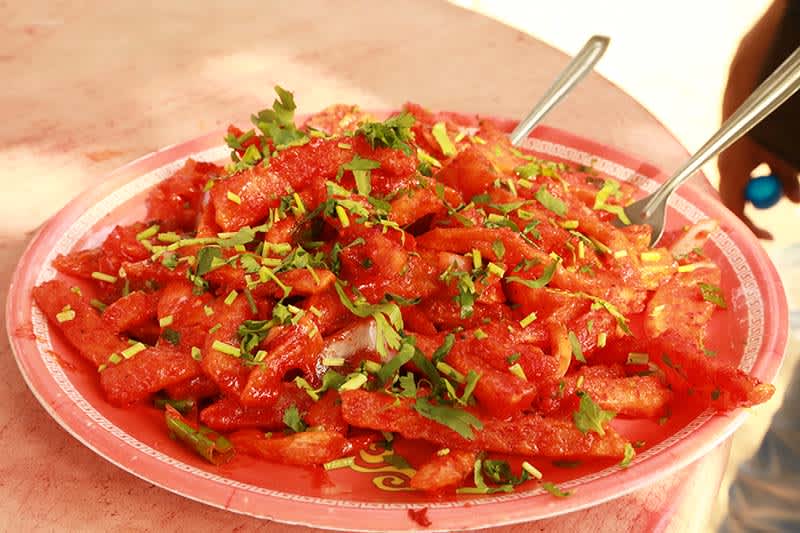 Determined to try the very best desi Chinese of each market, we very obviously landed up at Central Market next, because how can we miss out on this Chinese van which has been rooted here since 30 years. Celebrated for its Chilli Potato, we had no choice but to order this up! Its name is a very apt description of the dish, as the potato strands had a sweet and spicy coating that was just perfect! Beautifully garnished with coriander, it definitely lived up to its reputation.
Price | Rs 80
Location | Central Market, Lajpat Nagar II
5. Hot Pot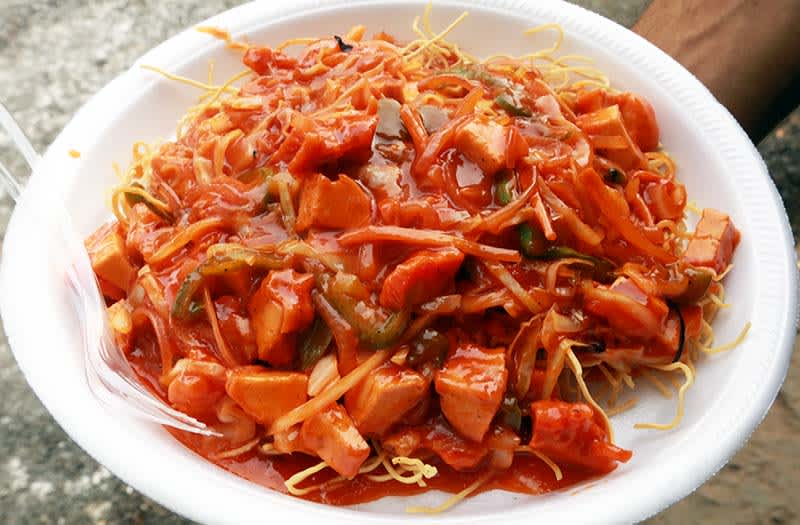 We ended our delightful food trail at this stop, which has been a part of GK I since 15 years, serving everything ranging from samosas to Thai Curry to Talumein Soup and everything that your desi heart could desire! We decided to try their Chicken Chop Suey and were extremely happy with the decision as it has an abundance of tempting gravy and the crispy chop suey along with the masaledar chicken made it an amazing dish! 
Price | Rs 120
Location | Near The NDTV Building, GK I
We know we've given you a treasure house full of things to try and assure you that you won't be sorry that you did - head on over!
These Images have been clicked  and contributed by Mehtab Luthra for So Delhi.
Browse Through More Images: