Delhi
Yummy Prawn Dimsums, Mutton Rolls Royce & More, Here're 7 Dishes That You HAVE To Try @ Molecule
Delhi has always been a foodie's capital! You'd find every cuisine you can think of here, be it Indian, Italian, Mexican, European, Mediterranean or the recently developed molecular gastronomy, Delhi has the best of everything. We recently went down to one of Gurugram's most happening gastropubs - Molecule Air Bar and got completely bowled over by their love of fusing food with science. 
Molecule, as the name suggests experiments with their food beyond our comprehension and serves every dish with such precision on the flavours and the taste that it is difficult to believe there is actually science being used in their style of cooking. We loved their entire menu but only these top 7 dishes could make the cut! 
1. Edible Lava Coal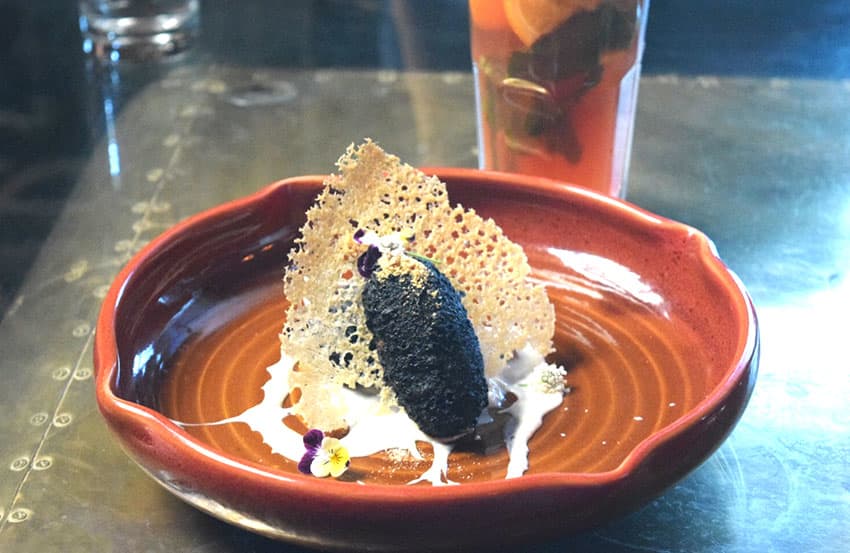 The name would arouse only mystified glances across a table full of foodies, but the chefs at Molecule Air Bar know their craft! An edible deep fried tikki filled with spiced potato and cheese fondue found its way to our table but not until we were told what it was, did we decipher the food staring at us! What looked like a block of coal was actually the yummiest potato tikki we had ever had! Y'all need to try this to understand what we are talking about!
2. Chicken Tikka Masala Ravioli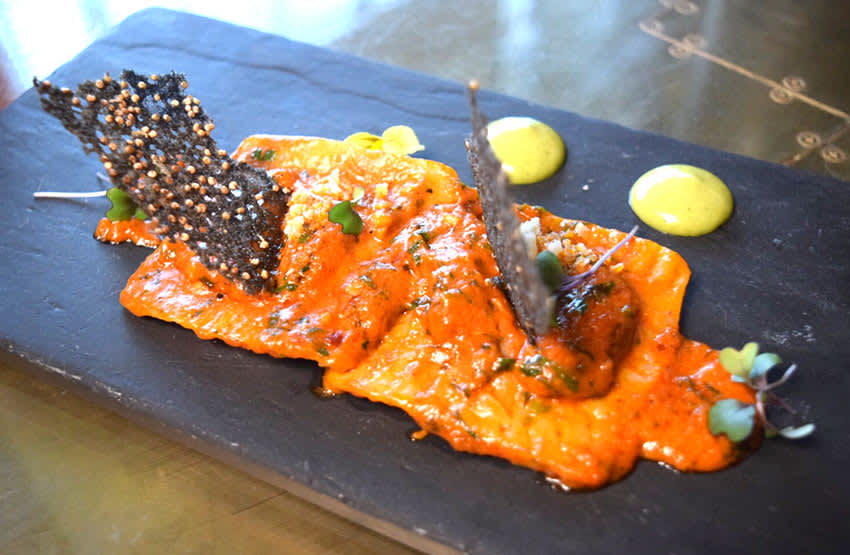 The Italians would be proud of this creation, but we feel prouder to have had this Indian version of Ravioli. Lathered in spicy orange curry with a distinct taste of chicken tikka, the ravioli was the perfect with bits of chicken stuffed inside it. To all those who love eating different cuisines but cannot ever do without the Indian curries, this dish is so on point that it would probably be a crime not ordering this up! 
3. Chaat Highway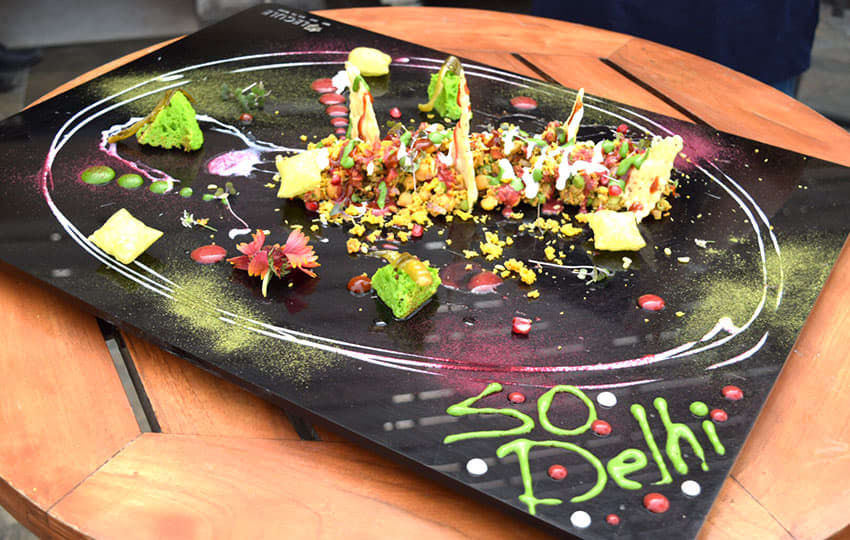 Molecule does not shy away from an extravagant affair and the Chef promptly declared the live preparation of Molecule's version of Chaat as their best seller. The chaat is prepared on a huge stage like plate with tiny details of chutneys, ingredients and the microgreens the chef decorates the chaat with! Having taken inspiration from every chaat in India, this dish consists of bhelpuri, chana, papdi chaat, dhokla and so much more! If you love your chaats, let's just say you won't be disappointed by this magnificent creation!
4. Prawn Hargao Dimsum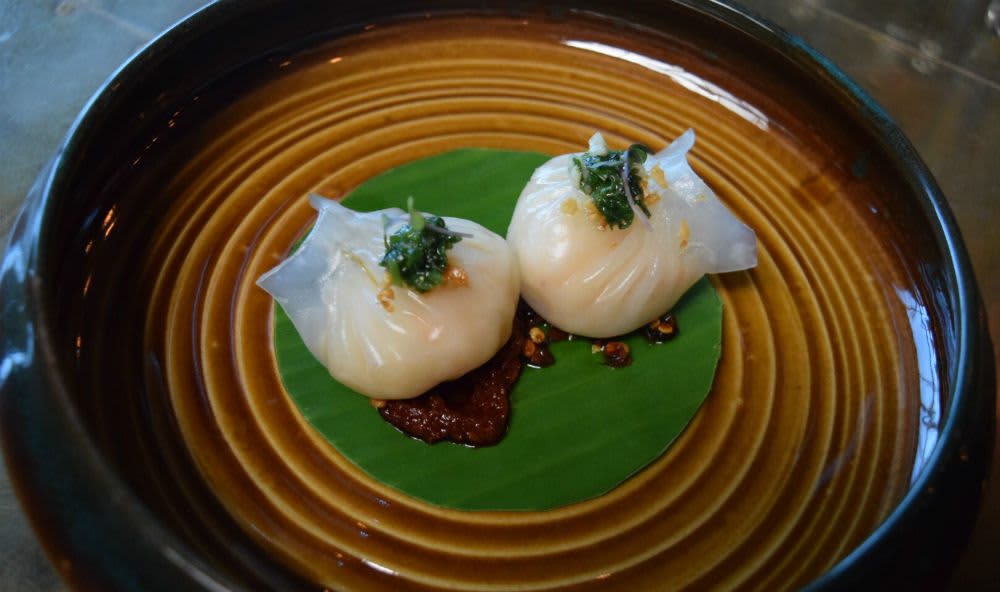 We were skeptical to try Chinese at a place serving fusion food but Molecule again outdid itself! The Prawn Hargao was one of the crunchiest and creamiest dimsums we have tried in a long time and the spicy red chilli dip that is made in-house only to be served along with the dimsums was like a cherry on the top! The crunchy prawn is wrapped inside a transparent dimsum sheet and the more you look at the beautiful plating, the more you wanna gobble up the entire ensemble. 
5. Filo wrapped Chicken Wings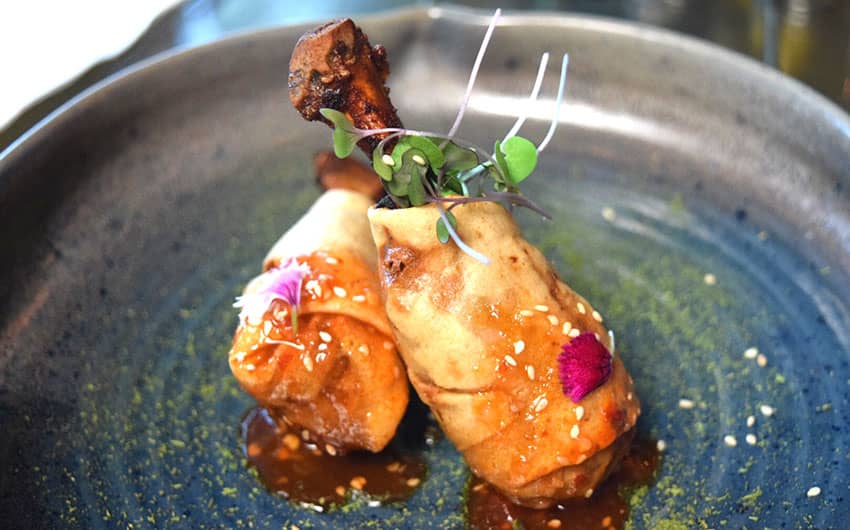 For all those in the dark about the Filo, it's like a thin rolled dough that is usually layered with butter to give a crunchy and a baked look generally used for desserts or baking! Molecule expertly uses the filo to wrap around the most succulent and flavourful chicken wings and probably deep fried to get the required crunch on it. The tasty wings are then served under generous layers of a sweet honey based dip which we kept licking off until our plates were clean!
6. Mutton Rolls Royce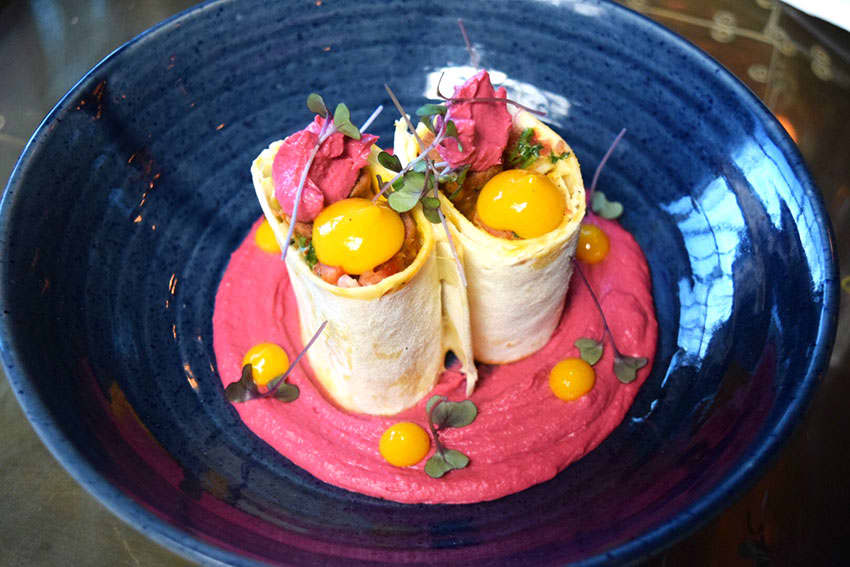 The name of this dish does total justice to the taste of this dish. Mutton kebabs are rolled in bread with a thick beetroot infused dip and served with a probable sweet mango chutney. The combination doesn't sound appetising but the flavours on this mutton roll would give many Michelin starred dishes a run for their money! We wish we could go again and again for this flavoursome roll!
7. Machar Jhol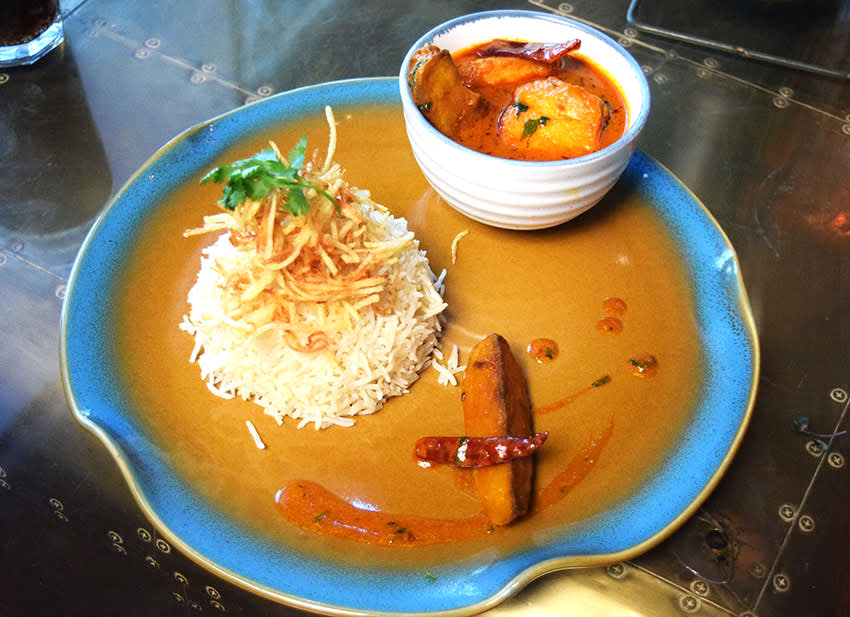 After all the experimenting, we decided to try the   classic Bengali dish, Machar Jhol! The Bengali in us got too excited seeing the ghee cooked rice with potato wedges and the most flavoursome and fresh fish we could get our hands on! The curry was a bright red glistening with spices and love straight from the kitchens and into our hungry tummies! Thanks to Molecule for not fusing this classic dish! *Ami tumharo bhalobashi*.  
With our bellies full of science and food, it's safe to say if you love to experiment with your food then this is the perfect place for y'all! Also, don't forget to try out their freshly brewed beers, cocktails and mocktails - they're ah-mazing!
So whatcha waiting for? Head to this gastropub with your buddies right away and have a happy weekend! 
Meal For Two | Rs 1,500
Location | SCO 53, 4th Floor, Main Market, Sector 29, Gurugram
Check Out Their FB Page | https://www.facebook.com/Moleculeggn/