Delhi
Delicious, Juicy and All-Time Favorites, Check Out The Best Places to Grab Awesome Rolls in Delhi
Rolls are a much-loved snack all around the world. There are a wide variety of rolls available at different eating joints in the city, but the Kolkata-style kathi rolls that consist of the kathi kebab rolled into a paratha are the most popular in Delhi. So here's one for when the roll-cravings come calling - check out the best places to savour rolls in the city!
Art of Spices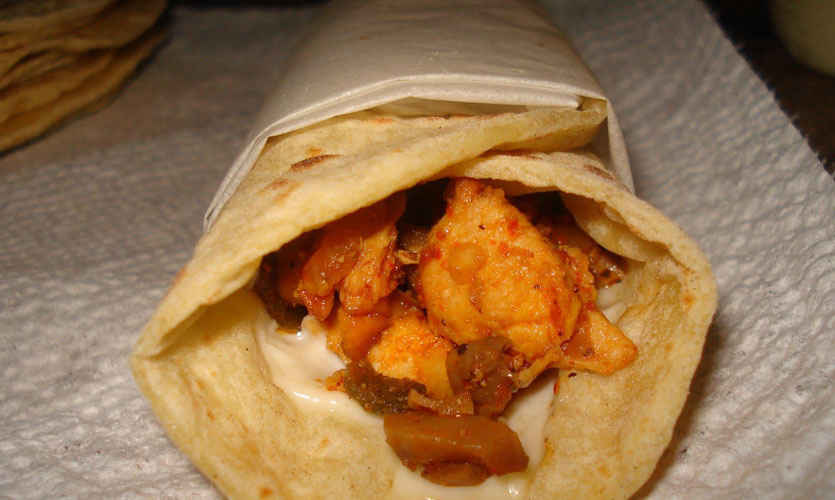 This gem is tucked away in a small alley and has no seating area, but that doesn't deter foodies from crowding this place. This eatery is particularly famous among students and professionals for an affordable and filling, on-the-go meal. The delicious rolls are stuffed with Chicken, Mutton, Paneer, Potato or veggies. The most recommended roll is their Double Egg Rolls that are absolutely delicious. The price of a roll is about Rs 100.
Address | B1/3, Near Karol Bagh Metro Station, Behind City Hospital
34, Chowringhee Lane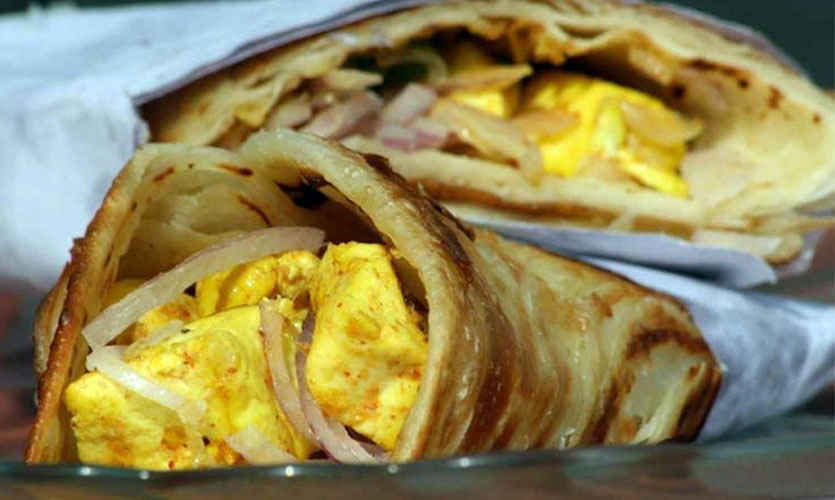 Think affordable and innovative rolls and snap comes 34, Chowringhee Lane to mind! This popular roll joint with outlets all across the city is popular for the variety of rolls available here. Apart from the run-of-the-mill Chicken, Mutton, Egg and Paneer Rolls; they also have unusual variants like Lemon Chicken, Manchurian, Chilly Paneer and Chilli Chicken Rolls. These affordable rolls approximately cost Rs 150 each.
They've Got Multiple Outlets Across Delhi NCR
Nizam's Kathi Kabab
Picture Credits: Vikas Bhatia
Popular for serving Kolkata-style kathi rolls in the capital, this old eatery boasts of a loyal fan base accumulated over the years. They have over 20 types of rolls to choose from including the super Double Chicken-Double Egg Roll in Laccha Paratha. This roll is so wholesome and filling that only one of this makes for a meal in itself. Other must haves include the Kali Mirch Chicken Tikka Egg Roll, Paneer Tikka Roll and simple Egg Roll. The cost of a roll is approximately Rs 150.
They've Got Multiple Outlets Across Delhi NCR
Khan Chacha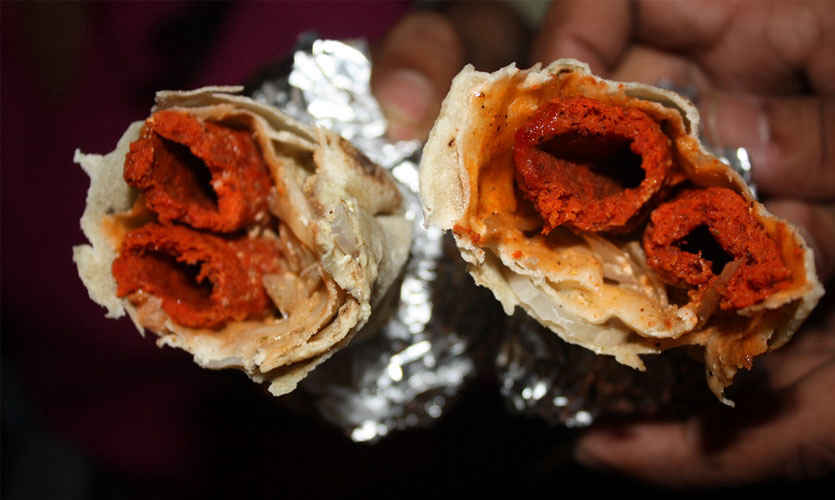 Picture Credits: Pankaj Batra
Now this is one eatery that is synonymous with scrumptious rolls! They have been around for many years now and have earned a stellar reputation by serving the best non veg rolls in the city. The Chicken Tikka Roll, Mutton Kakori Roll, Seekh Roll and Paneer Roll are amongst the highly recommended. The Roomali Roti Rolls are lined with chutney, filled with fresh stuffings and topped with crunchy raw onions for a divine taste. The price of a roll is about Rs 150.
They've Got Multiple Outlets Across Delhi NCR
Aap ki Khatir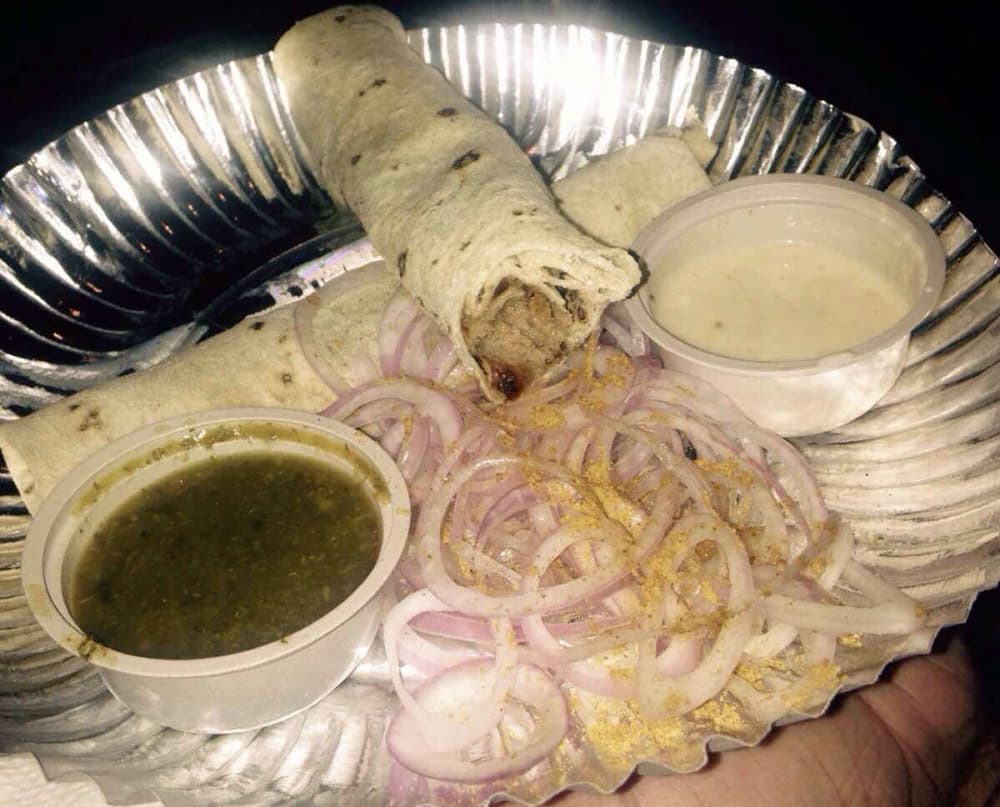 Picture Credits: Hungry Forever
Tucked away in a secluded area, Aap ki Khatir is a modest joint known for its mouth-watering Mughlai street food. Many passersby make a pit stop here to enjoy a quick bite. They are most famous and much-patronised for their delicious rolls. Do try their Kakori Roll with Shahi Paratha. The prices are extremely affordable considering the quality of service and food. The price of a roll is about Rs 180.
Address | 1, C Block, DDA Market, SDA
Rollmaal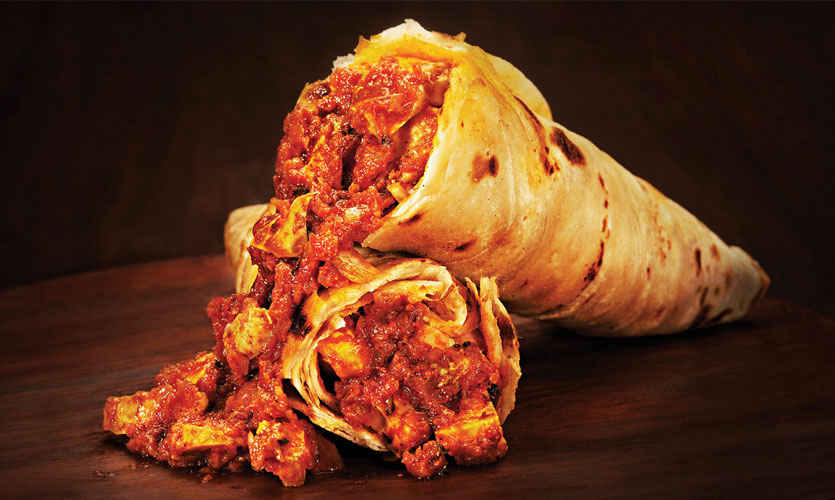 As the name suggests, this eatery is particularly known for the rolls served here. The menu is so vast that you will be spoilt for choice. Don't even think about going for the classic rolls and rather sink your teeth in unusual variants like Chettinad Roll or Franky-style Roll. You can also make your own roll by choosing your choice of base and fillings or turn your roll into a meal. The rolls are served with choorma, mint chutney and raw onions. A roll here costs approximately Rs 100. 
They've Got Multiple Outlets Across Delhi NCR
RollsKing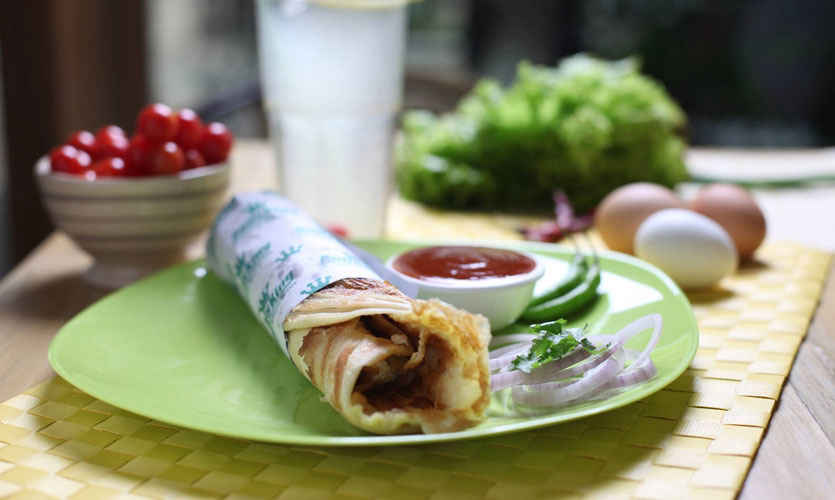 Roll Kings offer undoubtedly king-size rolls that are not only delicious but affordable too. There are more than 80 rolls on offer and you will most probably end up overeating here. The Malai Chaap Roll, Hot Shot Chaap Roll and Mushroom, Paneer Bhurji Roll top the must have list for vegetarians. The carnivores swear by the Seekh Kabab Roll, Shammi Kabab Roll and Hot Shot Chicken Roll. The cost of a roll is about Rs 150.
Address | J-03, Near GIP Foot Over Bridge, Sector 18, Noida
Taste Drive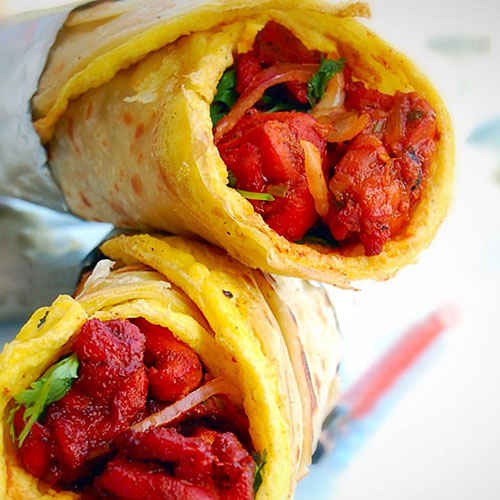 This is a popular joint for its huge variety of rolls, delicious taste and affordable prices. You can savour the juicy and chunky bits of Paneer in the classic Paneer Roll or enjoy the spicy Chicken Masala Roll. The Veggie D'Lite Roll is a must have if you're a weight watcher. The rolls are lined with a tangy sauce, raw salad and fresh stuffing for a lingering taste. Most of the rolls at this eating joint cost less than Rs 100.
Address | TDI Mall, Rajouri Garden
High on Rolls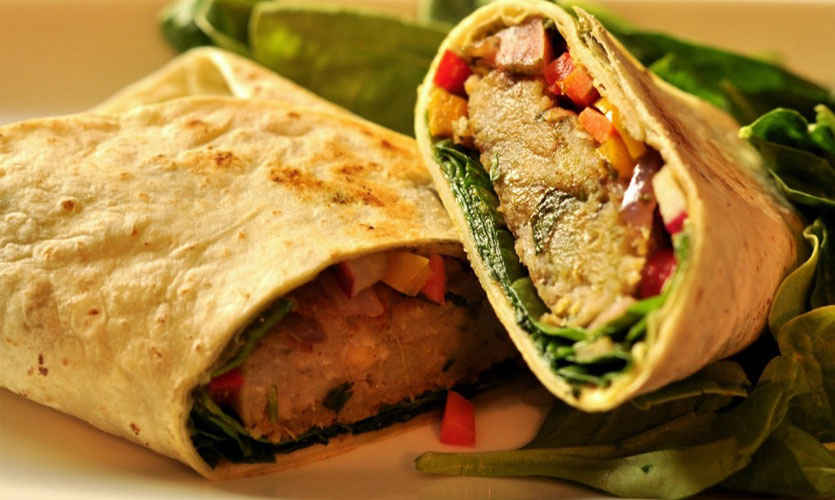 Picture Credits: Hungry Forever
A modest take-away tucked in the middle of the bustling Hauz Khas Village, High on Rolls is the best place to enjoy a quick meal on the go. The wafting aroma of their rolls is enough to entice you to this street-side joint! Do try their Mutton Keema Roll which is flavoursome and juicy. This is the best place to satiate your hangover-cravings and evening munchies! The cost of a roll is about Rs 150.
Address | 33, Hauz Khas Village