Delhi
Delhi's Got a Clutch of Pretty Parks & Gardens For You to Explore - Take a Look at The Best Ones
Delhi is a city that's known for its historical monuments, exquisite restaurants and colourful culture; not to forget it's beautiful parks! In fact, Delhi is literally littered with scores of pretty parks, some of which you may not have heard of! So here's our list of some of the best parks in town!
Deer Park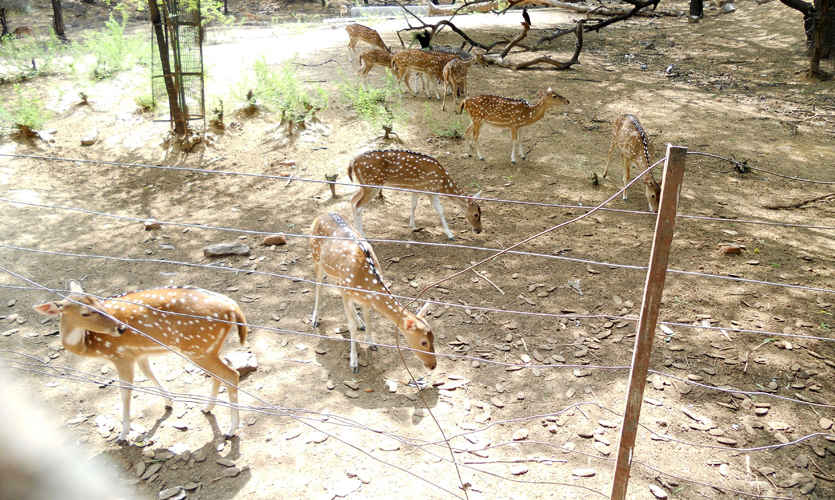 Located in swanky South Delhi, the Deer Park is a favourite spot for all the nature lovers. Home to several deer species including the Spotted Deer & other animal species such as rabbits, peacocks & guinea pigs, Deer Park is worth a visit. It is a great place for picnics, morning walks or simply to unwind. Deer Park is accessible from Green Park, Hauz Khas Village & Safdarjung Enclave. It is open seven days a week & entry is free of charge. 
Address | Near Hauz Khas
Lodhi Gardens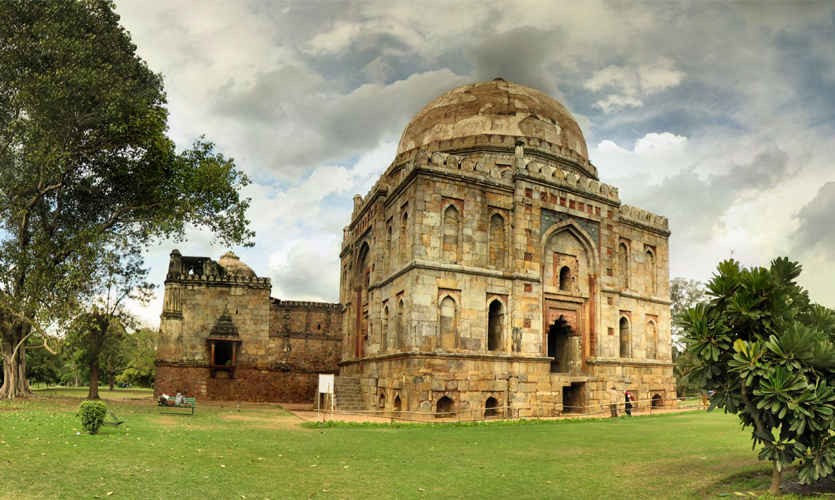 Lodhi Gardens are popular with everyone including morning walkers, joggers & tourists alike. It's also a nice place for a picnic. Located within the garden are four tombs, which belong to the Sayyid & Lodi Dynasties. This lush green garden is a pleasant escape from the hustle & bustle of the city. Exploring its beautiful pathways, green lawns, seasonal blooms & water bodies is an experience that you will never forget. 
Address | Near Khan Market
Garden of Five Senses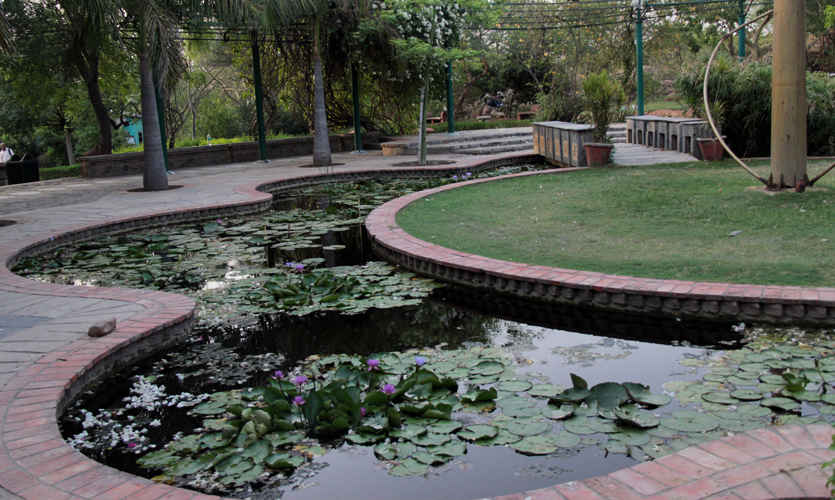 This beautiful park has a little something to offer for everyone. The park is spread over 20 acres & is located on the Mehrauli-Badarpur Road. The garden is designed to invoke all your five senses - smell, sight, sound, touch and taste. It is a lovely place to explore on a nice sunny morning. Don't forget to pack a nice lunch basket and while away a nice day out!
Address | Saiyad ul Ajaib, Sainik Farms
Buddha Jayanti Park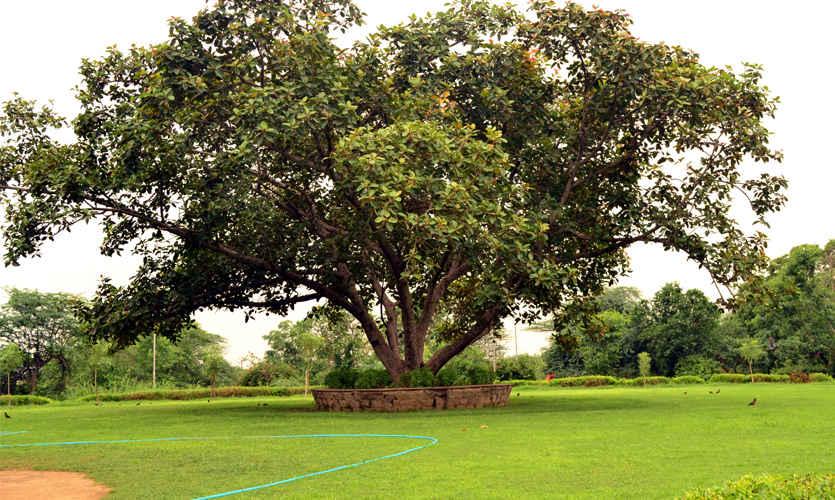 This park was built to commemorate 2,500 years of Buddha's enlightenment. It is located on Ridge Road, which is near Dhaula Kuan. The park has numerous varieties of trees, well-manicured lush green lawns & lots of blooming flowers. A small stream also runs inside the park. When you come here, make sure that you take a look at the Bodhi Tree which was grown from a sapling taken from the Bodhi Tree in Sri Lanka. 
Address | Vandemataram Marg, Central Ridge Reserve Forest
Shalimar Garden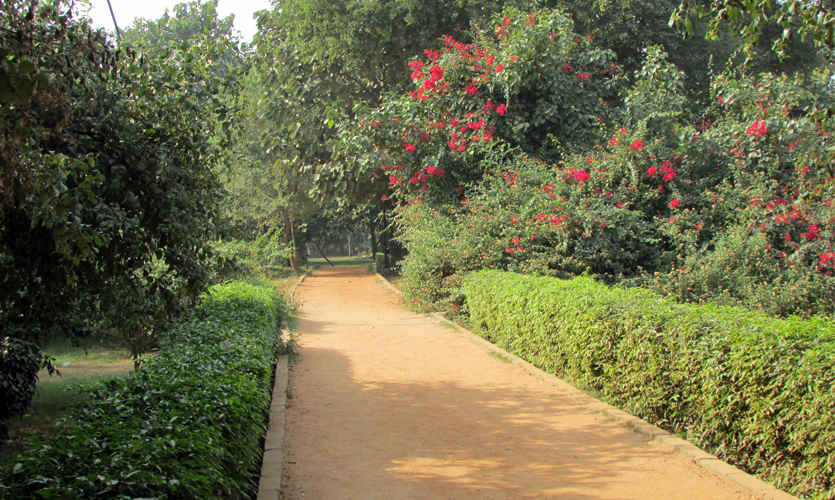 This is definitely one of the most beautiful gardens in Delhi and why should it not be? It was constructed by Emperor Shah Jahan, who is known the world over for building the famous Taj Mahal. Its beautiful water bodies, well designed pathways, fountains, perfectly trimmed trees & shrubs and well-maintained historical monuments (Shish Mahal) have enchanted visitors for centuries. 
Address | Near Northern Ridge, Ghaziabad
Roshanara Bagh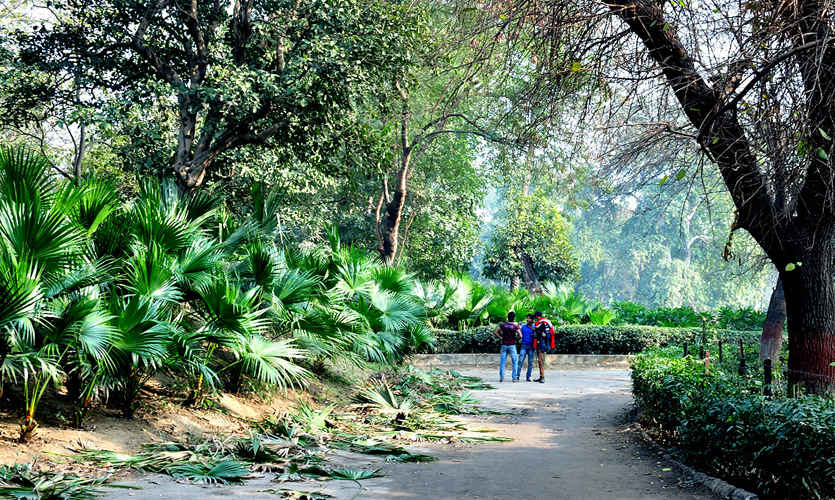 Roshanara Bagh is a historic park built by the Mughal Princess Roshanara Begum, one of the daughters of Shah Jahan. Back in those times, it was surrounded by a thick forest but now it is more like an oasis amidst a concrete jungle. It covers a vast area and parts of it are reasonably well maintained while some of the corners display signs of dilapidation and unrestricted growth of the shrubberies but this is what sets it apart. 
Address | Roshanara Road
Swarna Jayanti Park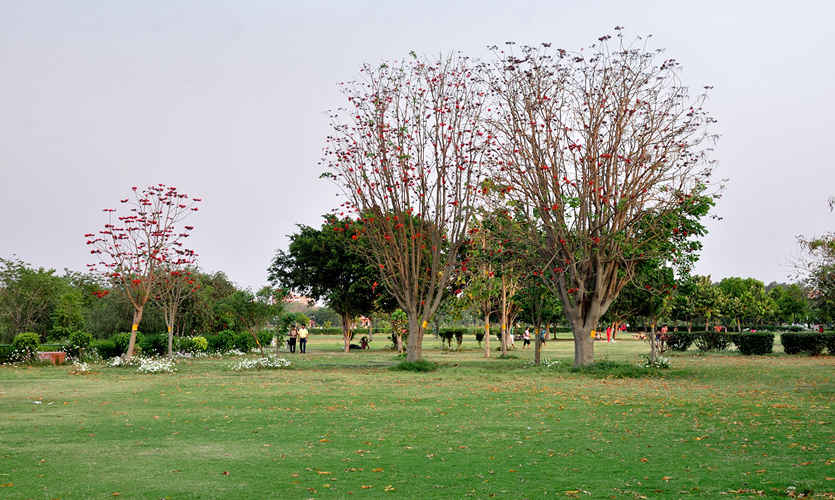 The Swarna Jayanti Park, which is also known as the Japanese Park is the largest gem in the crown of Rohini and an alluring oasis for the tired and exhausted Delhiites. It is among the largest parks in Delhi and covers 250 acres of land dotted with multiple lakes, gardens and playgrounds. All these spots are seamlessly connected through a network of jogging treks spread all over the area. 
Address | Sector 10, Rohini
Vijay Mandal Park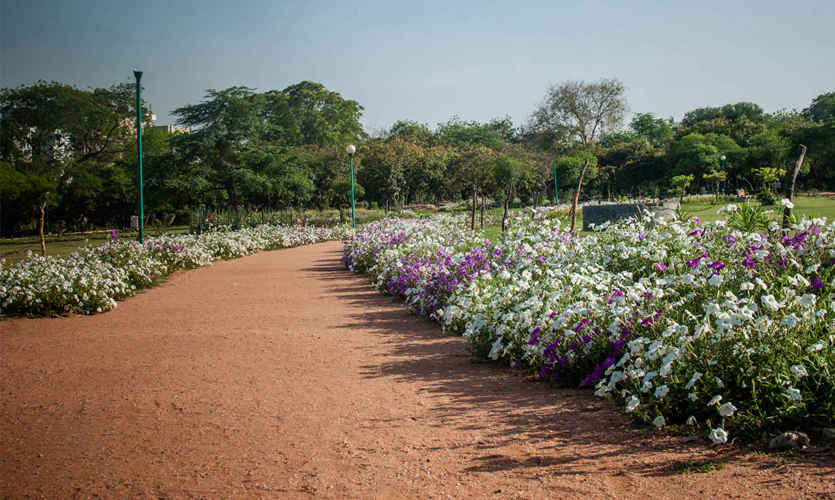 The park covers a large stretch surrounded by the Begumpur Village, Sarvodaya Enclave and the road that goes through Shivalik. It is not regularly shaped but the narrower stretch on the west mainly consists of jogging tracks, swings and some installations for children. The main portion however is much larger and has been carefully landscaped with colourful flowering shrubs to add to the attraction. Partly what adds to the charm of this park is the gigantic, ancient and venerable Begumpur Masjid which lies on the eastern corner of the park.
Address | Shivalik Road
Rock Garden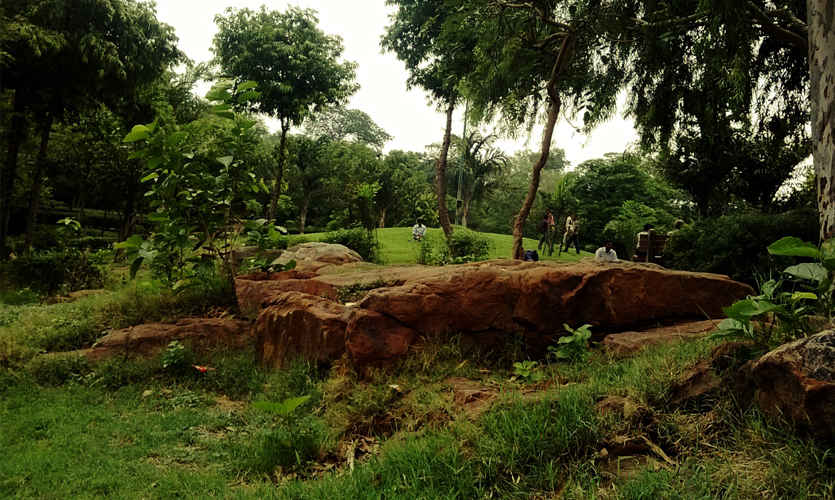 The Rock Garden of Patel Nagar is not among the well known gardens of Delhi (sadly) so you might not find many people who have actually been to the place. Your best bet to reach the place is by taking the blue line and getting down at Patel Nagar (the closest) or at Shadipur. The ubiquitous rickshaw puller outside the metro station should not be given more than 10-15 bucks as he maneuvers through the by-lanes of the thick residential area amidst the din of vehicles and local markets.
Address | 20/17, Camp Cinema Rd, Rajasthan Colony, Patel Nagar
Qudsia Bagh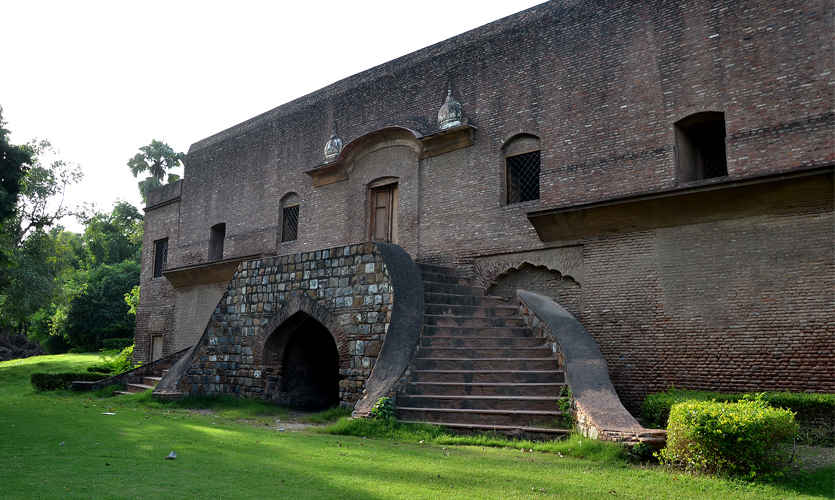 It is hard to imagine a park like an oasis in the midst of some of the most crowded, polluted & noisiest areas of Delhi. Yet it exists, though forgotten & neglected by the city authorities and hardly given a glance by even the residents. What strikes one the most is the sudden calm & quiet one feels while roaming around or sitting somewhere under a tree. The dilapidated & tired mosque in the middle of its premises, with its three arches for the entrance seems to be enveloped in a silence of its own, quite eerie & unsettling. Go visit this undiscovered gem.
Address | Railway Colony, Civil Lines