Delhi
#DelhiCalling: These Are Chandigarh's 5 Best Food Joints That Deserve A Home In Delhi!
Picture Credits: The Grub Fest
If you've been in and around town more than once, we're sure you would agree that the best part about Delhi's food culture is its composite nature – it doesn't take long for trademark dishes from other Indian cuisines to become a 'local' staple (think momos, honey chilly potato, biryani, rajkachori and dosa). Variety is truly the spice of life here! 
The city that comes close to matching Delhi's culinary diversity is definitely Chandigarh with its own hog hubs recognized widely. While we're super proud of our never-ending options, here are the Chandigarh outlets that we feel deserve a place in Delhi (and soon!): 
1. Milkshake And Co.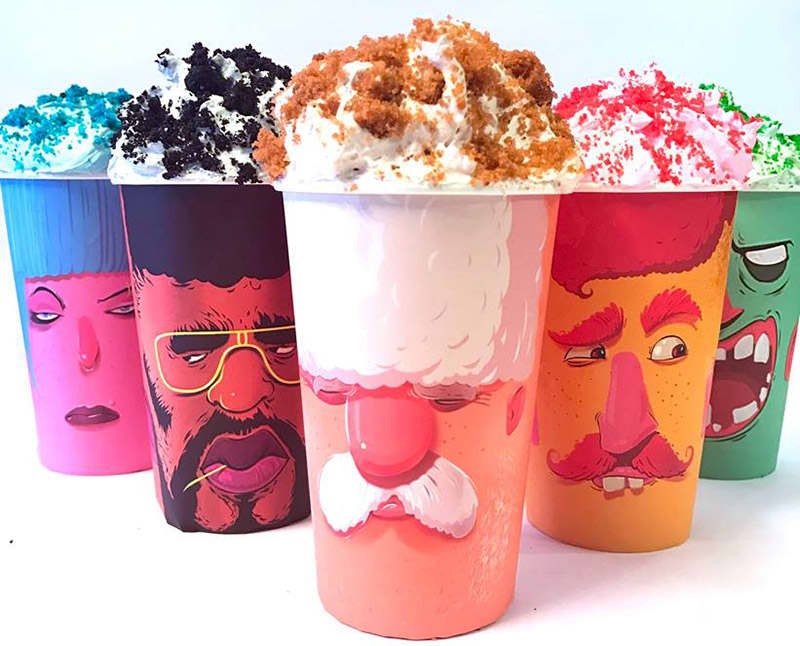 One of Sector 8's hottest joints, Milkshake And Co. was a roaring success at the Grub Fest last month with its quirky cups (each design representing the shake it contains) serving luxuriously thick Milkshakes, Cold Brew Coffee, Lemonades, Cream Soda & Hot Chocolate. 
Milkshake and Co. was started in 2000 by Kabir Singh Baidwan while pursuing his graduation in England as a pop-up store primarily catering to North London weekend markets! Quite frankly, their shakes are legendary and we can't wait for our ultimate comfort food to hit the capital pronto! 
Here's Their FB Page | https://www.facebook.com/milkshakeandco/
2. Monica's Puddings & Pies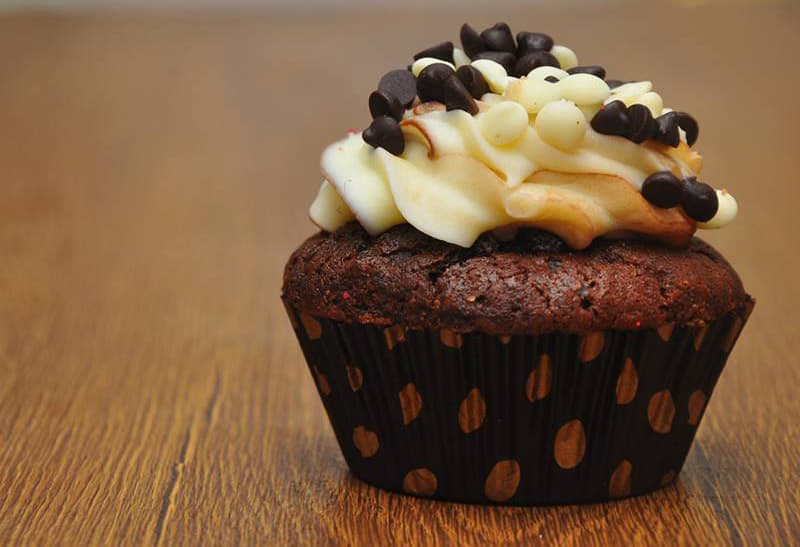 Monica's boasts the best European flavours in its customized cakes, patisserie, cookies, breads and farm fresh sandwiches, which have been a rage since 1994. Phew, that's quite a legacy! With over 40 varieties in fresh cream, seasonal fruits, nuts and tea cakes – all devoid of preservatives, colors or pre-mixes, their godly goodies are ordered in bulk across the city as well as in the towns of Punjab. 
Based upon glowing reviews from friends who've made multiple trips to the bakery, we can say that Monica's would surely find an eager audience in Delhi. Their Red Velvet cupcake looks absolutely divine and is on our foodie bucket list!
Here's Their FB Page | https://www.facebook.com/monicaschd?fref=ts
3. Brooklyn Central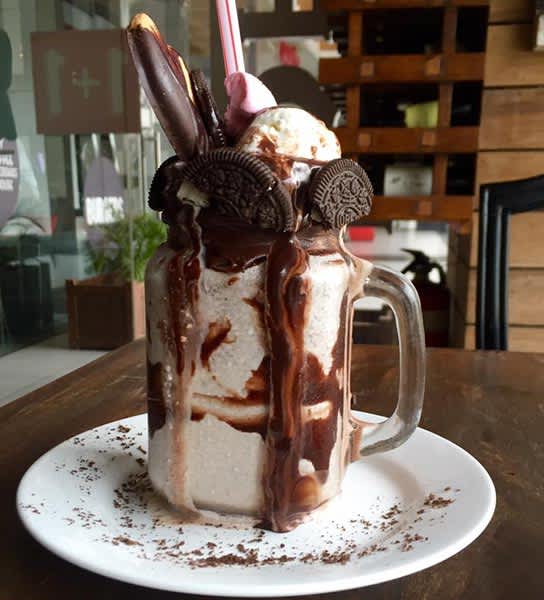 At Brooklyn Central, New York comes a-visiting! The warehouse-style American themed café serves killer western classics like chicken wings, onion rings, burgers, jacket potatoes and cheesecakes that are simply drool-worthy. They have their own brick oven and serve up some really tasty pizzas as well, we hear! Although this is a high-end eatery, which means the prices go steeply north, it has cultivated its regulars who swear by its food and ambiance. With an ever expanding palate for such bites in Delhi, we feel the café will be just the right fit! 
Here's Their FB Page | https://www.facebook.com/brooklyncentralchd/
4. Uncle Jack's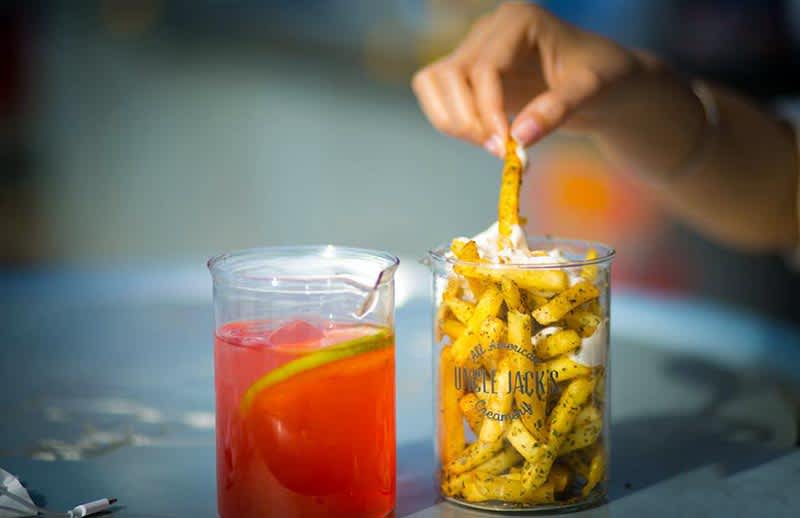 Chandigarh's first all-American creamery also debuted at the Grub Fest this March and their famous cheesy fries, rainbow bagels, cake jars and thick shakes created a lot of happy memories at the foodie wonderland. The innovative summer coolers also made quite a splash, coasting them right onto our wish list! Uncle Jack's presentation is definitely a USP and arouses immediate interest. Be it the now easily-recognizable swanky beakers (courtesy Instagram) serving a cocktail of fries, spices and sauces or the oversized fruit syringes, they definitely know how to grab eyeballs. Fortunately, the food is an equal crowd-puller and we can't wait to try 'em out again! 
Here's Their FB Page | https://www.facebook.com/Uncle-Jacks-1610017272648247/
5. OvenFresh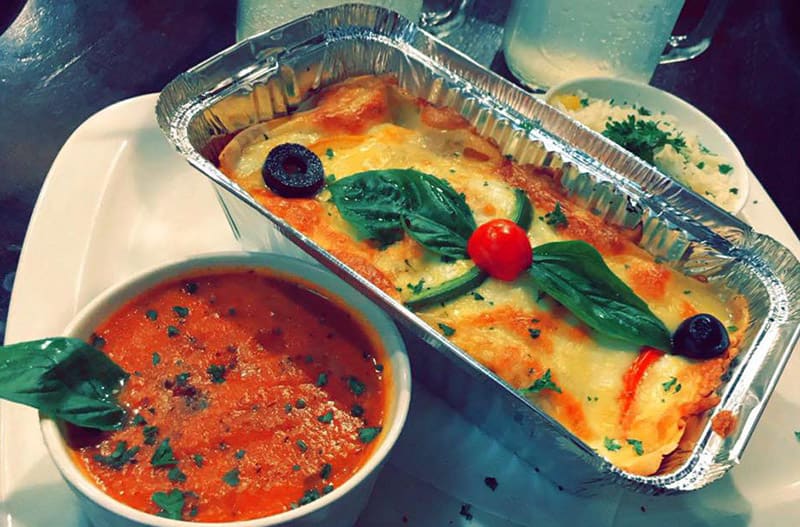 Picture Credits: Hitesh Berry
They've got an extensive menu with the best garden pizzas and sizzlers en pointe that keep the hungry diners coming back for more! The best part? Their bakery products match the savouries in taste, presentation and variety every step of the way. It's not hard to find folks raving about the Hazelnut Cappuccino and Choco Truffle cake that can be picked up fresh from the counter. OvenFresh is an old player that has stood the test of time and not one, not two, but three outlets in Chandigarh stand testimony to the brand's popularity. We hope to see them closer to home real soon! 
So, these are the names that spiked our radar. Know of any other awesome places in Chandigarh that should move to town? Tell us in the comments!