As the temperatures inch dangerous high and shorts and tank tops are now seeing the light of day again, summer is slowly, but surely making its presence felt. If you're wondering what to do with yourselves when the outside temperature hits an all (unbearable) high, let us tell you how you can make your summer a wee bit more interesting than sitting beneath the air conditioner all day!
1. Splash About - Hit The Pool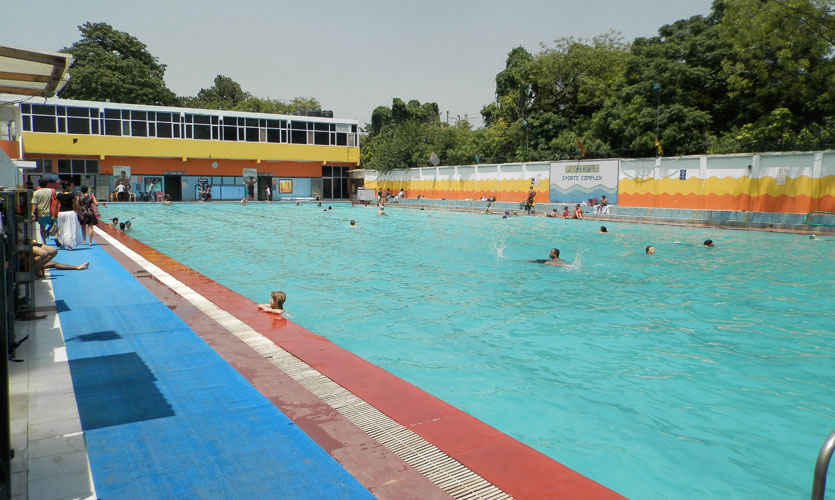 Get your bikinis / trunks out as there is no better time of the year to organize that pool party you've been planning since ages. You can also take to the cool, blue waters at Delhi's several swimming pool facilities all while working towards that well-toned look - a win win situation we say!
2. Street Treats - Cool Off With A Chuski & Some Banta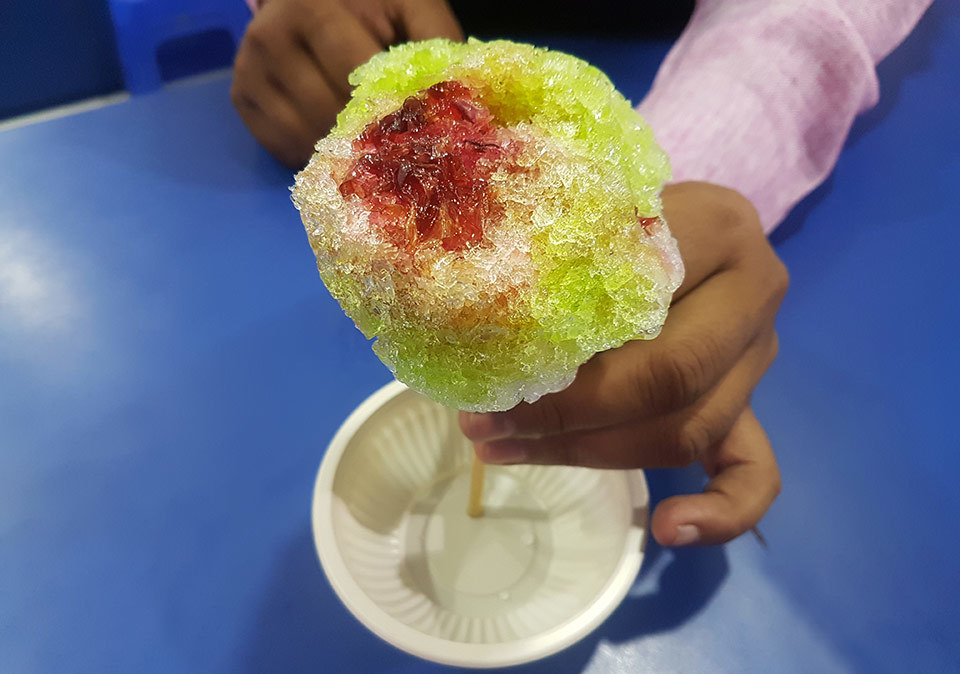 Be it Shikara's near India Gate, Prince Paan or Dilli Haat or Pt. Ved Parkash's Banta in Chandni Chowk, Delhi summers automatically mean it's time to slurp down some flavoured, cool crushed ice. Chill with some refreshing banta (or goli soda as it's sometimes called), at every other street corner. These are definitely every Dilliwala's summer favourite (including ours!).
3. Join The Joy Ride - Head To The Nearest Amusement Park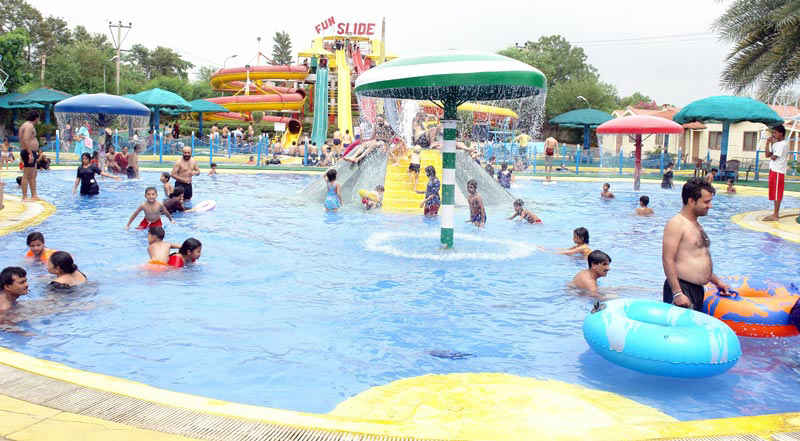 Who says you can't have fun in the scorching heat? Plan a trip to Adventure Island, Worlds of Wonder, Splash – The Water Park, Oysters Beach Park or any of the other amusement parks that Delhi has to offer.  Make a beeline straight to the water rides for both an adrenaline rush and a cooling effect. You can be sure of a perfect day out with friends and family!
4. We All Scream For Ice Cream!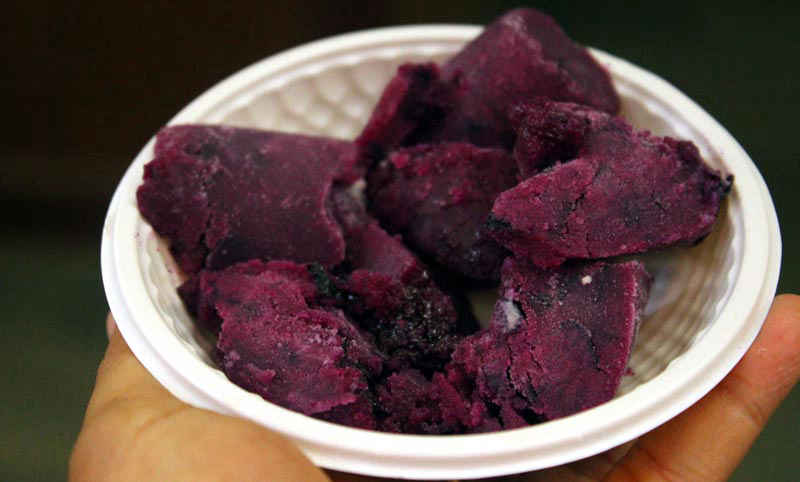 There's no better way to cool off than with an ice-cream cone, a fro-yo or endless scoops of gelato. Take a stroll around the monument and feel like you're creating history yourself - India Gate is where the maximum number of ice creams are sold in the country! Other places we recommend trying are Kuremal's Kulfi, Naturals Ice Cream at various outlets dotting the city & Havmor in Hauz Khas!
5. Break The Ice - Go Ice Skating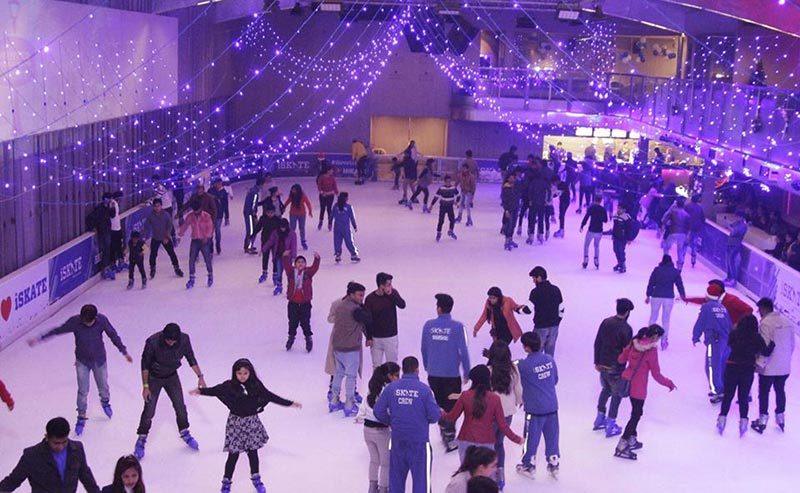 No, we're not hallucinating. Extend those winter chills well into summer at iSKATE, Ambience Mall. iSKATE is the ultimate entertainment centre with 15,000 sq ft of activities including Ice Skating with state-of-the-art sound and light, Private Karaoke rooms, specialty food and beverage counters and a gourmet ice cream parlor. Pure fun, age no bar!
6. Put A Spring In Your Step - Visit Delhi's Baolis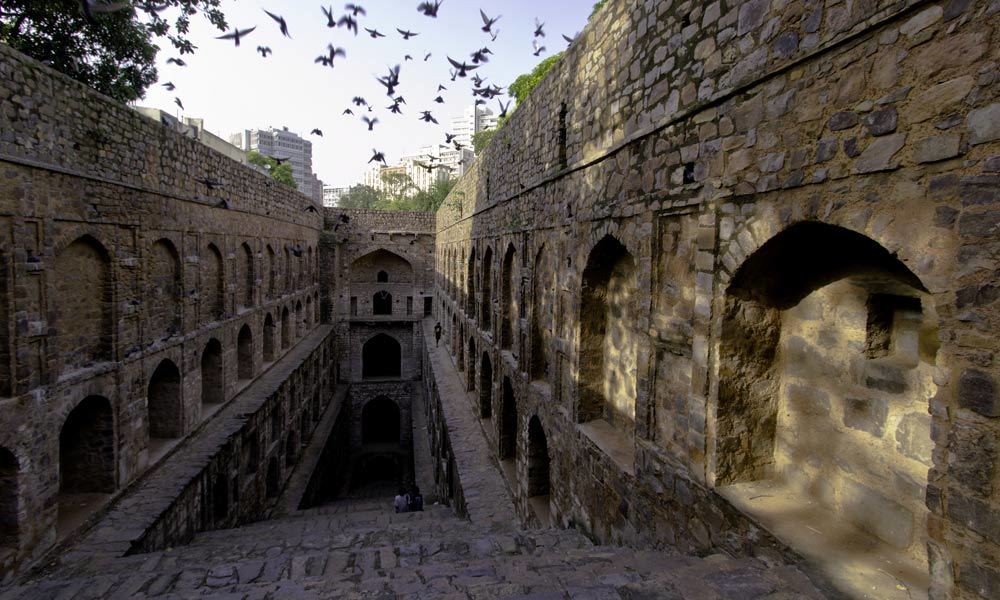 Though they're largely dry, except during the monsoons, baolis are an excellent place to keep cool because of the way they're built. Being several levels deep and with many steps heading down a slope of land, at these baolis you can keep the sun at a safe distance. So now you know where to head to on a historical trail during the summers - Agrasen Ki Baoli, Rajon Ki Baoli, Gandhak Ki Baoli or one of the many others - just pick one and get cracking!
7. Gondola Ride @ The Grand Venice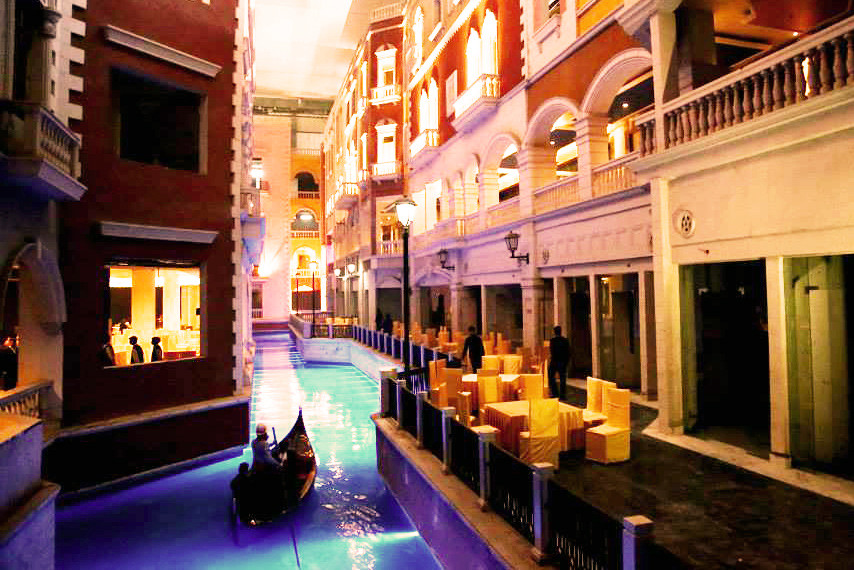 The Grand Venice, Greater Noida's one and only mall built along the lines of the Italian city of Venice (similar to The Venetian in Macau) has a really awesome feature, Gondola Rides *dancing*. Yes, you can ride Gondola Boats on water canals built INSIDE the mall! Sounds pretty interesting, doesn't it?!
8. The Quintessential Summer Coolers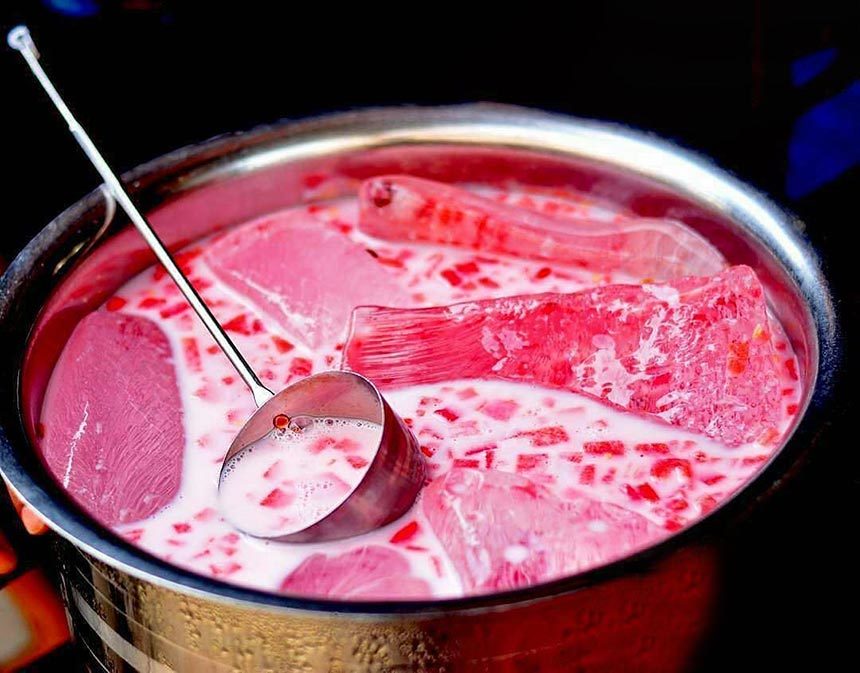 Picture Credits: @dilsefoodie
Head over to one of Chandni Chowk's many gems for a refreshing drink. There's Amritsari Lassi topped with creamy malai, Mohabbat ka Sharbat which is a Roohafza watermelon based cooler, the zesty Kanji Vada, Kulhar Mishti Doi and so much more!
9. Shop Till You Drop – Head To The Malls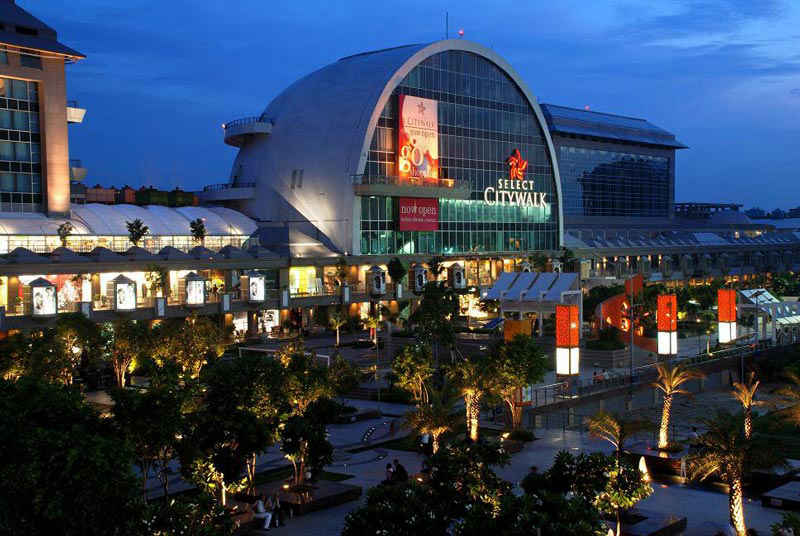 What better way to beat summertime sadness than some retail therapy at the mall! Enjoy the crisp air conditioning and check out the latest summer trends without having to worry about tan lines or sweaty faces. Head on over to the trio of malls in Saket, Vasant Kunj, Noida or any of the many offerings in Gurgaon!
10. Bounce Through The Summers @ This Huge Indoor Trampoline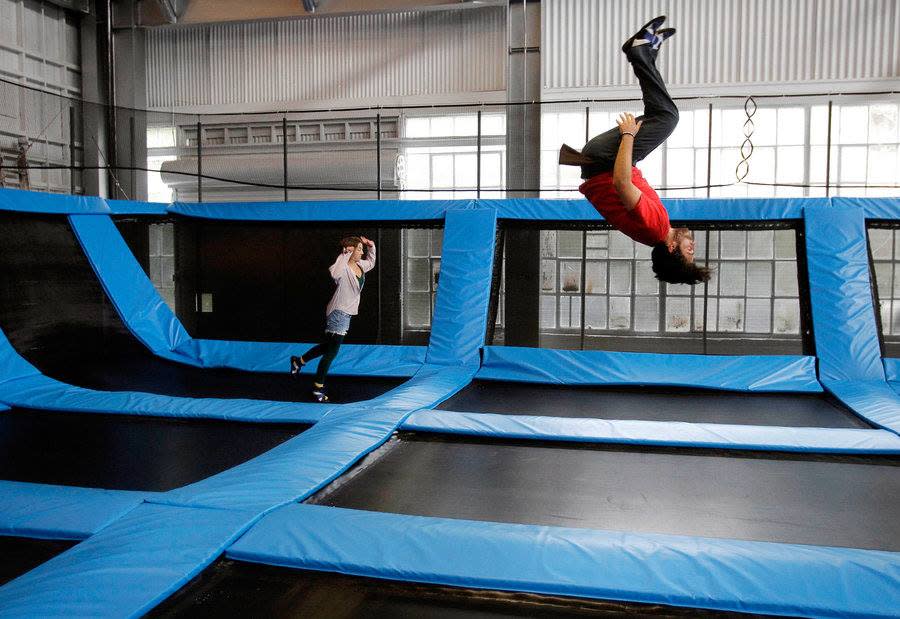 If summer's making you all dull and lazy then you HAVE to head to Gurgaon right away. Touted to be India's largest indoor trampoline park, SkyJumper has 100 wall to wall interconnected trampolines where you can bounce away or have a game of volleyball or basketball or dodgeball *YAY*! Scamper over this place with your buddies or fam and let your inner child lose! 
Price | Starting @ Rs 350 For 30 mins
Location | Ground Floor, ILD Trade Center, Sector 47, Sohna Road, Gurgaon 
Check Out Their FB Page | https://www.facebook.com/SkyJumperTrampolinePark/
11. Soap It Up With Soap Football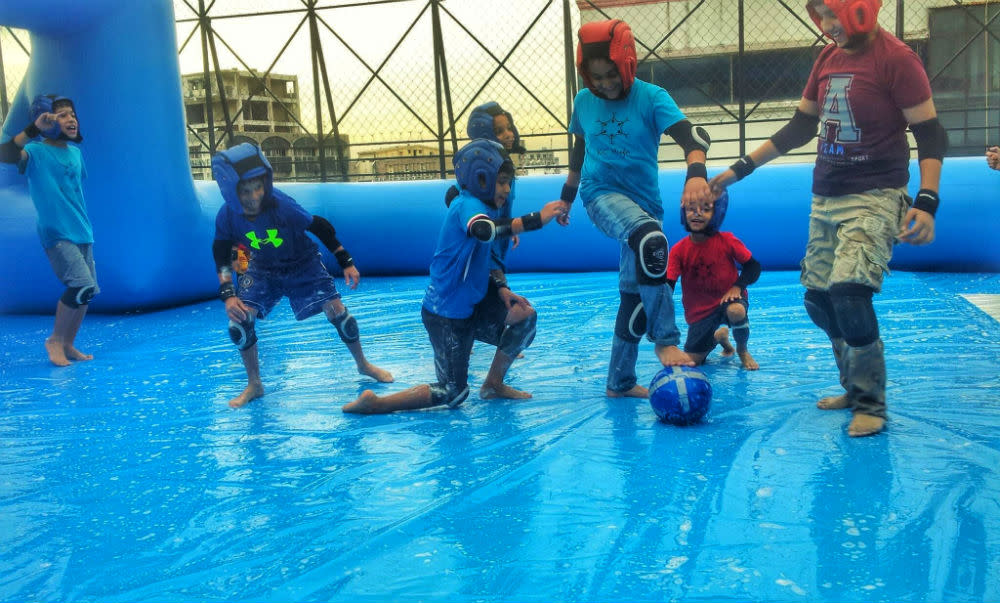 We all love a nail-biting match of football but what if we tell you that your football game got a li'l soapy? Played between 2 teams of minimum 4 players each along with 2 substitutes, the newly introduced Soap Football isn't about the sport but about having a good time and laughing about all the very many falls that you'll have!
Price | Rs 3,300 Onwards (Weekdays) & Rs 4,300 Onwards (Weekends) 
Where | Soap Football - 2nd Floor, DLF Place, Saket 
Check Out Their FB Page | https://www.facebook.com/soapfootballdelhi/
There you go - the summers don't sound all that terrible now, do they?! Go ahead and have a little fun in this garmi!