Delhi
Delhi Queer Pride 2018 Is Happening This Sunday, So Come Take A Walk For A Good Cause!
This Image Is From Their Previous Edition
Hola Delhizens! So there's a Pride Parade happening in the city this weekend and if you stand by the cause of the LGBTQIA+ community, we would urge you to go and participate in it. Read ahead as we give you all the deets!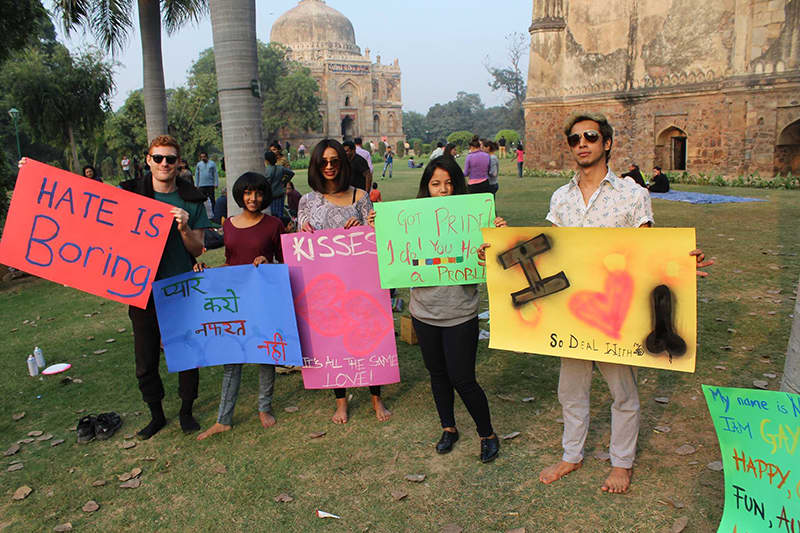 A Walk For A Cause | Remember how the entire nation came together after the Supreme Court's landmark verdict where it decriminalised homosexuality? That is the kind of unity and support that the Delhi Queer Pride Parade is looking for! Happening on the last Sunday of November every year since 2008, the idea of this parade is to honour the queer community.
This time, it's gonna take place on the 25th of November at Tolstoy Marg in CP, so make sure that you're a part of this noble initiative. So we shall see you in CP, marching defiantly and proudly in a bid to protect the rights and privileges of this community!
Where | Tolstoy Marg, CP
When | Sunday, 25th November
Timings | 3 - 7 PM
RSVP On FB Here | https://www.facebook.com/events/263144254391065/