Delhi
Biryani & Kebabs, Lassi And The Daryaganj Book Market: The Delhi Gate Is One Buzzing Hub
Delhi Gate is the Southern gate of one of the 14 gates of the historic walled city of India known as Shahjahanabad or Old Delhi, built by the Mughal Emperor Shah Jahan in 1638 AD. The gate opens to the other areas of Delhi and so it was named the Delhi Gate. It's an arched red sandstone structure, which stands on the Netaji Subhash Chandra Road in Darya Ganj. Doctor Shroff Charity Eye Hospital, a well-known landmark and even Novelty Cinema, one of the oldest movie theatres also lies close to this place. 
Varied Sights & Sounds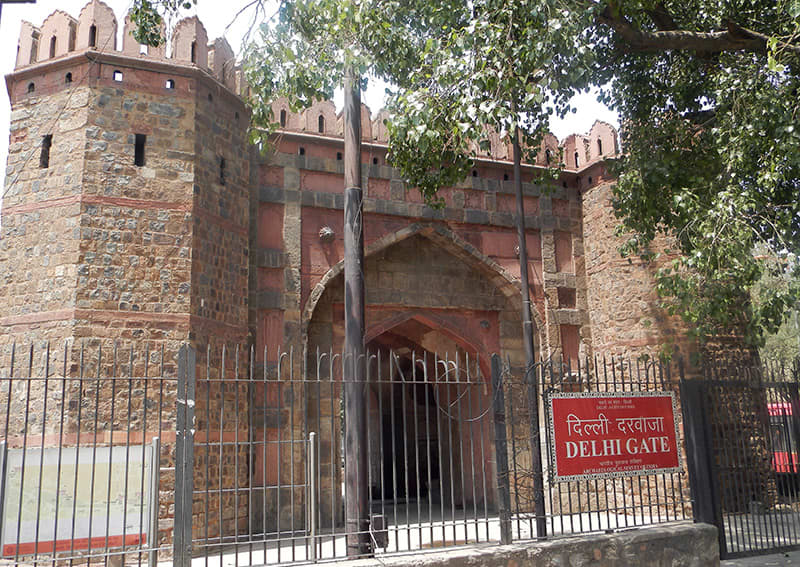 Some of the eating joints found here are immensely popular like the famous lassi (buttermilk) and sweet shop which is known for its mouth-watering sweets and is a must visit for those with a sweet tooth. For the non-vegetarians, the 'Sukha (dry) Meat', Biryani and Kebabs are good options. The Ambedkar Stadium stands opposite to the Delhi Gate - it's a  football stadium where the Nehru Cup and Durand Cup take place and the famous Feroz Shah Kotla Cricket Stadium is also situated close by.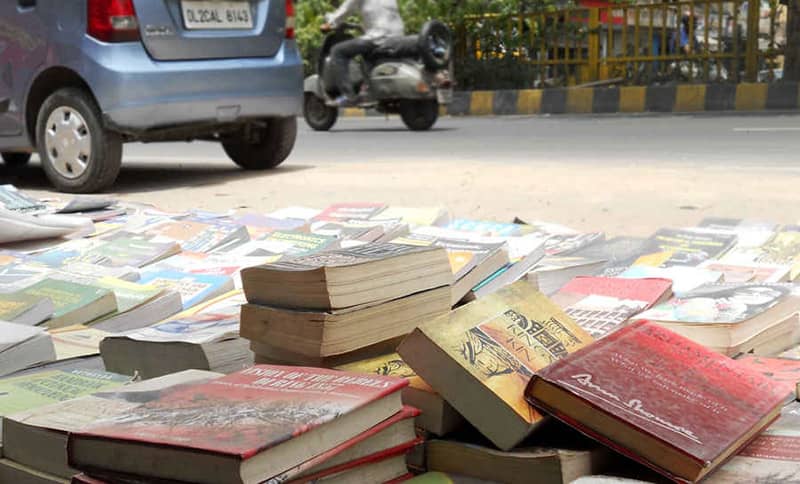 The Sunday Book Bazaar in Daryaganj is very well known and famous. Students, scholars, academicians and generally all book lovers frequent this place for cheap secondhand books; the market is open only on Sundays. This whole stretch of road is occupied by booksellers who arrange and display their books neatly on the street pavement. Some of the books found here are extremely rare and precious.
A walk in one of the by-lanes, and surely you can't miss Delhi's famous ear cleaners! Armed with pointy and sharp instruments, they are clinically precise and do a perfect job of cleaning ears. They are traditionally called 'Kaan Maeliye' who are easily spotted by their typical red gear. Using a Chimti, as they call it, an instrument with a flat end, they scrape the wax and a small piece of cotton is dipped in a mix of mustard oil, garlic and turmeric which is further inserted in the ear. They boast of clients from all over Delhi, but accept that their fellow members are dwindling in numbers. 
Flower Power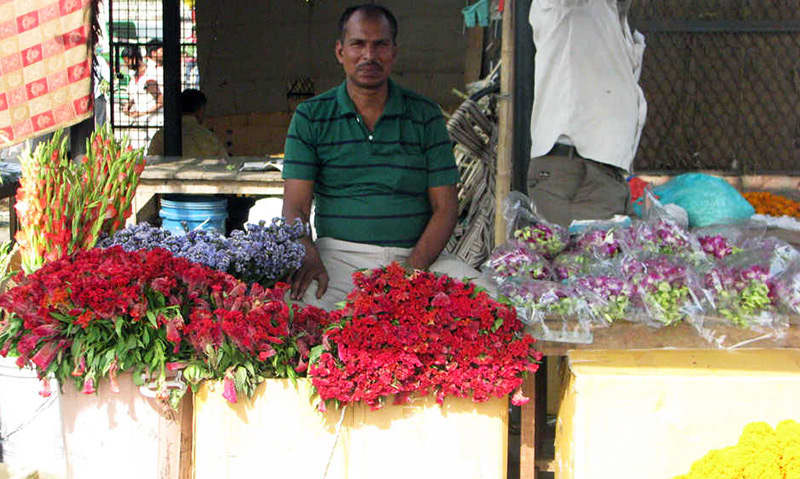 The Phool Mandi (Flower Market) does a flourishing business in the busy Daryaganj market. Roses of different colors and varieties, edelweiss, lilies, marigolds etc are supplied to numerous flower shops at wholesale rates. The utmost care is taken to retain the freshness of the flowers. Some of the flowers are also imported from Singapore and other countries!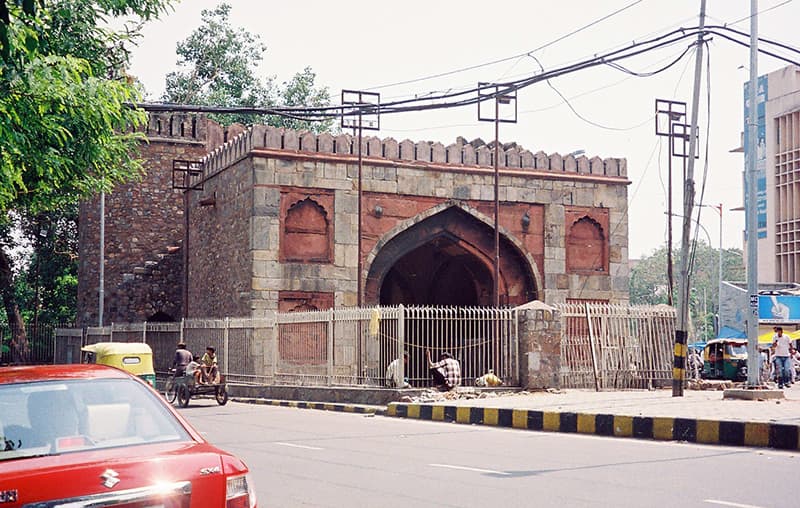 The monumental structure of the Delhi Gate leads to the famous Red Fort and Jama Masjid where there is overflowing traffic and like any other typical Indian road, the pushcart and cycle rickshaws move alongside BMWs or Mercedes. 
This area radiates an inimitable old world charm and must surely be visited for its varied sights and sounds!