Delhi
Delhi Fashion Trends For Men | Tone It Up With Colored Bottoms
Men's fashion has seen a tidal change in trend from the past two years. Men, today want to really experiment with their outfits and change their style too. Now, we see Men wearing all sorts of different outfits inspired from the west. Adding different colours is one major change which we seen over the past one year. So here's a curated guide for all you funky men who want to experiment with colours!
Coloured Pants
The most common trend nowadays is - coloured chinos. They look super stylish and metrosexual. These chinos come in a number of colours and you can experiment wearing these in any colour you wish. These are some colours which are really in demand these days that you need to add to your wardrobes right away!
Sea Green Chinos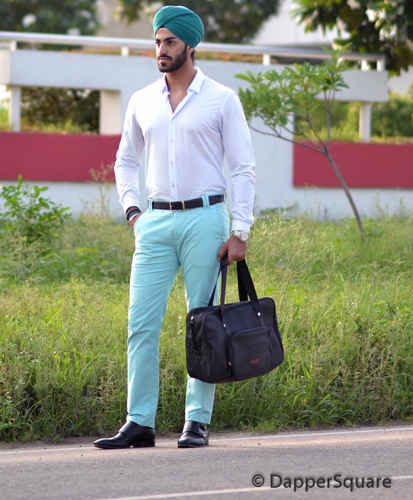 These sea green chinos are the most sought-after colour this summer. This colour is different from the rest and not-so-common amongst crowds which means you can totally rely upon this one to give you the oomph factor to your looks.
Buy It Here | Zara, Multiple Stores Across Delhi NCR
Off-White Pants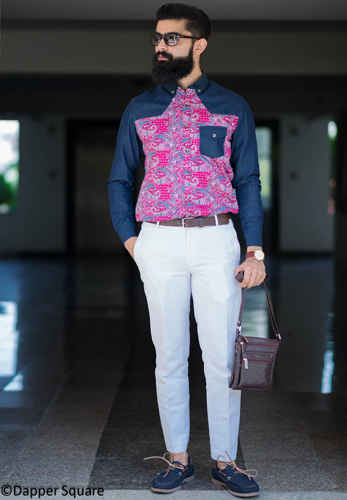 If you have off-white coloured pants in your closet, you can pair it with pretty much everything! They're the most usable trousers you should have in your collection - start buying up now!
Buy It Here | Raymond Linen Collection, Multiple Stores Across Delhi NCR
Smoke Grey Pants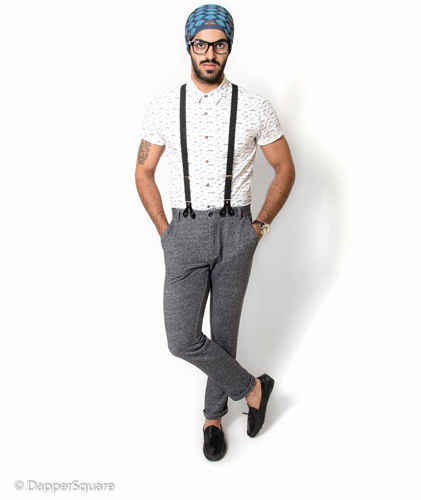 A very unusual colour to have in your wardrobe, but we assure you that like off-white, even the colour grey would give you so much variety with outfits. By this we mean, even if you do not have many colours, you'll manage easily without them by having some universal colours.
Buy It Here | Splash, Multiple Stores Across Delhi NCR
Coloured Shorts
Neon Blue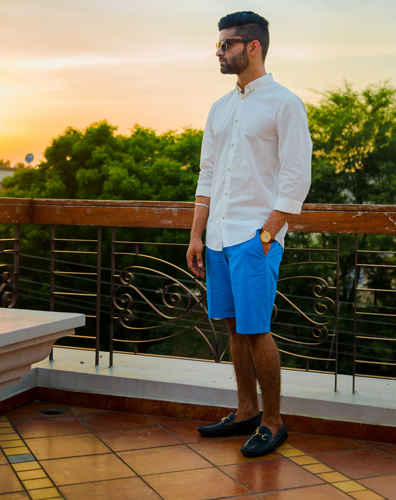 Neon colours have been the ultimate trend from a long time now, and if you still do not have these colours you're totally missing out on a great trend for sure. Add in few neon colours like this blue one to your closet and rock them till they last!
Buy It Here | Zara, Multiple Stores Across Delhi NCR
Lemon Toned Shorts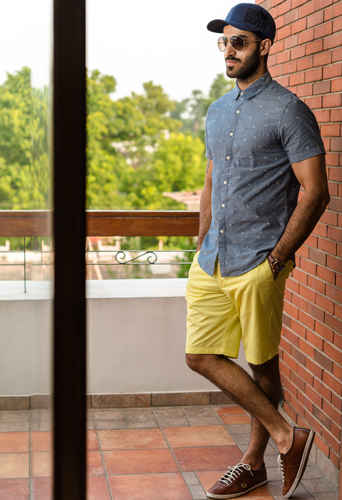 Lemon is a very basic colour to have in your collection and looks very elegant with any given upper layer be it a shirt or a t-shirt. You will not be restricted to wear it with specific colours but will actually end up having lots of options.
Buy It Here | Koovs Online Store, http://www.koovs.com/
Subtle Pink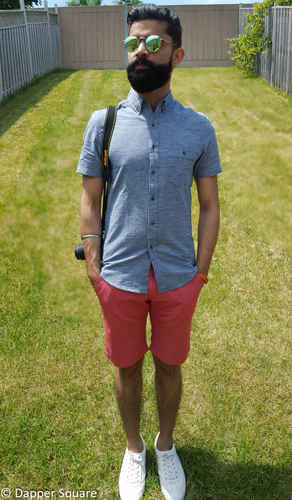 If you thought pink is a girly colour, you are so totally mistaken! It is as universal as the colour black. So don't hesitate to wear it and experiment with it more often than not.
Buy It Here | GAP, Select Citywalk, Saket
The above article is written by Dapper Square. Dapper Square is a Men's Fashion Blog run by Harman | Aksheev. Dapper Square aims to inspire men in India to dress well and be stylish. Blogging all the latest trends and outfits through their blog and social media, follow them here - https://instagram.com/dappersquare & http://dappersquare.com