Delhi
6 District Courts In Delhi That Are Stalwart Upholders Of Law & Order In The City
Delhi accommodates a population of 17 million in a nation of 1.24 billion people. Hence, managing law and order in the city is a Herculean task. As per the website of the Delhi District Courts, 'These courts strive to provide access and services to all court users in a fair, consistent and timely manner.'
They function 6 days a week (except for every 2nd Saturday) between 10 AM to 4 PM with a lunch break from 1.30 pm to 2.00 pm. Filing counters are open from 10 AM to 1:30 PM and 2 PM to 2:30 PM.
Here are some snippets about the 6 District Courts:
1. Tis Hazari Courts Complex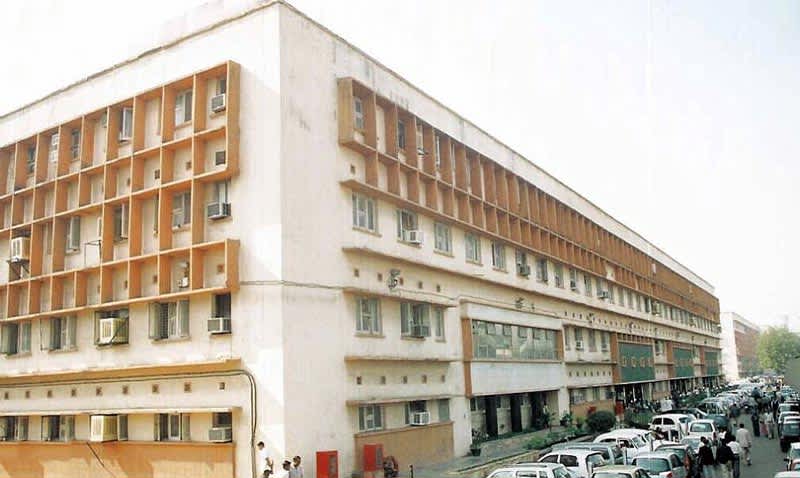 It is situated between Mori Gate and St. Stephen's Hospital (Near ISBT, Kashmere Gate) in Old Delhi. Most of the civil and criminal courts of the Central and North district are present in this building. The Ld. The District & Sessions Judge of Delhi sits here. The Tis Hazari Metro Station lies nearby, providing easy access to the court.
2. Karkardooma Court Complex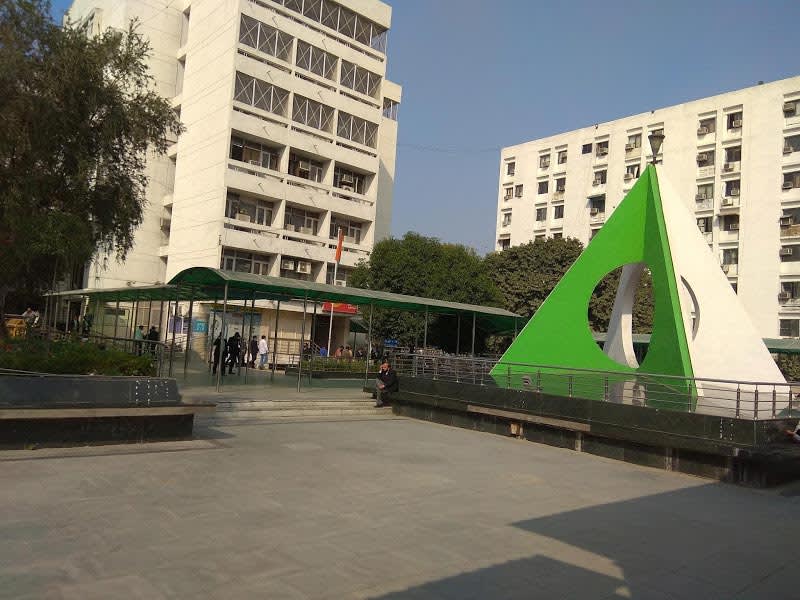 Picture Credits: Mr . I
It is situated in East Delhi near Anand Vihar & Surajmal Vihar. The Criminal Courts for East and North-East Districts, four courts of civil judges, one Matrimonial Court, two Motor Accident Claims Tribunals and all the Labour Courts/Industrial Tribunals are situated here. The nearest metro station is Welcome on Shahdara-Rithala Line.
3. Patiala House Court Complex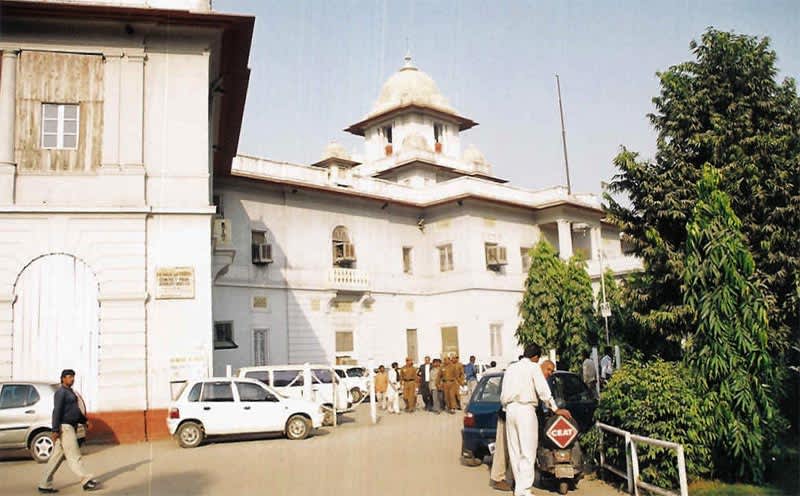 It is housed in the erstwhile palace of Maharaja of Patiala, near India Gate and National Stadium. It is also known as the New Delhi Court Complex. Criminal Courts of New Delhi, South and South-West district, Motor Accident Claims Tribunals for these districts, and two special CBI Courts are also situated here. The nearest metro station is Tilak Marg.
4. Rohini Court Complex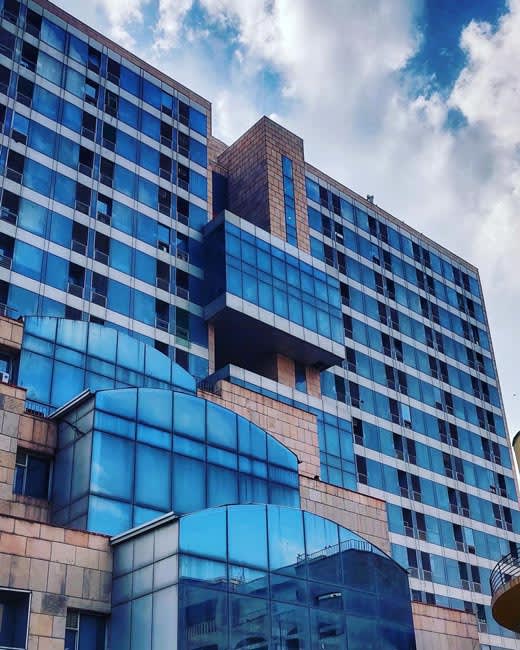 Picture Credits: adv.pardeep_khatri/
Situated near Madhuban Chowk on Outer Ring Road in Rohini Area, there are presently 33 courts operational in the Rohini Court Complex which deal with Civil, Criminal, Matrimonial, Rent and Motor Accidents Claims cases pertaining to the West and North-West Districts. The nearest metro station is Pitampura.
5. Dwarka Court Complex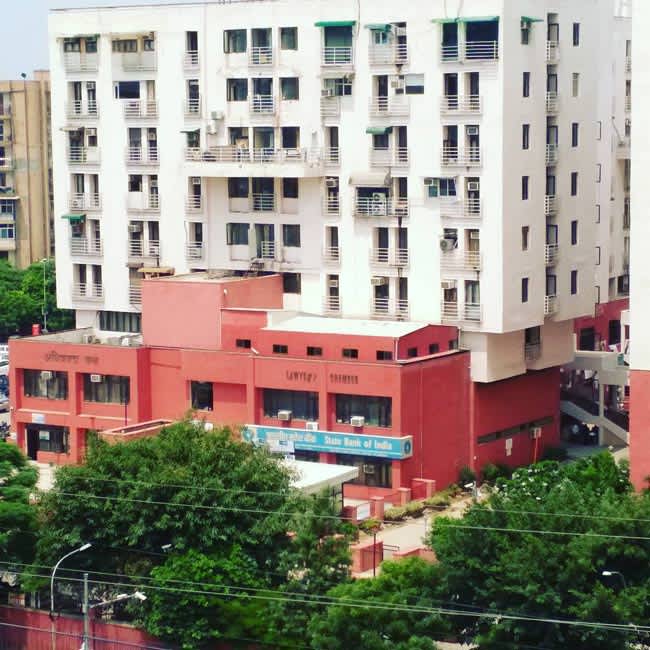 Picture Credits: sonukumar890
This Court Complex started functioning in 2008 and is another modern functional court located in Sector 10, Dwarka (near IGI Airport). The courts functioning here include Industrial Tribunals, labour courts, civil and family courts, and motor tribunals. Dwarka Sector 10 Metro Station is the nearest to this court complex.
6. Saket Court Complex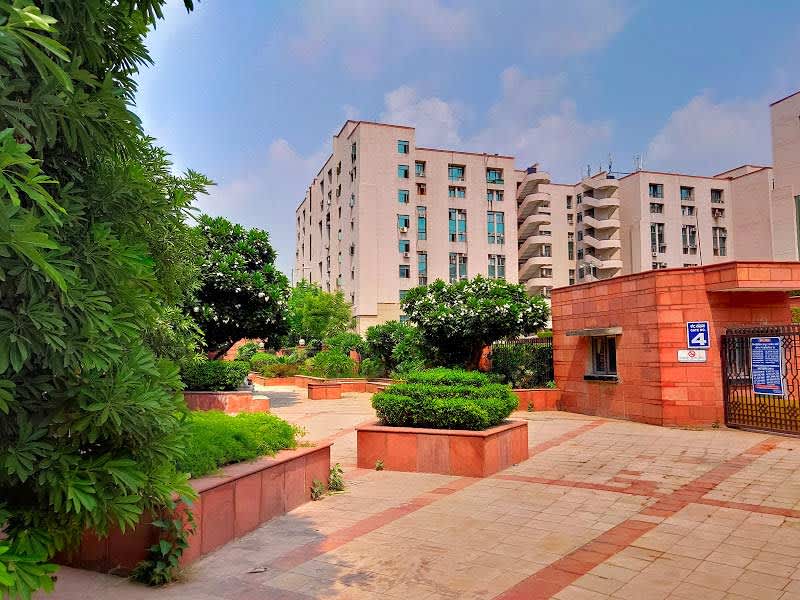 Picture Credits: Uday Kumar
This Court Complex is situated near the Saket District Centre and started functioning with 
effect in 2010. The work of Civil and Criminal cases, including Motor Accident Claim Petitions relating to the South Civil District and South and South-East Police Districts hitherto being taken up at Patiala House Courts Complex, have been shifted here. 
Procedures You Should Know About
You must prepare the plaint application (the format for this is available in the court complex), that is, presenting your dispute in writing. Affix the proper court fees as a stamp. Give that plaint to the appropriate office of the court as per the nature of your problem. It'll be numbered and you'll receive information from the court about the receipt of your application. The opposite party will be summoned on the given date of the hearing.
Solution To The Problem
Although the judicial infrastructure is well-built in Delhi, it is not sufficient to support the volume of cases received on a daily basis which leads to delayed judgements. Corruption and bribery add more to the inefficiency of these courts. Blaming the government and the system is not the solution; it's incumbent upon the citizens of Delhi to abstain from any such act that requires legal proceedings; a little more discipline on one's self can change the situation. 
Knowledge related to filing an RTI (Right to Information) in order to get information from the government officials is essential, so get acquainted with the required information and develop your discretionary power in order to keep the judicial system working efficiently. 
Here's hoping this little overview helps in understanding the complex machinations of our judicial system!