Delhi
Delhi's Gems: Authors Who Deserve All The Accolades & Applause You Can Give Them
Delhi is a land that has given to the world many different authors and writers who have profoundly contributed to the world of literature, and whose works have had an equally huge effect on our hearts. The capital of our nation brims with talent and though many of us seem to view it as a place for ethnicity or modernisation, shopping or touring, we tend to forget that the city has also offered to us, and the world, literary figures whose volumes of works will instantly find a place in your heart. 
These authors have worked hard for their texts, which speak of Delhi in its in-situ light, their precise words delineate the ambience of an ideal Delhi-ite's modus vivendi, and their texts can fill your hearts will awe and nostalgia. Not all of them were born in Delhi, but they have taken their place in the city, choosing to reside here instead of any place else. So here they are!
Arundhati Roy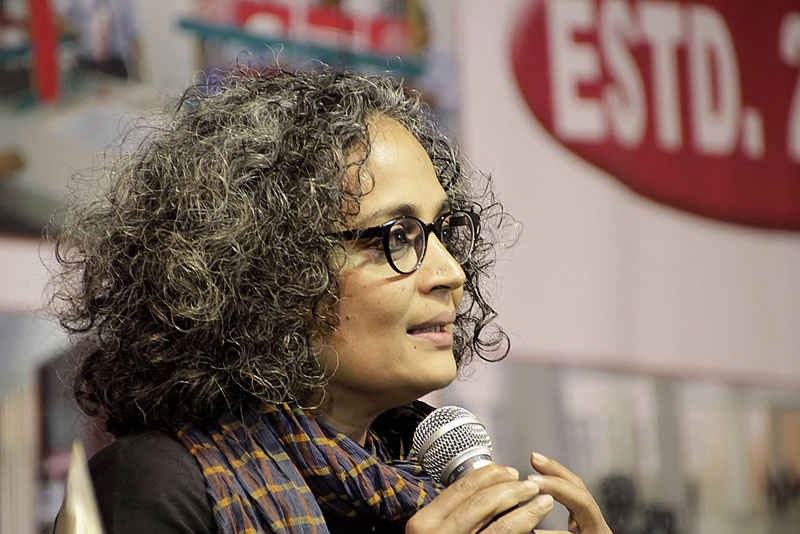 The author of the legendary book, The God of Small Things, Roy is a figure who is well-known amongst us, but sadly enough, not many people in Delhi know about her. This gem of an artist was born in Meghalaya, and then later on moved to Delhi to pursue her studies, and is still a resident of Delhi, in Jor Bagh. The author is internationally acclaimed and has gained a reputation for her work, especially her first novel, The God of Small Things, a beautiful tale about fraternal twins and the course of their lives. Her work earned her the esteemed Booker Prize in 1997, and continues to be in publication. While the author continues to gain recognition, many of us tend to forget to acknowledge her and celebrate her contribution to the world of letters. Today, though, we wish to laud Arundhati Roy and express our respect for her!
Khushwant Singh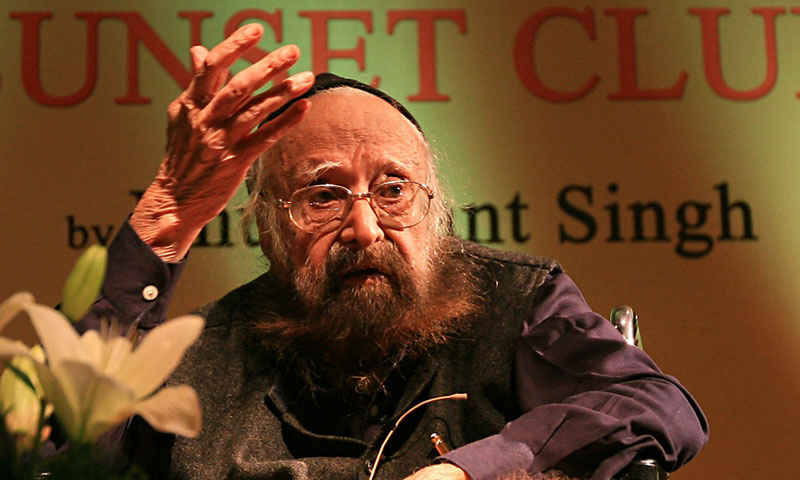 Picture Credits: Inventica
Khushwant Singh is such a popular name amongst us, isn't he? We've all read his works, be it those dense novels like A Train to Pakistan, or the book of jokes, Singh is a popular household name, and veritably so. Singh was born in Punjab, but spent his schooling days and later life in Delhi, studying at Modern School and St. Stephen's. His works artistically capture the dark times the Partition had brought on the Indian society, the complex relations a human being experiences and his text, Delhi: A Novel, quite tastefully presents Delhi as what it is, with no embellishments and with all the dignity. 
Singh died in 2014, while he resided in Sujan Singh Park, near Khan Market, the house that was built by his father in 1945. Singh's works not only present to the readers the horrors of the Partition, but his decision to stay at this particular house depicts his connection with the past that is now gone. Singh's novels, poems, short stories and jokes have made us feel all kinds of emotions, and for that, we are thankful to him!
Romila Thapar
Picture Credits: Youtube.com
Amidst the many historians that have gained acclaim in the nation, Romila Thapar's name is one of the best known. Thapar's contribution to Delhi is quite profound - not only has she meticulously recorded the history of the city, she has even taught at the prestigious Delhi University and Jawaharlal Nehru University. Currently residing in Maharani Bagh, the author has frequently appeared in numerous college seminars, history fests and talked about the city's and the nation's past, making us nostalgic and reminiscing about the life that was. 
Thapar's first work was about the life of Ashoka, the decline of the Mauryas and thereon, she continued to write about the history of India from the early stages to the entry of the Europeans in the sixteenth-century. Her works give the readers the chance to explore the rich history of our nation and be able to appreciate the silver-tongued manner in which they are written.
Gurcharan Das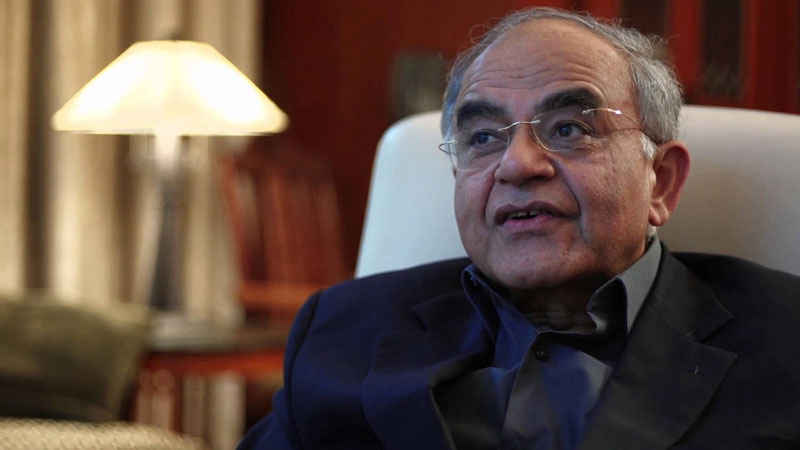 Picture Credits: Youtube.com
A name that has, unfortunately, oft gone unnoticed by many people is nevertheless an important literary figure that Delhi gave to the world. Born in the pre-Independence Pakistan, Das moved to Shimla and then Delhi during his childhood years. Since then, he has continued to live in Delhi. His most famous works include The Difficulty of Being Good: On The Subtle Art of Dharma, which analyses the Mahabharata and India Unbound, which is a narrative account of India from Independence to the 'global information age'. Das' works and thoughts have often been described as worthy of being noted and his talks have inspired many. We feel it is our duty to acknowledge and celebrate this beautiful author, who currently resides in Jor Bagh.
William Dalrymple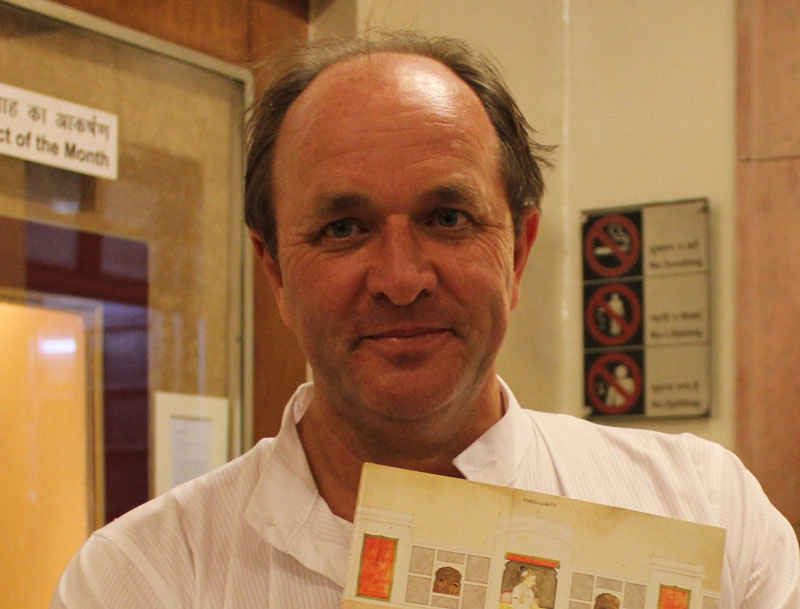 We all know Dalrymple was not born in Delhi, and is not technically a member of Delhi, but he has been residing in Delhi for many years now and is just as much of a Delhi-ite as anyone else. Dalrymple's works have earned him a lot of critical acclaim, and his works beautifully capture the history of our nation, the rich and exotic past that we have, and he presents them in an equally rich manner. The author and historian currently resides in Chattarpur, and has frequently attended college department fests, seminars, talks and other such academic events, to inspire the youth and regale them with our glorified past. 
His work, The White Mughals, talks about the oft ignored era of our nation's past, wherein the Europeans had started to orient themselves to the Mughal culture, and the heart-rending love story of one such couple. If anyone is interested in knowing about the rich past of the nation, the exotic qualities of Delhi and the impression they all had on a foreign mind, Dalrymple is the man you should seek. His work has even been filmed by BBC, and needless to say, it's not every day that such a talented writer decides to pick Delhi as his place of residence.
 
So here you go Delhi - five authors that have either been born in Delhi, or reside in Delhi (or both), and have written remarkable texts, that have inspired many readers and still continue to do so! So the next time your inner bookworm has a craving, give it a treat by reading these authors and delight in the texts of your hometown!