Delhi
Delectable Ladoos, Balushahi & Lots More @ This 137-Year Old Shop In Ghaziabad
Yep, Harghulaal Waale have been fulfilling cravings for more than a century now (since 1880, imagine!). Can you really resist such sugar coated temptations which bring a splash of sweetness in your mouth and definitely in your heart?! Situated in the bazaar near Chopla Mandir in Ghaziabad, it's fairly clean and has the amazing tendency to pull in all hungry souls! 
Their ultimate special is their Kalakand since years but they have a lot more in store like Milk Cake, all kinds of ladoos, Khoya Barfi, Gulab Jamun, Pedha, Balushahi and more! Oh, and we can't miss mentioning their seasonal sweets like our favourite Gaajar Ka Halwa! Come, we'll take you through their mouthwatering best:
Harghulal's Special - Kalakand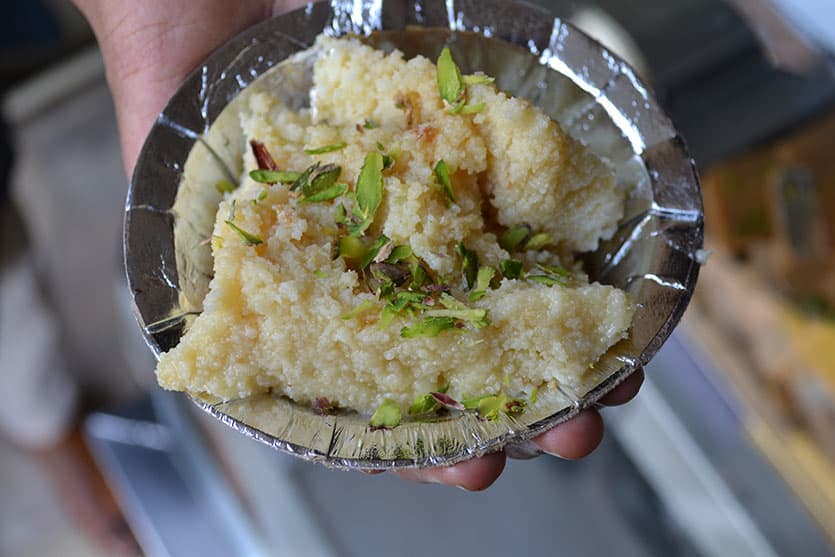 This shop has best the Kalakand to offer, no exaggeration! They know the recipe just right, put together perfectly enmeshed ingredients and no overpowering taste of anything specific. The right quality and quantity of solidified sweetened milk and paneer do the magic here. Refined sprinkles of pistachios just make it even more scrumptious. They also have a separate Kalakand variant for extreme sweet lovers; it has a sugar coated layer on top!
Price Per Kg | Rs 360
Sweet Tooth O' Mine – Besan Ke Ladoo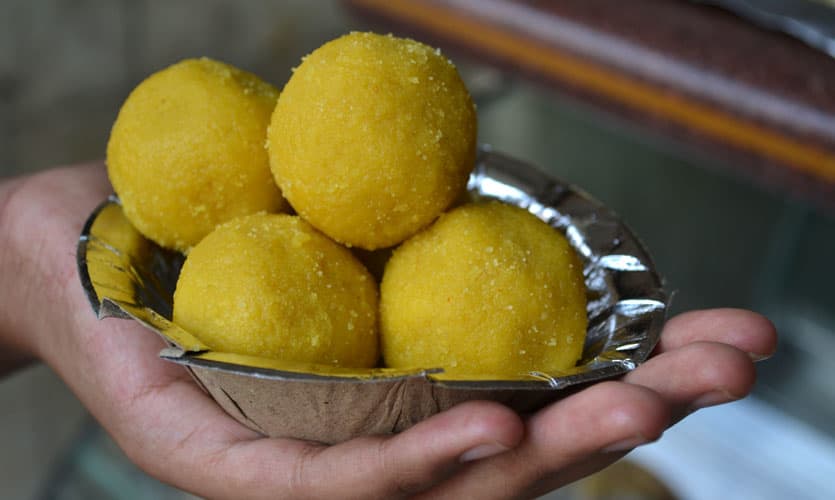 Well, are you salivating already? These balls of happiness are as yummy as they look. More than gratifying and undoubtedly delicious, these ladoos simply dissolve in your mouth. Not extremely sweet or too bland for a ladoo, these ones are just perfect. Nothing replaces a ladoo, and the ladoos here prove that beyond a doubt!
Price Per Kg | Rs 280
Shahi Mithayi – Balushahi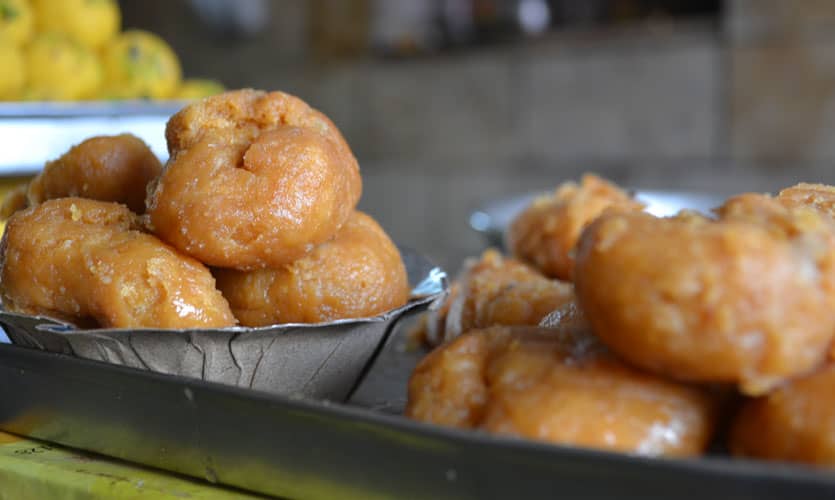 Sugar coated, deep fried maida flour, this is a perfect treat after a good, heavy dinner. Subtle taste and a subtle treat to the taste buds, this! One of those kinds you'll want to take home to enjoy after every meal, you won't be able to stop at just one!
Price Per Kg | Rs 320
Healthy Desserts? Ghiye Ki Barfi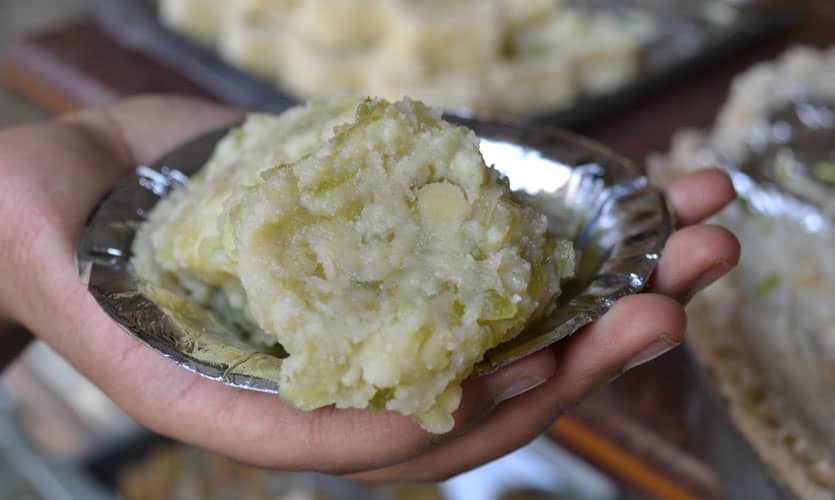 Who knew grated bottle gourd, our very own lauki/ghiya could taste so scrumptious?! Everybody probably runs away from healthy vegetables but not when it comes in the form of a sweetmeat! Sunflower and melon seeds with khoya added to this barfi make it quite mouthwatering. Believe you us, this one is unique and tastes amazing too!
Price Per Kg | Rs 300
All Time Fav – Milk Cake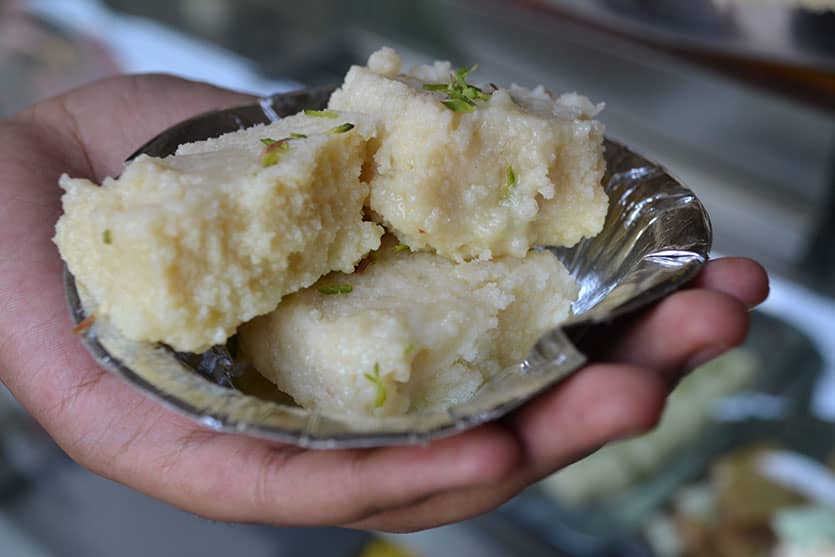 Loving the two colours, white and brown milk cakes, we happily gobbled these up! As always, milk cakes are rarely disappointing and these were delicious. Pleasing to the eye, pleasing to the mouth and pleasing to the tummy! And here they come garnished with pistachios too!
Price Per Kg | Rs 340
There you go - if you're around Ghaziabad and haven't yet been to this sweet shop, that's like committing a cardinal sin! See you there over ladoos, y'all?!
Location | Harghulaal Waale, Adarsh Kalakand Bhandar, Near Chopla Mandir, Ghaziabad 
Browse Through More Images: