Delhi
Darwesh Shah Ki Masjid Is A Mosque Dedicated To An Unknown Saint In Delhi
Delhi has a number of structures dedicated to saints and people about whom little or close to nothing is known. A mausoleum here, a mosque there, a pavilion in a derelict corner or a little temple hidden somewhere. Darwesh Shah Ki Masjid (Mosque of Darwesh Shah) is one such structure dedicated to a saint about whom not much has been discovered to date.
Park Yourselves Here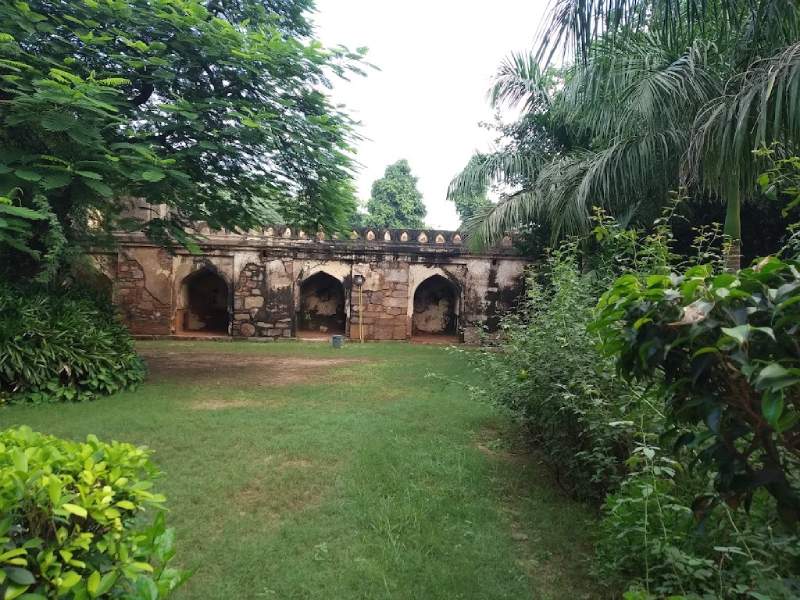 Picture Credits: james kurian
The mosque is located inside a DDA (Delhi Development Authority) park in South Delhi's Gulmohar Park. If you're travelling by Metro, get off at Green Park Metro Station (on the Yellow Line, Jahangir towards HUDA City Centre). Take the exit that says 'Gautam Nagar' and you'll land up on Balbir Saxena Marg. Cross the road, walk straight towards Siri Fort and the DDA Park will be on your right on Balbir Saxena Marg itself. The mosque lies hidden within the park.
Every Monument Has A Story To Tell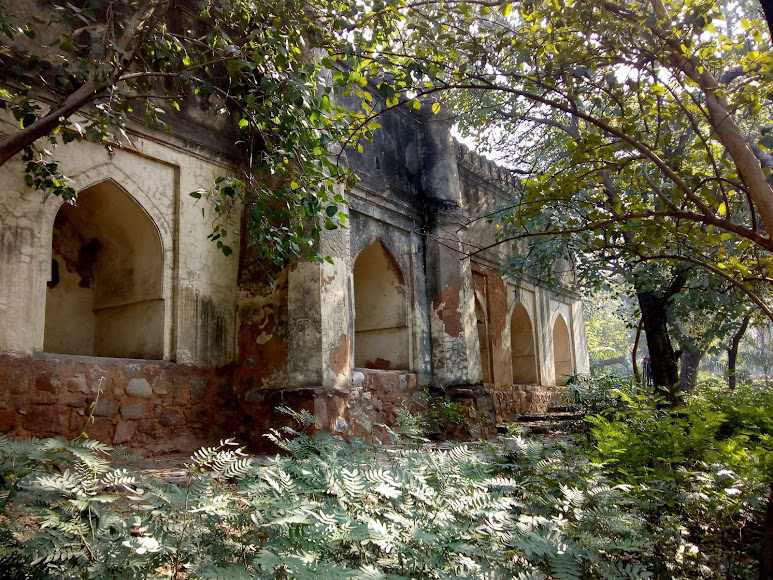 Picture Credits: Bhagwat Singh Bisht
Legend has it that 600 years ago, Darwesh Shah once asked a group of six boys if they would buy the kingdom of Delhi for 2,000 tankas (currency used in the 12th century by Turkish Sultans). One of the boys, Bahlol Lodhi agreed and was blessed by the saint. His friends made fun of him, at which point Bahlol stated that if the saint's words were true, he would gain a kingdom, and if they weren't, then he did the right thing by giving the saint what he desired. Bahlol Lodhi was the founder of the Lodhi dynasty that ruled over Delhi for a hundred years.
The structure is of rectangular shape, built on a raised platform, and belongs to the Lodhi era. Darwesh is a title given to a saint or a revered person of a community. Shah refers to 'king' - the mosque is thus dedicated to a saint (whose name is not known) much respected within the area during the Lodhi period.
No Entry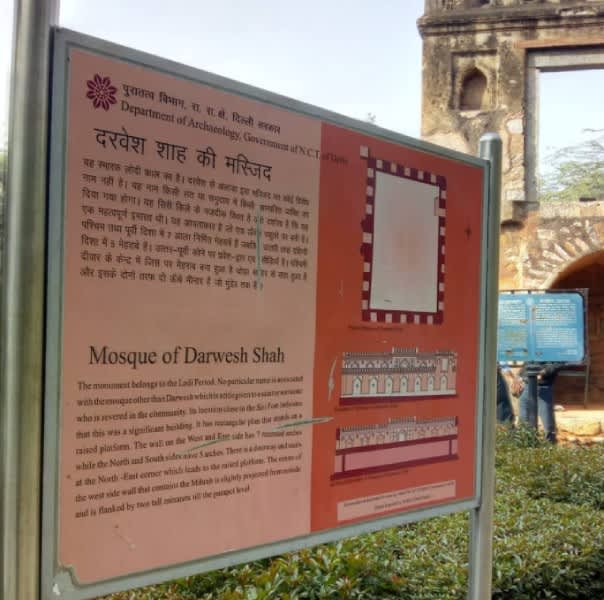 Picture Credits: Navjot Brar
According to news reports, the mosque was in complete ruins in the recent past. Under the aegis of INTACH (Indian National Trust for Art and Cultural Heritage), it was repaired prior to the Commonwealth Games. Closed off from all sides, the guards do not allow entry. According to them, it has been closed for several years, to prevent people of the local area from coming in and offering prayers. This has been the case for several monuments in Delhi that have been recently repaired such as  Bijri Khan's Tomb in RK Puram, Bara Lao Ka Gumbad and Bara Dari in Vasant Vihar, that do not allow entry.
One needs to request repeatedly or get written permission from the ASI (Archaeological Survey of India) to gain entry. Delhi is one of those unique cities of the world with plenty of such monuments. These spaces tell stories of a beautiful bygone era and are of great value - if only they were all open to the general public! Proper management would keep miscreants at bay, and give visitors a place to enjoy.
The surrounding park is a well-maintained space, with trees and plants, nicely trimmed grass and jogging tracks, and the mosque stands stalwart - still enduring, but forgotten.
Where | Darwesh Shah Ki Masjid - Gulmohar Park, Near Siri Fort