Delhi
8 Completely Beautiful & Magical Markets In Delhi To Stroll Through!
After the historical monuments and the food, what's the next thing that Delhi is known for? Shopping, of course! And we're not talking about the many malls that you'll find in all parts of Delhi. Dig a little deeper and what we have to offer is a set of very unique markets with legacies of their own. Each market offers something completely rare and totally beautiful. Want to know where to go for some hatke retail therapy? Read on!
1. Santushti Shopping Complex, Chanakyapuri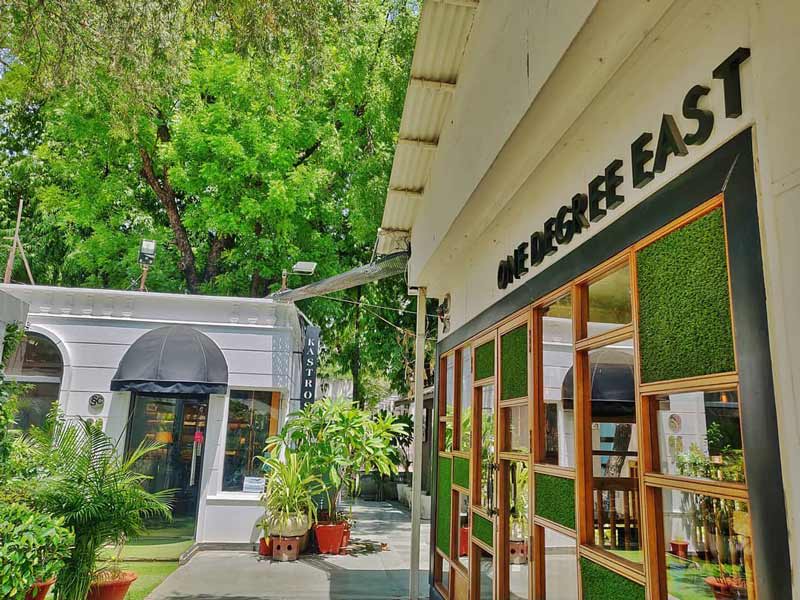 This market was started and is run by a welfare organisation founded by the Air Force Officer's Wives. The complex faces Ashok Hotel and is surrounded by beautiful, well-maintained lawns. You will find stores selling quite a variety of products here, from an exclusive range of vintage pieces for home décor to traditional, beautiful apparel! And how can we forget, this place also houses our all-time fave cafe - Diggin! 'Nuff said!
2. Champa Gali, Saidulajab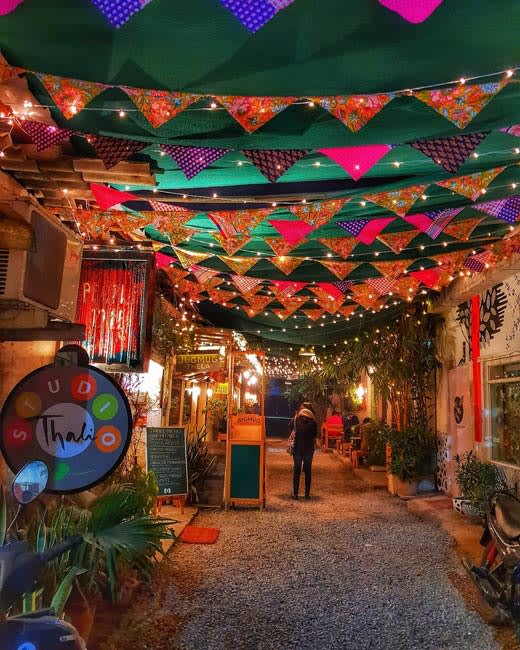 Picture Credits: foodietraveller1
This one is a well-kept secret among Delhiites and for good reason! Champa Gali is in Saidulajab, a small village in Saket, and we admit that the name is enough to make anyone go, uh, what? But this place has over recent years become a hub for people looking to build a place of culture and art, away from the cacophony of the mainstream. It houses some great cafes such as Jugmug Thela, famous for its cookies, and Blue Tokai, beloved for its amazing coffee. (Did you know that Blue Tokai coffee is amongst the many gifts that KJo gives in his special Koffee With Karan Gift Hamper?!)
Some other stores you'll find here are Jugaad and Studio Metallurgy which sell handmade goods you won't find anywhere else. Come here on a weekend and you might find some interesting events taking place such as open mic poetry or just a group of friendly musicians jamming to old tunes. Seeya there!
3. Shahpur Jat Village, Hauz Khas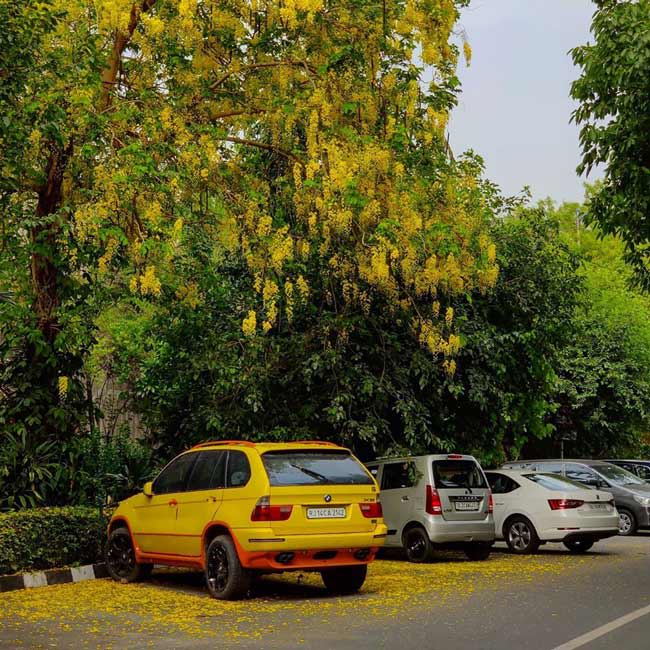 Picture Credits: dazedaurconfused
This place is an eccentric mix of rural and urban which has only developed and become more and more popular over the years. It's well known for its boutiques which offer the most gorgeous ethnic wear and wedding apparel in Delhi. Come here at night and walk through the quaint streets, lit up in fairy lights and a gentle glow from the cafe storefronts. If not for shopping, you will surely fall in love with this place because of all the eccentric décor which is affectionately Indian and yet high-street. 
The Shoe Garage offers leather and suede shoes, which are fairly affordable. Bohame has textiles and accessories which showcase the art of Indian craftsmanship and has something to offer for all budgets. Visit Potbelly Restaurant for some yummy Bihari cuisine and if you have your furry friend with you, Puppychino is you and your pet's retreat!
4. Dilli Haat, INA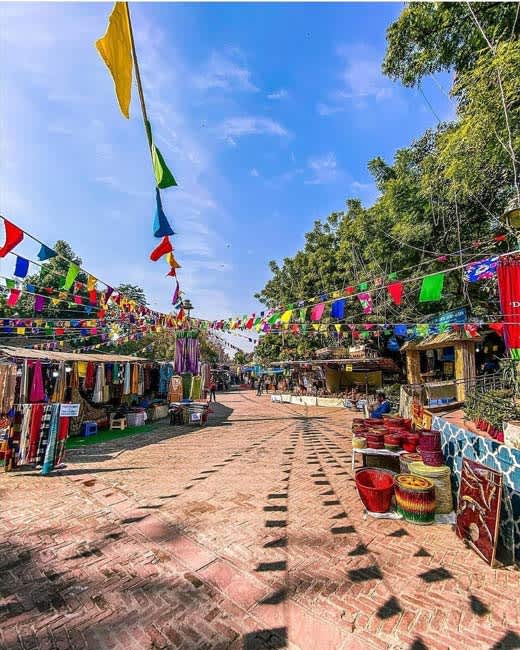 Picture Credits: delhikagabru
This place is a must-visit on the weekends as you will surely find some cultural performances taking place here. Here, you will find stores from all the states of India offering traditional handmade clothes, accessories, home décor and stationery along with spices and snacks. It also has food stalls from all states offering the true taste of India. 
Pick up a tasteful leather bag, some classy Chikankari kurtis or a pair of leather juttis and your OOTD is sorted! If you're looking for gifts, your search is over - they've got a wide array of lamps and wall paintings to choose from. Pick up the perfect dupatta to complement your outfit or some statement jewellery in silver for a little ethnic bling. Stop by at the Manipur stall for a plate of steaming momos or at the Maharashtra stall for delish chatpate vada pav and make a day of it!
5. Amar Colony Furniture Market, Lajpat Nagar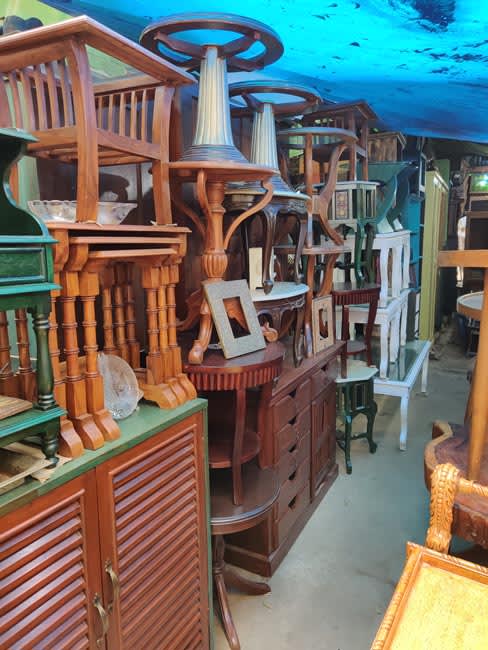 If you're looking to amp up your home or simply want to redecorate your room, Amar Colony is the place to head to. It's chock-full of stores selling new and secondhand furniture pieces. The real gems here are the vintage furniture shops selling pre-loved stuff. Hunt long enough and you will definitely come home with some classic pieces. You'll find chairs and tables, mirrors and drawers, and everything else you could possibly think of!
Gianiji Furniture Shop has a stunning collection of vintage baubles. You might need to put your bargaining skills to test here and some of the shopkeepers start off with a really high price, but if you can haggle well, you might get it for the right price and if not, you'll still have something in your house that looks fit for a Rajasthani royal haveli!
6. Khan Market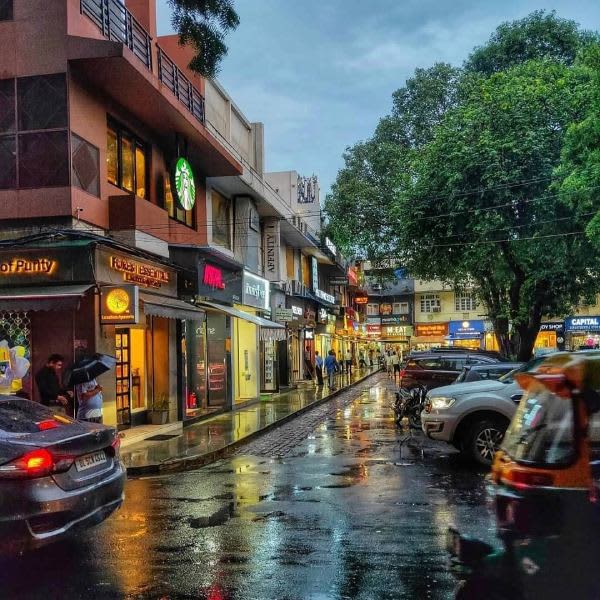 Picture Credits: beenuarora7752
Khan Market is one of the oldest and most popular markets in Delhi and is unequivocally a haven for both localities and tourists. It has always been our fave hangout place and has managed to maintain its charm even after having garnered massive popularity and crowd over the years. Whether you're looking for a weekend dinner with the family, a drinking sesh with friends, or just a shopping stroll at designer stores, Khan Market has got it all!
You'll find a wide array of cafes and restaurants here, including popular names like Perch, The Big Chill, Soda Bottle Opener Wala and more. Also, if you are an avid shopaholic then you can get your hands on the latest designer wear collections from famous designers like Ritu Kumar, Rana Gill and more. So folks, what are you waiting for? Head over here ASAP!
7. Monastery Market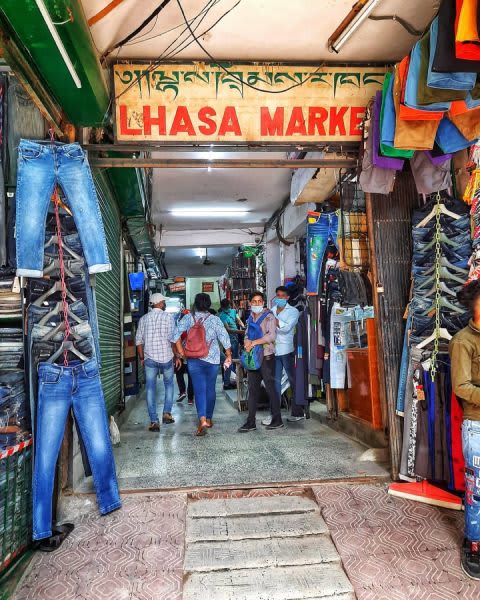 Picture Credits: indiawalla
Hidden under the ISBT Shahdara Link Flyover is the Monastery market that is a haven for all shopaholics. It is a tiny Tibetan market that has a wide array of winter collections. From warm woollens to chic leather jackets to boots and shoes, you'll find it all in here - that too at super affordable rates. There is also a pretty Buddhist Monastery here, if you're in the mood to explore. So folks, If you're looking for a market where you can get your hands on super cool clothing collections without splurging a lot, then don't forget to check out this gem of a place in the city.
8. Connaught Place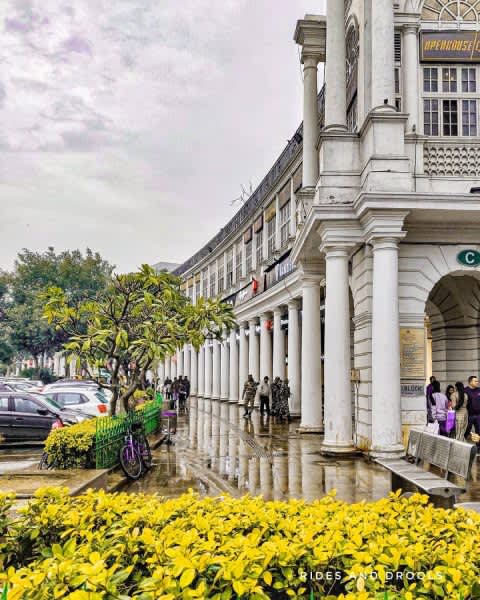 Picture Credits: ridesanddrools
While making a list of the most beautiful markets in Delhi, how can we not mention Connaught Place? Also known as CP, Connaught Place is every Delhite's go-to place for chilling. The white buildings represent the colonial structures built by Britishers and the big flag in the middle of Central Park truly adds charm to the lanes here.
Doesn't matter if you're looking out for a book, a gadget, an outfit or a dish, you'll find it all here. This market has got both - swanky showroom shops like Adidas, H&M, Croma, and street markets like Janpath and Palika Bazaar.
P.S. While here, don't forget to do cafe hopping after you're done shopping. We 10/10 recommend Diggin, Xero Degrees, Junkyard and Cha Bar.
So which one(s) are you planning a jaunt to this weekend? Tell us in the comments below!