Delhi
Cutesy Card Holders, Adorable Beach Mats & Much More @ Wanderlust By Sahiba, Kailash Colony
This cute little store in Kailash Colony market is the product of two of everyone's favourite dreams, except that neither of us have come up with what Sahiba is proudly calling her own business! She loves to travel and she loves shopping, and the only way she could make money out of her two passions was to give us a glimpse of (and the opportunity to buy) the pretty stuff she shopped for during all her travels. Wanderlust by Sahiba is basically Sahiba's shopping haul from around the world, made available to us!
Around The World With Her Shopping Shoes On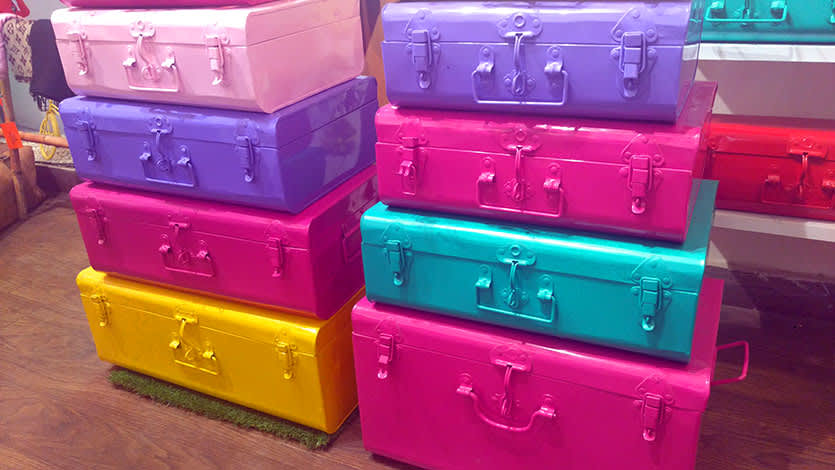 Wanderlust has brought in adorable and quirky stuff from over 10 countries now, namely Belgium, Holland, Australia, Spain, Singapore, Thailand, Dubai, France, Maldives, and Indonesia. In fact, she just got back from Maldives a few days ago, where she made great use of the beautiful beaches to shoot for the beach stuff she'd shopped for in Spain! Trotting across Spain, Wanderlust picked up some really delightful takeaways from Barcelona, Malaga, Marbella, Seville, Ronda, and Ibiza *starry eyed*.
As much fun as the Spain trip sounds, getting all these pretty things back was quite a task. "We were already prepared to pay for our extra baggage on our final flight out, but these small local airlines don't even allow cabin baggage!" exclaimed Sahiba, recalling the most harrowing ordeals from her recent trip.
Wanderlust Is All Things Cute & Quirky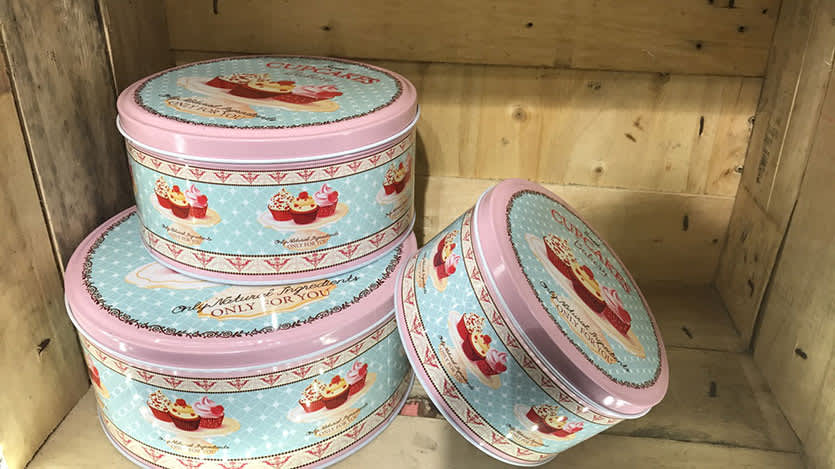 We just couldn't get over all the adorable stuff in this colourful little store! The collection of lens cases here will make you go "aww!" in an instant, wanting to buy them all even if you don't wear lenses! The colourful trunks stand piled tall on one side, brightening up your day in a jiffy. The cutesy tins of various shapes and sizes would make you want to bake something and send someone a sweet gift in them! Oh, and did we mention the pool floats? They have these charming little beach-themed inflatable pool floats for you to snap up!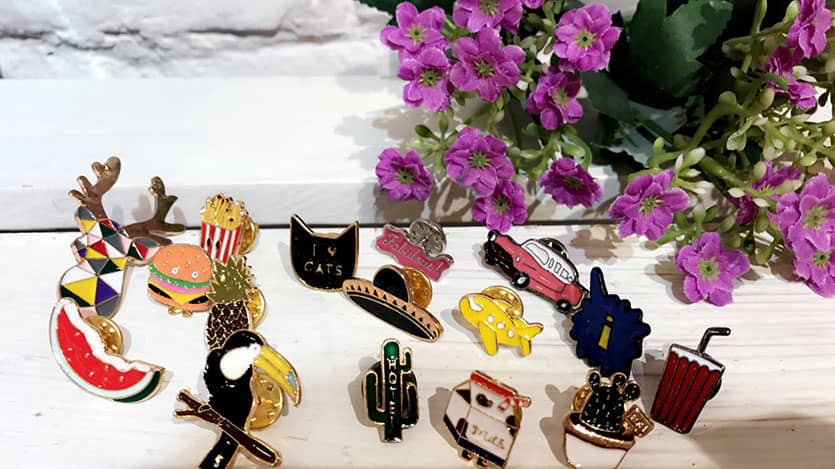 Then there's this whole range of peppy beach mats that come designed like pineapples and what not! They also have some super cool beach hats - we were in absolute love with everything in this store. Also, who says men can't get cute accessories for their clothes? At Wanderlust, they can! An entire collection of teeny tiny pins for men's shirts awaits you here!
Adorable Stationery To Go Gaga Over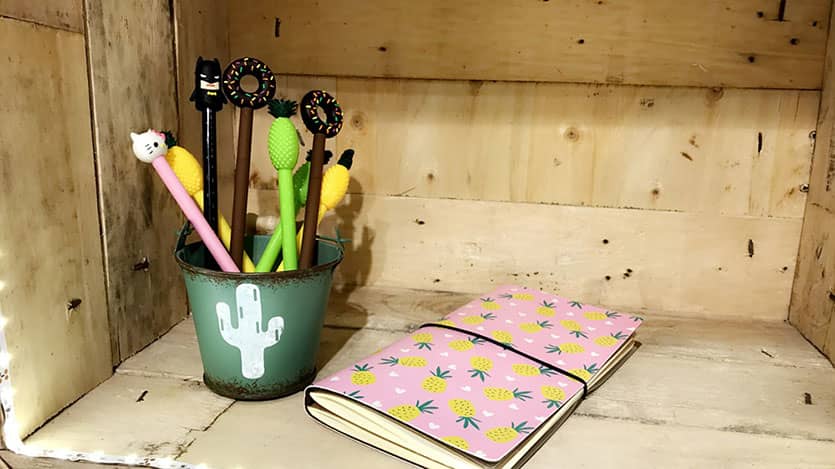 Wanderlust has quite a variety of cool stationery items that we just couldn't get enough of! Tempting colourful macarons that turned out to be erasers, smart tin containers that actually house diaries and journals within them, cute pens with pineapples and donuts for heads, card holders that double up as cigarette holders with vivid, quirky designs on them, travel themed pen stands that can also be made into piggy banks, handy journals with cool covers, tiny delightful keychain pouches for all those little things we often tend to lose, and so much more just waiting for you guys to adore!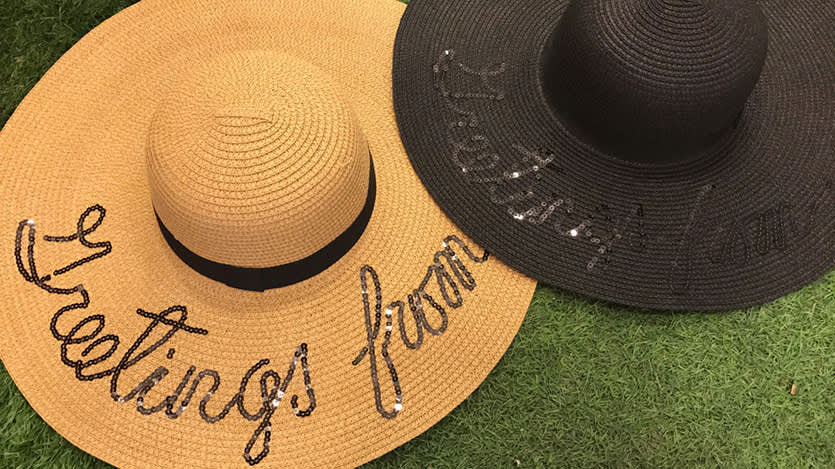 We'd definitely recommend you guys to stop by and take a look at this lovely collection of all things cute and quirky! Moreover, Sahiba's stories about all her trips and where she got what from will really peak your interest and make you want to do something that lets you convert your passion into your business!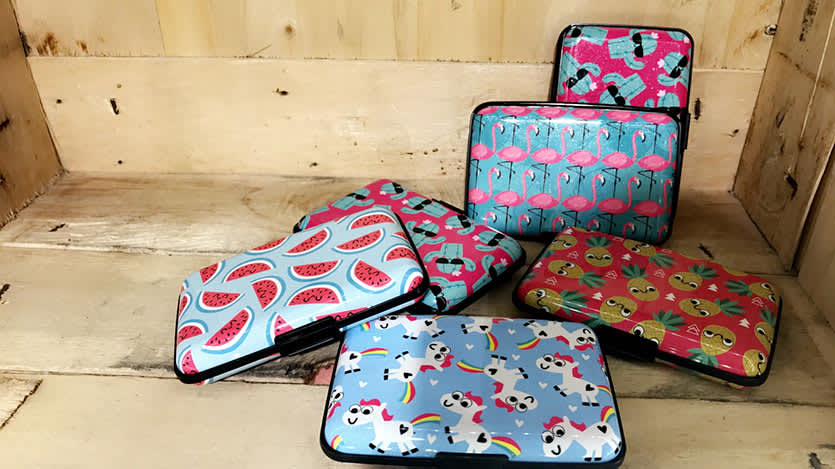 P.S. - We're so coming back for more of those beach hats!
Where | HS-26, Kailash Colony Market, First Floor (Below Cafe 27)
Here's Their FB Page | https://www.facebook.com/wanderlustbysahiba/