Delhi
Culture Vultures, Here's 8 Amazing Cafes Nestled Inside Cultural Centres You Need To Visit RN!
Delhi is a mosaic of cultures, not just of those intrinsic to India but also of many found around the globe. The beauty of the city lies in its diversity and heterogeneity. And as denizens of the capital, it is upon us to enjoy the vibrancy of the cityscape. Narrowing down your hunt for such kaleidoscopic hidden treasures, we bring to you a list of interesting cafes, all placed within the cultural centres of the city. Go indulge!
1. Cafe Lota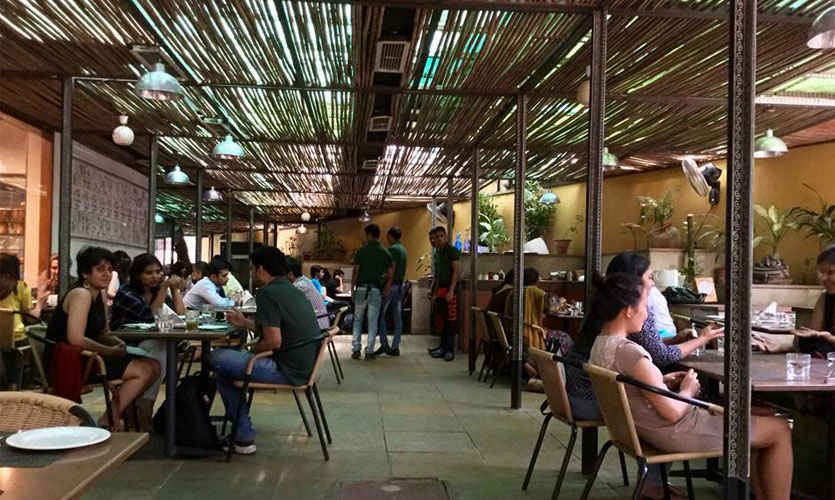 Located inside the National Arts and Crafts Museum, this serene cafe has nothing other than cool vibes to offer with the calmness of the surroundings, the plant pots around the sides and a cool breeze. Open to all, Cafe Lota serves Pan-Indian delicacies but the highly recommended ones are Palak Patta Chaat, Masala Chaas and Konkan Fish Curry!
Meal For Two | Rs 1,200
Location | National Crafts Museum, Bhairon Marg, Pragati Maidan
2. Caara Cafe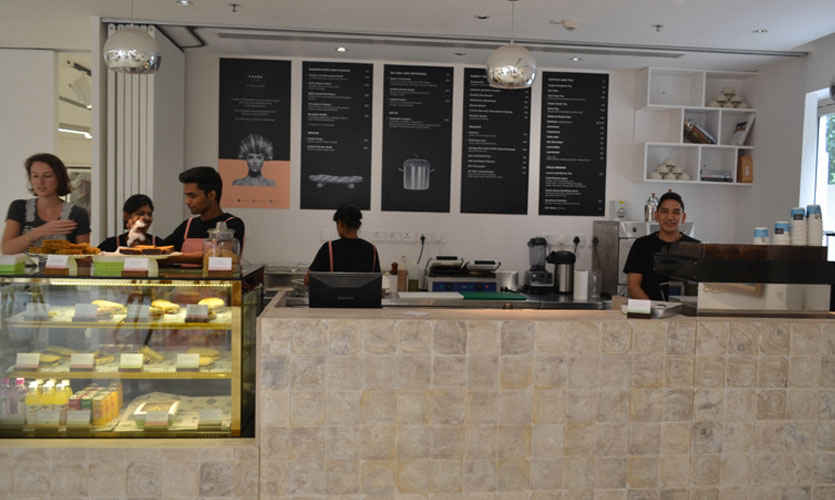 A fairly new substitute for the old canteen, the CAARA Cafe in the British Council, with its pristine white decor with art beautifying the walls is a treat in itself and is open for all (just carry a valid ID!). They offer Continental and Italian cuisine. It's the perfect place to sit down for a cup of coffee and a piece of cake, which by the way, is amazing and do try their Super Food Vegetarian Salad as well when there! 
Meal For Two | Rs 600
Location | 17, Kasturba Gandhi Marg, British Council, Janpath
3. Triveni Terrace Cafe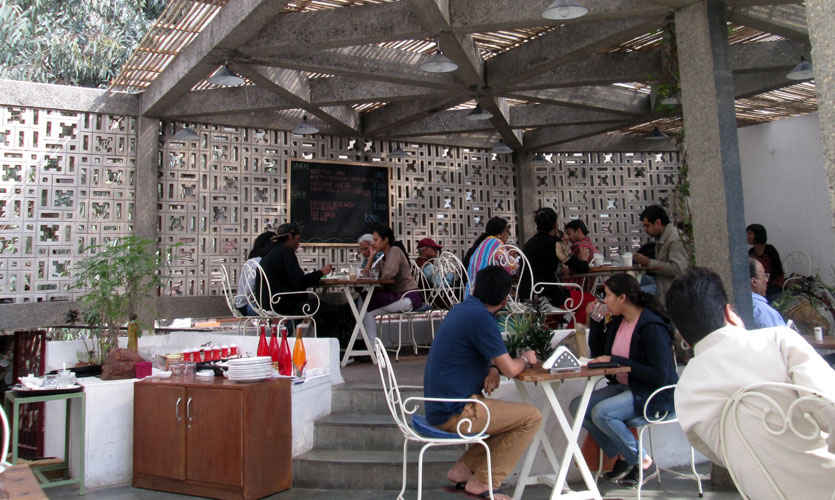 This little cafe located inside Triveni Kala Sangam is perfect for snacking and lunching when on a budget. They also have a garden sitting outside which is best enjoyed on winter afternoons. Triveni Cafe serves delicious North Indian grub and more! The best things to have here are the South Indian Filter Coffee and Pakoras, which are perfect for the winter season that is now upon us all.
Meal For Two | Rs 450
Location | 205, Tansen Marg, Opposite FICCI Auditorium, Mandi House
4. ICC Cafe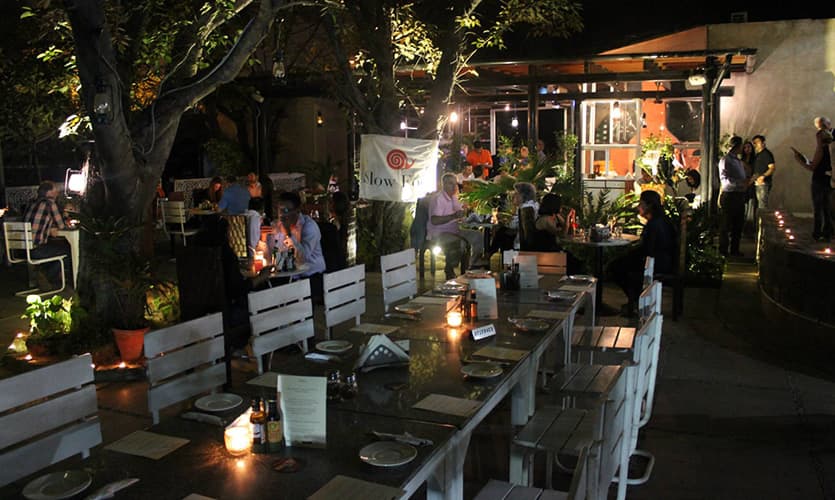 The Italian Cultural Centre Cafe with its beautiful outdoor patio overlooking the kitchen is an amazing place which will please all your senses! The best time to visit would be during the evenings when the garden is candle lit. The Italian food they serve is the best in the city, especially their thin crust pizzas. It's open to members and their friends only. 
Location | 50 E, Chandragupta Marg, Chanakyapuri
5. The All American Diner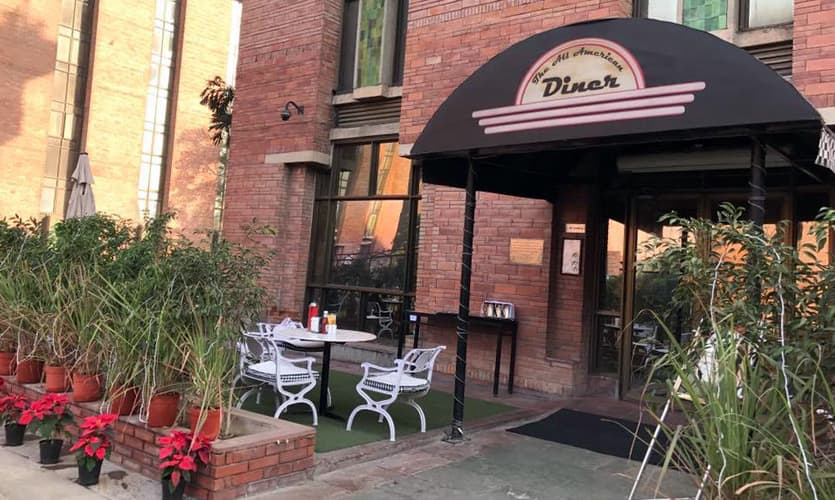 A hip place in IHC serving American food is the well-known All American Diner. Visit them especially for breakfast as they offer delish pancakes, waffles and tons more awesome options! Their Belgium Waffles and Juicy Lamb Burger are not to be missed. It's Open to all, so come one come all!
Meal For Two | Rs 1,000
Location | India Habitat Centre, Lodhi Colony
6. Korean Culture Centre Cafe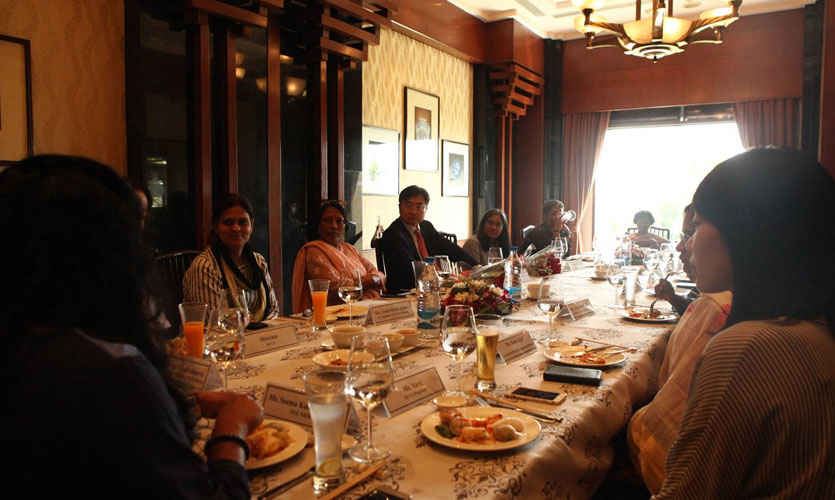 Although a little hard to find, the authentic Korean food makes this place worth the effort. Korean snacks, spicy Kimchi Rolls, and delicate cups of tea called Fairytale are enough of an impetus to visit this place. The food is way less pricy than the other Korean cuisine-serving outlets in the city. This cafe is open for all to come and devour some authentic Korean offerings! 
Meal For Two | Rs 700
Location | A 25, Lajpat Nagar IV
7. Ethiopian Coffee Shop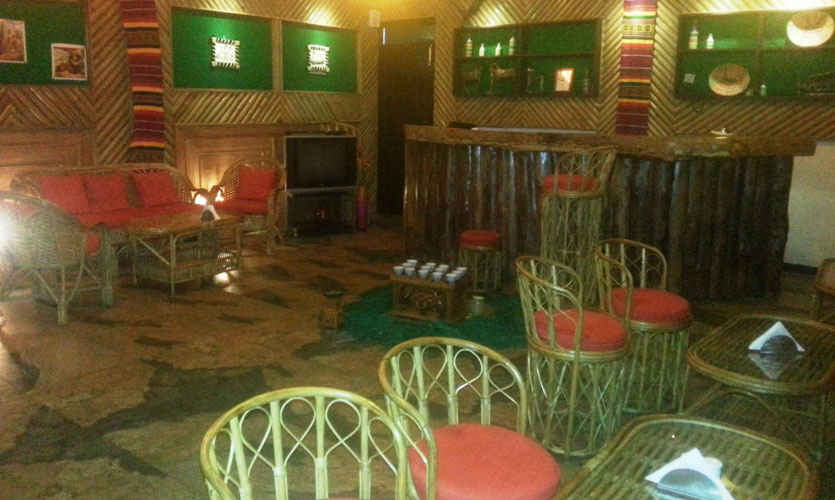 Being the only place serving Ethiopian food in the city, it's a must visit for food lovers! Located in the Ethiopian Cultural Centre, Injera, their sourdough pancake topped with various spicy vegetarian or non-vegetarian options and their special ethnic coffee are not to be missed. They serve African and North Indian food. Although it's open only for members, the first time visit is open for all (a valid photo ID is required though!). 
Meal For Two | Rs 1,300
Location | 7/50 G Niti Marg, Chanakyapuri
8. India Islamic Cultural Centre
Designed like a typical Indian restaurant, this place serves exemplary Mughlai food. Their Biryani is worth many many tries and the portions are more than generous. It is accessible to members and their friends only. They also offer the place to members for throwing personal banquet parties albeit with awesome Mughlai grub! 
Location | 87-88, Lodhi Road, Lodhi Estate
Pick a sunny afternoon, take a book along and gorge away to glory at these precious cultural centre cafes!