Delhi
Culinary Hero Of M Block Mkt | Here's Why We'll Never Ever Get Over Brown Sugar
Wheat momos? Check. Tandoori momos? Check. Yum, healthy & satisfying junk food? Double check! Yes, we're talking about Brown Sugar in M Block Market, GK I. The haunt has been winning hearts (and tummies) of Delhiites ever since it's inception, and so we headed here (yet again) to feast ourselves with the scrumptious grub they offer. 
Spotting the store is a cakewalk as it's located just at the entrance of M Block Market. The eatery doesn't have any seating area, but boasts two tables to help you easily devour your platefuls. But the fun fact is that despite having no seating, this place is always full up with a good number of people. Yes, there are long queues also at times, but we know that it's all worth it. Scroll down to read our food story at Brown Sugar and see if you can spot your favourites! 
Chicken Tandoori Momos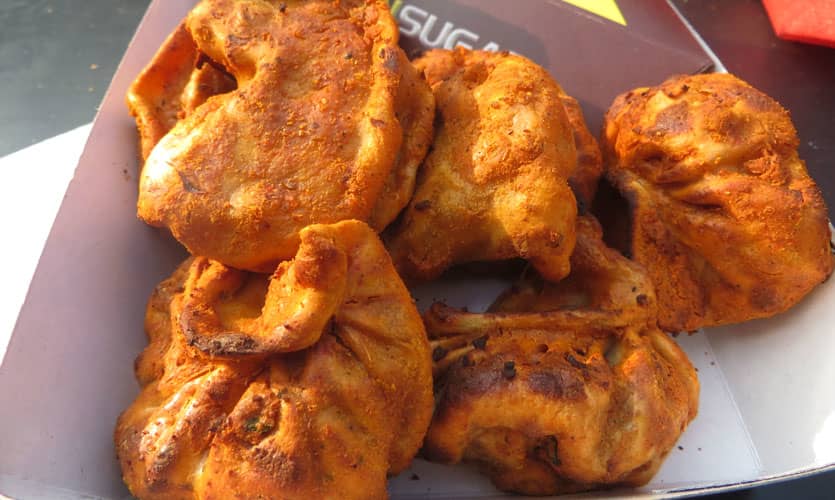 Since the place is known for their delectable, healthy and different kinds of momos, our first order had to be a plate of this. We asked for their Chicken Tandoori Momos. The momos were topped with scoops of yummy masala and served with their staple mompo sauce which you can't find anywhere else! Crispy on the outside and super filling, satisfying and nummy on the inside, these momos are just balls of heaven on a plate. If you've been here before, you'd already know the feeling! 
Price | Rs 177
Passion Fruit Refresher
To accompany the sumptuous momos, we ordered ourselves a mojito - their Passion Fruit Refresher. We must say that this beverage is rightly named, as refresh us it totally did! Super chilly and jammed with chunks of ice cubes, the Passion Fruit Refresher and the momos made an unforgettable combo that we highly recommend!
Price | Rs 107
Corn N' Spinach Grilled Sandwich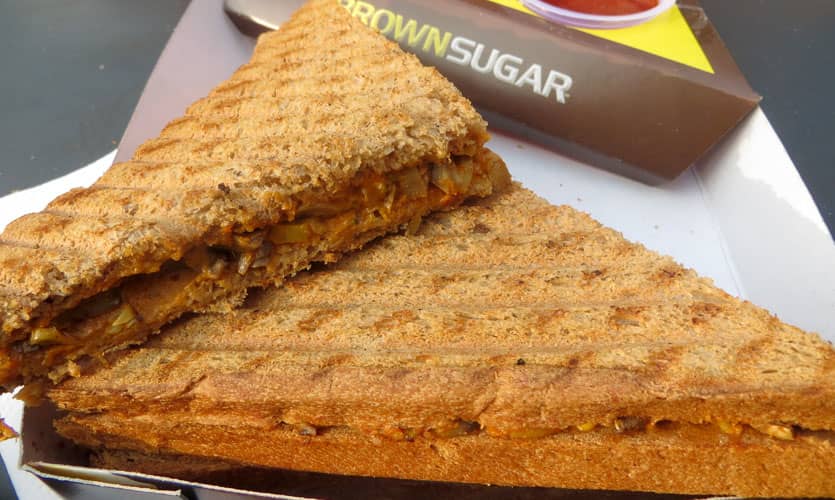 Next up was their Corn N' Spinach Sandwich. This was served with the staple ketchup and we loved it and how! The filling with moist and gooey and the corn and spinach were well cooked and blended perfectly with mayonnaise, ketchup and a hint of mustard sauce. The hero of the sandwich was certainly the stuffing, which was just delicious! 
Price | Rs 107
Blueberry Cheesecake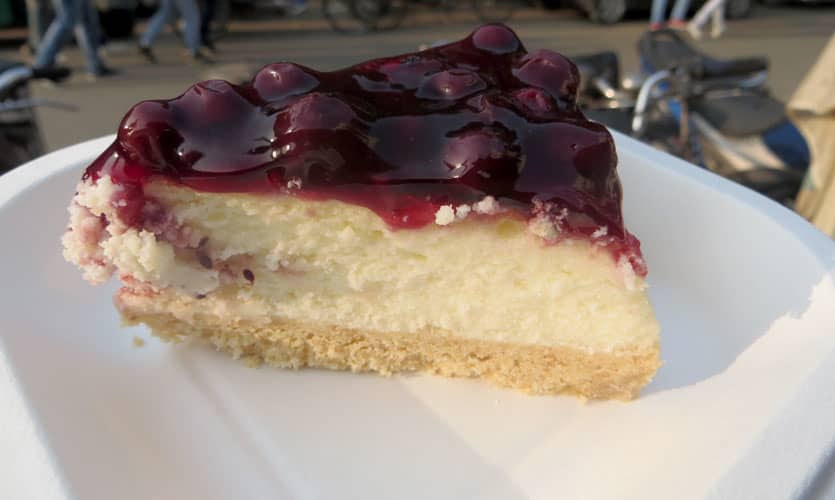 To end our wonderful meal we ordered a thick wedge of our beloved Blueberry Cheesecake. Fresh, extoic and super cheesy is what best describes this delicacy best. The last layer was crunchy, the big middle was full of cheese (the part that took our heart away, that is) and the top was slathered with blueberry sauce and fresh chunks of actual blueberries. Yum! Each bite made us crave for more.
Price | Rs 120
So basically, this eatery whips up unforgettably delicious dishes that will certainly keep you coming back for more - go on for a bite of delish grub and some nostalgia on the side!
Meal For Two | Rs 600
Location | M-73, M Block Market, GK I
Ratings | 3.5/5