Delhi
4 Finger-Licking Dishes You've Got To Try At KC Fast Food In Ashok Vihar
Discovering Delhi one street food joint at a time! There are countless joints spread all over the city which serve some mouth-watering food. KC Fast Food is a pretty small food joint near Lakshmi Bai College which serves some amazing food at really pocket-friendly prices. With only a couple of tables available for customers, this place is pretty famous around the area - especially the Lakshmi Bai College students. We took it upon ourselves to check this place out for you and prepared a guide on what you should try based on what we gobbled up here:
1. Masala Maggi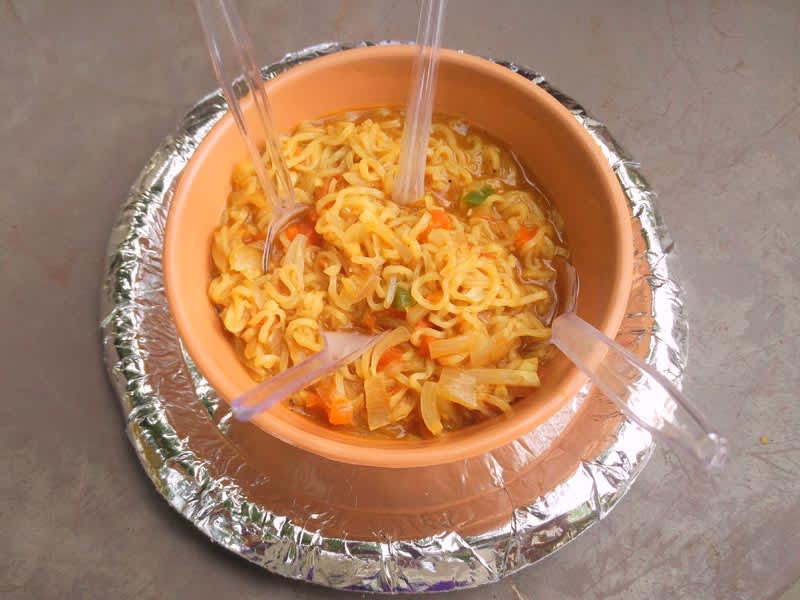 If there's one thing we've learned, it's that one should never say no to Maggi! We couldn't resist trying their Masala Maggi out and we were not disappointed at all. There were a few veggies in this dish including tomatoes, onions, capsicum and even garlic. Although these '2-minute noodles' took definitely more than that to be served to us, the amazing spicy flavour blew us away. Believe us when we say this; it didn't take us more than two minutes to hog it all!
Price | Rs 40
2. Honey Chilly Potato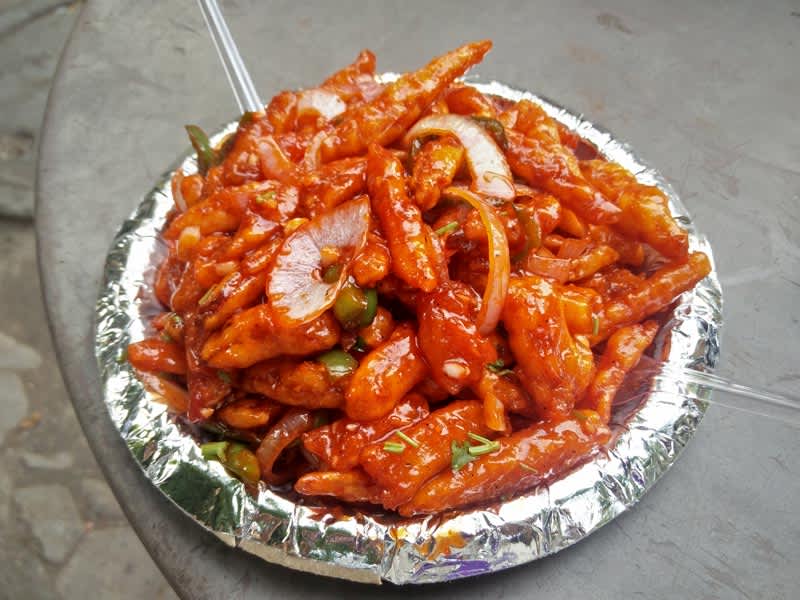 Okay guys, y'all NEED to try their Honey Chilly Potato if you're ever near Ashok Vihar! They're crispy and crunchy, and perfectly cooked with onions, capsicum and just the right amount of spices. The flavour of the perfect mixture of sauces will captivate you, plus they serve a HUGE quantity; it will at least two people to finish their half plates (we're not kidding!). We dived right in and bet you will too once you try this delish dish!
Price | Rs. 70 (Half Plate) & Rs 110 (Full Plate)
3. Veg Momos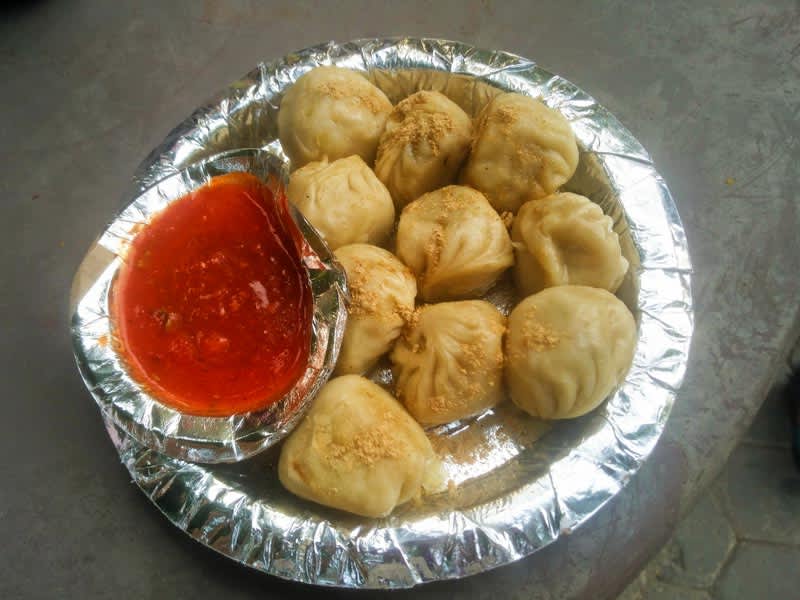 Being the true Dilliwaalas that we are, it's impossible for us not to order momos once we see them on the menu. We ended up trying their Veg Momos in the end and were left pretty disappointed. The stuffing of the momos (mostly cabbage) tasted bland despite being spicy. Even the spicy red sauce didn't help mask the tasteless momos. Thumbs down for this one!
Price | Rs 40
4. Spring Roll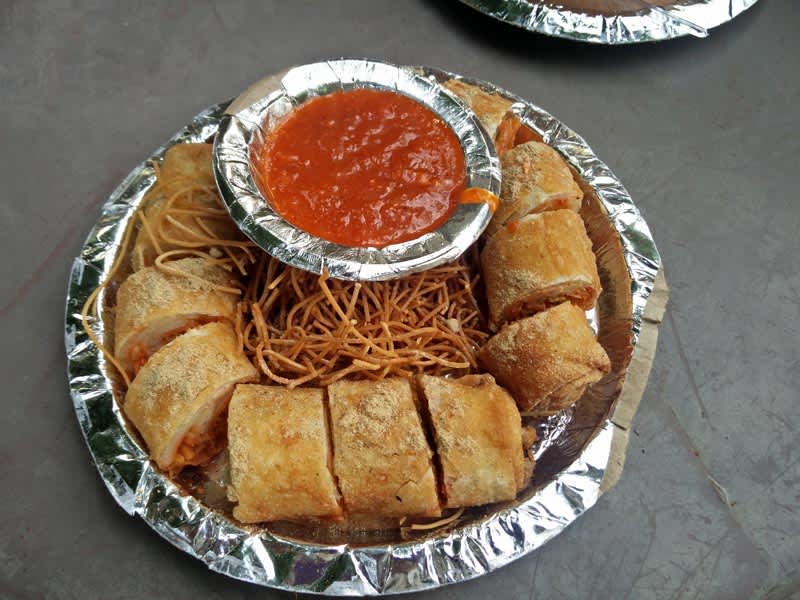 This place offers strictly vegetarian food, so there's no option of chicken or mutton. But their Spring Rolls might just make you forget the taste of meat! With just a glance and the scent of this dish, we knew this one was going to be better than our expectations. These rolls were super crunchy and super tasty - thanks to the tangy sauce served alongside. They also serve some masaledar chop suey served on the side. It's one of their most famous dishes and rightly so! 
Price | Rs 40 (Half Plate) & Rs 80 (Full Plate)
After all the intake of spices, refresh yourself with a good ol' bottle of Coke or Pepsi like we did here. You can also try their Manchurian, Pasta or Chowmein. Despite being vegetarian, their menu offers a huge variety of items. Our experience overall was great and we definitely recommend you guys go check it out for some belly-filling food at really cheap prices!
Where | KC Fast Food - Shop Number 19, DDA Market Near Lakshmi Bai College, Ashok Vihar Phase III
Meal For Two | Rs 350
Timings | 10 AM - 9 PM
Call Them | +91 9871 793 873
Check Out Their FB Page | https://www.facebook.com/KC-FAST-FOOD-2180635388820017