Delhi
Crunchy Momos, Soya Sticks & 3 More Yummies Starting @ Rs 20 To Try At This Lil Stall
This lil stall in Vijay Nagar happily dishes up all sorts of delicious street food delicacies like momos, Soya Sticks, Amritsari Chaap and draws a regular crowd of hungry students. Called Nalwa's Hot Spot, this is one place you've gotta drop by at for some scrumptious and pocket-friendly eats for your after-college munchies! Take a look at our top fave dishes to order up when here!  
1. Soya Sticks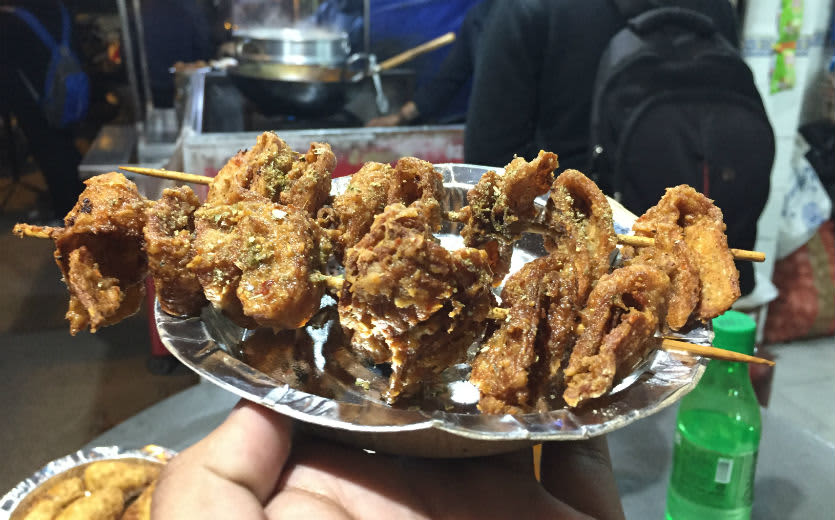 In addition to the delicious momos, this stall whips up delicious Soya Sticks as well. They're crispy and succulent and make for a thoroughly satisfying snack! Just like the momos, their Soya Sticks are served with a dollop of mayo and some chutney to go along with 'em!
Price | Rs 20
2. Chicken Fried Momos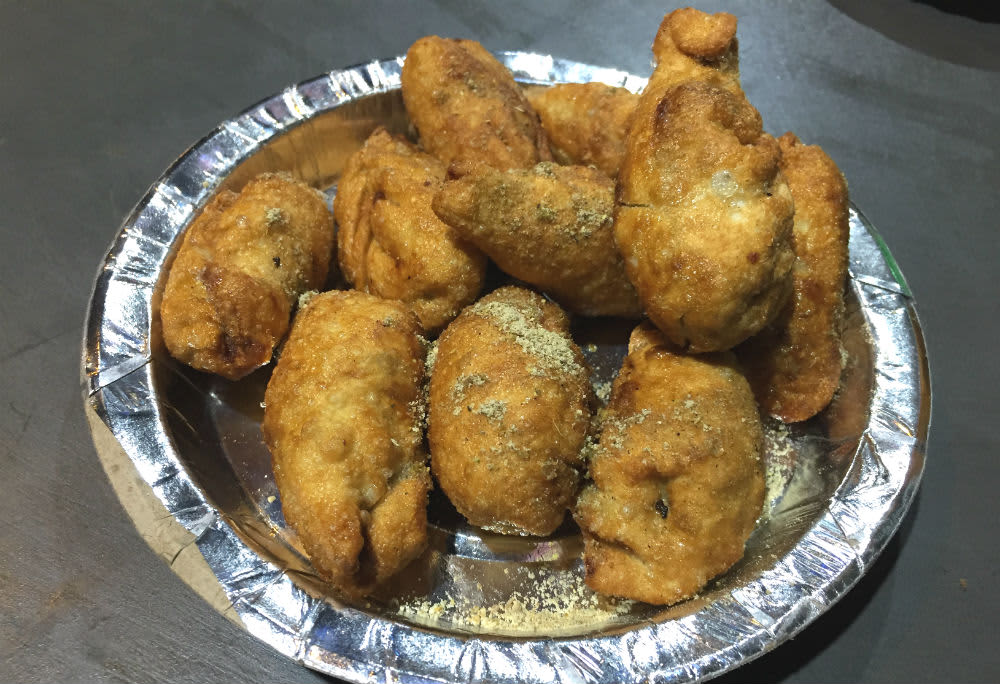 This stall is a hidden gem which serves delectable Chicken, Paneer and Veg Momos. They offer a variety of options when it comes to momos like gravy, fried and steamed ones. Chicken Fried Momos, however, taste the best and come alongside loadsa mayo and zesty chilli sauce!
Price | Rs 60
3. Spring Rolls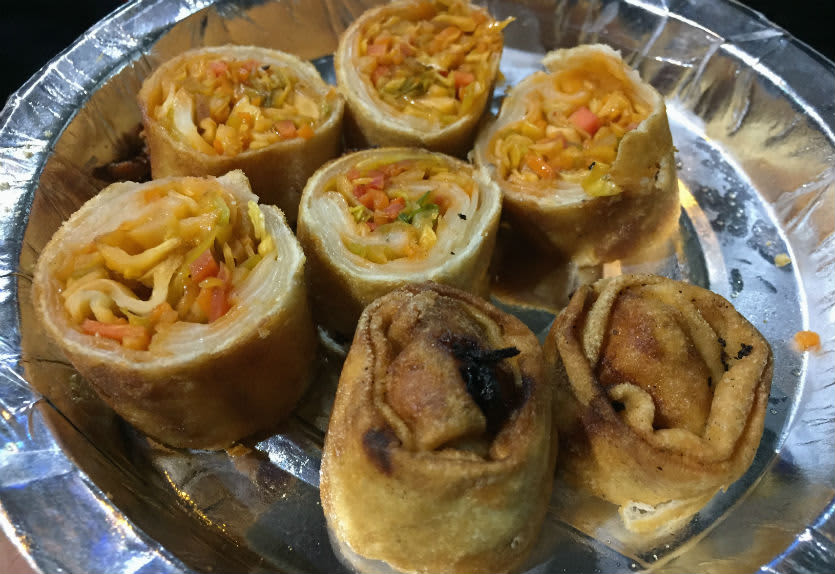 Hot Spot also has some super crispy spring rolls in store for y'all! Stuffed with generous masses of crunchy, juicy veggies, the Spring Rolls are not overly oily, which is always a plus point in our book. Defo try for some soul-soothing satisfaction!
Price | Rs 30
4. Amritsari Chaap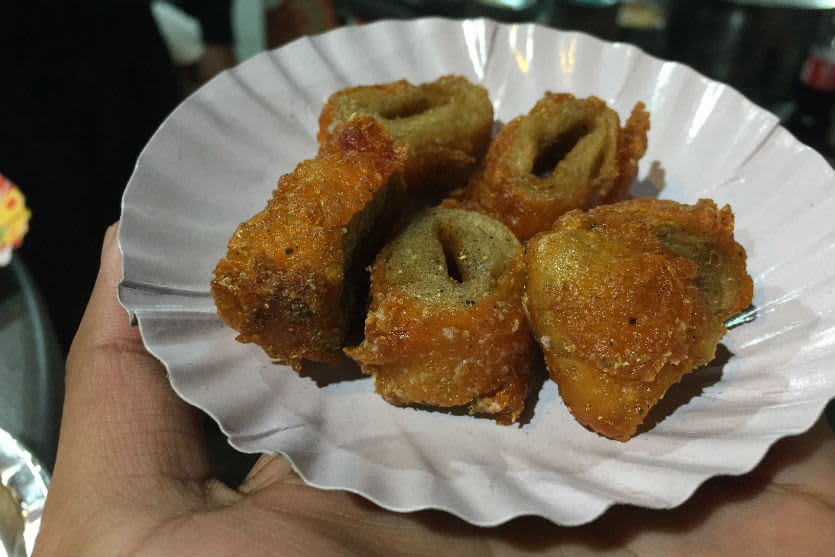 If you're a chaap lover, you can happily devour their Amritsari Chaap which comes fried and nicely crisped. It tastes delicious with the mint sauce served alongside, and at Rs 30 a plate, quite a pocket-friendly snack to indulge in!
Price | Rs 30
5. Kurkure Momos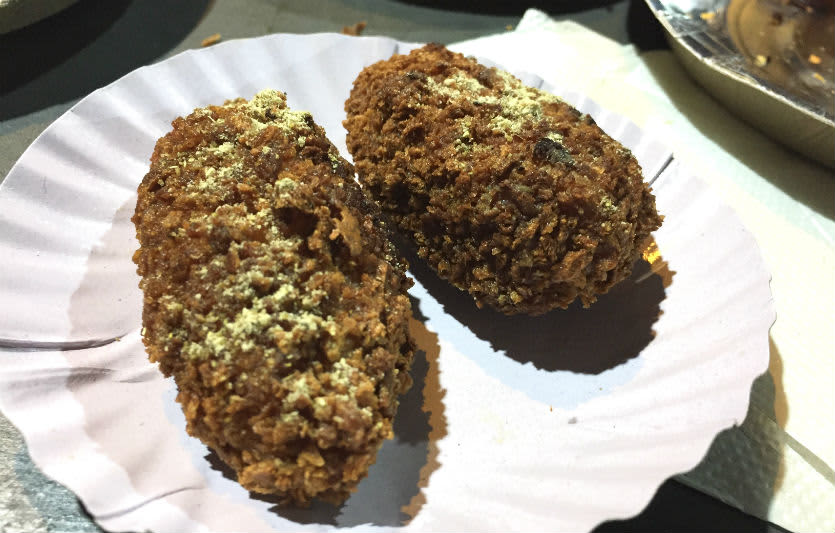 Nalwa's special Kurkure Momos are just heavenly! The minced chicken filling inside the momos is totally fresh and nice and juicy. You can try their paneer and veg Kurkure momos, but our vote goes firmly for their Chicken Kurkure ones!
Price | Rs 80
Nalwa's Hot Spot is the one place you can count on for whipping up delicious, zesty and desi street food at pretty damn reasonable prices, so defo come on by! Fair warning - Nalwa's is open just 6 hours of the day, starting from 4 PM, so time your jaunt accordingly!
Meal For Two | Rs 200
Location | Nalwa's Hot Spot - B-85, Old Gupta Colony, Near Kalyan Vihar, Vijay Nagar
Check Out Their FB Page | https://www.facebook.com/Nalwas-Hot-Spot-794408957337492/