Delhi
Crumbly, Gooey & Utterly Mouthwatering: Scamper To These Places For The Best Brownies!
Brace yourselves, winter is almost here and we all need our comfort food to get through this frigid season, don't we?! What better comfort food than a hot, moist brownie in the chill? A small yummy brownie can cheer you right up in the gloomy winter and get you through the day. Delhi being Delhi, has unlimited options for everything and we're here to help you narrow down the best of the rest. So here's a list of all the places that serve the best brownies in town for your tingling taste buds!
Elma's Bakery, Bar & Kitchen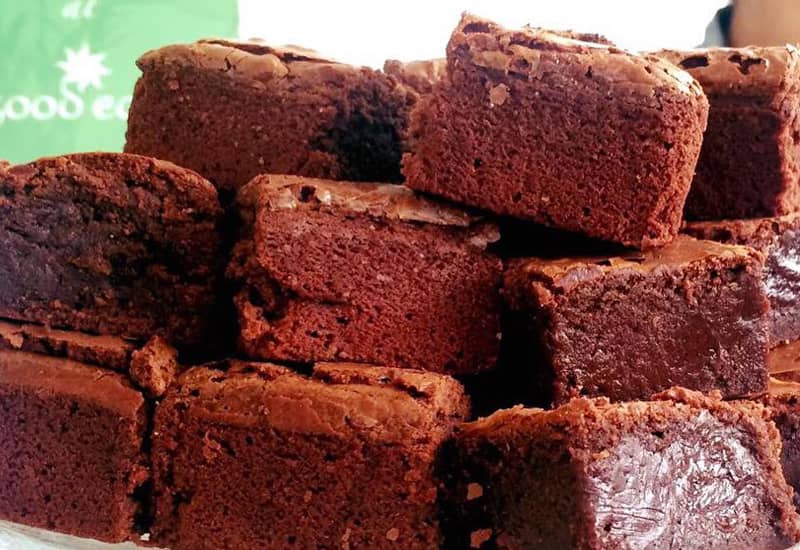 One bakery that is recommended for all sorts of moods! This cute little bakery will surely remind you of your granny and her warm, fragrant kitchen. Beautifully lit, with soulful music in tow, Elma's has never been disappointing. Those freshly baked, mouthwatering brownies are a must try here. Their Chocolate Brownie will help you get over anything and lift your mood right up!
Price | Rs 150
Locations | Select Citywalk, Saket, HKV & Mehar Chand Market, Lodhi Road
Diggin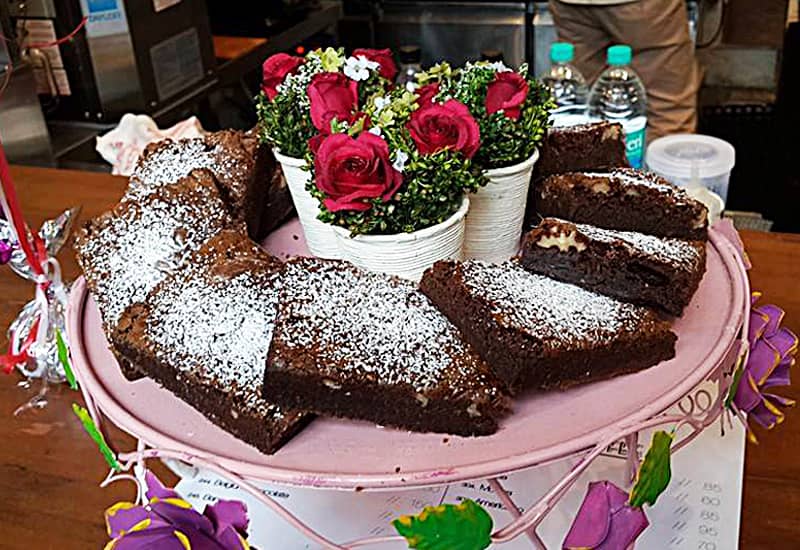 Dig into their Chocolate Walnut Brownie with French Vanilla gelato - which makes for the most perfect winter combination ever! Situated in the hustle-bustle of Anand Lok, this joint is one of the favourites for all DU South Campus students. Diggin is the perfect comfort place for a chilly winter, and their brownie just adds tons of brownie points to the café!
Price | Rs 195
Location | Anand Lok Shopping Centre, Opposite Gargi College
Maison Des Desserts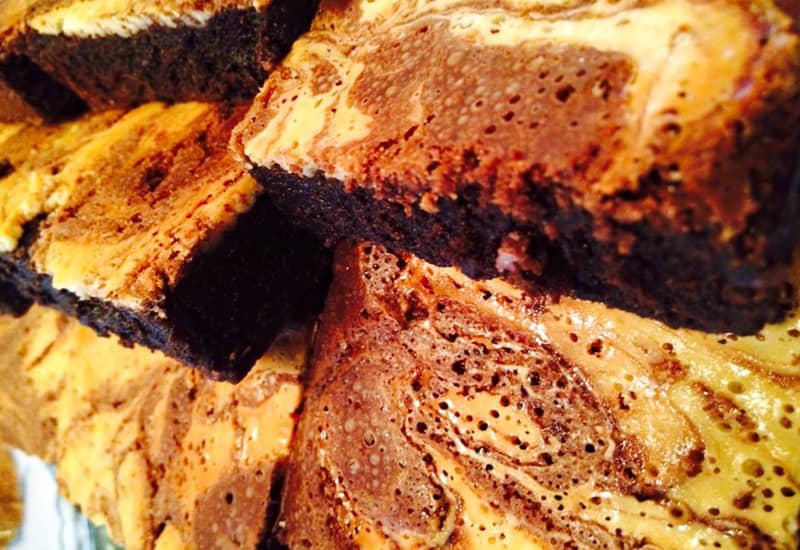 This French bistro is literally everything French! The bistro will happily cater to all your French baked goodie fetishes. Their brownies are so totally worth a try! Flat, baked brownies with dense chocolate and walnuts with thoroughly moist cores are just amazing. This cozy little place will surely make you try more French desserts, and then you'll just have to come back for more, but till then, their brownies are a safe (and delish) buy!
Price | Rs 1,800 (Box Of 12 Brownies)
Location | T- 49, Hauz Khas Village
The Bombaykery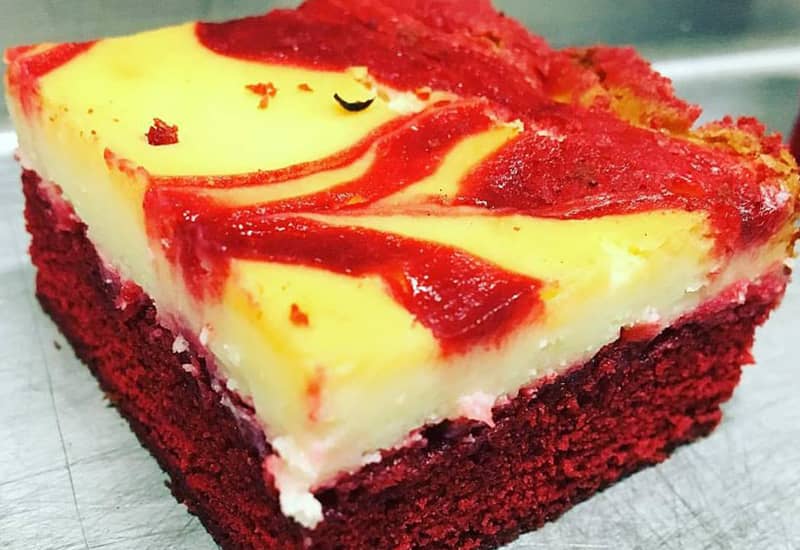 All you brownie lovers, you'll thank all the Gods (old and new) for this one! The Bombaykery is a home-spun, home-delivery bakery tucked away in Gurugram. It offers not one, not two but a total of three different types of brownies for you to gorge on. Their Chocolate Chunk Brownie and Red Velvet Cheesecake Brownies are Bombaykery's absolute best. This one's for all you Gurugram denizens!
Price | Rs 60 (Chocolate Chunk & Chocolate Walnut) & Rs 70 (Red Velvet Cheesecake)
Call Them For Orders | +91 9811 801 005
Hey' Sugar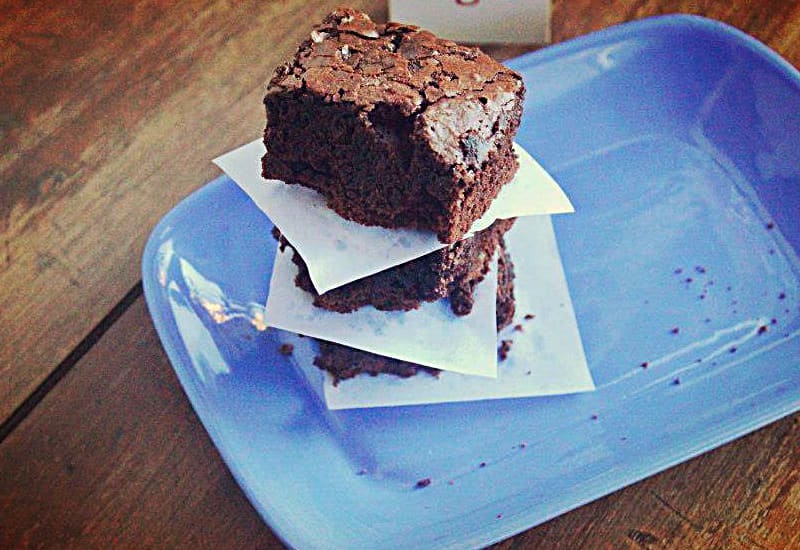 Specializing in customized cakes and cupcakes, this dessert parlor also whips up mouth watering brownies! One can also choose to get a brownie cake, making it all the more worthwhile. This home-delivery dessert parlor gives you the perfect sugar rush to get over these chilly winters. So what are you waiting for? Go order now y'all!
Price | Varies According To Weight Of Cake
Call Them For Orders | +91 11 3310 6454
The Brown Box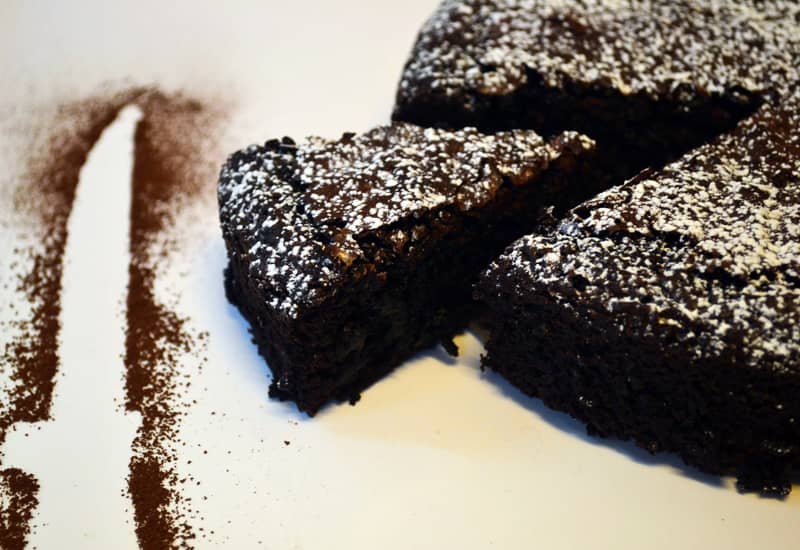 This bakery is the perfect place for those long, chilly winters with a good book and some yummy brownies. Situated in Panchsheel Park in the heart of South Delhi, The Brown Box is the best place to have a good read and bask in the sun, whiling away a fun, brownie-filled afternoon! The bakery gives you freshly baked brownies which you absolutely need to go try.
Price | Rs 120
Location | Shop 2, S Block, DDA Shopping Complex, Panchsheel Park
Q Bistro
Giving you the aura of Europe through its ambience and food, Q Bistro is the place for all you European cuisine lovers. Simple yet elegant, this bistro is located in the bustling neighbourhood of Janakpuri. It not only offers us brownies, but also Brownie Shakes (heavy breathing!). The brownies here are served with vanilla ice cream, topped with chocolate sauce and colorful sprinkles balancing all the flavours and giving you nothing but the best!
Price | Rs 150
Location | C4-D/56-A, Janakpuri
Mr. Bake Cafe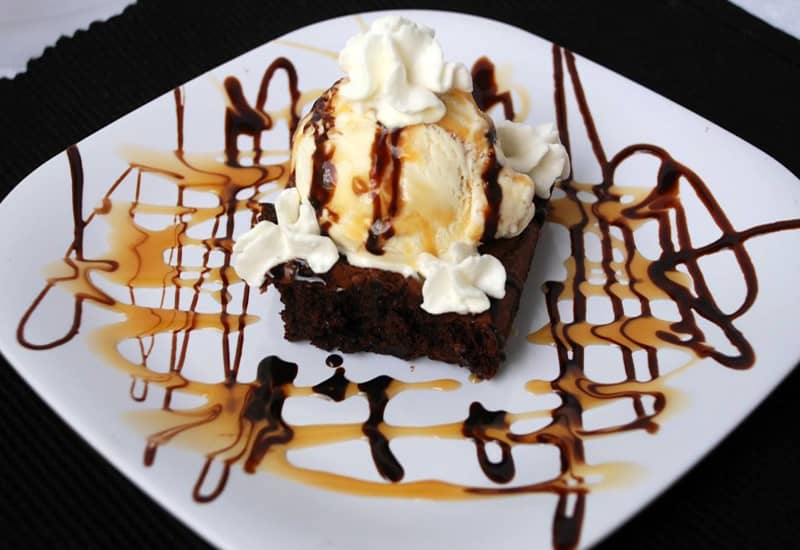 This really petite bakery in Mahipalpur will deceive you by its ambience! The bakery is a must visit as it's easy on your pocket, and yummy in your mouth. Their Brownie Sundae is an absolute, relish-worthy delight! Served with hot chocolate, ice cream and whipped cream, the sundae is a complete combination of all good things in one bowl!
Price | Rs 80
Location | L-96, Shubraj Complex, Labour Chowk
Big Chill Cakery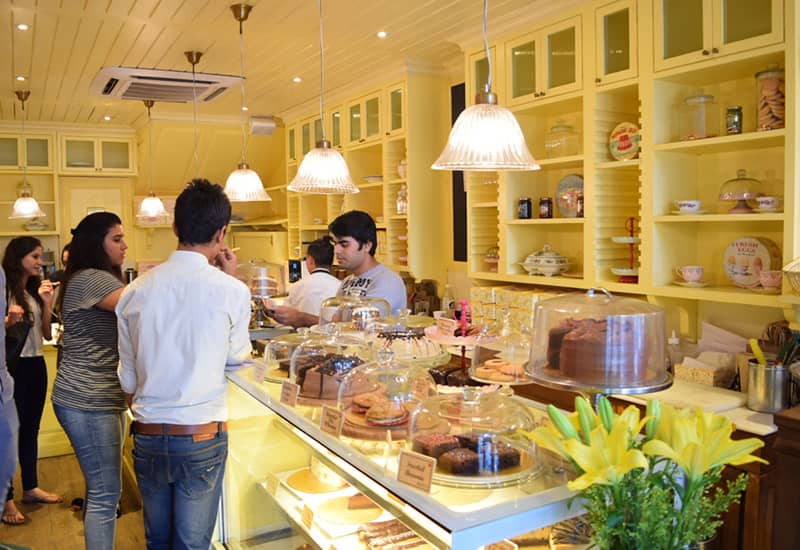 When it comes to desserts, how can we not not include our beloved Big Chill Cakery? One can just not get enough of Big Chill *dreamy, hungry sighs*. The Cakery's Brownie is one of our all-time favourites, and gives you a sense of complete and utter satisfaction. With a huge variety of desserts that confuses us at the Cakery, it's always best to pick up your favorite flavour of brownie!
Price | Rs. 250
Locations | Khan Market & DLF Mall Of India, Noida
Theos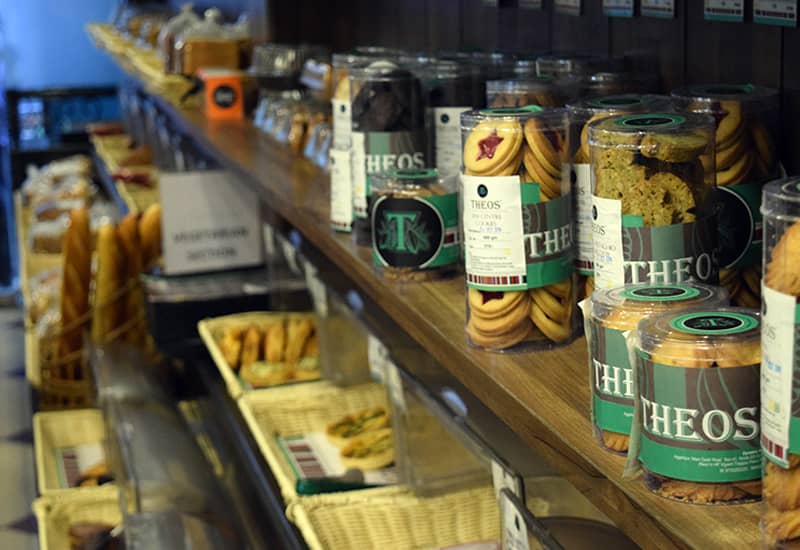 What Big Chill is to Delhiites, Theos is for Noida peeps! This extravagant bakery has come a long way. They've got a slew of brownie options to choose from! Right from Cream Cheese Brownie to Fudge Brownie to Fig Brownie to Choco Walnut Brownie to Brownie Sundae Glass, is there anything that this place doesn't have? Once you try these brownies, you'll have to be back here soon!
Price | Rs 125
Location | Sector 50 & 41, Noida
Theobroma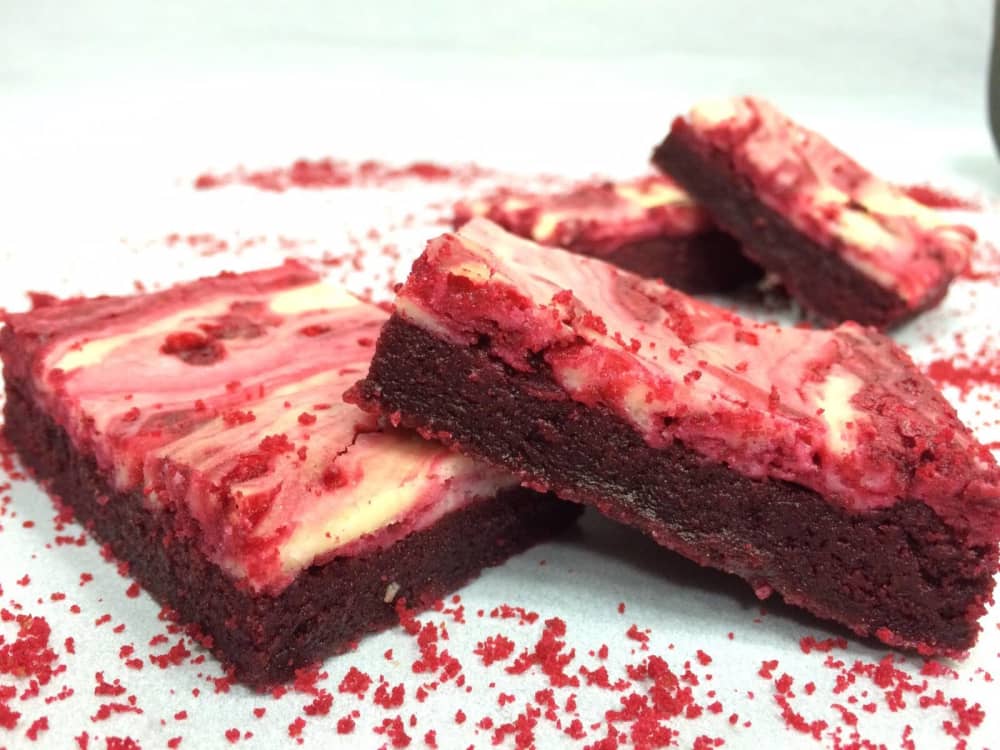 Oh my heavenly god! Yes! You read it right, Theobromas is coming to Dilli soon. And we all know that it's going to sweep us away by topping all the dessert charts known to man. I know you can't wait, but neither can we!
So go and wolf down those brownies - you know you want to!