Delhi
Crispy Tikkis & Delish Bharwan Golgappe: 4 Things To Try @ Famous Ujala Tikki Wala
Tikki and chaat thelas are indisputably the lifelines of this city. Pleasant weather coupled with a plate of delicious Dilli ki chaat is a perfect Saturday evening plan. What we have observed from our rendezvous with chaat from nearly all the hotshot areas of Delhi is that ultimately, the local nukkad chaat corners sometimes take an upper hand in serving better and tastier papri chaat and tikkis.
We recently stumbled upon a hidden gem in Janakpuri known as Ujala Tikki Wala that serves chatpati chaats and tikkis. Ujala Tikki Wala needs no introduction to the people of Janakpuri. Most people recognize the man who used to come door-to-door originally on his cycle and later a bike till he ultimately bought this roadside permanent shop. Even after owning the shop and gaining a reputation for himself, the owner takes on a hands-on role behind the counter. 
Usually catering to regular, local customers who swear by the freshness and taste of his chaat, Ujala Tikki Wala at Janakpuri has earned our love and here's why will it win you over too!
1. The Crispiest Tikkis In Town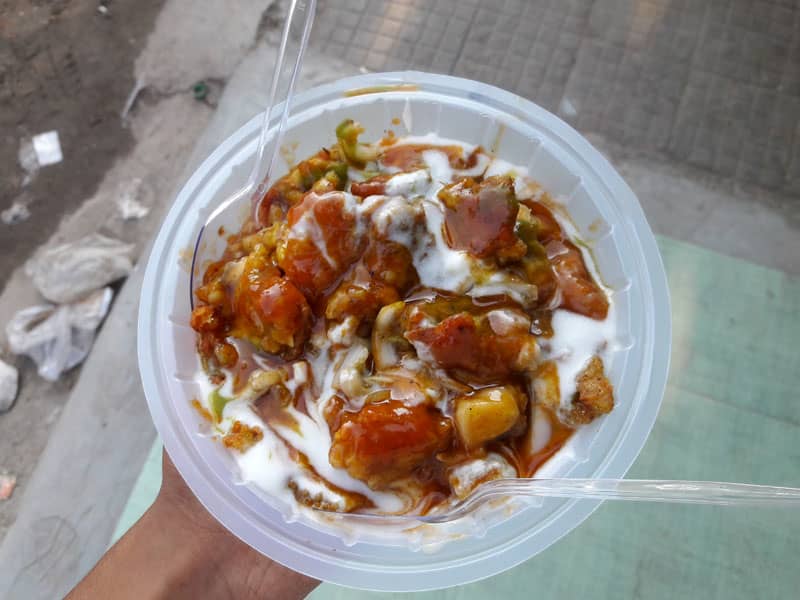 These tikkis are by far the crispiest ones we have ever tasted! These tikkis, the signature dish of this shop have a unique preparation. They are chopped into small pieces in a separate bowl and dotted with chaat masala as soon as they are lowered from the tawa. They are then sprinkled with sliced onions and tossed in curd, imli and green mint chutney, in a way that compliments the crunchy tikkis. With the tikkis so perfectly cooked and crunchy, it is impossible to stop at just one!
Price | Rs 50 (Full Plate) & Rs 30 (Half Plate)
2. Delicious Bharwa Golgappe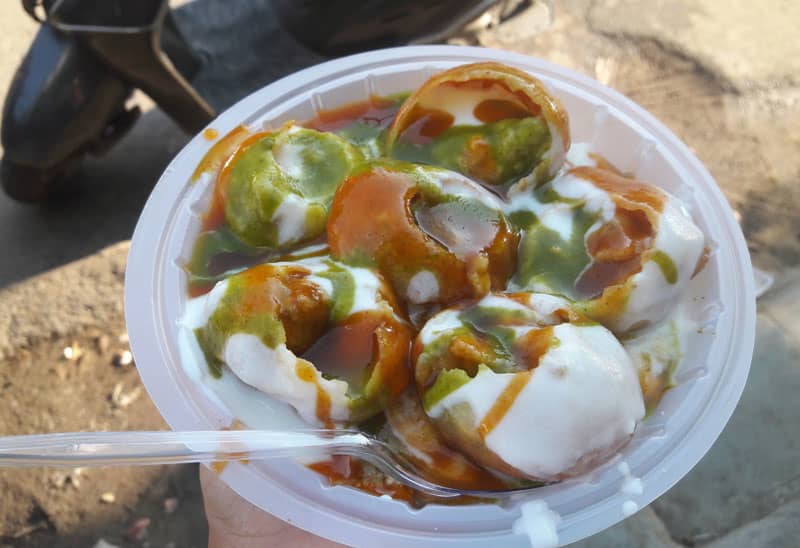 This place does total justice to the art of this food craft by serving amazing Bharva Golgappe. Stuffed with chickpeas and potatoes, and loaded with a generous heap of the standard tamarind and mint sauce, this dish tasted just as good as it looked! One golgappa in your mouth and you wouldn't be able to resist from hogging the entire plate yourself!
Price | Rs 50 (Full Plate) & Rs 30 (Half Plate)
3. Zesty Bhalla Papdi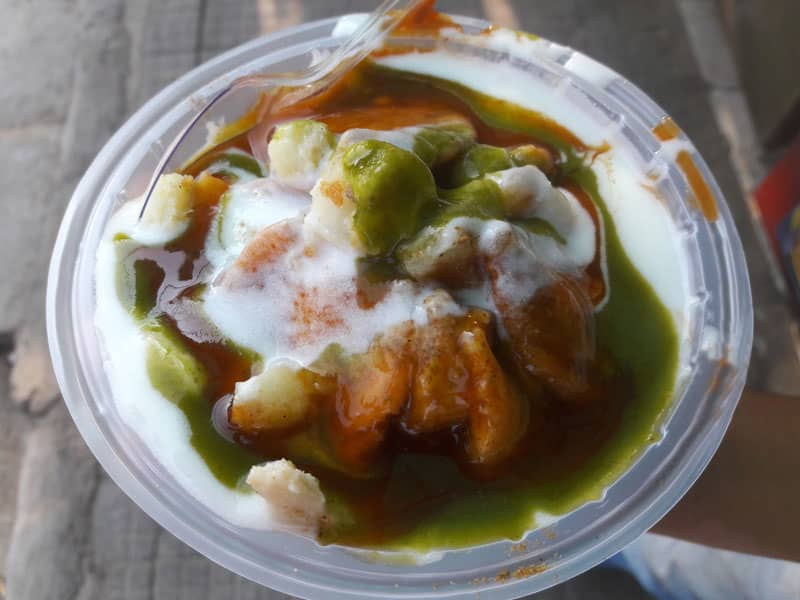 Can food hogging at a chaat corner ever be complete without a good ol' plate of bhalla papdi? No, right! Living by this exact same principle, we ordered a plate of Bhalla Papdi next and weren't disappointed. The bhallas were so soft that they melt in your mouth and owing to a delectable taste of imli and the mint chutney, this plateful of Bhalla Papdi acquired an amazing texture and taste. Nom nom!
Price | Rs 50 (Full Plate) & Rs 30 (Half Plate)
4. Our Fave - Gol Gappas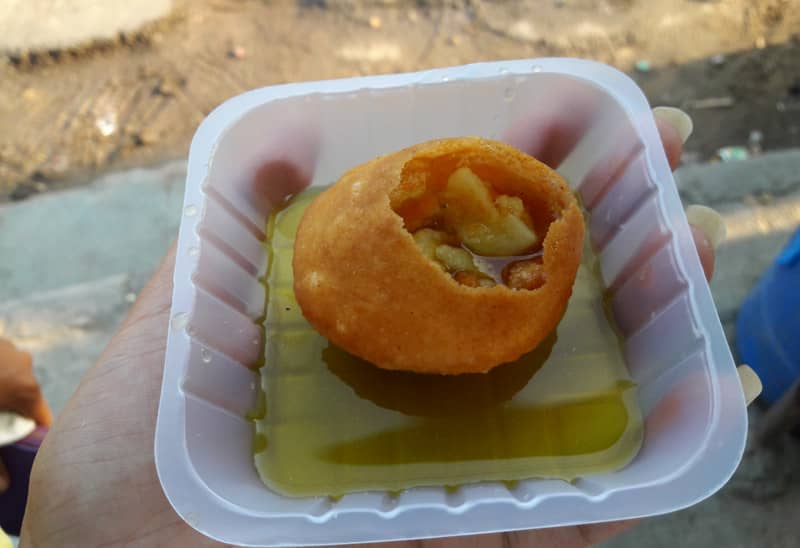 And you thought this chaatpata food review would be complete without us having a mini gol gappa competition. Hell, no! Our bellies were so full but our taste buds were craving fresh and tempting gol gappas. The Gol Gappe here were fresh and stuffed with chickpeas, potatoes and imli and mint chutney. But what blew us off our feet, though, was the well prepared, savory golgappa paani! Tasting so different from the usual, this golgappa paani enhances the richness of the gol gappas, making it harder for us or anyone else to NOT gorge on them!
Price | Rs 20 (For 4)
Ujala Tikki Wala has us gorging over its chaat items and we can't wait to try some more. A pure delight to the palate and easy on the wallet, this place is your go-to-go chaat corner when you find yourself in Janakpuri. And hey, a cooking tip: they even sell their imli and mint chutney for Rs 5 a helpful scoop, solving your next homemade bhalla papdi plan!
Go try them out yourself and let us know who won between you and your BFF's epic gol gappa war!
Location | A4-C/180-A, Near Mota Singh School, Janakpuri