Delhi
Craving Crispy & Buttery Amritsari Kulchas In Delhi? This Place In NSP Serves The Best!
Tucked in the budding food hub NSP lies a small joint serving some delectable amritsari kulcha. It goes by the name of Baljeet's Amritsari Koolcha. And while cafes and restaurants continue to take over the city, such sweet little joints hold a special place in our hearts, for they serve not-so fancy but delicious food without burning holes in our pockets. 
For sudden cravings for scrumptious and delectable Amritsari kulchas, Baljeet's Amritsari Koolcha is here to serve you. It's one of the best joints to visit when you're running on a budget or even otherwise - if you're just in the mood for some comfort food.
So we decided to check them out and see for ourselves what the hype was all about. And we can say profoundly that it is definitely worth the try! Here's what we had:
Amritsari Kulcha Thali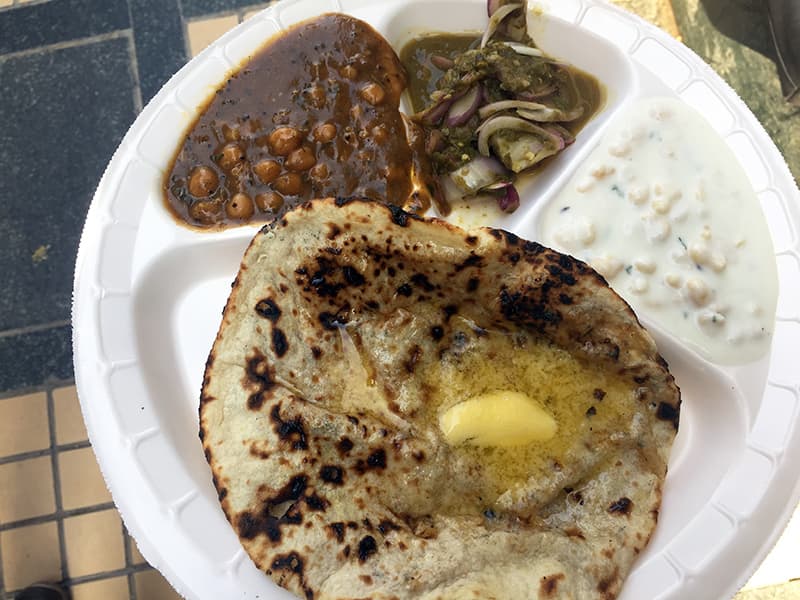 Known for their Kulcha Thali, we thought to give it a try and we couldn't be happier! Perfectly cooked kulchas with potato stuffing and a dollop of butter on top, melting away into the kulcha, is pure bliss. With a spicy filling of paneer and onions, it's a godsend for every kulcha lover out there!
Served with Pindi Chhole, the perfect blend of spices and the lingering taste of garam masala and a hint of anardana left us licking our fingers. And the unlimited refills on chhole has got to be the best part! And to tone down the spicy quotient, chilled whisked curd (Raita) came to our rescue. Also, the side of mint chutney with onions slices totes completed the dish.
Price Per Plate | Rs 160
Malai Kofta
Going towards the conventional choice of dish with the Kulcha Thali, we ordered Malai Kofta, because why not? Thick yet creamy tomato gravy with a strong flavour of black pepper was just appropriate to devour with the Amritsari Kulcha. Koftas made with a mixture of mashed potatoes and paneer were soft and held rich the flavour of the gravy profusely permeated. Served with cream on top, it was delicious!
Price Per Plate | Rs 150
So after a flavourful plate of kulcha, our desire for something sweet was aroused. And not too much to our surprise, they also serve some delectable Gulab Jamuns, perfect for the nearly-over winters in the city.
Gulab Jamun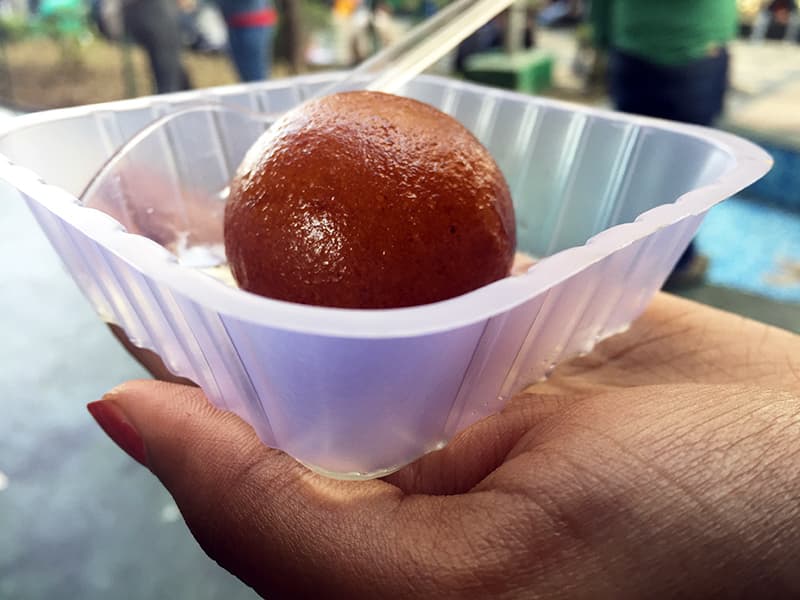 This is the one sweet dish no one can refuse and in this (leftover) chilly season, it's definitely not possible to turn down at least a spoonful! Pleasantly warm and sweet, the Gulab Jamun filled our mouths and foodie souls. And as we scooped the soft Gulab Jamun, the sugar syrup oozed out. It was the best thing!
Price Per Piece | Rs 20
What disappointed us on our visit a little was the unavailability of a seating area or even the presence of standing tables. You gotta pick up your order and sit in the common complex area to enjoy your meal. Also, the service is a bit slow which can keep you waiting for almost 20-25 minutes even for a small order.
But the food really made up for all these flaws as we dived into the puddle of butter-topped kulchas with chhole and Malai Kofta and the not-too-sweet Gulab Jamun. So the next time you're in or around NSP, do check them out for the most scrumptious kulchas of all time!
Location | G-36, Aggarwal Millenium, Tower 1, Netaji Subhash Place