Delhi
Commonly Known As Ghata Masjid, Zinat-ul Masjid Is A Lesser-Known Old Delhi Gem
Picture Credits: sahapedia
When we talk about masjids (or mosques) in India, the first name that comes to our mind is that of Jama Masjid, considered to be the largest mosque in India. However, very few people are aware of another mosque in its vicinity, which is Zinat-ul Masjid named after Zinat-ul-Hassan, the daughter of the Mughal Emperor Aurangzeb.
Built in Mughal architecture style, the red sandstone structure is marvelous to look at, and the dome and minarets look stunning against the blue sky taking you back to an era long gone by. One is awestruck by the craftsmanship of the workers, who must have spent long hours sculpting this beautiful mosque. Come, follow us in!
Beautiful Red Sandstone Architecture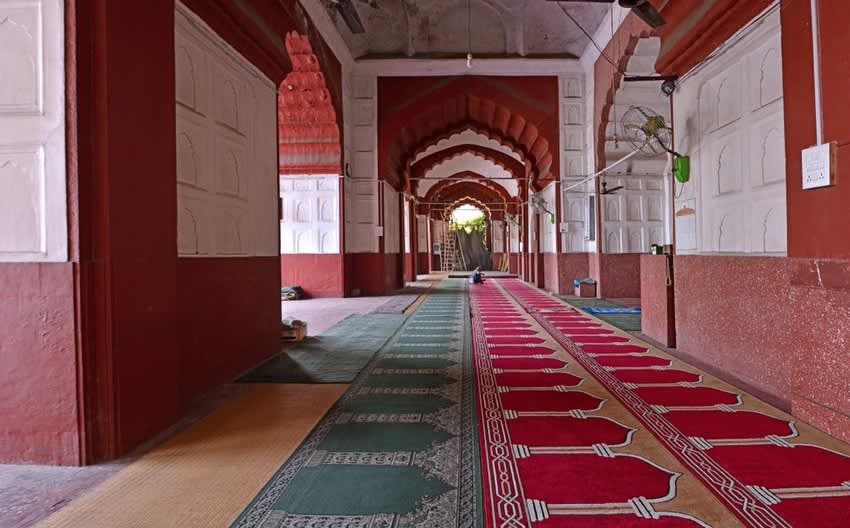 Picture Credits: sahapedia
Talking about the architecture, it has intricate detailing that has been globally appreciated for its up-to-the-mark resonance and is marvelously structured in accordance with the technique that had been adopted by builders who were known for their adept skills. This place is well-maintained and is impressive for its picturesque nature.
Nearby Sights & Sounds
Zinat-ul Masjid is locally known as Ghata Masjid and a rickshaw can conveniently take you to this place from Kashmere Gate Metro Station, which is the nearest one. As it's situated in Old Delhi, once you have visited Zinat-ul Masjid, you can extend your tour to Jama Masjid and then pay a visit to Chandni Chowk to gorge on the best food in Delhi and replenish your lost energy.
Come on by to discover an underrated historical Delhi gem!
Location | Zinat-ul Masjid - In Daryaganj