Delhi
Come Take A Dive With Us Into Delhi's History With Ghungroo: A Unique Dance Recital Show
What exactly do we Delhiites know about our city's history? Not much, we're guessing, because let's admit it we never really paid attention to our history lessons that went on and on about the different dynasties and their reigns. If only we'd been taught through the medium of a dance recital like Ghungroo!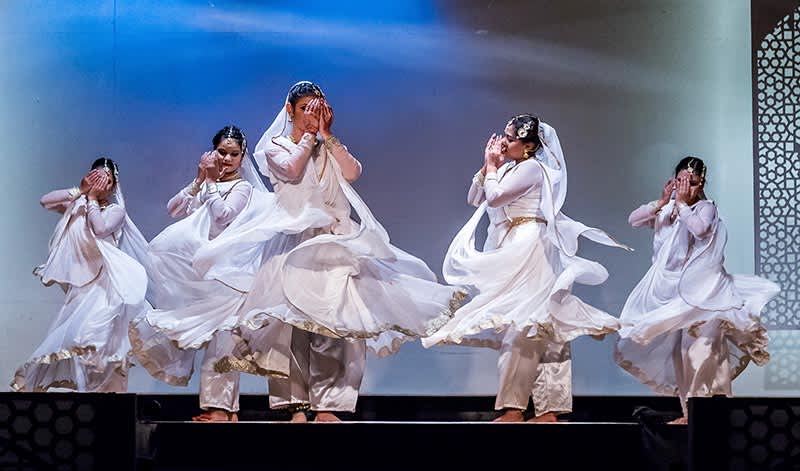 Le Meridien's innovative tie-up with Rudra Experiences, a travel company that specializes in handcrafted tours and private journeys, ensured that its guests (and us!) got quite a simplified and exquisite peek into Delhi's history. Here goes!
Perfect Combo Of Storytelling + Kathak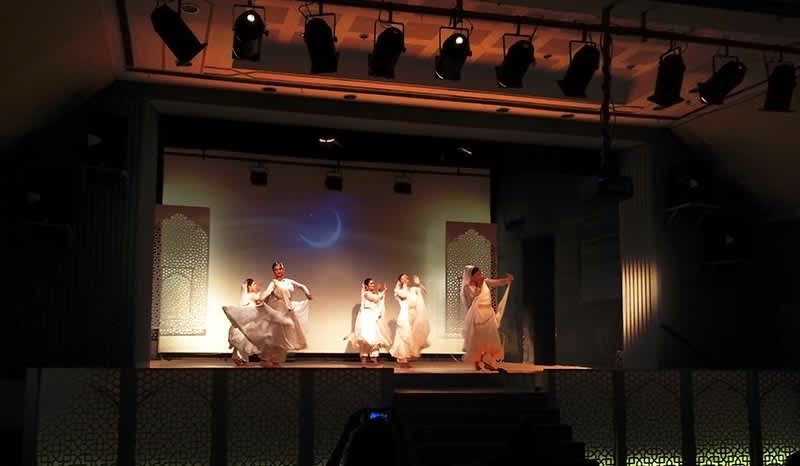 We weren't sure if we could sit through hours of Kathak at first, to be honest. However, we stand corrected. In fact, we couldn't have been more wrong! This event was so much more than a long (read boring) Kathak performance – it was the entire story of our national capital's history portrayed through beautiful art, storytelling and mesmerizing dance.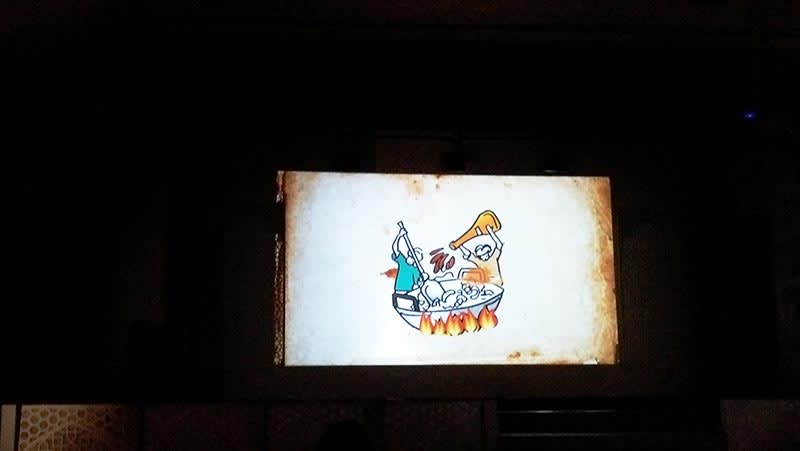 Each performance was preceded by a snippet of sorts that involved a simple and interesting animated video on the screen while a voiceover explained it all. The performances that followed each of these then felt even more beautiful and comprehensible than we'd imagined them to be!
Ghungroo: The Sounds Of Yore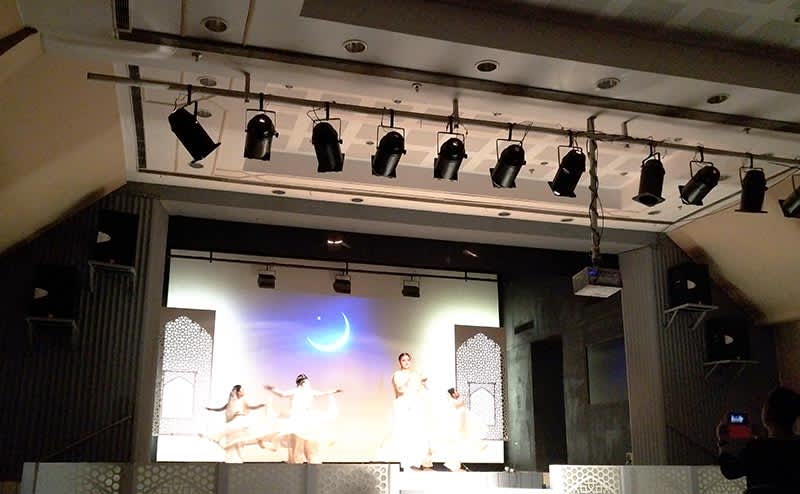 The very concept behind this entire show is pretty awesome! Delhi has always been the seat of power across dynasties, but its story has seldom been told with such simplicity and beauty. Kathak, one of India's oldest dance forms, has constantly reinvented itself with time and imbibed many a style from the varied cultures that ruled us, much like Delhi has constantly changed and absorbed so much variation in its cuisine and culture from everyone who's come to settle here.
Delhi's Story Unfolding Through Dance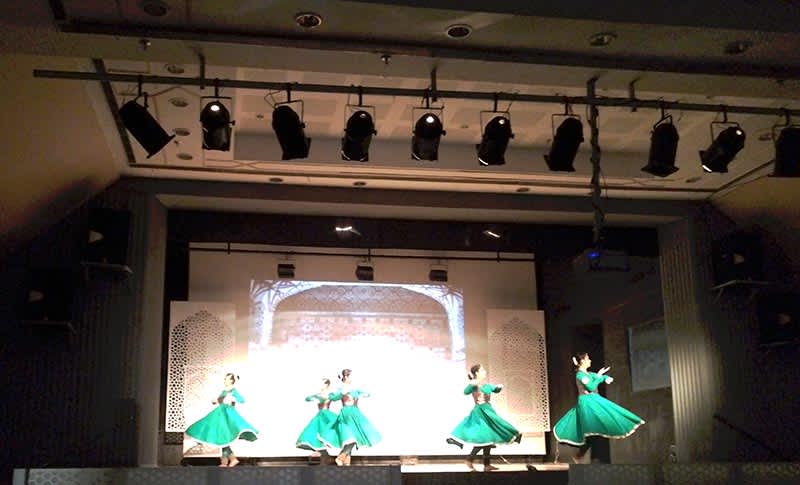 From Prithviraj Chauhan, who by the way was the first properly recorded ruler of Delhi, to the Bhakti movement, to Akbar and his attempt to secularize Delhi, to Shah Jahan's rule, to the British Raj and after, we watched spellbound the entire story of India's capital unfold in alternating displays of animations and kathak dance performances. We watched in awe as Prithviraj Chauhan was murdered right in front of our eyes; we were mesmerized by the Sufi rendition of Kathak and we simply couldn't get our eyes off the Taraana performance – a dance form of the Mughal courts. 
Who'd have thought we were the same people who almost weren't sure if we'd be able to sit through the whole thing even before it started? We were simply swept off our feet with all the beautiful performances!
Culmination With Yummy, Authentic Food!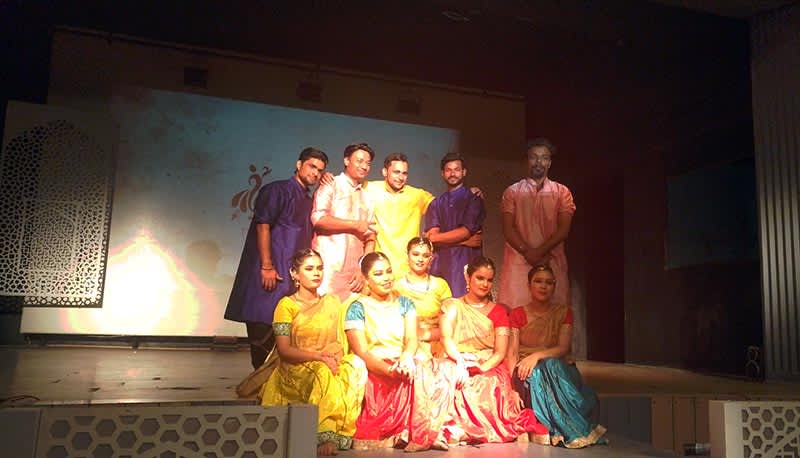 The show ended with Delhi's journey into modern day when a few small Bollywood performances swiftly snapped us back to reality. The dancers even dragged everyone to the centre of the hall to make us dance with them *happy grins*. Finally, when the show was over, we were surprised with some super yummy authentic barbecue food! 
Angare, which is what Ghungroo's barbecue is referred to as, means – straight from fire – and we just dug in! From the tandoori items like Paneer Tikka, Chicken Tikka and Mutton Seekh, to the Sheermal, Shahi Paneer, Biryani - et al, we devoured every single bite. There was no space left in our bellies, but our hearts wanted something sweet and we had the sweetest surprises in store for us – Shahi Tukda and Gulab Jamun!
A few hours of learning about the story of Dilwalon Ki Dilli in a manner so beautiful and exquisite, an experience worth cherishing we say. You should come by and take in your dose of culture too!
Where | Delhi Parsi Anjuman, Bahadur Shah Zafar Marg, LNJP Colony
When | 6.15 - 9.30 PM (Daily)
Entry Per Head | Rs 3,000 (Inclusive Of Dinner)