Delhi
Come Socialize at The Chawl This Friyay as Social Cyber Hub! Here's a Sneak Peek Into The Place
Hold your breath; the much anticipated launch of the year is finally here! The 14th outlet of Social Offline opens its doors in DLF Cyber Hub, Gurugram starting tomorrow and here's all you need to know about the place!
We like how the outlet has remained true to its design philosophy of minimal intervention and maximum up-cycling. What sets this particular outlet apart from all the rest is the fact that it draws heavy inspiration from Mumbai's very famous chawls or bastis (you guys might recognise it from some old Bollywood movies). Old-school lighting can be spotted from a distance, where working space is designed to look like 'kholis' which convert into high tech cubicles on the inside. By the way, don't be thrown off by clothes hanging outside, just go with the flow!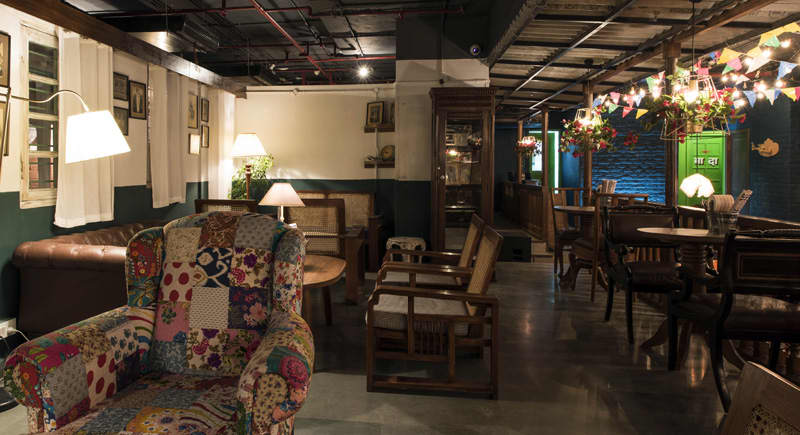 The old school charm of 90s Bollywood movies has been brought back in style; old style TV sets, ceramic tiling at the bar and desi stainless steel racks that hold the bar together and endless corridors with kholi numbers, will take you away from your modern day life. Since the place is replicating chawls or bastis, the place has a very comfortable and homely vibe to it.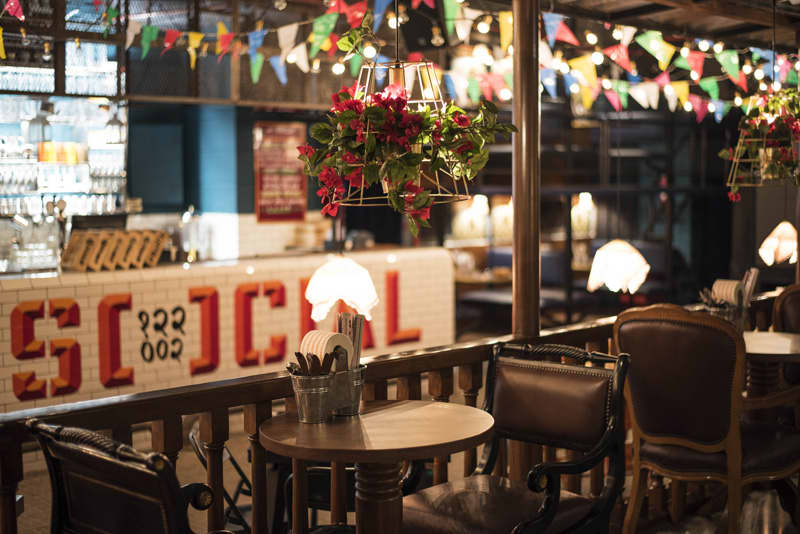 We went in for the media launch to uncover everything that awaits you. The food and bar menu sees all the usual favourites along with some new kids on the block. There's an entirely new pasta section with Keema Spaghetti, Penne with Curried Vegetables and lots more. Social's Southern favourites have made it to the capital too, like Ghee Roast Mutton and finger-licking good Hyderabadi-style Chooza 69. The bar witnesses some new additions too with Schizophrenia and Loaded Gotti Sodas. What we loved on the menu was:
Appalam Chapalam Papdum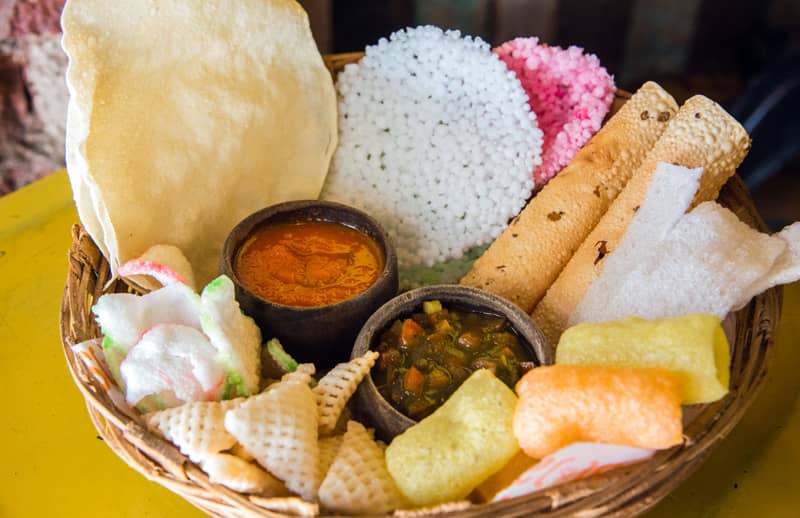 A papad lovers dream; a basket with all kinds colourful papads accompanied with a Southern chutney. This makes for great pre-appetizer and is sure to bring back some old childhood memories!
Chinese Bhel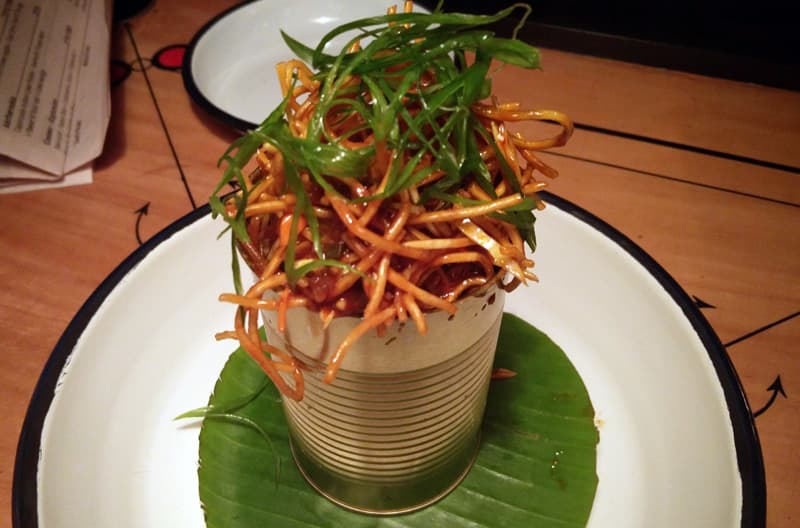 Served in a tin; this one's a social makeover to the regular bhel. We have had these multiple times at previous outlets, and were smitten by the flavors that are brought to the palate. You'll find Manchurian balls and choupsey in your dish, and we're sure you'll like the dish as much as we did!
Almond Tikki Chaat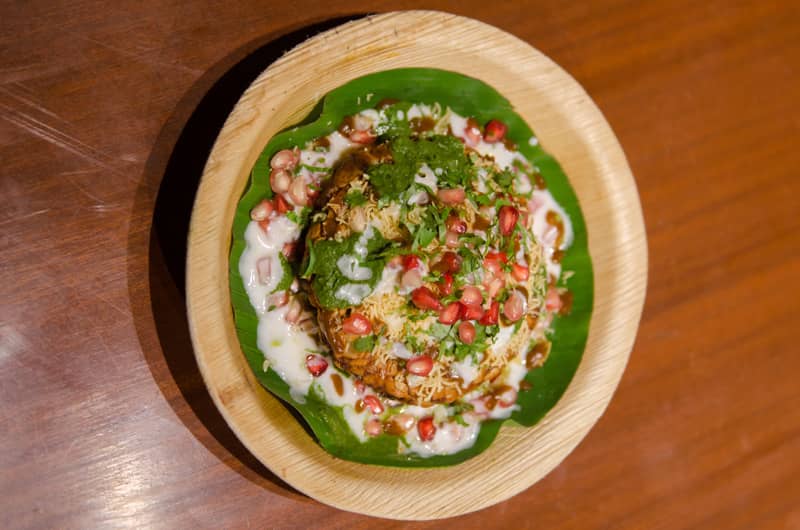 A newbie on the menu, this one comprised almond-crusted potato patty with tamarind and mint chutney with yogurt. Though this dish would not urge you to give up on your local 'Chaat Wala', it was nice to see some local items of the Indian cuisine on the menu.
Grilled Chicken Peri Peri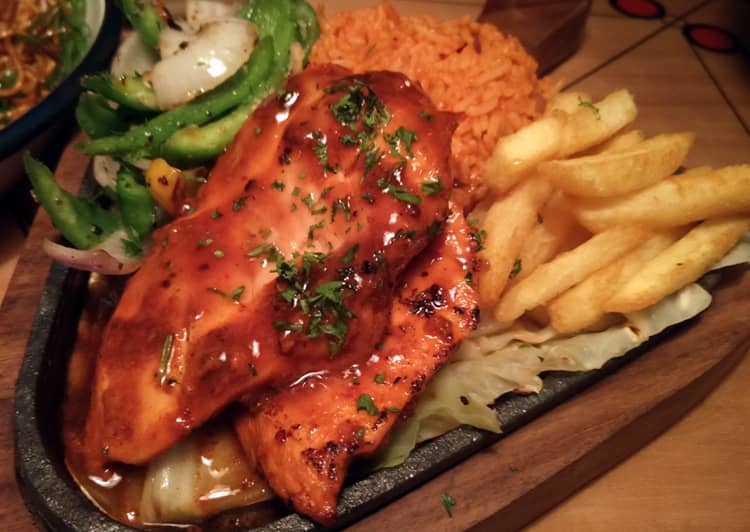 Another usual favourite from the old menu, grilled chicken breast flavoured in peri peri spices, accompanied with potato fries and kidney beans fried rice. One thing that Social has always promised and brilliantly delivered is dishes with loads of flavours! We're sure you tried this sizzler at their previous outlets, if not then, enjoy it now at the all-new outlet.
Drinks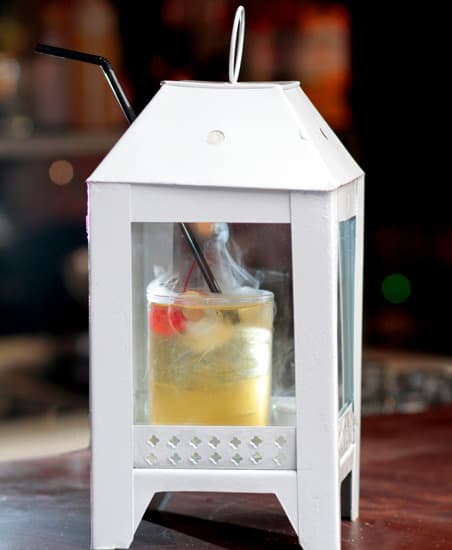 Our heart and liver took quite a pounding, but it was a Social launch, and we couldn't hold back! We ordered a bunch of drinks from their old and new menu. One of the most requested drink at any Social outlet is their longest Classic Long Island Ice Tea, a forever favourite, so that had to be on the table. The Ketel One Raspberry Soda is also one of the drinks that you must try here, served in a bunta or 'banta' as they call, the drink is pretty decent. The Lantern and Screw Social Driver are pretty awesome as well, especially because of the way they are served.
Desserts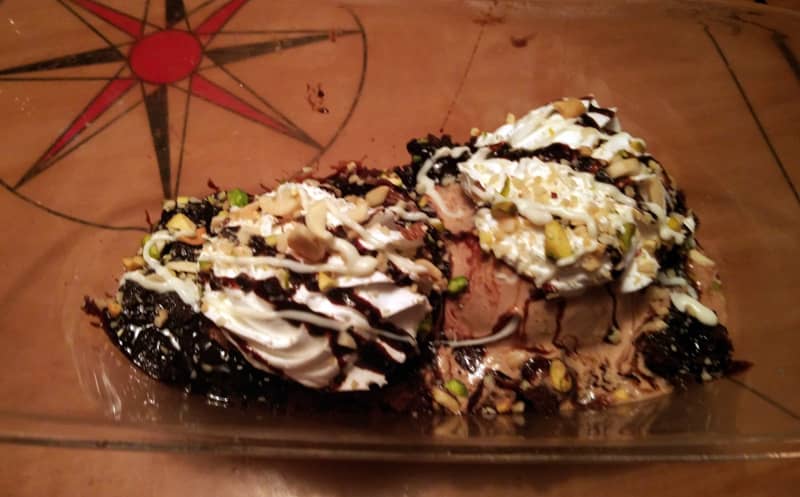 The dessert section has not welcomed any new member, but nonetheless we were already head over heels with the previous ones on their old menu. Our pick of the day to celebrate the launch of the 14th outlet of Social was the Layer Cake; layers of chocolate cake, dark chocolate mousse, caramel mousse, nutty chocolate mousse with hot chocolate ganache, if there ever is a dessert heaven, it sure as hell is filled with this! The Chocolate Blood Bath was not bad as well, chocolate cake, chocolate brownie, chocolate truffle, gooey chocolate fudge, chocolate ice cream, chocolate mousse, white & dark chocolate sauce - such bliss!
Social Offline has brought partying and working space under one roof since its very inception, so it was just appropriate for the much-loved joint to open up in the commercial centerpiece of Gurgaon, DLF Cyber Hub. See you there!
Meal For Two | Rs 1,600
Location | DLF Cyber Hub, DLF Cyber City, Gurgaon