Delhi
Come December & The City Comes Alive With All Things Fun: Things To Do This Dec
If all's well that ends well; December 2016 being the last month of the year that we wallowed in so wilfully, has all the signs of being a roller coaster of indulgent events and happenings around the city. Follow us, and we will show you around the most sought-after festivals, most fancied parties, coveted workshops and much more that are about to be hosted in Delhi!
The German Christmas Market (3rd - 4th December)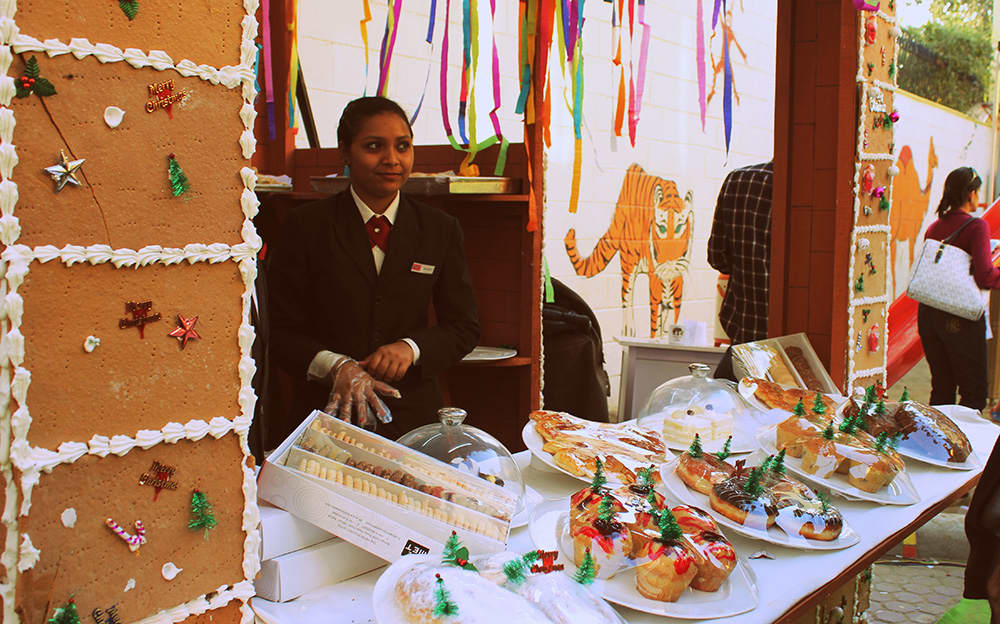 Yes, it's finally back! Get a taste of Christmas at the German Christmas Market with food/drinks *think bratwursts and mulled wine here*, shopping for pretty candles, Christmas decorations, home decor and cosmetics, besides live music and a fully-loaded kids zone! Miss at your own risk peeps - see you there!
Entry | Rs 350 
Location | Indo-German Chamber of Commerce (IGCC), German House, 2, Nyaya Marg, Chanakyapuri
Art Party Northern Lights (4th December)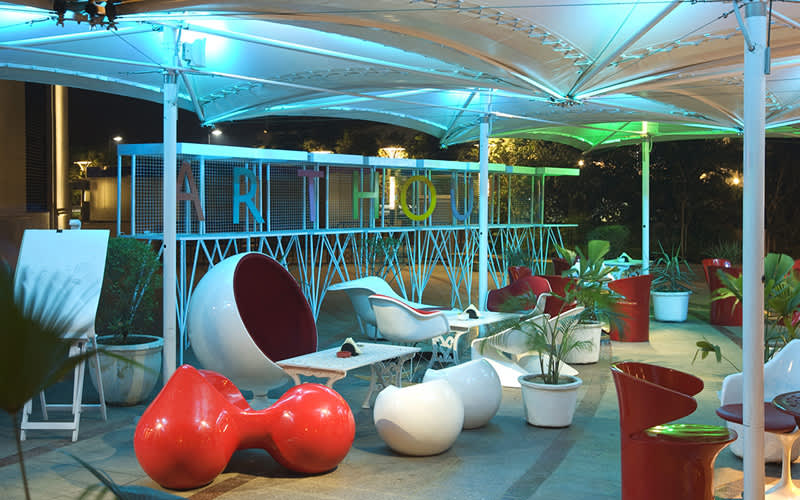 Make it a memorable last month of the year by indulging in a vivid and fun activity like painting, and spend your Sunday morning bringing to life the Northern Lights on paper with the help of art supplies provided on-site. It's time you unleash your inner creative genius - head on over!
Entry | Rs 820
Location | Mocha Arthouse, DLF Promenade, Vasant Kunj
Book Your Spots Here | https://insider.in/event/art-party-northern-lights-dec4
The Penguin Annual Lecture (6th December)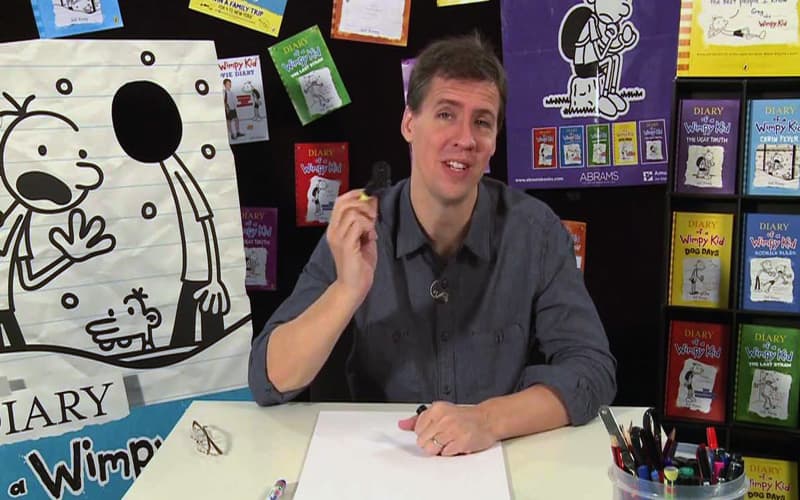 'Wimpy Kids' is a book that needs little introduction to literary buffs. Grab your chance to meet the creator of the Wimpy Kids series, Jeff Kinney, who would be down in the city for the Penguin Annual Lecture 2016. Come watch and interact with the star live! 
Location | Gate No. 19, Jawaharlal Nehru Stadium
Book Your Spots Here | https://insider.in/event/the-penguin-annual-lecture-delhi-dec6
Land of Gold by Anoushka Shankar (9th December)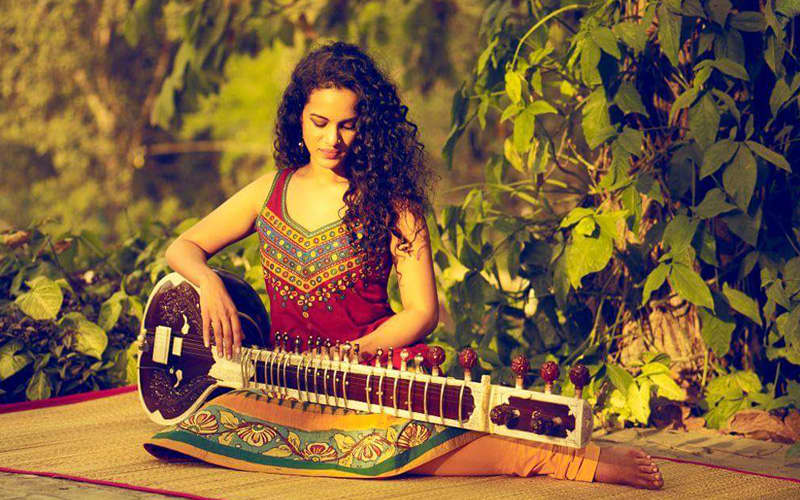 A once-in-a lifetime kinda opportunity has come a-knocking Delhi, with Anoushka Shankar, who BTW is a 5 time Grammy award winner (woah!), performing her album 'Land of Gold' live with other leading musicians of international repute. Soulful music: Check! See you there guys. 
Entry | Rs 500 - 5,000
Location | Siri Fort Auditorium, August Kranti Marg, Asiad Games Village Complex
Book Your Spots Here | https://in.bookmyshow.com/events/land-of-gold-by-anoushka-shankar/ET00048101
Delhi Comic Con (9th December)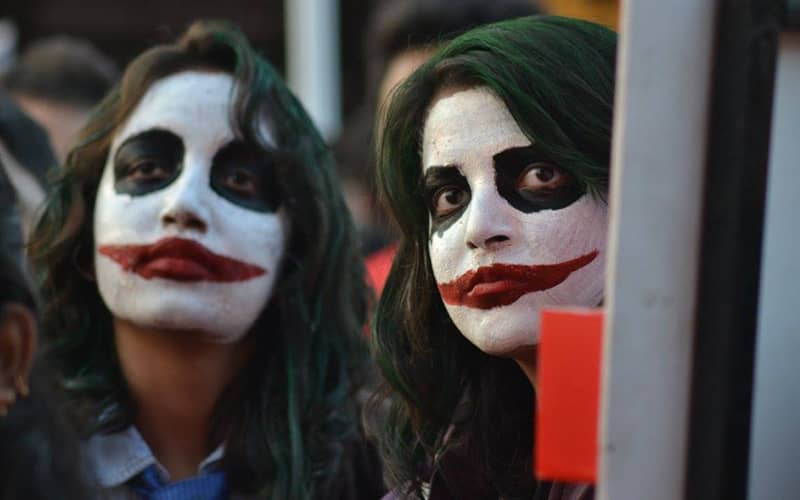 Head straight to the city's 'Biggest Pop Culture Event : Alto Delhi Comic Con', a one-of-its-kind event for comic book lovers brought together featuring the best of comics, merchandise, toys, experiential zones, international hallowed guests, meet & greet sessions, gaming, fan meet-ups and tons more! 
Location | NSIC Exhibition Ground, Okhla Industrial Area Phase III
Entry | Rs 375 - 675
Book Your Spots Here | https://in.bookmyshow.com/concerts/alto-delhi-comic-con-2016/
Jashn-e-Adab - International Poetry Festival (10th December)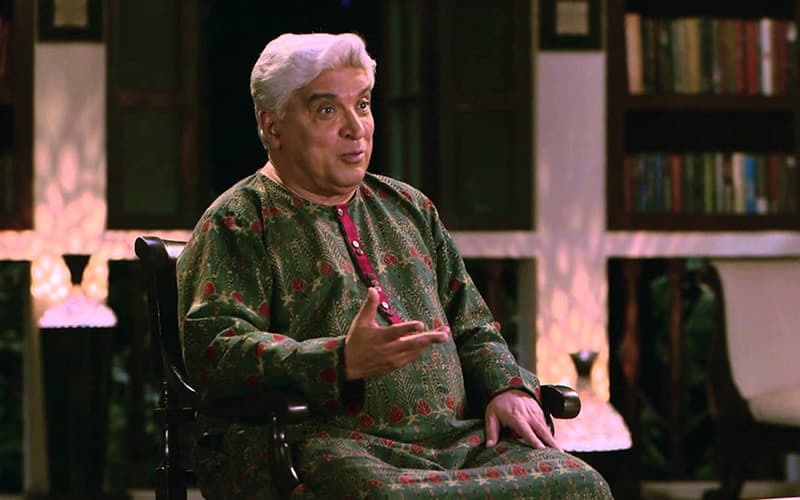 Fondly called Jashn-e-Adab, in its 4th and 5th phase of the year; the International Poetry Festival 2016 is all set to honor Janab Javed Akhtar apart from active participation by many eminent Indian poets and other media personalities in the form of recitations and addresses. Come, lend an ear here?
Location | India International Centre, Max Mueller Marg
The Gig Week (10th - 17th December)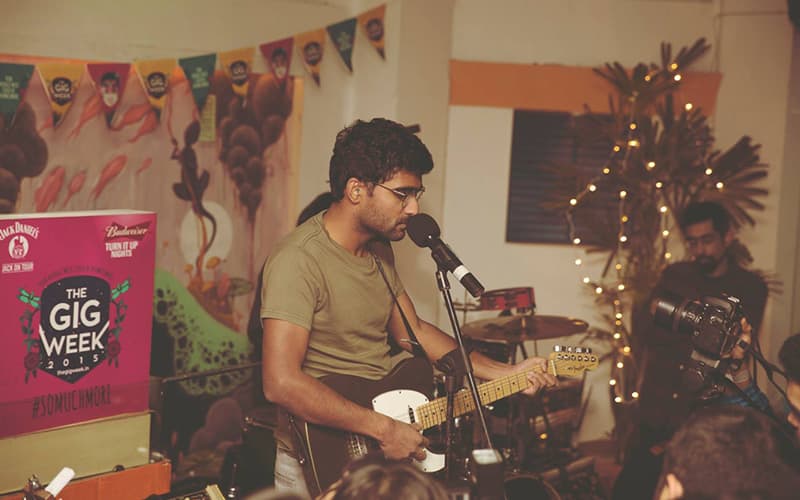 Time to chill over some indie music at a week-long party festival called The Gig Week! A line-up of seven stellar shows all through the week at different venues and with different artists like Skyharbor, Kraken, Sharvi, Mali, Josh Menon, Gabriel Daniel and more, this one is bound to give you a party high like no other! 
Entry | Varies Depending On Venue
Locations | Multiple Venues Across Delhi
Delhi International Queer Theatre & Film Festival (10th December)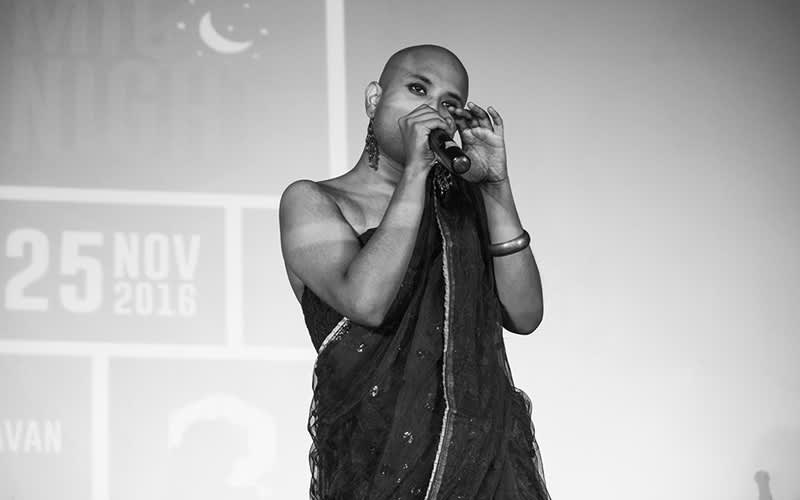 In a brave attempt to bring to light the plight of the LGBTQ community struggling for equal human rights; the foundation Harmless Hugs brings to you the Delhi International Queer Theatre Festival. This one has an intriguing line-up of stirring theatre performances, remarkable films, powerful sessions by major influencers with a lot of other surprises!
Location | NCUI Auditorium, 3, Siri Institutional Area, August Kranti Marg
The Magic of Harry Potter - Literature & Writing Workshop (14th December - 14th January)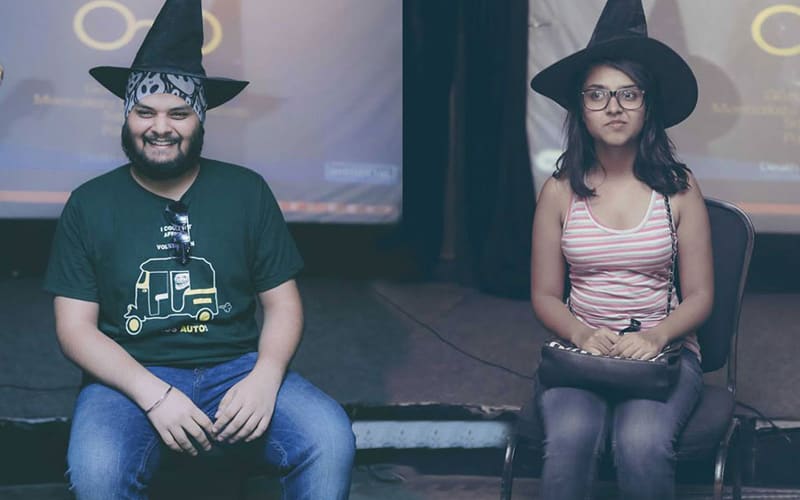 It's time all the Potter fanatics and aspiring writers of the D-town mingle over a series of 10 impactful workshops to study a curated list of different themes and nuances in Harry Potter and participate in the creative writing sessions that follow, under the tutelage of eminent writers. Speakers include personalities like renowned Dr. Shashi Tharoor and many more! 
Entry | Rs 4,000
Location | BandStand, Aurobindo Market
Book Your Spots Here | https://insider.in/event/the-magic-of-harry-potter-literature-writing-workshop-2
GoBuzzinga Momo Festival (17th - 18th December)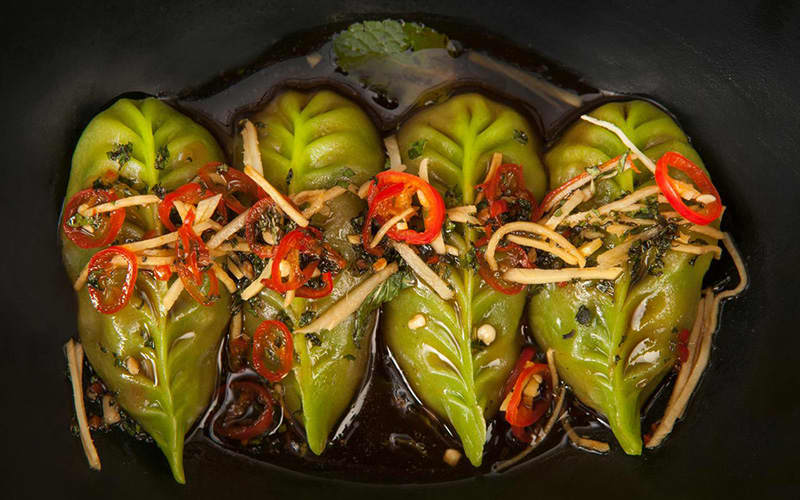 A Dilli-walla and momos always have a perpetual, endless love affair! GoBuzzinga's Momo Festival is back in the city for the second time to take each one of you on an absolutely crazy momos binge. Expect the best momos from all over Delhi here, paired with some chilli garlic sauce and some vibrant entertainment. Bring your always-hungry-for-momos tummy along!
Entry | Free
Location | Garden of Five Senses, Saket
Pet Fed Delhi (17th-18th December)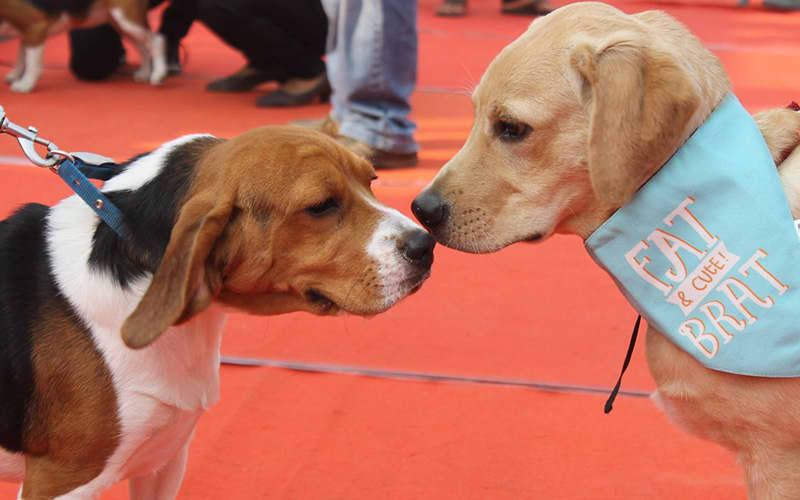 A much awaited event for pet parents; Pet Fed is back in town with a hoard of interesting activities that involve equal participation of the pet and the owner. The event unfolds into fun filled activities that include a dogs-only play-area, a pet centric fashion show, workshops on pet behaviour and nutrition requirements, indulgent shopping options for your pet and a chance for your pooch to be a part of  Guinness World Record made for most number of dogs wearing bandanas!
Entry | Rs 200
Location | NSIC Exhibition Complex, Okhla Industrial Estate, Phase III
Book Your Spots Here | https://insider.in/event/pet-fed-delhi-2016-dec17-18
The White Shirt Fair (18th December)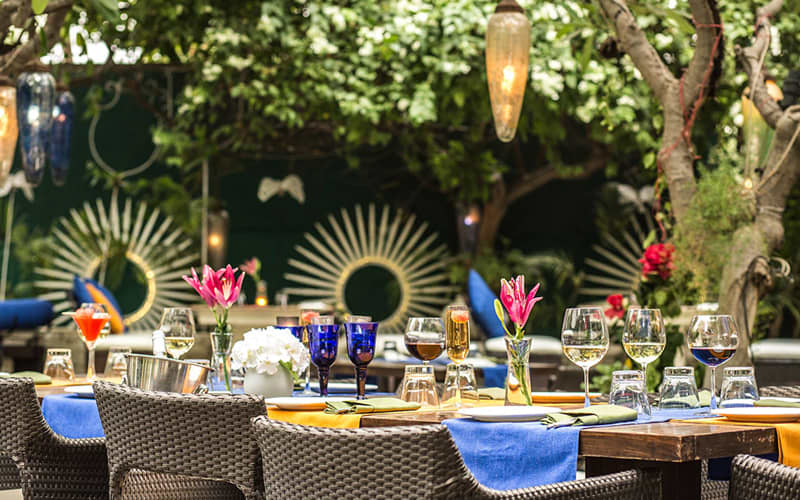 Doubling up as a binge bonanza, The White Shirt Fair indulges you over shopping, eating, drinking and chilling scenes all afternoon and transforms into a winter wonderland themed party at 10 o'clock sharp so you can let your hair down and unwind - in style. Sport your whites and make way to a fun-filled Sunday at The White Shirt Fair at noon! 
Location | FIO - Country Kitchen and Bar, Gate No.1, Garden of Five Senses, Saidulajab, Mehrauli
The Red Earth Saree Festival (23rd December)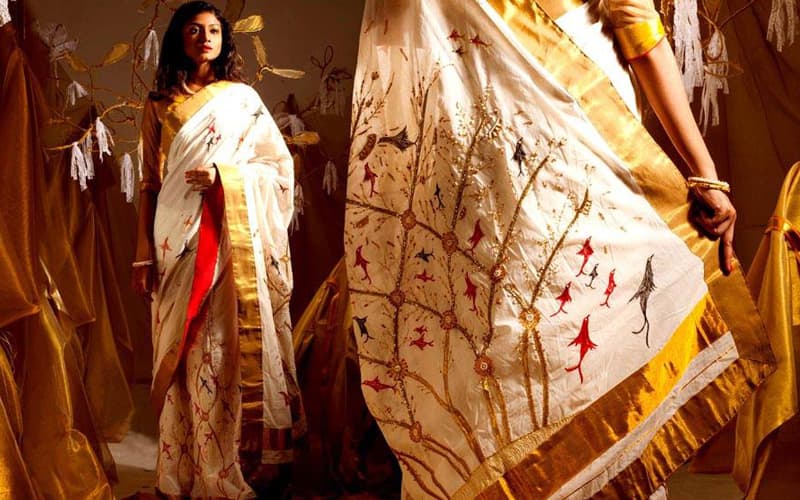 Come witness the evolution of the whole nine yards from the ancient times to today, covering all the various regions that offer diverse contributions to the art of draping. This Red Earth-backed exhibition purports to fuse in old elements with the contemporary and offers a distinct sight to the visitors! Don't forget to bring your wallets along. 
Location | Alliance française de Delhi, 72 K K Birla Lane, Lodhi Estate
NASVI Street Food Festival (23rd-25th December)
Offering you a vivid palette of street food from around the country, the National Association of Street Vendors of India (NASVI) is all set to help street food vendors of the country by enabling them realize the worth of their craft by bringing them together under a 'Street Food Festival' organised just so you can gorge on all the chaat (and everything else) you want! 
Location | Jawaharlal Nehru Stadium, Lodhi Road
Spiritual Dance Festival (29th December- 3rd January)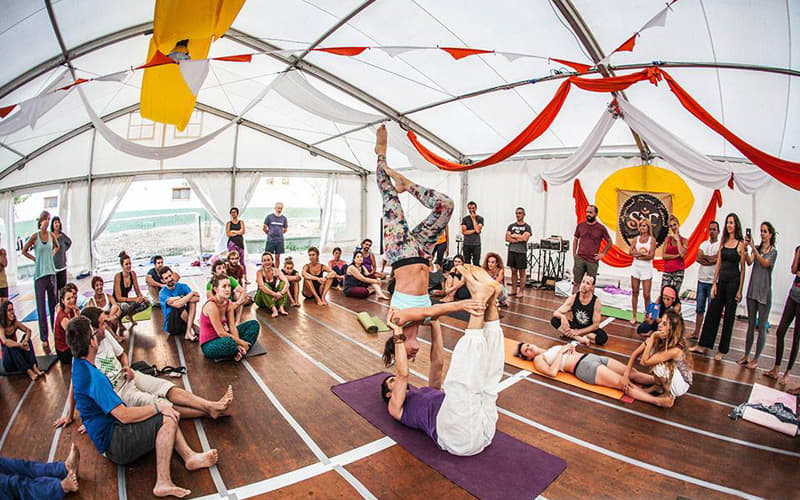 Hoofers gather around, as Natraj- An International Spiritual Dance festival is making way to Delhi for opening new avenues of spiritual growth for you through the art form you wholeheartedly adore. This five-day event is a line up of lessons from world class spiritual dance teachers, individual workshops, special choreography classes in more classical and modern dance styles, a final evening Talent Show and a special New Year's Eve party with auspicious cacao ceremony to celebrate! 
Location | Zorba The Buddha, 7, Tropical Drive Road, Mehrauli-Gurgaon Road, Ghitorni
Charges | Rs 19,000 (Approx.)
Book Your Spots Here | http://dancefestivalindia.com/book-now/#
Already mentally picked the events that you simply have to go to? How about we just meet you there!