Delhi
Colourful as Jewels, Crumbly Yet Soft - Find The Best Macarons in Delhi
A soft moist interior usually composed of ganache, buttercream or jam, sandwiched in a crispy shell- that's the famous French cookie for you, Macarons! Available in a wide variety of flavours including those which are mixed and matched, this cookie is as delicious as it looks. Here are a few places where you can grab yourself some of the best macarons in Delhi.
Sugarama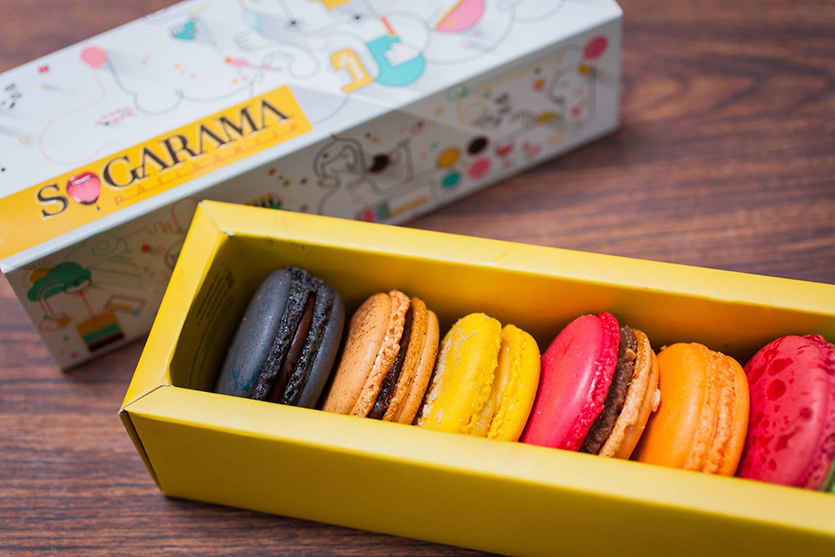 If you love baked goods and sugary treats as much as we do, you must have already heard of Sugarama! Absolute wizards at whipping up confectionary treats, they have some of the best macarons (and most famous) in town! Ranging from Chocolate Mint to Orange, Salted Caramel, Vanilla Pepper or even Cola Macarons, you seriously need to go try them out!
Address | 87, Shahpur Jat
L'Opera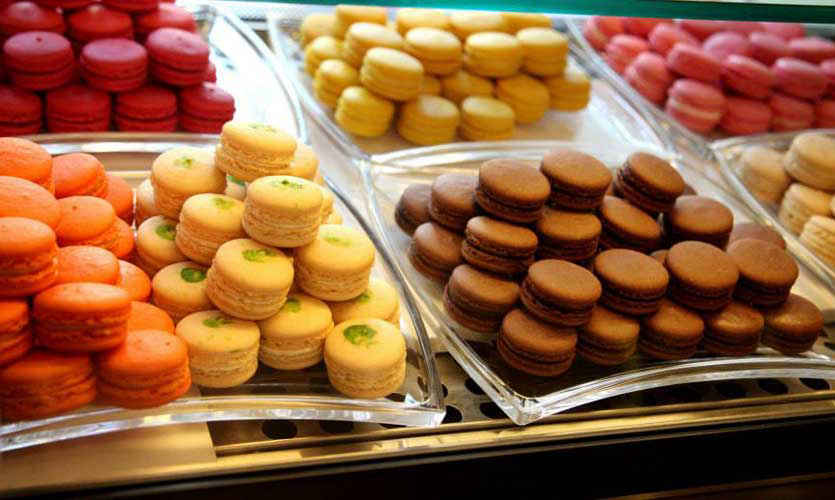 Their macarons have the perfect crunch as you take the first bite, which then becomes chewy after reaching the soft centre core. L'opera offers a wide variety of flavours in vibrant colours making it difficult to resist them. Dark Chocolate, Coffee and Passion Fruit are preferred the most by their regular customers.
They've Got Multiple Locations Across Delhi NCR
Bread and More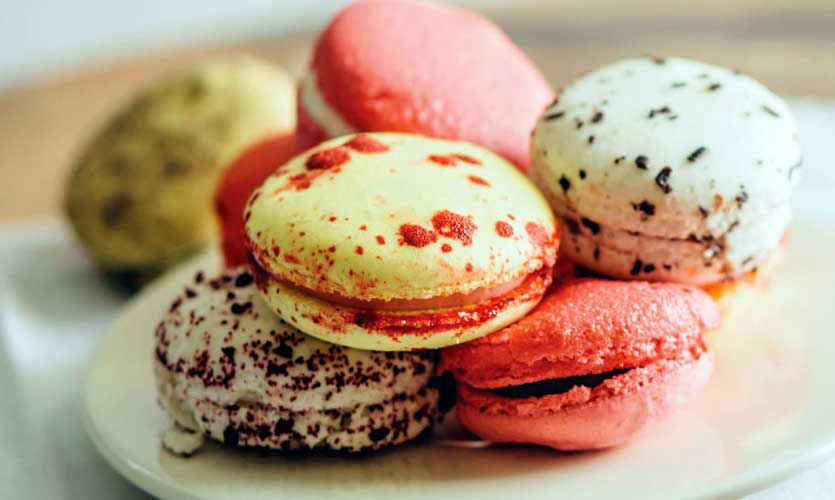 Bread & More is a long standing neighbourhood bakery and the Macarons served here are to die for! They are prepared with a perfect mix of almond flour & sugar, cooked at the right temperature to attain just the perfect texture. They have about 11 flavours, with the most interesting being the Passion Fruit, Salted Caramel & Pistachio.
Address | C-21, Vasant Vihar & N-17 N Block Market, G.K. I
Wenger's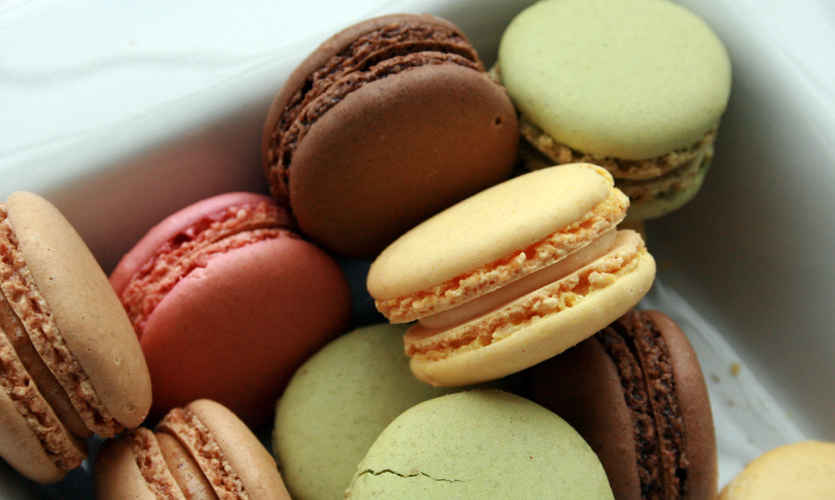 If its desserts you're after, head straight to Wenger's! One of the oldest bakeries in Delhi offering melt in your mouth goodness in each item they serve, Wenger's cannot go wrong when it comes to its sugary delights and the best part is that every item on their menu is so affordable! Their macarons, though offered in a few flavours, are definitely worth a try.
Address | A-16, Block A, CP
Maison Des Desserts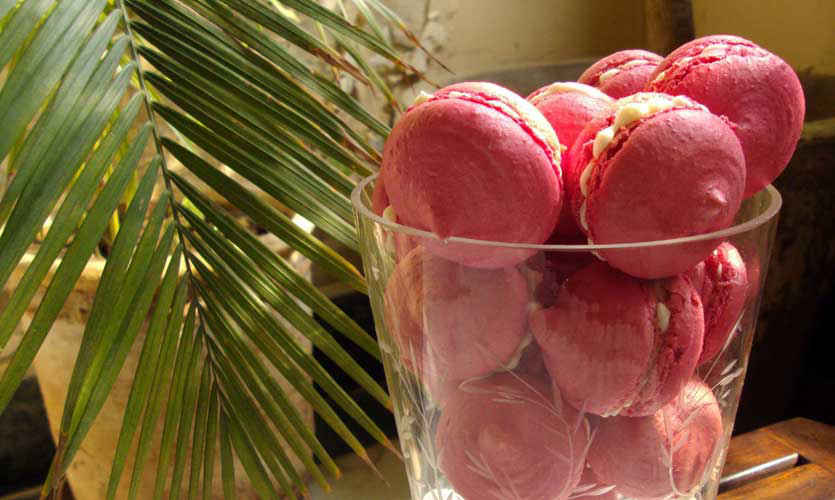 Now this one's a great new bakery tucked into Hauz Khas Village which offers a horde of exotic desserts including a set of 12 Macarons – the meringue based confectionery made with almond powder in assorted flavours. Maison Des Desserts is one place you can bank to produce the most delicious treats - give their fabulous macarons a try! The only catch is that they make macarons only on order.
Address | T 49 BS, Hauz Khas Village
Miam Patisserie and Macarons
Bani Nanda has brought her first French Pâtisserie and Macaron concept to Delhi and how! She does a range of Macarons in exotic flavours such as Kaffir Lime, Jasmine Tea, Passion Fruit & Milk Chocolate, Fig & Earl Grey to name a handful and are sold in boxes of 6, 9, 12 and 15. If you love macarons, this bakery should definitely be on your list.
Address | C 2/33, SDA