Delhi
Coffee Sangria, Brownie Coffee *Woah* & More - 5 Offbeat Coffee Concoctions To Try Right Now!
Picture Credits: giardinoclub.com
If coffee is the yin to your yang, then we absolutely feel you! Coffee in any form never ceases to amaze us so here we are telling you to get experimental with your beloved drink and explore the horizon of flavours it has to offer at these places: 
1. Espresso Martini @ Olive Qutub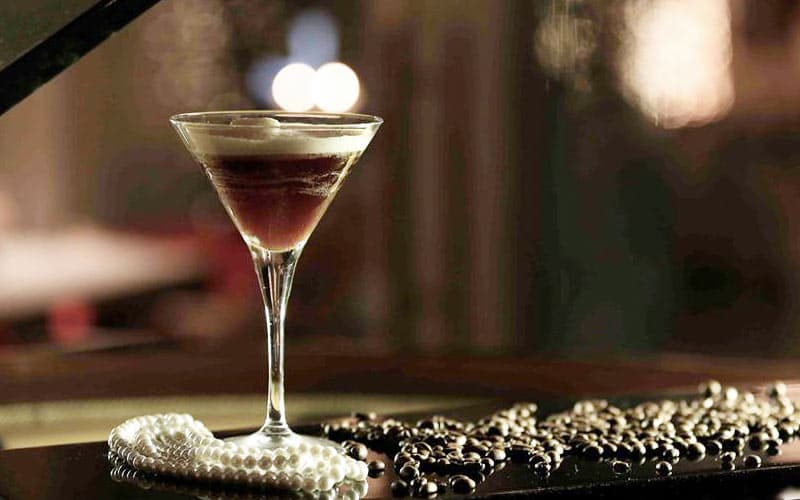 The heart of gourmet innovation lies in the hands of Olive Qutub and we're swooning over their quirky concoction of Espresso Martini. The strong espresso is mingled with a shot of vodka which gives you an unforgettable coffee punch! Seriously, if you haven't tried this yet, it's high time you do!
Price | Rs 400
Location | One Style Mile, Haveli 6, Kalka Das Marg, Mehrauli 
2. Espress-o-spritzer @ Espress-o-ville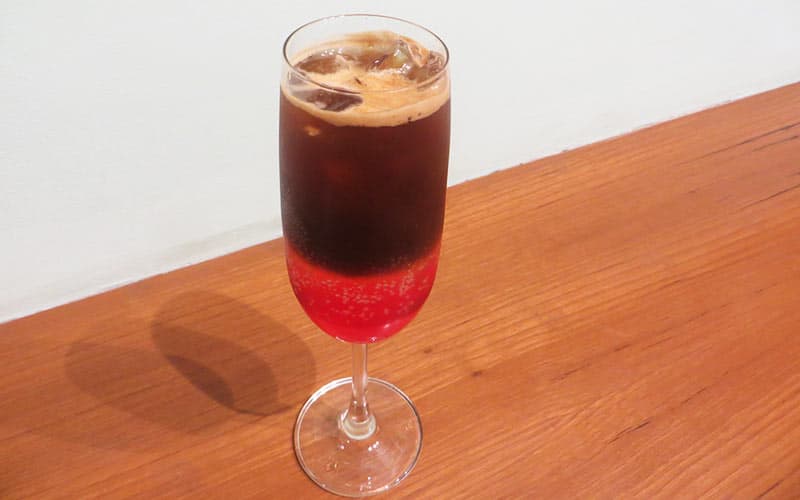 An espresso mocktail called Espress-o-Spritzer, this drink is one of a kind. Fraught with bright hues, the spritzer caught our attention right from the moment we laid eyes on it! The beautiful beverage is a mixture of strawberry syrup, watermelon syrup, soda and espresso, of course. Kudos to this place for coming up with such an innovative and refreshing drink!
Price | Rs 135
Location | H-11, Opposite Sri Venkateshwara College, Satya Niketan
3. Brownie Coffee @ Mogli's Coffee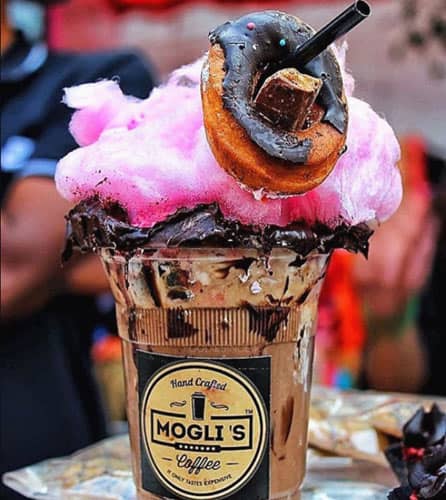 Picture Credits: @foodiesince96
Think of the wildest and dreamiest coffee flavours and that's when Mogli's Coffee pops up! The Brownie Coffee is a better, bigger and bad ass version of cold coffee mingled with brownie bits and candy. They've also got other mind blowing coffee flavours like Blackcurrant, Butterscotch, Nutella, Vanilla and way many more. Go cheggit out! 
Price | Rs 80
Location | DT City Centre Mall, MG Road, Gurgaon
4. Coffee Sangria @ Perch Wine & Coffee Bar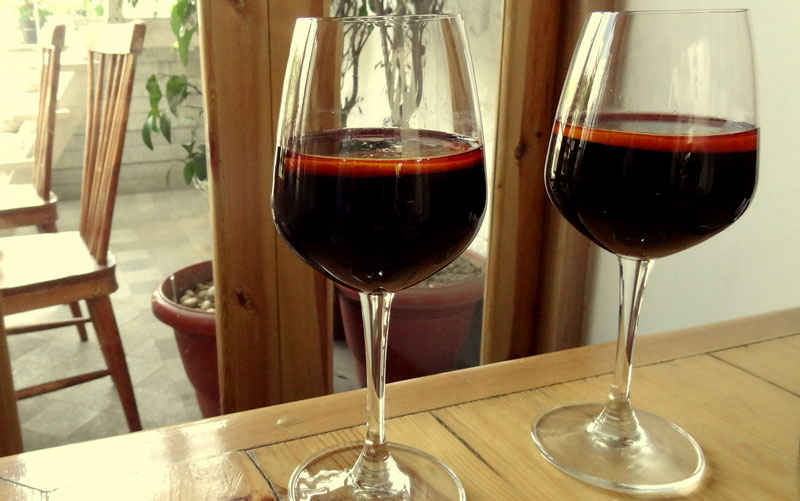 Bringing together your favourite morning bev with your dearest evening drink is the classy Perch Wine & Coffee Bar offering varieties of wine at any given time. The concoction of coffee and wine is mingled to utter perfection and the taste is indescribable! So head over, sip it and let the caffeine rush do the talking! 
Price | Rs 400
Location | 71, 1st Floor, Khan Market & Priya Complex, Vasant Vihar
5. Coffee Tonic @ Blue Tokai Coffee Roasters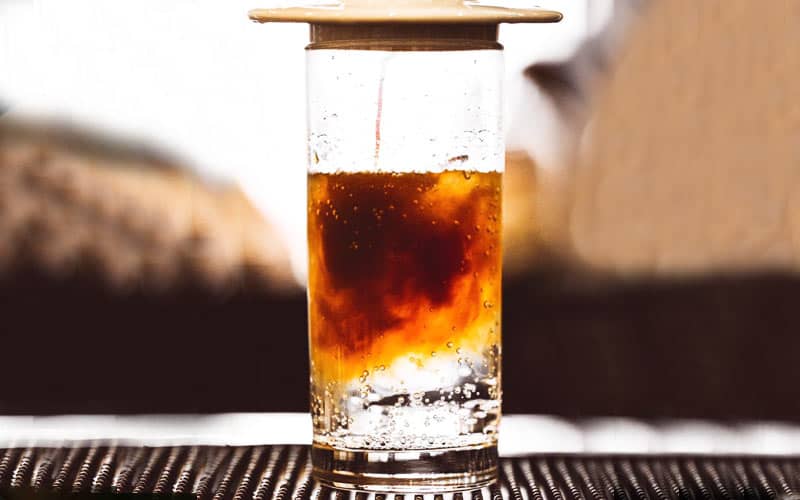 The best coffee roasters in town, Blue Tokai Roasters have much more to offer to you than just their unique blends and roasts. They serve a unique combination of espresso and tonic which is both refreshing and tangy. Yum! We're definitely heading here to taste it. Are you? 
Price | Rs 200 
Location | Khasra 258, Lane 3, Saidulajab, Saket
So if you're a true coffee geek at heart, you must head here and try em' all!