Delhi
Coffee, Blueberry & Red Chilli Chuski?! This Place In NSP Serves 66+ Flavours Of Chuski
If Delhi's summer heat had a synonym, it would definitely be 'chuski'. Now you must be dreaming of your beloved kala khatta, but we're here to introduce you to the kind of flavours that will give you multiple reasons to gorge on your beloved chuski! 
Chuski Da Chaska in Netaji Subhash Place (NSP to those who don't live under a rock) is located just near the metro foot over bridge and hence, very easy to access and spot. During summers, the haunt is flooded with customers asking for their favourite flavours of chuski. The eatery serves more than 66 varieties of chuski (omg!) and believe us, each flavour has a charm of its own. Bringing an army of flavours that you could never even imagine, this outlet wins you over in no time. To escape the heat, we snaked our way here only to get our mind blown. Here's a sneak peek into the chuski extravaganza we indulged in!
Endless Chuski Flavours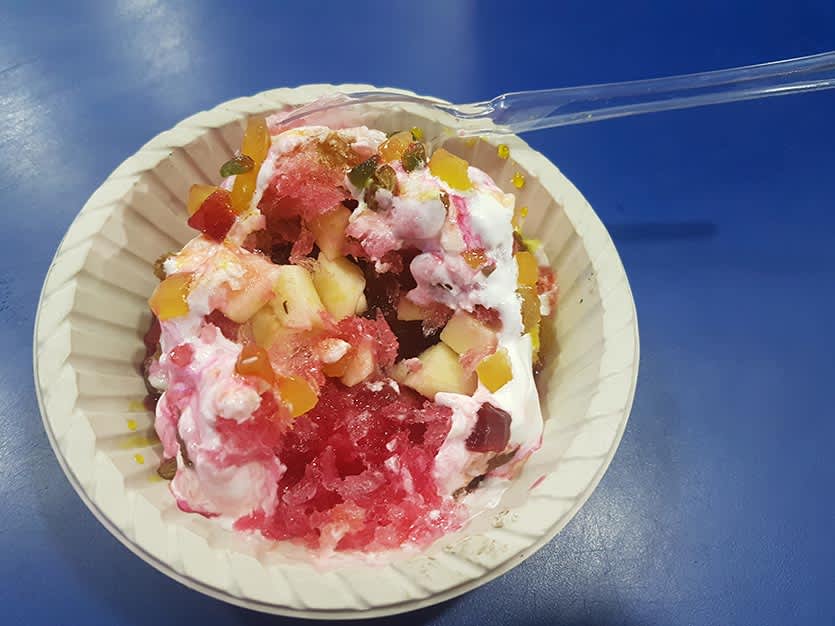 Dissing the usual flavours of chuski, Chuski Da Chaska gives them their own flavourful spin. Among the flavours available here are Butterscotch, Kiwi, Coffee, Kewra, Gulkand, Rose, Chocolate, Rabri, Wine, Tea, Milk Malai, Fanta, Cola, Fruit Beer, Red Chilli, Jeera, Anjeer, Sauf and oh so many more! Think up any wild flavour and they've converted it into a delicious chuski flavour. 
It's beautiful to see how they've transformed our favourite sweet delicacies and beverages into syrup form. The dessert flavour that won us over was the Rabri one, for it actually soothed our soul, just like rabri does. Apart from this, we loved the Coffee chuski and would say that every coffee lover must try it to have their cup of joe in an unconventional way!
Price Per Flavour | Rs 50 
Kullhad Sharbat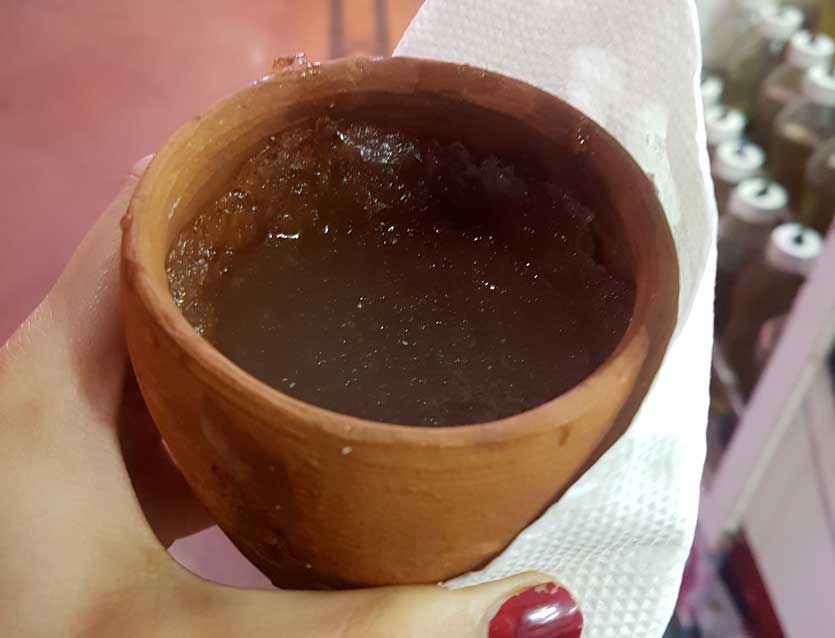 One of the most cooling and refreshing drinks, the Kulhad Sharbat at Chuski Da Chaska gives you some respite from the usual too-sweet sharbat you slurp on. They serve it in a kulhad, which penetrates the mild muddy flavour into the flavourful sharbat. A sip of this, and you can easily be transported to a cooler and fresher land for sure! 
Price | Rs 50
Ice Dessert
Taking their chuski game to a whole new level, Chuski Da Chaska has invented an Ice Dessert! So the crushed ice is stuffed with gulkand and topped with malai and festooned with almonds, along with other crunchy nuts. You can also opt for a drizzle of your favourite flavour on top of this. We opted for the Thandai flavour and loved it to bits *satisfied grins*! 
Price | Rs 80
So now that we've given you a gazillion reasons to slurp up some chilled chuski, drop by at Chuski Da Chaska and tell us which one's your favourite!
Location | Chuski Da Chaska - G-16, Aggarwal Millenium Tower I, NSP
Check Out Their FB Page | https://www.facebook.com/Chuski-DA-Chaska-1740116059564593/