Delhi
Coconut, Pineapple & Brownie Kulfi For Rs 45 Each @ Famous Mangle Di Kulfi
We visited the very famous Mangle Di Kulfi in old Gurgaon's New Colony. The ice cream parlour is super famous for its pure milk kulfis and ice creams. We tried a few really out of the box kulfis here like Coconut Kulfi, Strawberry Kulfi, Choco Brownie and Pineapple Kulfi and ALL of them blew our mind. Seriously!
The rich fruit flavours blended with rabdi and prepared with pure milk gave the traditional kulfi a rich twist that made our taste buds go crazy! 
Here's what we totally gorged on:
Coconut Kulfi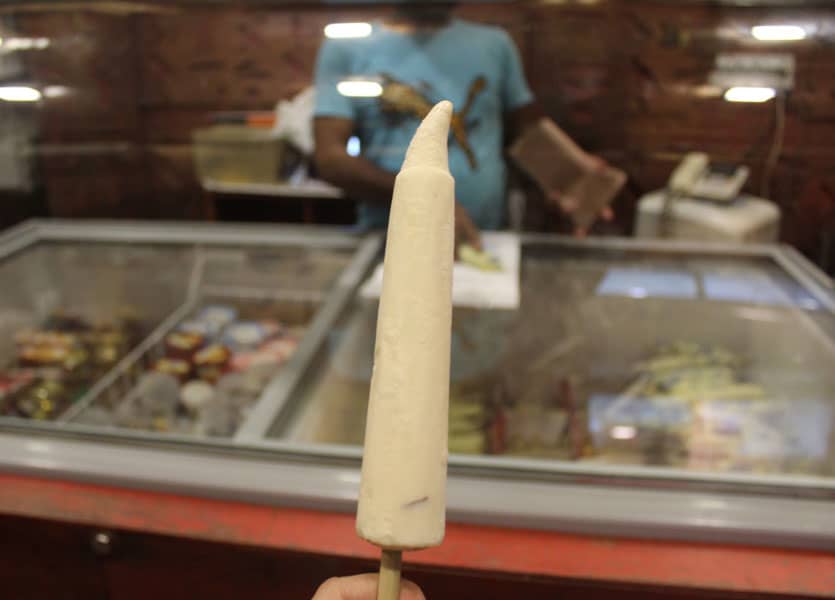 It had the perfect quantity of grated coconut which adds texture to it and gives it a snacky crunch. You might find it a little heavier than regular kulfis because of the coconut, but it's definitely worth trying as an evening treat - right after you get off work!
Price | Rs 45
Pineapple Kulfi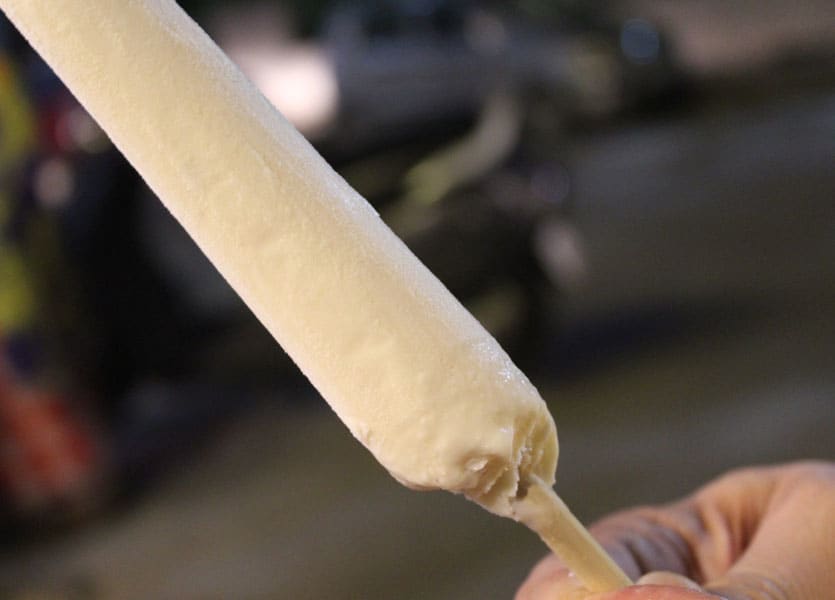 Before trying the Pineapple Kulfi, we were really apprehensive about the taste but it surely won the show with its fruity flavour blended so well with creamy milk. It had little pineapple pieces spread evenly and that made each bite relish-worthy! 
Price | Rs 45
Strawberry Kulfi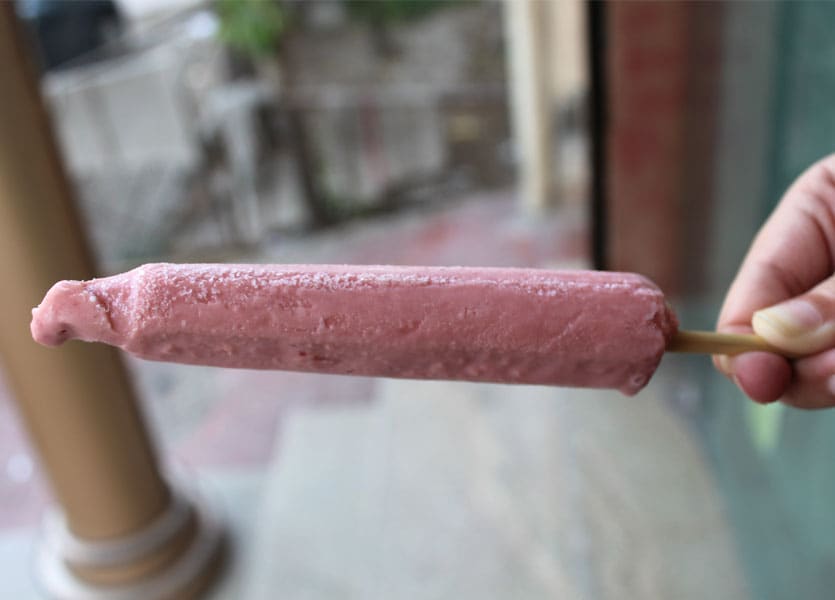 Real strawberry seeds with a super creamy texture gave a true fruity rush to the taste buds. This one's a very refreshing option to try and is definitely quite unique as compared to the usual strawberry milk ice creams you get around town.
Price | Rs 45
Brownie Kulfi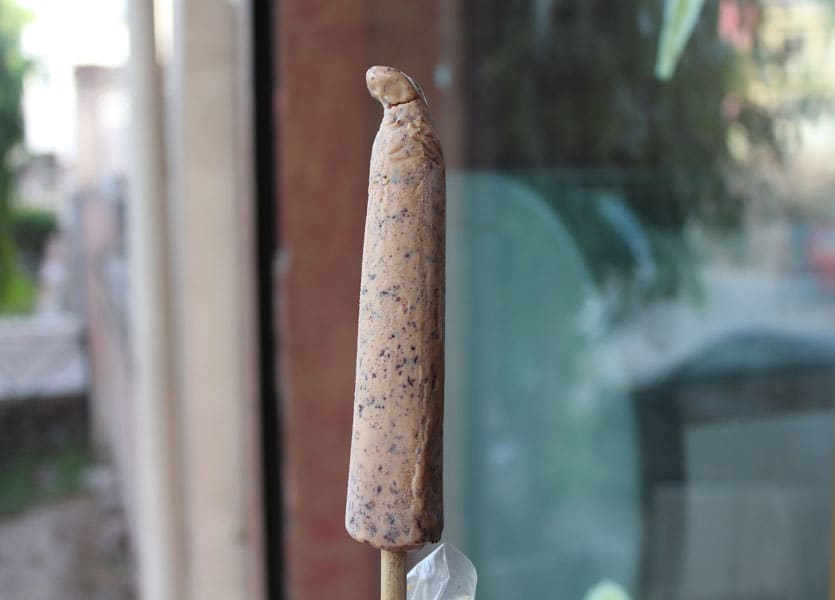 The Brownie Kulfi was our favourite (obv) because it had crumbly brownie bits along with brownie flavoured cream in the kulfi. It was similar to a brownie ice cream cake but with a hint of the desi kulfi flavour, which was what we loved most about it! 
Price | Rs 45
Faluda Kulfi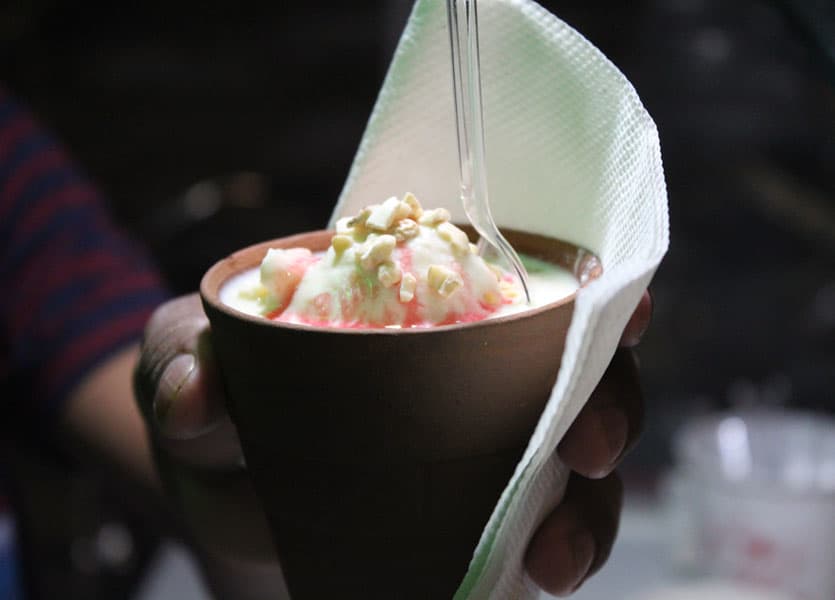 Another delicacy that we tried here was the traditional Faluda Kulfi. It's served in a kulhad (awesome!) and is prepared with pista kulfi, vermicelli, rose syrup, rabdi (we asked for extra rabdi) and is topped with cashews and almonds. Woah! The texture is just perfect and we polished off every last creamy bite!
Price | Rs 60
The best thing about the place is that it doesn't use any artificial flavours, every ice cream is prepared out of real dairy products, fruit & dry fruit. There's a variety of sugar-free kulfis as well and even the regular kulfis had perfect sweetness to them. What's even better is the fact that all of these kulfis are damn cheap on the pocket!
So what are you waiting for? Take your buddies and family for a sweet treat post dinner today!
Where | Opposite Jitender Behl Park, 154-B, New Colony Road, New Colony, Sector 7, Gurugram