Delhi
From Chur Chur Naan To Chole Bhature, Here's Everything We Tried In Kalkaji's A Block
One of the most famous stereotypes in regards to Delhi is about the culture to be found in the Southern part of Delhi. Considered as one of the most upscale, chic and swanky parts of saadi Dilli, we don't give it due credit as having some awesome street food!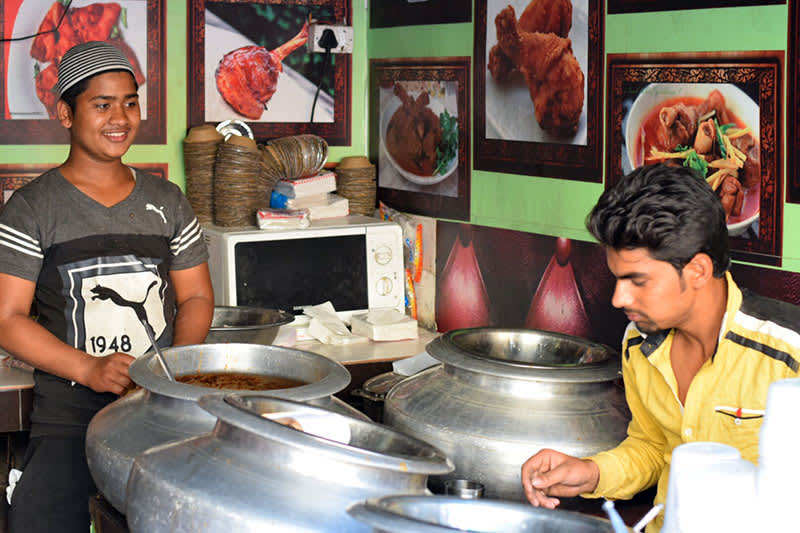 From fine dine restaurants to beautifully done up cafes, from romantic getaways to luxury shopping malls, South Delhi is one of those places you'd think you would least find good street food but here we are, having just went on a street food trail in Kalkaji and boy, were we amazed!
A residential area of South Delhi, Kalkaji is famous for its numerous temples and its ever famous neighbourhood jugaad market of Nehru Place, however we bring to you three outstanding places that are an everyday name in this part of Delhi and serve some finger licking good food!
Mehak Food Centre:
A very small establishment in terms of size but if you were to ever give this place a visit during lunch hours, a stampede would surely be on the cards! Serving the masses, M.F.C. (that's what is written on their T-shirts!) is economical, tasty and downright lip smacking. We loved these two dishes here:
Chole Bhature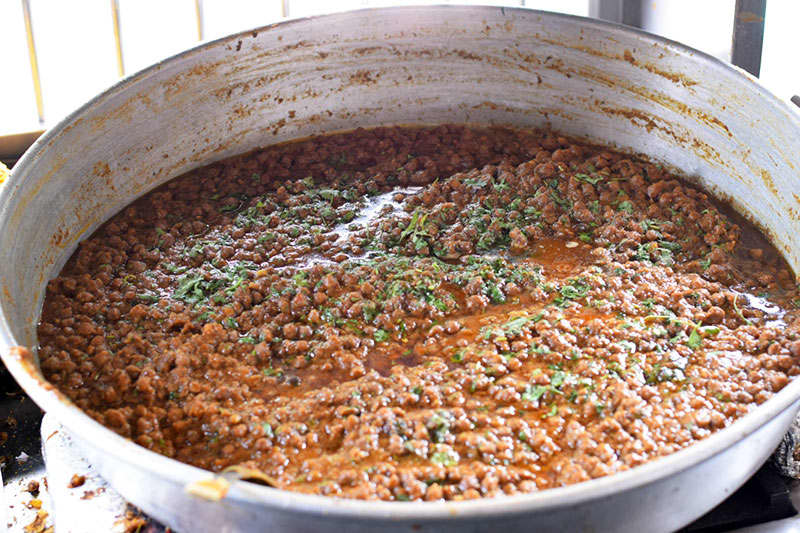 For a mere Rs 50, this could be labelled as one of the best in South Delhi! One of the most flavourful cholas that we could lay our hands on coupled with perfectly fried golden brown bhaturas that the chefs at MFC prepare led us to order two of these beauties. You could always pair this with their freshly prepared super thick lassi too!
Chur Chur Naan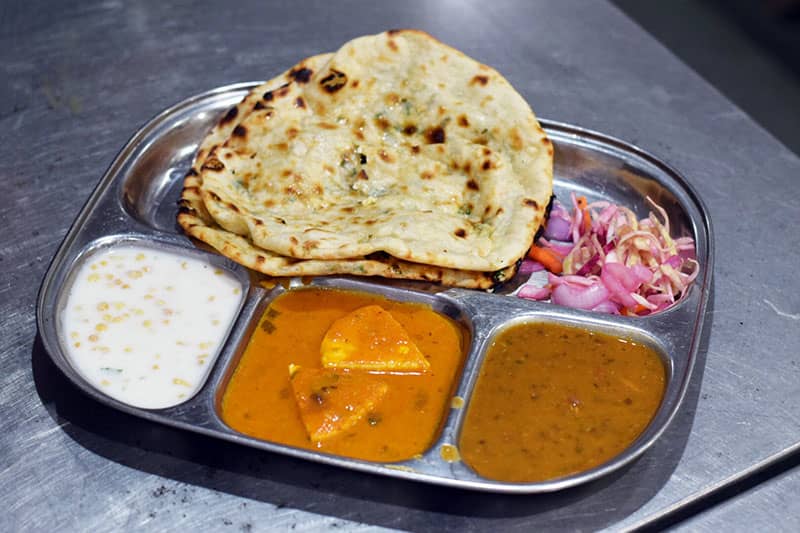 If you're a lover of Punjabi food and are in awe of stuffed naans, then do give these a try. A thick naan layered all the way with mashed paneer and baked to a crisp in a tandoor. MFC makes a thali out of it consisting of paneer curry, dal makhani and raita for just Rs 90, which is a freakin steal!
Meal For Two | Rs 350
Timings | 8 AM - 8 PM
Dilli 19:
Again, a place with hardly 4 tables but food which can put even bigwigs serving North Indian food to shame! Started by a young guy back in 2004, he ensures that this place serves nothing less than quality food be it Chinese, North Indian or simply just momos. We recommend gorging on the following: 
Chicken Afghani Momos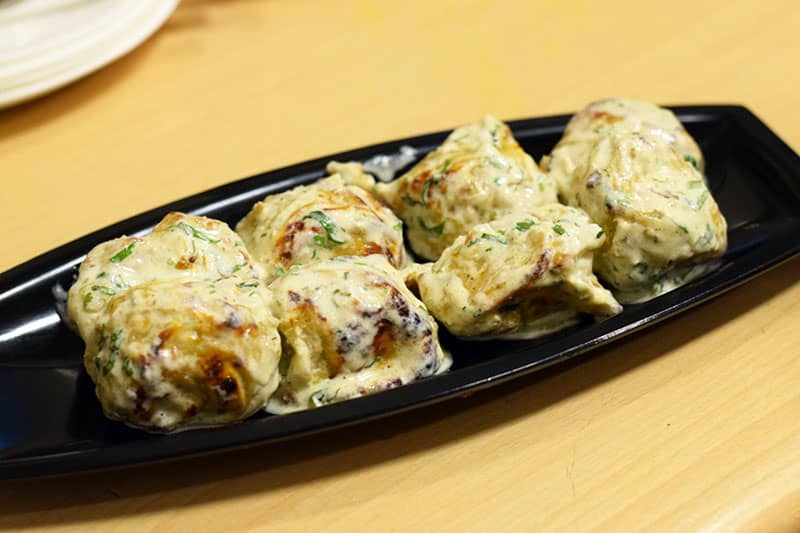 These by far are the best momos we've had in a long, long time! Dilli 19 steams up their chicken momos and bakes them in the tandoor till golden brown. After that, the momos are packed in a gravy of butter, cream and if we daresay, a kaju paste to give the ultimate rich taste that a humble dish like momos totes deserves. Do thank us later for the momos you're now going to order every day!
Hot Garlic Momos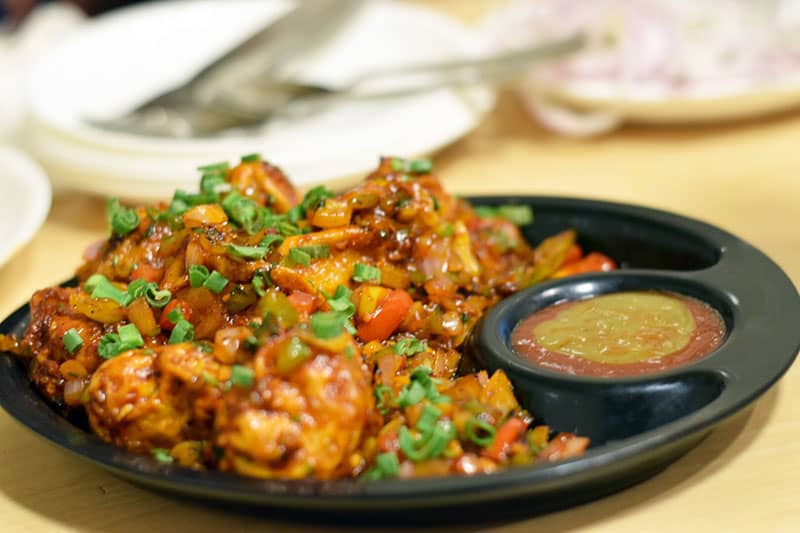 Another jewel on the menu of Dilli 19 whereby the momos are tandoor-ed and added to a spicy mix of garlic, onions, bell peppers and garnished with spring onions. When it's a case of momos which taste like chilli chicken, you know you're not going wrong with such a delicious combo. Available in both veg and non veg options, we recommend you defo try these bad boys too!
Deluxe Thali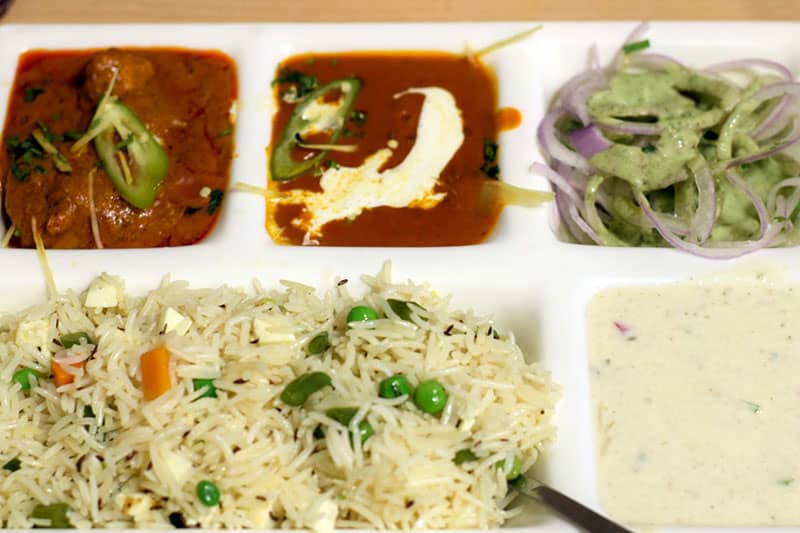 A simple thali which is economical on the pocket, and giving competition to Haldiram's, we loved every item in this one! From the chicken gravy to the dal makhani, to the tandoori roti, raita and the well cooked veg rice, it was a treat to have such a well balanced meal. For all those not wanting to spend too much for a heavy meal, this is probably the right place to head to!
Meal For Two | Rs 750
Timings | 12:30 PM - 3:30 PM & 6:30 PM - 11:30 PM
Moradabadi Shahi Biryani & Chicken Corner: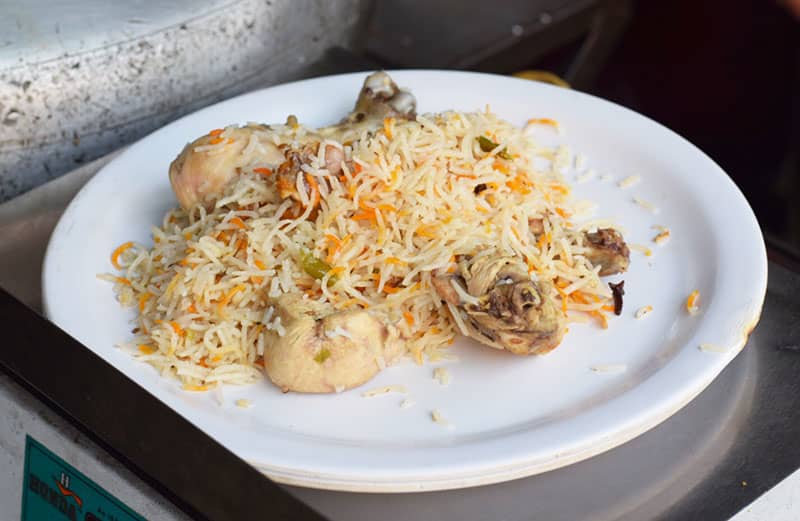 Right on the main road heading to Deshbandhu College are a few shops selling Mughlai food consisting of Moradabadi Biryani, Hyderabadi Biryani, Korma, Tandoori Chicken and so much more! 
Two shops combined into one with a green board and signage saying 'Hyderabadi Shahi Chicken Biryani' are the guys selling lip smacking yet economical biryani and that too in two different styles. We loved every bite of their Hyderabadi and Moradabadi Biryani but still refused to believe that they were not the same, as claimed by the owner. Also, do try their Kormas and their grilled delicacies in the later part of the day!
Meal For Two | Rs 450
Timings | 11:30 AM - 11 PM
So keeping apart the slight differences, we surely recommend to all those living in this part of South Delhi and craving for some authentic and cheap food to head over to these places or rather sit back and relax only to get the food delivered to your very doorstep!