Delhi
ChulBuli Mocktail & Blueberry Lassi: Try Delicious Tipples @ Garam Dharam, Rajouri Garden!
The very famous den for all Dharam Paaji lovers is the perfect Punjabi dhaba to head to when craving yummylicious food hits! Yes, we're talking about Garam Dharam -  Dhaba Te Theka in Rajouri Garden. 
On your visit to Dharam Ji's world, check out famous movie dialogues - and posters on the walls to the popular bike from Sholay *anything for Sholay*! Plus, while you're here, do try these delicious drinks out:
ChulBuli Mocktail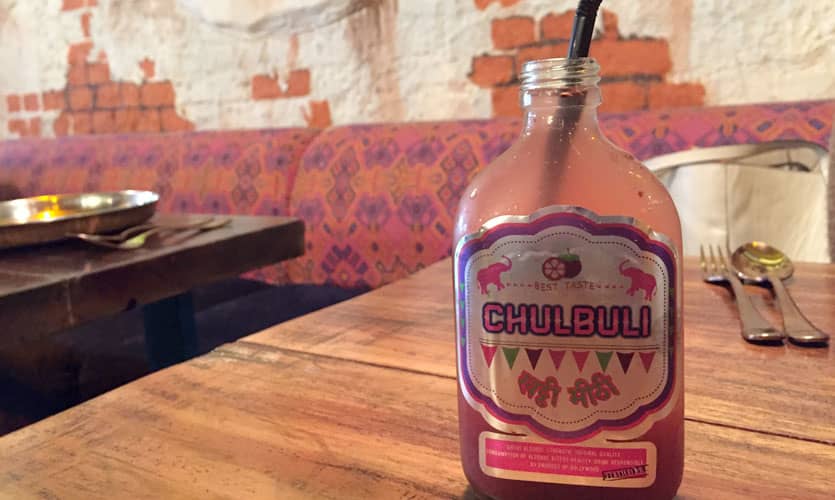 The ChulBuli Mocktail is served in a tiny bottle with a narrow head. The taste is superb, much like a chatpata bunta with jeera masala, chaat masala & oodles of imli flavour! This drink can be served with and without alcohol as well, as per your preference. Do try it out, y'all chulbule peeps!
Price | Rs 225 (Without Alcohol) & Rs 295 (With Alcohol)
Blueberry Lassi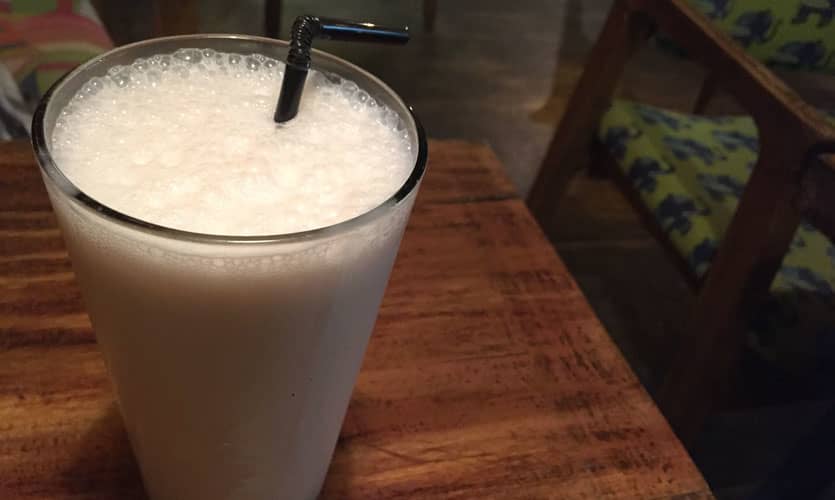 The next on the list will truly amaze you and leave you wanting more - their Blueberry Lassi is so unique! It has that distinct flavour of blueberry with thick curd, making it a refreshing and filling choice. If you love lassi and are up for some flavourful fun, you ought to try this one out!
Price | Rs 255
See you there, yummy tipple(s) in hand!
Location | J-2/12, BK Dutt Market, Rajouri Garden