Delhi
Chow Down On The Best Churros In Town At These Top Spots
Here's a confession - churros are something that we attack on sight; there is nothing in the world that can keep us away from those heavenly strings of fried golden-brown goodness! A versatile snack that can be devoured for breakfast, lunch and dinner, churros are a great alternative to mix things up for your sweet tooth. The force (of attraction) is strong in this one.
We're spreading the love for our favourite Spanish import with a curated list of the best churros in town: 
Chocolateria San Churro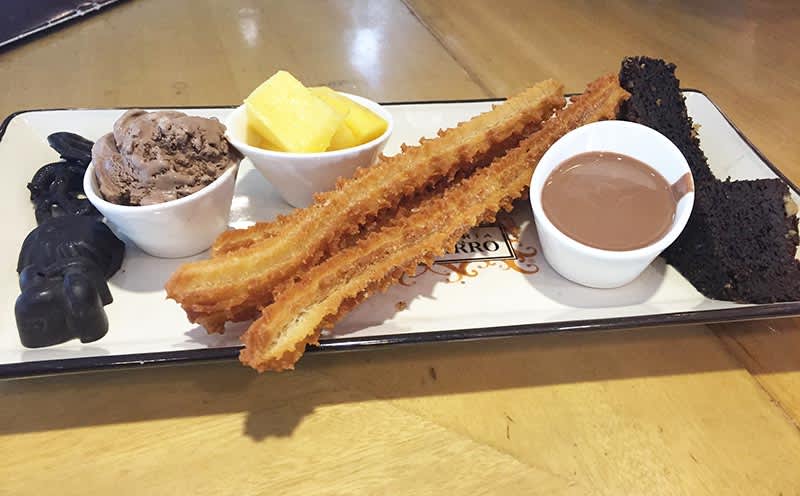 In a relationship with food? CSC is the perfect venue for a fancy coffee date! Indulge in some royal pampering with their scrumptious range of premium desserts. Although they're well-known for their sapid churros (served with pots of molten chocolate!), they also have an amazing selection of coffee blends and the hot chocolate alone is worth a drive. If you're a churro virgin, then CSC is highly recommended as your first!  
Price | Rs. 195 
Location | 1, M Block Market, GK II 
Number 31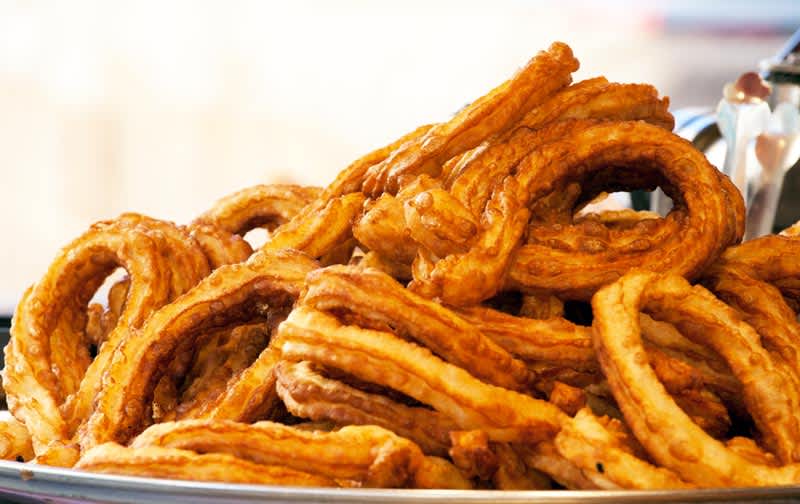 The relatively new Number 31 in Def Col is where you should be heading to for the most important meal of the day. Their breakfast options are delightful and can safely beat a home-cooked meal by a long shot. You might feel that the churros here are a bit pricey but then the ambience and service make up for it, not to mention the superlative taste!  
Price | Rs. 395 
Location | 31, Defence Colony Market 
Cafe Wanderlust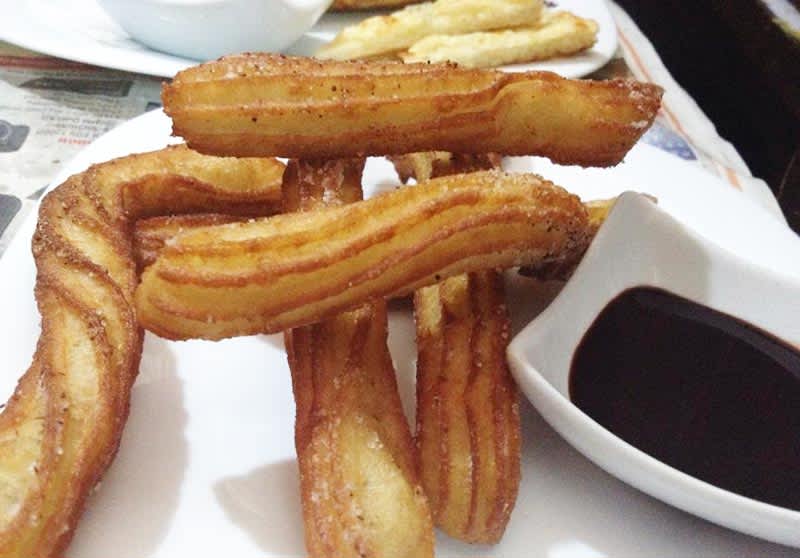 The heady concoction of Indian street food and world cuisine at Wanderlust is bound to get any foodie's heart rate up! Add to that the chillest vibes and a book collection and you've found your latest adda to beat the heat. Grab a hammock or a bean bag, find your peaceful corner and relish a divine plate of churros with your pals. We bet one visit won't be enough for your hungry soul! 
Price | Rs. 175 
Location | SF-53-54, 1st Floor, Galleria, DLF Phase 4, Gurgaon 
Coast Café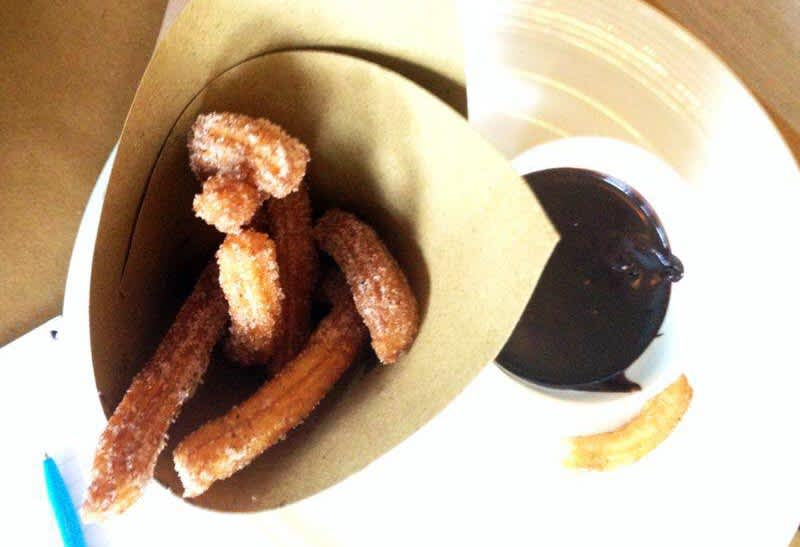 Some high quality churros right here! We're a fan of everything from the colour to the crispness to the utterly fresh feeling in your mouth after every bite even as the sticky sugar particles let you know the blissful mouthful has still more to give. It's very easy to go greasy with fried items but Coast Café has mastered the art of keeping their churros light, fluffy and flavourful!  
Price | Rs. 240 
Location | H-2, 2nd & 3rd Floor, Hauz Khas Village 
Monkey Bar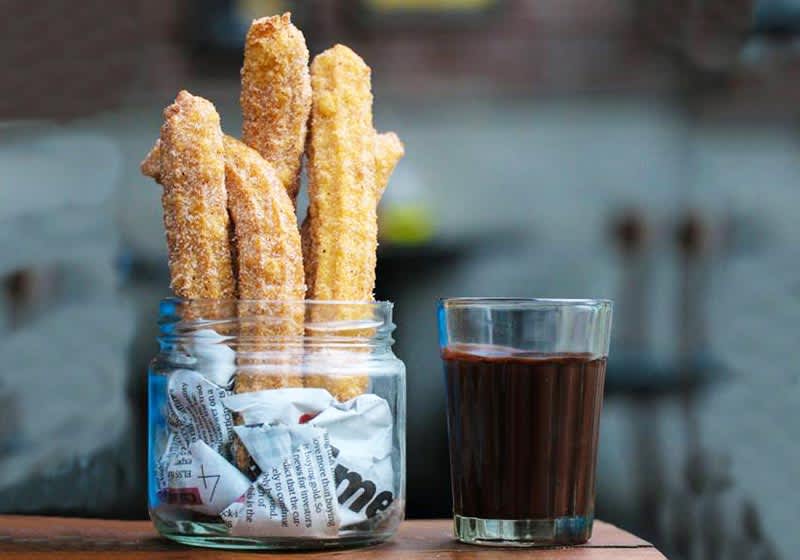 Weakness for cinnamon sugar, si senor? There's lots to go around on the Mo Bar churros! The fat fried fritters here appeal to us in the most homely manner and simply beg to be scooped up whole, dunked in the accompanying Mexican hot chocolate and gobbled up like there's no tomorrow. 
Let's find out how many of these you can put away in one go, eh? Tell us in the comments below! 
Price | Rs. 200 
Location | Plot 11, Upper Ground Floor, LSC, Pocket C-6 & 7, Vasant Kunj 
Whenever you feel like you're done with the same ol' brownie and shake routine, be sure to hit up these outlets for a change of taste!