Delhi
Chocolate Dosa, Spring Roll Dosa & More, Here're 5 Dishes We Tried At Ds Dosa Factory, Vaishali
If you're always up to give your good ol' fave dishes a quirky twist then you're gonna love this! Ds Dosa Factory in Vaishali has more than 50 kind of dosas on their menu *WOAH* and the variety is gonna blow your minds away.
You'd find cutesy bharatanatyam statues, fake coconut trees and basically everything that pops in your mind when we someone says South Indian! So all the dosa lovers in town, we decided to be your guide here and tried our these 5 varieties of dosas, check it out!
1. Spring Roll Dosa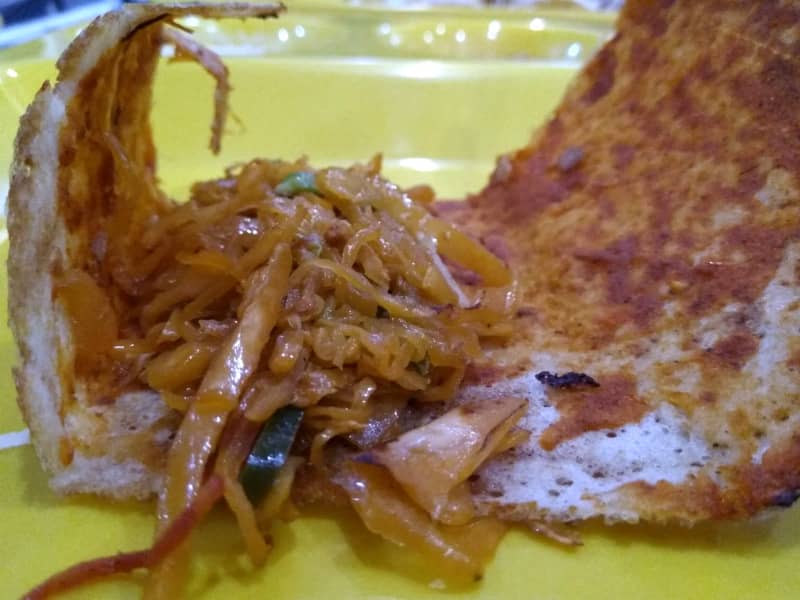 Hot and spicy, this dosa comes garnished with finely chopped slices of radish and is something you should not miss out! The dosa is stuffed with the spring roll fillings and tastes all things amazing. 
Pro advice - keep a glass of water nearby, it's that spicy!
Price | Rs 160
2. Cheese Chilly Masala Dosa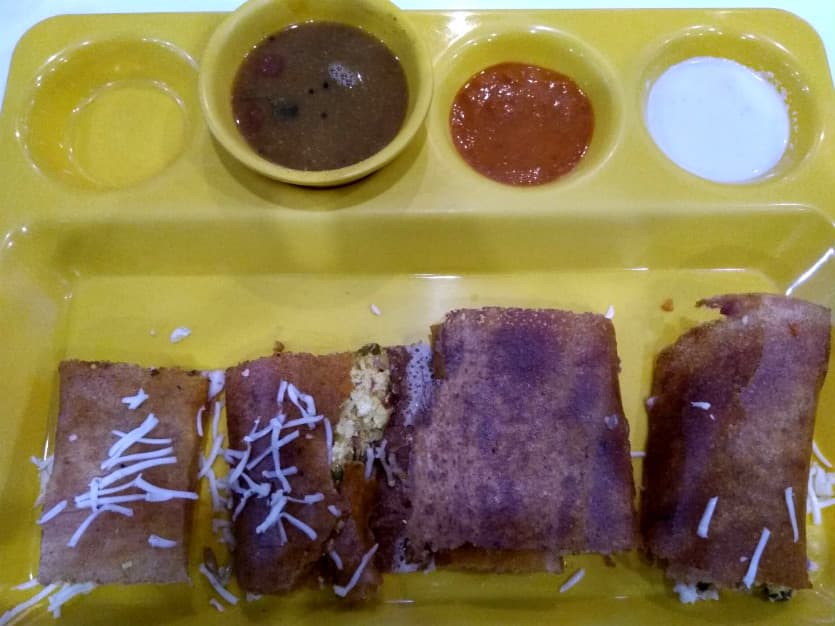 You're gonna love this dosa once you see the fillings inside! The Cheese Chilly Masala Dosa here is just that, cheesy and full on masaledar! You'd also taste kishmishi inside this dosa and  that makes this dish even more delicious.
Cheesy, spicy and sweet - what else can you ask for! 
Price | Rs 172
3. Ds Special Dosa
 
Love masala dosa? Well then you're gonna absolutely love the Ds Special Dosa! You'd feel a burst of flavors from the very first bite. It's perfectly sweet, savoury, crunchy and cheesy *yum, yum*. 
Served with sambar, coconut chutney and the yummy onion-tomato chutney, you HAVE to try this one out!
Price | Rs 230
4. Noodle Dosa

If the crispiness of the dosa wasn't enough to impress us then the noodle filling inside sure did the trick! An unusual combination of South Indian and Chinese cuisine, this one's for everyone who like to experiment with their food! The dosa tastes even more delectable with the sambhar here, so do your taste buds a favor and try this one out.
Price | Rs 172
5. Chocolate Dosa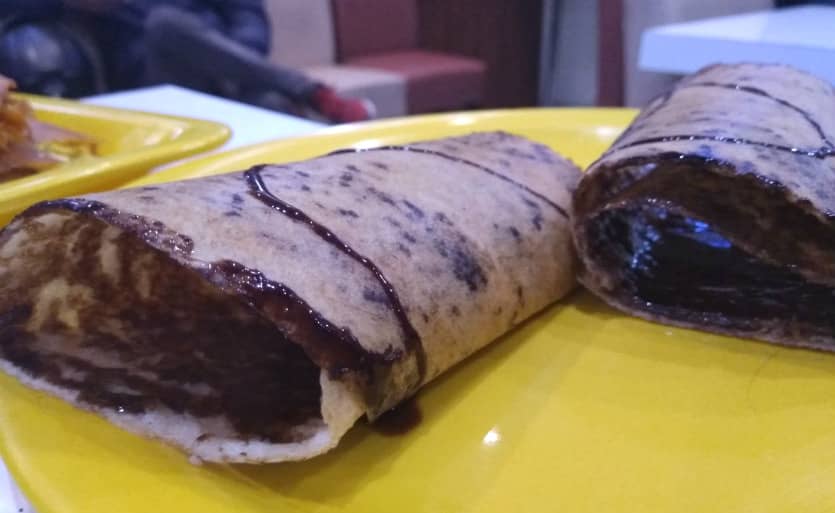 Since no meal is ever complete without some dessert, we thought of going all quirky on this one as well! The Chocolate Dosa here is filled with loads of chocolate sauce and it was a perfect ending to a scrumptious meal. So don't forget to order this one up for a perfect grand final! 
Price | Rs 185
So if you're done wiping up your drool, head here with your buddies right away and have a quirky time! 
Where | Ds Dosa Factory - Plot No - 001, Sector 3A, Vaishali, Ghaziabad