Delhi
Chocolate & Buttercream Frosting Galore! 10 Best Places to Gorge on Cupcakes in Delhi
Cupcakes are delicious little pieces of joy that bring a smile to everyone's face. Whether slathered with with buttercream frosting or with creme fraiche, cupcakes are simply delicious all-time snacks we love. So we're here to help you find the most scrumptious cupcakes in town - read on! 
1. The Big Chill Cakery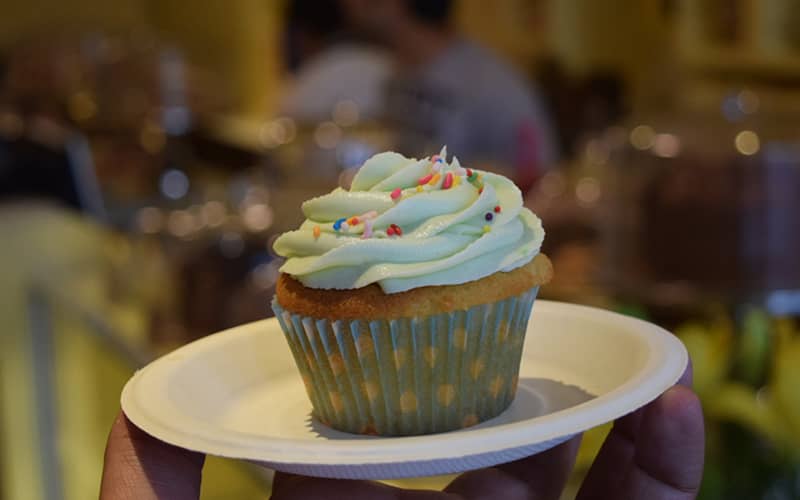 The Big Chill Cafe is already beloved for their Italian food and desserts, but with the Cakery opening, the fan following just increased manifold! Among the numerous desserts here, there's a special corner for cupcakes. They have a great variety of flavours like Chocolate, Banana, Red Velvet, Blueberry and Lemon. Go devour!
Location | Khan Market 
2. Choko la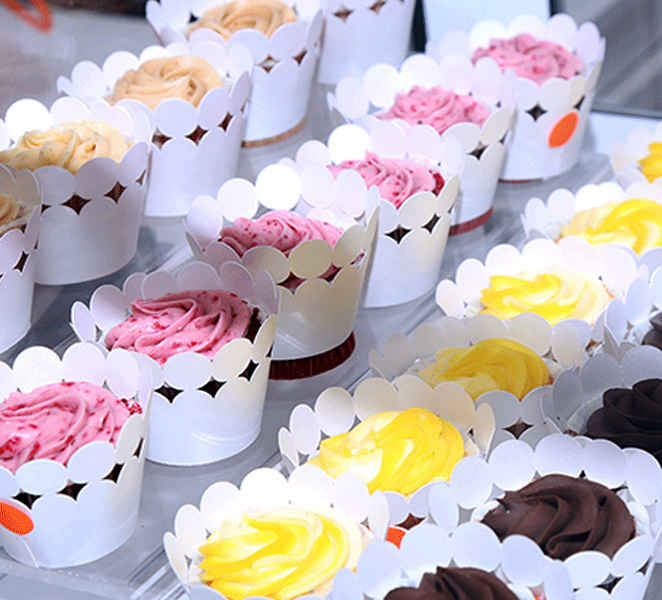 Choko La is a high-end luxury chocolate brand that has a great variety of yummy cupcakes, cakes, breads and of course - chocolates. They're well known for their chocolate cupcakes courtesy their patent chocolate that they use. Soft and gooey cupcakes with a generous dollop of whipped frosting - that's what Choko la's cupcakes are all about!
Locations | DLF Promenade, VK, Khan Market, Select Citywalk, Saket & Other Outlets
3. The Artful Baker
Nestled in Khan Market among the big bakeries, this new kid in town has made a huge place for itself in everyone's tummies. Designed to give you a European feel in Delhi, the bakery offers the best of artisanal breads and patisserie. Their Sea Salt Chocolate Cupcakes are simply divine! Velvety and soft, their perfect cupcakes deserve a try.
Location | Khan Market
4. Sugar Loft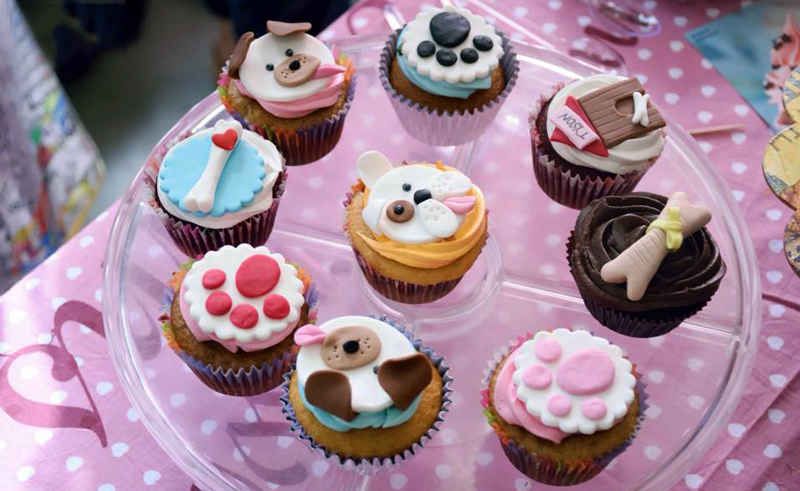 A little bespoke home bakery in South Delhi that's been around for the past 3 years, Sugar Loft's menu includes cakes, cupcakes, cheesecakes, cake jars and pies. Our personal favourites are their Fruit Cupcakes and the Classic Red Velvet Cupcakes. Their Mojito Cupcakes are also a must try - lemony, minty cupcakes soaked in vodka, topped with lemon and vodka buttercream. Just the thought of 'em will make you tipsy!
Check Out Their FB Page | https://www.facebook.com/sugarloft3/?fref=ts
To Place Orders Call Them | +91 9999 222 217
5. Elma's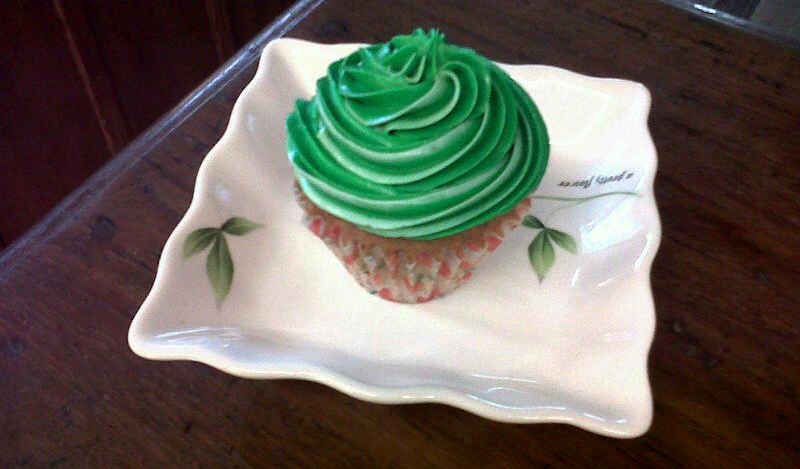 Elma's is Delhi's very own mini Europe! The fine china, floral decor and England-inspired menu takes you on a little foodie trip abroad. Elma's was among the first ones to serve Red Velvet Cake and is the reason behind a lot of people being educated about it too. Their Classic Red Velvet and Chocolate Cupcakes are the best ones here. Do give them a try!
Locations | HKV, Lodhi Colony & Select Citywalk, Saket
6. All Things Yummy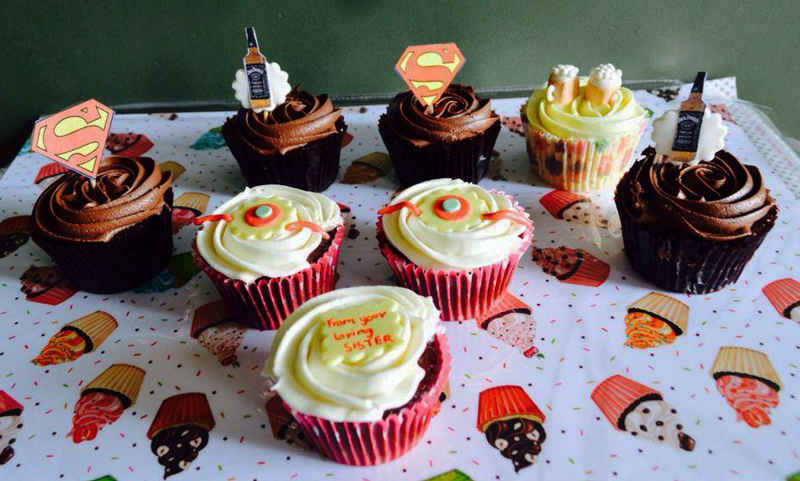 Another one from the home bakery category, All Things Yummy is famous for their scrumptious Chocolate Cupcakes! With the perfect amount of chocolate and just the right amount of cream frosting on top, the frosting on these cupcakes is the tastiest one you've ever had! Ideally soft and light, their cupcakes are something that you surely won't be able to resist!
Check Out Their FB Page | https://www.facebook.com/theracetoahundredrecipes/
To Place Orders Call Them |+91 8130 212 567
7. Whipped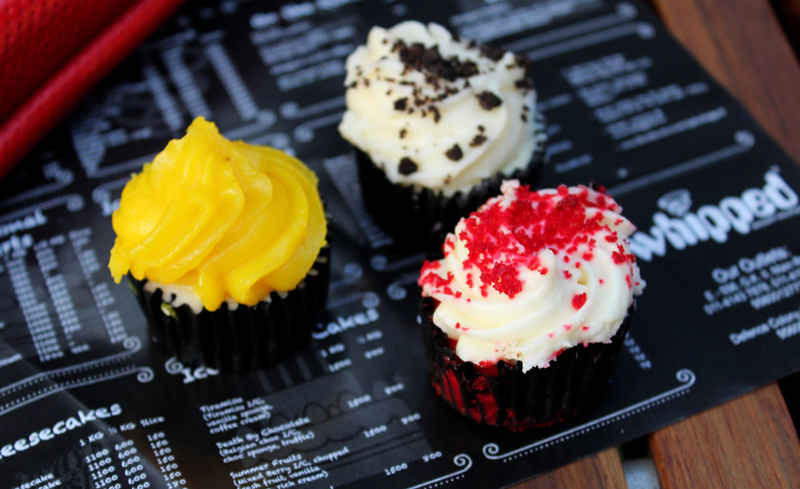 Whipped is our go-to bakery to fulfill all our insatiable cravings! Whipped does something a little different - they don't have the usual cupcakes, instead they make Cheesecake Cupcakes! The flavours include fruity ones like Mango, Blueberry and Lemon, while the chocolate-based ones include Oreo and Snickers Cupcakes. Our fav is their Baileys A'La Mode Cheesecake Cupcake - go try!
Locations | G.K. II Market & Defence Colony 
8. The Bombaykery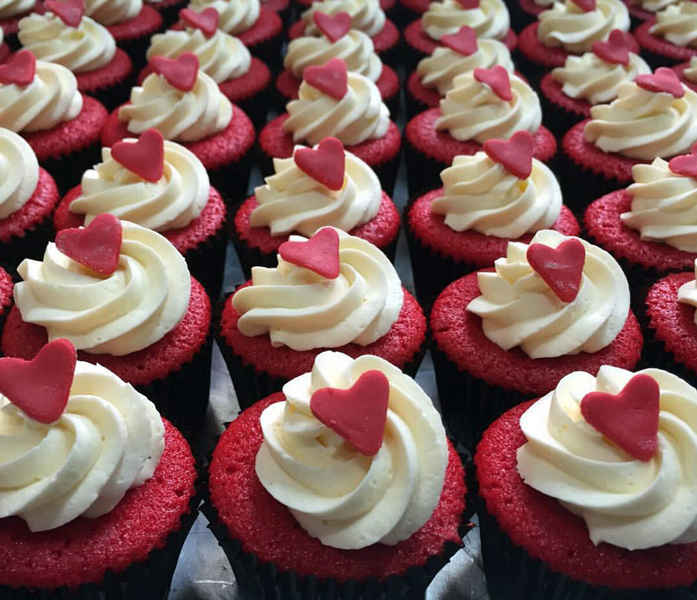 Bombaykery has the absolute best chocolate bars! Their menu includes everything that you're looking for at a bakery. They have tarts, dessert jars, cakes, cupcakes and loads more goodies. The cupcakes aren't exorbitantly priced and are great to taste. Their Salted Caramel Popcorn Cupcakes are to die for - crunchy yet soft and gooey, everything in one little cupcake!
Check Out Their FB Page | https://www.facebook.com/bombaykery/?fref=ts
To Place Orders Call Them |+91 9811 801 005
9. The CUPnCAKE Factory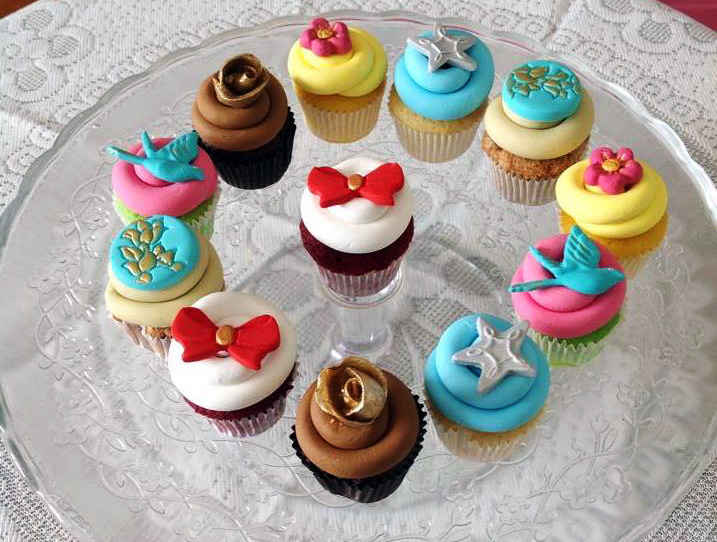 Well known for their soft, spongy cupcakes topped with a generous amount of icing, the cupcakes here are baked to perfection. Their Caramel Apple and Lemon Raspberry Cupcakes are something different and not easily available at other bakeries in Delhi. Being a food junkie, we'd say give the Classic Gooey Chocolate Cupcake a shot too! 
Location | Ninex City Mart, Sohna Road, Gurgaon
10. The Rolling Pin Bakery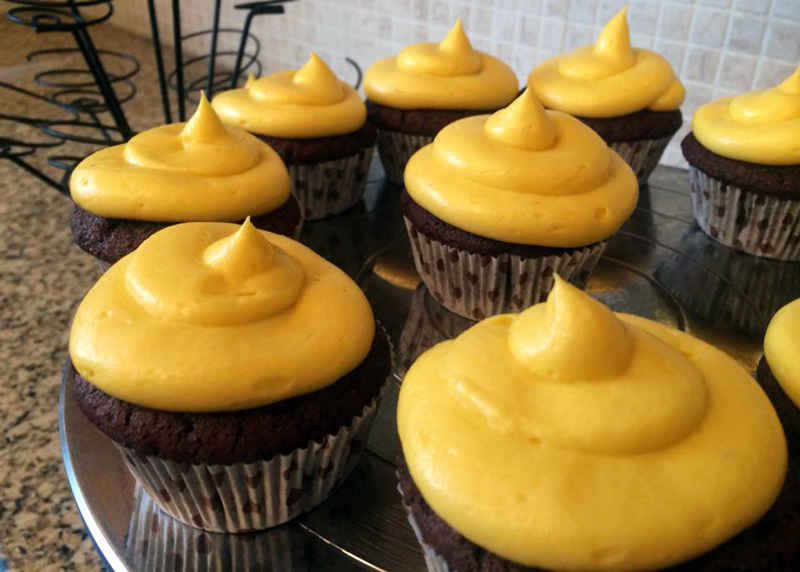 This one's a home bakery which has the cutest floral boxes and the yummiest french heart biscuits! Their menu includes cake pops, dry cakes, cupcakes and dessert jars. They have a bunch of flavours in their cupcakes, like the Classic Red Velvet, Carrot Cake and Vanilla Chiffon. Plus, they even have some alcohol-infused cupcakes just waiting for you to gobble 'em up!
Check Out Their FB Page | https://www.facebook.com/Rolling.Pin.B/?fref=ts
To Place Orders Call Them |+91 9560 180 001
Every once in awhile, it's okay to indulge in a lil' 'guilty pleasure' cupcake!