Delhi
Delhi's Very Own Version Of A Souk, Here's A Round Of Chitli Qabar Bazaar
What do you expect in a marketplace? Convenience, air conditioned comfort and electronic payments? Probably we all do, but we often forget that these are fairly newer developments and at least in India, the mom and pop stores ruled the roost till the 90s and they still do in smaller towns.
In a metropolis like Delhi, the best way to experience a typical Indian bazaar is to visit Old Delhi which never fails to live up to its legend. Bazaar Chitli Qabar is one of those markets hidden inside the narrow alleys of Old Delhi and which are now somewhat overshadowed by more prominent landmarks.
The market probably derives its name from a small qabar (grave) that is located in the midst of the market. It's protected by small houses covered with grills and is surrounded by various shops that go about their business nonchalantly.
The Sunday Market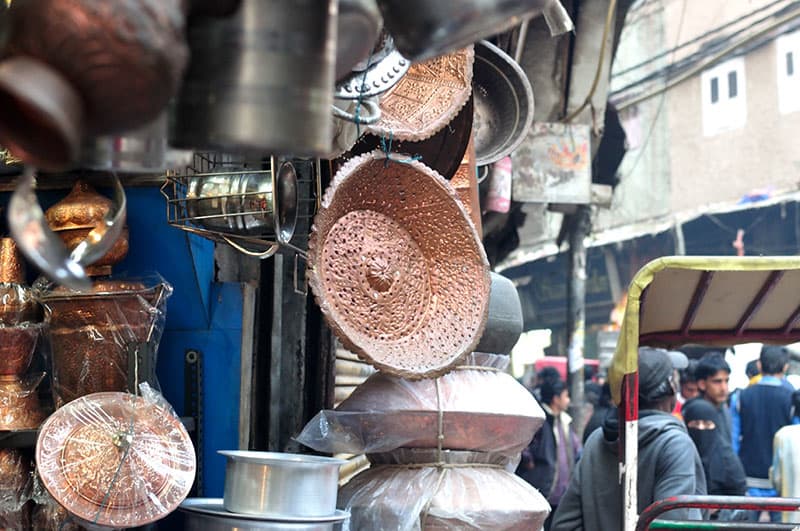 The entire locality of Bazaar Chitli Qabar is a smaller, more congested and more homely version of the more commercialized Chandni Chowk found nearby. Narrow alleys, even more tightly packed shops selling everything from apparel to metal works to flowers can be seen; there are traditional bakers preparing large round shaped breads which you're more likely to witness in a Middle Eastern souk and roads choked in perennial traffic jams; everything in this place is as far removed from your typical urban existence as it can be. 
It is also a residential area and while the shops line the front side of the buildings, smaller lanes lead to homes in the backyards. Even the mosques here occupy very small corners as open spaces are considered an unattainable luxury here.
While the market is always bustling, it becomes livelier during Sundays. Traditional clothing, bangles and other items add colour to the old, pallid streets. From live parakeets to roasted chickens, nothing is unavailable during the peak hours. 
Of course this is no place for branded items, but it is an excellent location to shop for traditional Indian items such as utensils, apparel, semi-precious jewellery and spices.  And if you feel tired and famished, you can always try out the Mughlai cuisine dished up in some of the traditional food stalls or opt for some sweet dishes from the roadside vendors.
Reaching Bazaar Chitli Qabar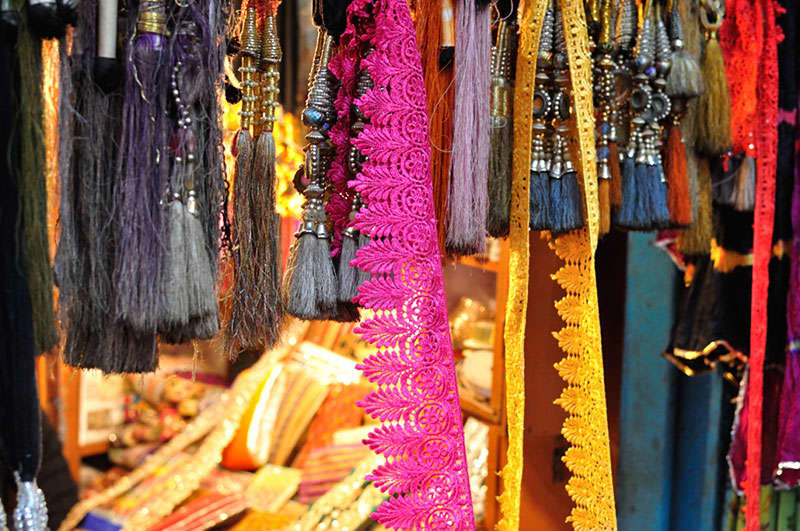 Getting here is not difficult but can still be confusing, considering the crowd that congests every road that leads to it; it can be approached from several directions and is sandwiched between the Jama Masjid area and the Turkman Gate. Ideally, you can reach the New Delhi Metro Station and walk along the Sitaram Bazar Road or you can also reach it from the Chawri Bazaar Metro Station. But if you're going for the first time, you are likely to get confused in any case. So, the best way for a first time visitor is to hire a cycle rickshaw from the Metro station or just ask the locals and keep on walking till you reach your destination.
Do explore this treasure trove of a place when looking for a unique and refreshing local experience in Delhi!
Browse Through More Images: