Delhi
Chilli Momos, Singapuri Noodles & Tons More To Gobbe Up @ The Chinese Hut
Chinese Hut in Aditya Mega City, Indirapuram is one of those places which would definitely lure you in with their yummy Chinjabi fare. They offer you good, spacious seating arrangements; you don't have to worry about getting a table for yourself, though it could get crowded in the evenings. The stairs take you to a proper mini restaurant with a comfortable seating area.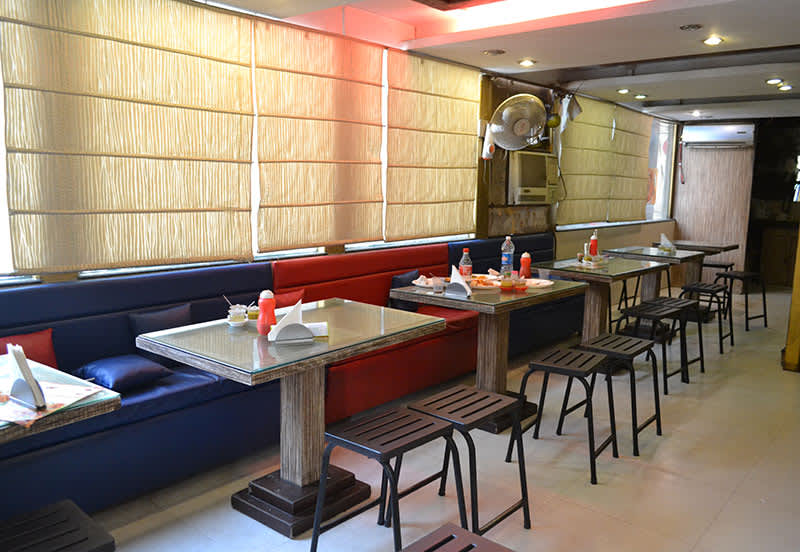 The best part is that this place is clean, hygienic and offers you value for money. From chopsuey to noodles and starters to mains, they have in store for you filling and gratifying dishes. Here's what we dug into on our jaunt here!
Vegetarian Spring Rolls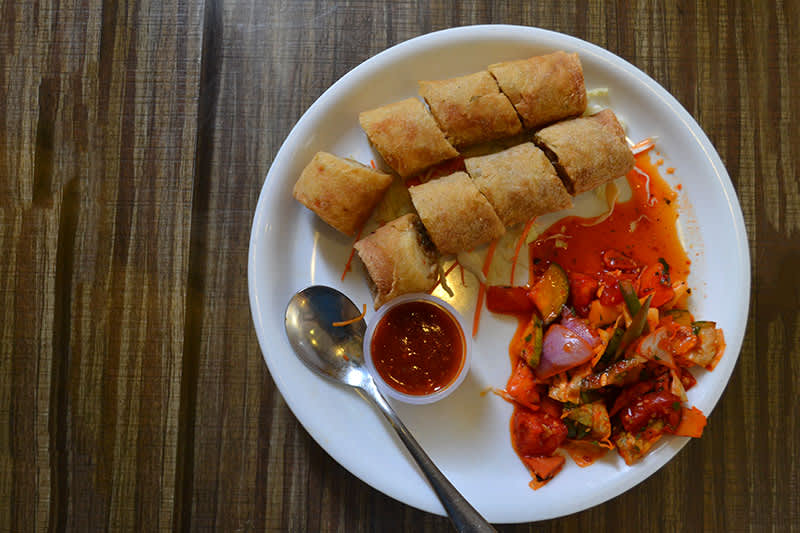 This dish is a pure vegetarian delight, as you're served with amazing stuffed spring rolls and their potent chilli sauce. It comes across as mouthwatering right from your first glance till your last bite. They serve not just spring rolls but some extra veggies alongside, and trust us; these rolls will make your taste buds very happy indeed!
Price | Rs 115
Chicken Lollipop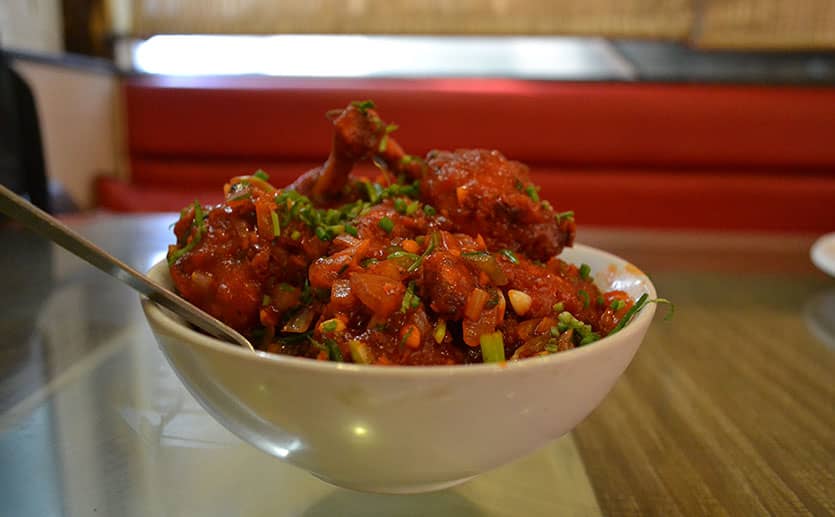 One cannot miss out on ordering some spicy scrumptious bites of chicken hunks from Chinese Hut. The Chicken Lollipop served here comes in a bowl and in ample quantity. The taste is delicious, and you'll have no regrets after ordering this one. These lollipops are as tasty as they look, dipped in sauce and crunchy onions - go try!
Price | Rs 196
Non-Vegetarian Chilli Momos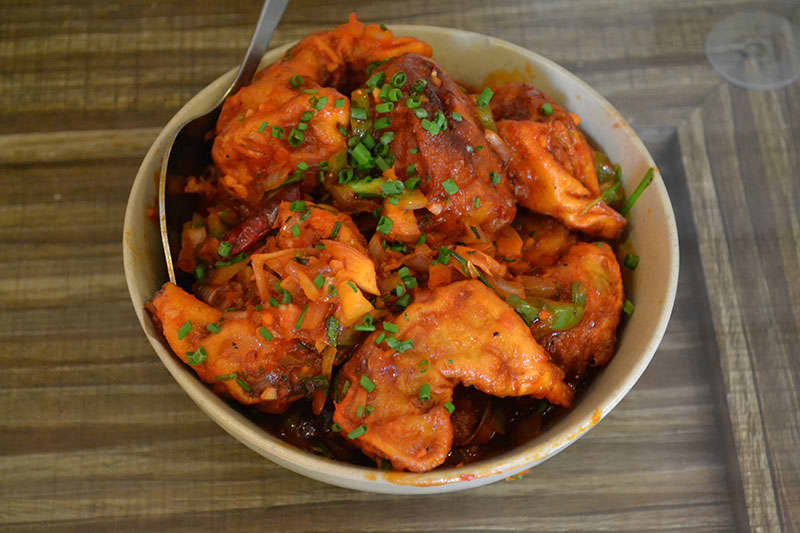 Here you get these momos dipped in their chilli sauce which makes them very different from the usual thela momos. Stuffed with lots of chicken and perfectly steamed, they're spicy enough to be delicious but not so spicy that they'll set fire to your mouth. Garnished and served well, faultless in quantity and quality, they fill the bowl (and our tummies) to the brim!  
Price | Rs 115
Vegetarian Singapuri Noodles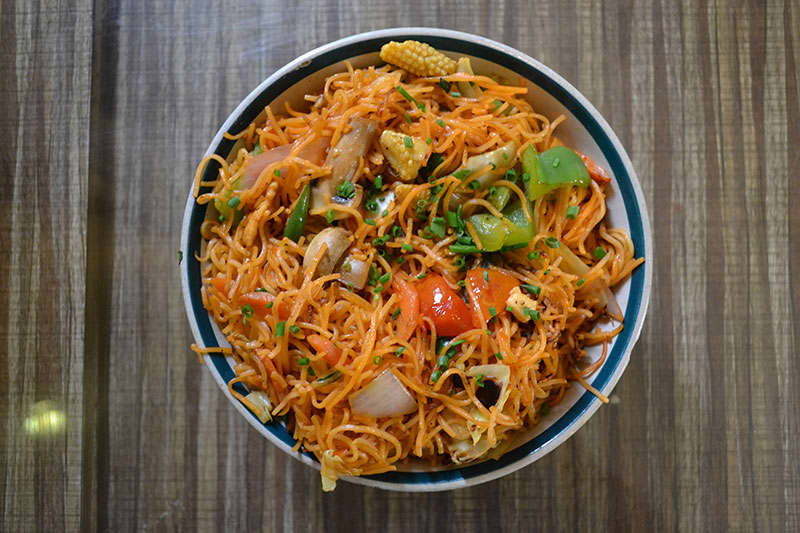 Here comes a surprise for all those who crave veggies! The bowl carried mushrooms, baby corn, French beans, capsicum, onions and lots of tomatoes. Flavoured with cumin and coriander, these noodles are sure to satisfy your taste buds. They paired very nicely with all the chicken dishes we happily devoured here!
Price | Rs 150
Chinese Hut is closed on every last Tuesday of the month and they welcome bookings for birthday and kitty parties. There's nothing better than hogging your favourite bowl-full of dishes at such economical prices. This is exactly what we call *cheap thrills* and Chinese Hut is definitely the place to check out! 
Location | SPL - 2, Aditya Mega City, Indirapuram, Ghaziabad